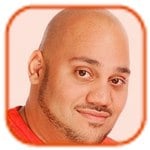 Posted by Andru Edwards Categories: Apple, Design, Features, Handhelds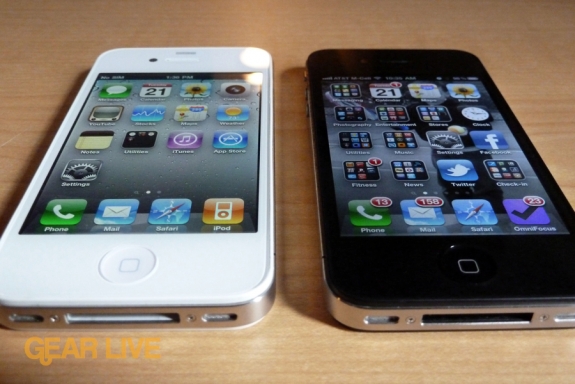 A few days ago we hit you with our white iPhone 4 hands-on gallery, giving you an up-close look at the device as it stands on its own. Today we've put together a gallery showing the yet-to-be-released white iPhone 4 next to the currently available black model. Go ahead and look through the images to see not just the obvious differences (you know…the white front and back of the device,) but also the more subtle ones. Things like the dock connector and headphone jack are also white, unlike what you'd find on the black model.
If you want to get your hands on a white iPhone 4, we'll be sharing details soon on how you can get your hands on one, or get your black model converted with white parts. If you're interested, let us know in the comments!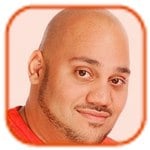 Posted by Andru Edwards Categories: Apple, Cell Phones, Features, Handhelds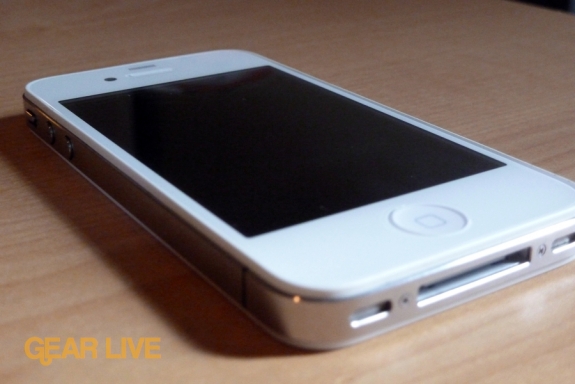 The white iPhone 4. Delayed multiple times, with current understanding that it will be available from Apple to the general public sometime before the end of the year, this is one of the most curious Apple delays in history. We've got our hands on a white iPhone 4 model—they aren't non-existent by any means. In fact, a bunch of employees at Apple have them and use them as their primary device, and the factories over in Asia are pumping out the parts for these phones in order to perfect the white model to get it ready for the launch this fall.
We will be getting into a bit more about what's holding up the white version of the iPhone 4 in just a bit, and we'll also let you know how you can get your own. In our opinion, the white model is just gorgeous, but there are one or two things Apple will wanna fix before releasing them to the masses. For now, take a look at our white iPhone 4 hands-on gallery. One interesting note, it's not just the front and back glass that are white—the dock connector is also white, as is the inside of the headphone jack.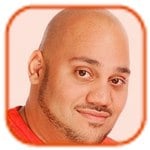 Posted by Andru Edwards Categories: Apple, Features, Galleries, Portable Audio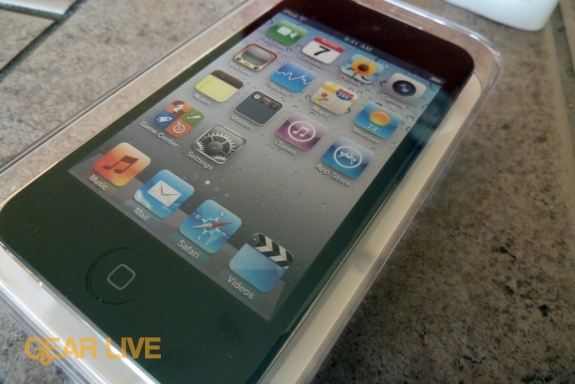 When Apple announced the Retina display packing, FaceTime rocking iPod touch 2010 model, we knew this thing was gonna be a hit. We're currently hard at work on our iPod touch review, but in the meantime we've snapped a bunch of pics of what's gotta be the best looking iPod touch to date. Seriously, this thing is thin to the point of ridiculousness. Obviously with the Retina display, the screen looks sharp, and you also gain camera on both the front and back of the unit. Take a gander at the gallery.
You can pick up an iPod touch from Apple.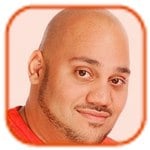 Posted by Andru Edwards Categories: Cell Phones, Features, Galleries, Handhelds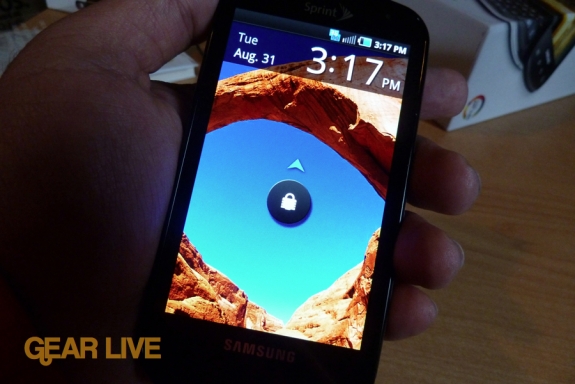 Today, Sprint launched the Samsung Epic 4G smartphone, their second Android phone that can tap into their 4G network. We have our hands on the device, and we've taken a bunch of shots to show off Samsung's only QWERTY keyboard-sporting Galaxy S device. We know you want to get to our Epic 4G review ASAP, but do take a moment and check out the Epic 4G unboxing gallery we've put together to really get an idea of the look of the thing, won't you?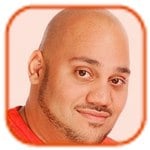 Posted by Andru Edwards Categories: Accessories, Features, Handhelds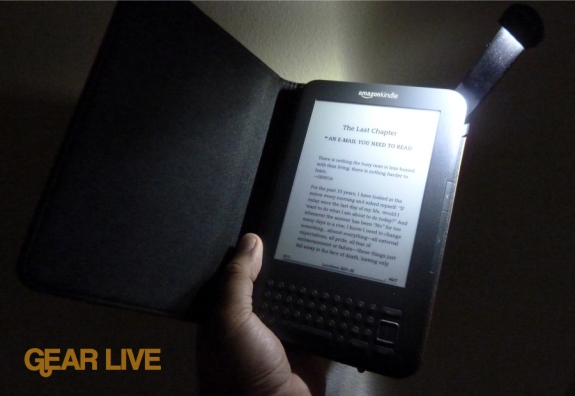 Alongside the new Kindle (see our Kindle 3 review,) Amazon has released the Lighted Leather Cover. Available in multiple colors like black, orange, pink, blue, green, and red, the Lighted Leather Cover protects the Kindle 3 and provides a Kindle-powered light source. That means there are no batteries required to power the built-in, retractable LED light that slides out of the back cover. It's got a leather exterior and a gray microfiber interior to protect the device. You can pick up the Lighted Leather Cover from Amazon now for $59.
Read More

| Kindle Lighted Leather Cover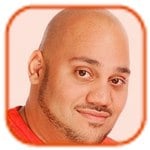 Posted by Andru Edwards Categories: Features, Galleries, Handhelds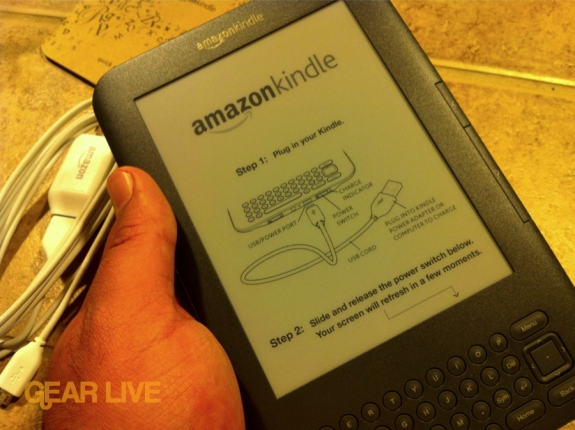 When Amazon announced the Kindle 3 last month, the price alone made it obvious that it would be the best-selling Kindle that Amazon has ever put out. However, the specs and size of the device just add to the fact that this is the eBook reader to own if you are looking for a standalone device. Our Kindle 3 review is also live, giving you all our thoughts on the latest from Amazon, but feel free to feast your eyes on our unboxing gallery and get a look at the new hotness from all angles.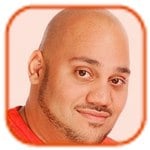 Posted by Andru Edwards Categories: Accessories, Apple, Cell Phones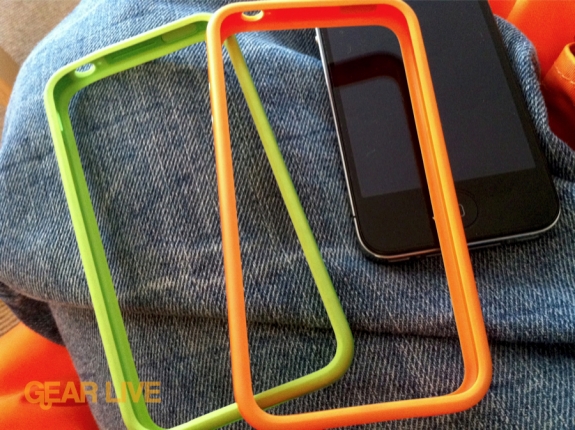 When it comes to the launch of the iPhone 4, there are a couple of things we are still waiting for. The device has obviously been selling amazingly well, but the white iPhone 4 has suffered multiple delays, and still has yet to see the light of day. We understand, though, that there have been manufacturing issues. However, Apple also promised a rainbow of colors for their line of Bumper Cases, and we are still waiting to see those hit stores as well. Now, we know that Apple is offering the black Bumper Case for free as part of the iPhone 4 Case Program, but that certainly doesn't mean that customers aren't willing to shell out the money for some variety. In fact, somehow people on eBay are selling the official Apple Bumpers in various colors, and they sell for upwards of $60 each, twice as much as the $29 that Apple sells them for. So, seriously, what's taking so long? Do you have one?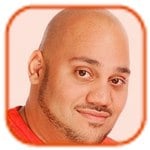 Posted by Andru Edwards Categories: Accessories, Features, Galleries, Home Entertainment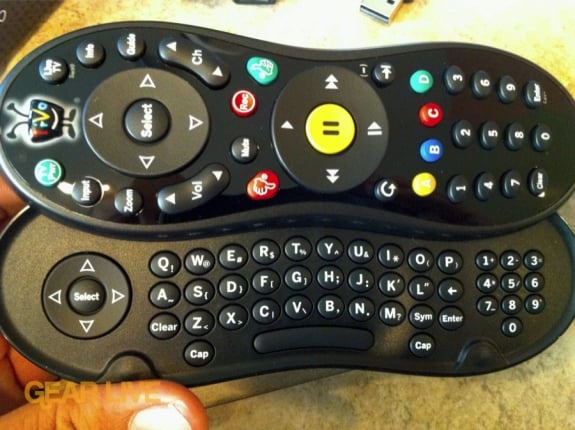 It's always been kind of a chose to "type" in the TiVo, but with the release of the TiVo Premiere and its discovery and search features—alongside its ridiculously slow interface—typing is downright awful. The TiVo Slide remote aims to change all that, giving you pretty much the same TiVo remote you've grown used to over the years (just more compact) with an integrated QWERTY slider keyboard. It all works over Bluetooth, and in the end, should make that hunt-and-peck typing a thing of the past. We will be bringing you a TiVo Slide review shortly, but in the meantime, enjoy these unboxing shots!
You can pick up the TiVo Slide remote from the TiVo Store for $89.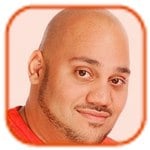 Posted by Andru Edwards Categories: Apple, Galleries, PC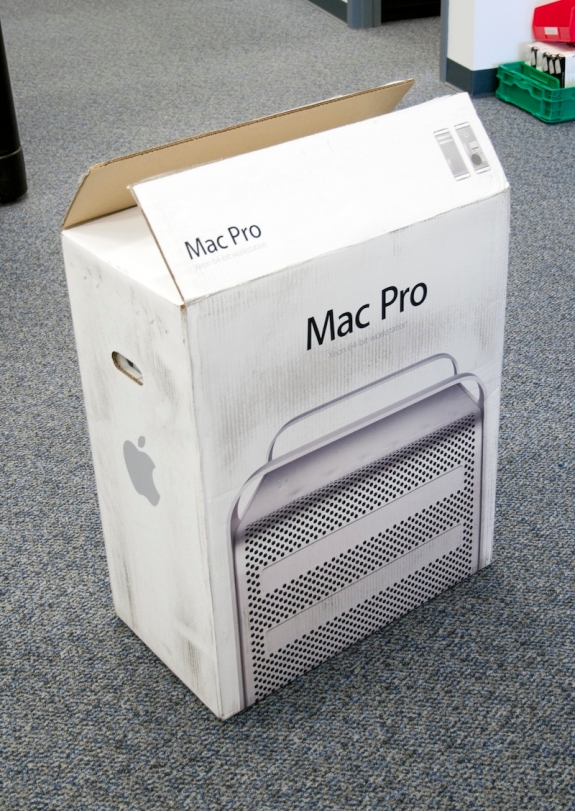 The folks over at OWC just got one of the new 2.66GHz 12-core Mac Pro units in their office, and they slapped together and quick and dirty unboxing gallery showing off the goods. Of course, with Apple sticking by their longstanding top-of-the-line desktop design, nothing on the outside really looks all the much different. Still, though, it's a sign that these beasts are finally shipping, and that's gotta count for something.
You can pick up the new Mac Pro now from Apple.
Read More

| OWC Blog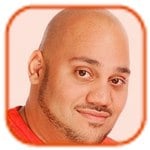 Posted by Andru Edwards Categories: Accessories, Apple, Editorial, Features, Wireless / WiFi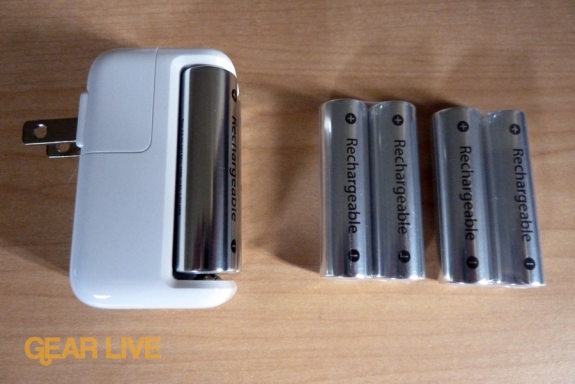 I was thinking about why Apple would want to release their Apple Battery Charger product, since you can pretty much get batteries anywhere, and I think it comes down to Apple wanting to do their part in eliminating the annoyance that many have with changing batteries when a device runs out of juice. With the introduction of the Magic Trackpad, Apple now has three devices that are powered by AA batteries, with the other two being their wireless keyboard and Magic Mouse. According to Apple, they were able to come into the battery market with a few key advances. One such feature is an intelligent power management system so that once the batteries are charged fully, it goes into a low power state, using about 90% less power than your average charger. That's nice. The batteries also have a long service life, which Apple says is up to 10 years. Also nice. Still though, this isn't really a market that Apple needed to be in.
In our opinion, Apple's goal here was to innovate a bit for the benefit of their own products. They sell you six batteries so you can have two in a wireless keyboard, and two in a Magic Trackpad or Magic Mouse, and then you can also have two always in the charger, ready to be swapped. It pretty much eliminates worry of running out of juice, which gives you all of the benefits of having wireless devices with none of the drawbacks since you always have two fresh batteries ready for you (unless you somehow have both the wireless keyboard and the pointing device run out at the same time.)
We like the strategy. You can pick up the Apple Battery Charger for $29 from Apple.
Read More

| Apple Battery Charger
© Gear Live Inc. – User-posted content, unless source is quoted, is licensed under a Creative Commons Public Domain License. Gear Live graphics, logos, designs, page headers, button icons, videos, articles, blogs, forums, scripts and other service names are the trademarks of Gear Live Inc.