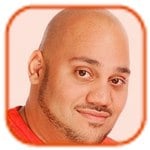 Posted by Andru Edwards Categories: Accessories, Home Entertainment,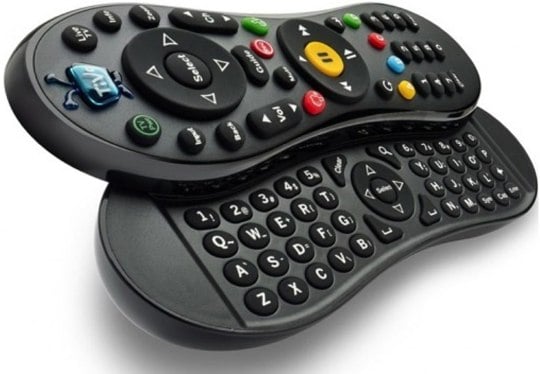 TiVo has announced its new Slide Pro Remote Pro, the follow-up to its discontinued Slide Remote. So, what makes this version of the Slide so much better? Well, the QWERTY keyboard-toting remote control now sports backlit keys, and is programmable so that you can teach it multiple commands (things like power, volume, changing inputs, and the like.) You don't even have to have one of the new TiVo Roamio DVRs to use the Slide Pro--it'll also work with the TiVo Mini and TiVo Premiere DVRs. The best part? The Slide Pro costs $40 less than its less capable predecessor, coming in at $49. You can pick up the TiVo Slide Pro remote now.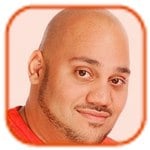 Posted by Andru Edwards Categories: Corporate News, Home Entertainment,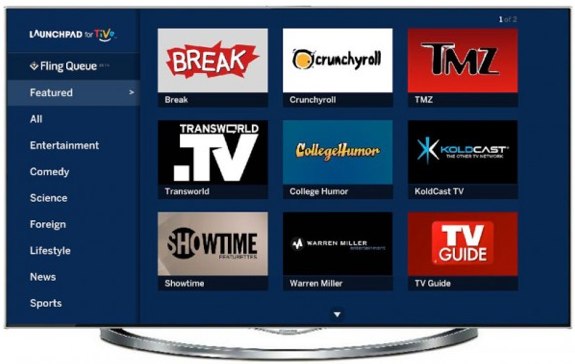 TiVo has announced that the Flingo suite of streaming apps is now available on TiVo Premiere boxes. If you're unfamiliar with what this means, Flingo basically provides multiple channels of streaming video content, including programming from A&E, History Channel, TMZ, Showtime, and about 200 other content sources, alongside 70 apps. Flingo will also be creating exclusive content apps specifically for the TiVo Premiere through "Launchpad for TiVo." "People are demanding access to online streaming content from the comfort of their own living room, and TiVo's offerings has evolved to support that demand," Tara Maitra, SVP and general manager of content and media sales at TiVo Inc., said in a statement.
In a way, this is like turning your TiVo into a Roku set top box. We'll be checking it out later today.
Read More

| MarketWire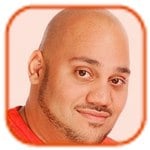 Posted by Andru Edwards Categories: Corporate News, Home Entertainment, Hot Deals, Storage,

TiVo has just announced that its replacing the 320 GB TiVo Premiere with a newer 500 GB model, netting buyers an additional 65% more storage. The new units start shipping on March 25th. In addition, the company has also lowered prices on the rest of its hardware lineup, as well as on the service plans as well. Here's the new pricing for the Premiere, Premiere XL, and Premiere Elite:
As for the service plans, here are the new, lower costs:
The TiVo monthly service fee is now $14.99 per month, with a one-year commitment, making it lower on a monthly basis than most cable offerings
Multi-service discount pricing is now $12.99 per month
The new 500 GB TiVo Premiere can be purchased in stores, or directly from TiVo.com.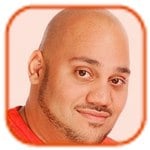 Posted by Andru Edwards Categories: HDTV, Home Entertainment, Family, Men, Techies, Under $500,

Our 2011 Holiday Gift Guide for the day is the TiVo Premiere Elite. What makes this TiVo so much more special than its predecessors? Well, for starters, this thing has four tuners, so it can record up to four different programs at once. You can watch any of the four, or view a fifth already-recorded program, so that's pretty nice. It's also got a 2 TB hard drive in it, which can hold up to 300 hours of HD programming. If you've got someone in your life who loves film and television, but hates those horrible UIs on the cable company DVR, this is the thing to get.
You can pick up a TiVo Elite for $494 on Amazon.
Read More

| TiVo Premiere Elite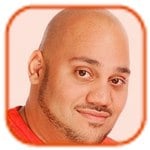 Posted by Andru Edwards Categories: Full Episodes, Gizmatic, Features, HDTV, Home Entertainment, Podcasts, Videocasts, Videos,
In this episode we open up the TiVo Premiere Elite. The Premiere Elite is the first quad-tuner TiVo device, which enables you to record up to four separate programs at once, with the option to watch a fifth already-recorded show. In addition, it's dual core powered, which makes it much faster than the regular TiVo Premiere, and it packs in a 2 TB hard drive, enough to record over 300 hours of HD video. To better work with certain cable TV systems, its got MoCA networking support, and can stream content (rather than having to copy) between TiVo units.
If you're interested, you can pick up the TiVo Premiere Elite now on Amazon.
Big thank you to GoToMeeting and JackThreads for sponsoring the show - be sure to check them out! As for JackThreads, we've got exclusive invite codes that give you $5 to use towards anything you'd like.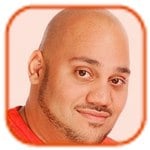 Posted by Andru Edwards Categories: Features, HDTV, Home Entertainment,

The TiVo Premiere Elite was released this week, and many have been wondering if the only changes are the addition of a couple of tuners, and more hard drive space. Well, as it turns out, one immediately noticeable difference is just how fast the Elite is when compared to the non-Elite TiVo Premiere. In fact, it boots up in half the time, and you can move through the menus virtually lag-free. A thread on the TiVo Community forum goes into detail on what we know about the Elite so far:
Newer 14.9 software (instead of 14.8)
Newer kernel revision 2.6.18 buildmaster93 (instead of buildmaster64)
Newer GCC 4.2.0 compiler used (instead of 3.3.4)
1024 MB of RAM (instead of 512 MB)
SMP support enabled during boot process (instead of ?)
Quad Tuner support (instead of dual cable & dual OTA)
After the break, we've got the full breakdown of what each of those changes means, and how they make the Elite a powerful and worthwhile beast. If you're interested, you can pick up the TiVo Premiere Elite now on Amazon.
Click to continue reading Why the TiVo Elite is so much faster than the TiVo Premiere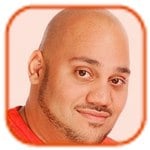 Posted by Andru Edwards Categories: HDTV, Home Entertainment,

TiVo's four-tuner Premiere Elite box is now available. Some were able to grab them over the weekend, prior to the official launch, and have been digging deep into the system to find changes, improvements, and bugs. The big rumor is that this TiVo is packing dual core support, and also makes multi-room Premiere-to-Premiere streaming a reality (so, no more needing to copy a show from one box to another.) There were a bunch of features that seemed to go missing, but we're guessing they've been lit up today alongside the launch of the box.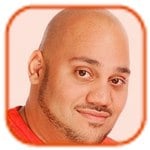 Posted by Andru Edwards Categories: Editorial, Home Entertainment,

I've been a TiVo fan for many years, and a subscriber for about ten of those years. I've had various TiVo machines and have been happy with the performance of my HD TiVo. But like any tech-geek, I'm always interested in what's new.
The TiVo Premiere, released last year, intrigued me because of its HD interface, improved UI, larger storage capacity, and 1080p support. The specs sounded great and I was ready to upgrade my system, but as it approached time to pull the trigger, I began hearing stories of sluggish UI performance. Threads posted on TiVoCommunity.com indicate that the second core of the dual-core processor is disabled for stability reasons, thus crippling its Flash-based interface.
This week, TiVo announced the Premiere Elite ($499), which features four tuners and 2 terabytes of storage. Will it have a better processor that will take advantage of the HD UI or will it be more of the same? Unfortunately, I have a hunch that it will be more of the same.
Click to continue reading TiVo Premiere Elite: TiVo's swan song?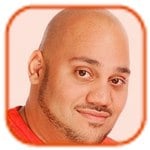 Posted by Andru Edwards Categories: HDTV, Home Entertainment,

This morning TiVo has announced their new TiVo Premiere Q and TiVo Preview boxes, alongside an update for the TiVo iPad app. Unfortunately for TiVo fanatics, the new hardware won't be available for direct sale, which is a shame. The Premiere Q is a four-tuner device that can also stream video to up to three other TiVo boxes on the same network, including the new TiVo Preview, which lacks a built-in hard drive and only functions as a TV viewing box and streaming client. The new TiVo app will hook in to your cable providers video on demand services, and will let you flick that over to your TiVo for viewing. This is all well and good, but the fact that the Premiere Q and Preview will be relegated only to cable company rollouts, coupled with the fact that there will be only two of those partnerships at first (RCN and Suddenlink,) mean that this is more of a non-announcement from where we sit than anything else. It's like they're teasing us!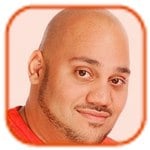 Posted by Andru Edwards Categories: Corporate News, Home Entertainment,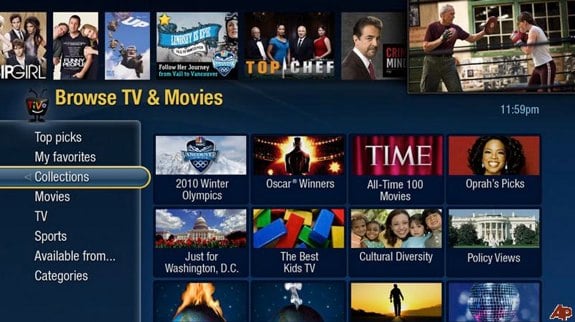 If you're a TiVo Premiere owners with Comcast Xfinity service, you've got one more reason to be excited, as the companies have announced that they're bringing Xfinity On Demand programming directly into the TiVo Premiere interface. One of the main gripes many have with TiVo is that, if you want to enjoy On Demand and Pay-Per-View content, you still need a cable box from your provider, since the TiVo can't access that stuff. This agreement changes that a bit. Soon, if you are one of the many Xfinity customers out there, you'll be able to browse the On Demand content right on your TiVo. They don't make mention of PPV specifically, but even if that isn't a part of this, you can always order those by phone as well. Given those two facts, this will make it possible for a TiVo Premiere box to serve as your only cable box, which can knock off as much as $20 per month from your cable bill, depending on your location.
Of course, since both TiVo and Comcast and two of the slowest moving companies in existence, this is going to be a slow, gradual rollout. They are going to start with the largest markets, with the first expected to be the San Francisco Bay Area, with additional markets to follow. No timeline or anything has been given.
Any Xfinity customers excited about this?
Read More

| TiVo Blog

© Gear Live Inc. – User-posted content, unless source is quoted, is licensed under a Creative Commons Public Domain License. Gear Live graphics, logos, designs, page headers, button icons, videos, articles, blogs, forums, scripts and other service names are the trademarks of Gear Live Inc.