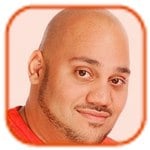 Posted by Andru Edwards Categories: Apple, Cell Phones, Editorial, Features, Home Entertainment, Software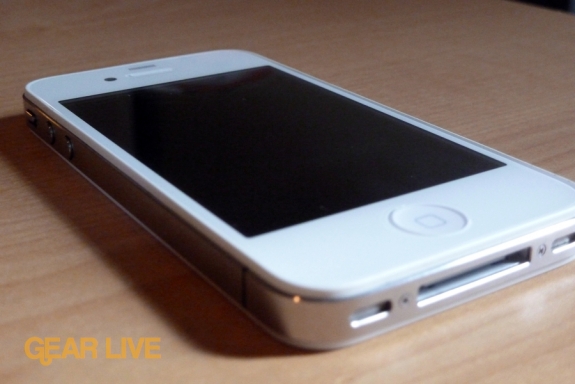 When the iPhone was launched in 2007, I met with Phil Schiller, SVP of World Wide marketing for Apple, and Greg Joswiak, the Apple VP in charge of marketing the iPods and iPhones. During the meeting they showed me the iPhone's many features and shared their goals for the device, which has now become a major business for Apple.
During that meeting, they made a comment that I believe is really the heart of Apple's secret sauce and the cornerstone of how it continues to outsmart its competitors. They laid the iPhone on the table, with it turned off, and asked me what I saw. I told them I saw a 3.5 inch blank screen. They said that from Apples point of view, the "magic" of the iPhone is strictly in the software. And, they de-emphasized the hardware.
Yes, the iPhone was a slick smartphone with a great screen and, at the time, it broke new ground in smartphone design, and Apple was very proud of that. However, with the iPhone turned off, it had very little value. But once it was turned on, the iPhone's OS and apps turned it into a completely different device. While it was a phone, the software made it much more—it became a vehicle for applications. It also had another component that really made it sing and dance; it was also an iPod and was tied directly to iTunes. Now it morphed into a much broader multi-purpose device. It was a phone, a vehicle for apps, and an iPod, which made it a great personal mobile entertainment system.
Click to continue reading The Blank Screen: How Apple Outsmarts Competitors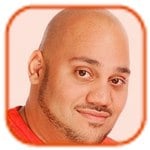 Posted by Andru Edwards Categories: Corporate News, Home Entertainment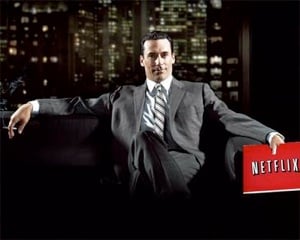 "Mad Men" fans might not get a new dose of Don Draper until 2012, but Netflix has inked a deal with Lionsgate to stream all seasons of the show via Watch Instantly.
The first four seasons of the AMC drama will be available to U.S. viewers on Netflix starting July 27. Canadian customers already have streaming access to the show.
"Mad Men has been and continues to be a representation of TV at its best and Netflix is proud to be the syndication home for this acclaimed series," Ted Sarandos, chief content officer at Netflix, said in a statement. "This deal secures long term instant access to an iconic show for Netflix members for years to come."
The deal is noteworthy because Netflix is paying for the syndication rights to "Mad Men"; reruns will not air on other broadcast or cable TV channels.
Click to continue reading Netflix secures syndication rights for 'Mad Men' on Watch Instantly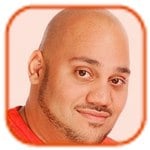 Posted by Andru Edwards Categories: Corporate News, Home Entertainment

Days after Showtime said it will pull some of its original programming from Netflix's Watch Instantly, Starz has announced some changes to its Netflix lineup, saying it will delay the Netflix debut of "Camelot" for 90 days.
Starz is set to debut its original series, "Camelot," on April 1. As reported by the LA Times, Starz was originally scheduled to debut "Camelot" via Netflix Watch Instantly on April 2, but will now wait 90 days until the show is viewable online.
Starz also plans to delay movies, though a Netflix spokesman said there are "no changes to movies." As the LA Times notes, however, the companies' current contract expires in 2012, so the movie delays could be added to next year's negotiations.
Starz did not immediately respond to a request for comment.
Click to continue reading Starz delays Netflix debut of Camelot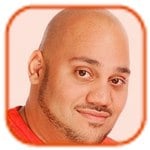 Posted by Andru Edwards Categories: Cell Phones, Movies, Rumors, Software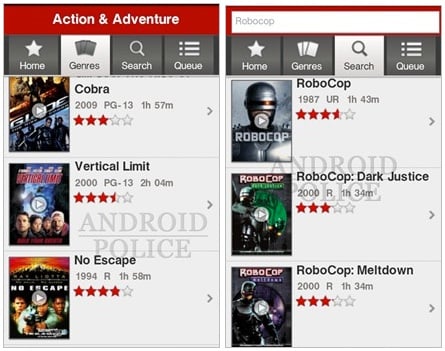 An alleged Android app for Netflix leaked on the Internet on Thursday, but doesn't appear to stream videos yet.
Android Police discovered and tested the app on an EVO phone, but couldn't get anything to stream.
"Everything looked good up until the point where I actually wanted to watch a movie – and then...nothing," blogged Will Shanklin.
Last November, Netflix blamed Android's fragmentation issues for not being able to offer a Netflix app on all Android phones. Netflix does, however, have streaming apps for the iPhone and iPod touch as well as an updated iPad app. Boxee finally added a Netflix app last month after multiple delays due to security issues.
Click to continue reading Netflix Android app leaks, not yet streaming video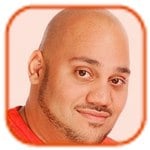 Posted by Andru Edwards Categories: Apple, HDTV, Home Entertainment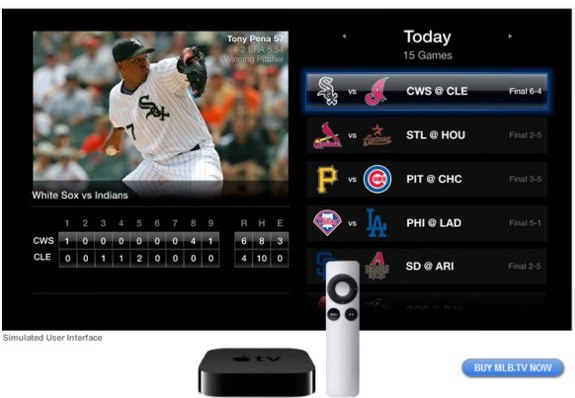 Thanks to a software update for Apple TV announced Wednesday, owners can now stream live and archived U.S. NBA and MLB games. The Apple TV update version 4.2 also adds 5.1 Dolby audio to Netflix streaming.
Starting at $64.95 a year, the National Basketball Association's (NBA) "League Pass Broadband" lets you follow seven teams, while a $99.95 option lets you watch games from all 30 teams, amounting to more than 40 games a week during the season. However there is a location-based blackout period, meaning that you'll only be able to access your subscription in the state or zip code in which you purchased it.
Meanwhile Major League Baseball's "MLB.TV" streaming package, also available on Roku and PlayStation 3, starts at $19.99/month or $99.99/year for the Standard package; $24.99/month or $119.99 a year for the Premium package. Premium adds the ability to choose home or away team video broadcasts, DVR functionality, and split-screen viewing.
Click to continue reading Apple TV adds live MLB and NBA streaming

Posted by Alex Lifschitz Categories: Nintendo, Nintendo 3DS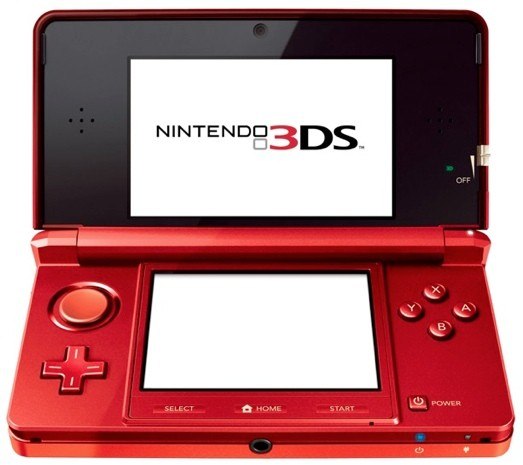 During Nintendo magnate and happy papa Satoru Iwata's keynote at the GDC today, Linebacker-In-Chief Reggie Fils-Aime took the stage briefly to discuss some new functionality slated to arrive for the Nintendo 3DS. This includes:
Nintendo will be partnering with Netflix to bring streaming video to the 3DS. You'll be able to pick up watched videos on your home set if you're viewing on the go. No word yet on whether Netflix will begin offering 3D movies for the device, though I wouldn't be surprised if they do in the future.
3D trailers for films such as the Green Lantern will be available for download and mobile viewing.
Nintendo will be offering a short-form video service where they curate content for your eyeballs, kind of like the top-level videos on services like Xbox Live. They know what is best for your viewing pleasure. Obey. Obeeeeey.
3D video recording! This had been hinted at for a while by Iwata, but it has been confirmed during the talk. Record videos in 3D from your handheld, watch them right back on the screen. If you thought people uploading photos of their misshapen junk to Tiger Woods games was bad, steel yourself.
Nintendo will be partnering with AT&T to have 10,000 existing hotspots acting as hubs for the 3DS. You'll be able to grab content, connect with other players, browse, and access other online functionality for the 3DS through yonder hotspots. I am very confident in this, because anyone with an AT&T iPhone will tell you how much they absolutely love and appreciate the service.
New Shops: The 3DS will be allowing you to transfer your existing DSiWare titles to your new handheld, and will be offering 2 new shops: Virtual Console, where you can get old GameBoy Color, GameBoy Advance, Turbografx, and GameGear titles, and 3D Classics, where you can get similar titles newly remastered with 3D functionality. There will also be a game promotion channel for screenshots, trailers, etc.
The update in late May will allow you to transfer your DSiWare, get a web browser, and access the shops.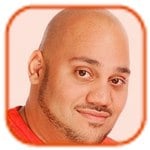 Posted by Andru Edwards Categories: Corporate News, Home Entertainment, Internet, Movies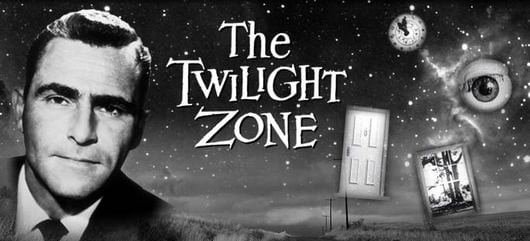 Netflix on Tuesday announced a deal with CBS Corporation that will bring classic CBS content to Netflix's "Watch Instantly" streaming library.
Starting in April, dozens of CBS shows will be available to all Netflix members, including "Medium" and "Flashpoint." Netflix will also add full seasons of "Frasier," "Family Ties," and "Cheers." For sci-fi fans, the streaming library will soon include "Star Trek" and "Twin Peaks." CBS is also contributing shows from the 60s, including "The Twilight Zone" and "The Andy Griffith Show."
Two companies signed a two-year, non-exclusive deal; CBS retains the right to extend it for another two years.
"More and more, people want to be able to access our programming on a wide variety of platforms. We are very pleased that the titles offered through this deal will now also be made available to a whole new community through the terrific and convenient service that Netflix offers," Scott Koondel, president of distribution for CBS Television, said in a statement. "We will continue to pursue additional non-exclusive distribution partners that are additive to our overall business."
Click to continue reading Netflix scores Star Trek, Twilight Zone, and more CBS titles for instant streaming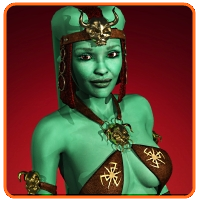 Posted by Patrick Lambert Categories: Broadband, Home Entertainment, Internet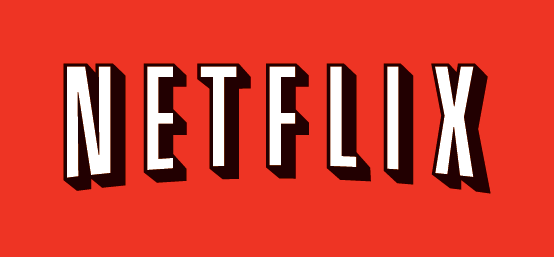 Netflix published a very interesting set of charts showing the performance of various networks in Canada and the US. Taking only HD content, they rate each network based on how much throughput they can achieve, or how much bandwidth they can provide to their customers over the length of a streamed movie. While the Canadian Internet providers are very close to each other, there are major differences for the US. If you're streaming video or high demand data online regularily, Netflix or otherwise, this may give you a good indication on which carrier fares better. Hit the break for a look at the numbers.
Click to continue reading Netflix rates broadband providers in US and Canada by bandwidth performance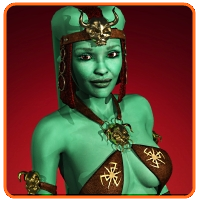 Posted by Patrick Lambert Categories: Corporate News, Home Entertainment, Internet, Movies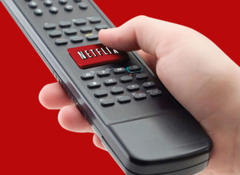 Netflix today announced that streaming from Watch Instantly movies on your TV will be even simpler, as they've struck deals with several device makers including Dynex, Haier, Memorex, Panasonic, Samsung, Sharp, Sony, and Toshiba that will see a dedicated Netflix button added to the remote control. Starting this spring, new devices will apparently come with a remote that features the Netflix logo prominently, giving one-button access to the service. This will include some Blu-ray disc players and Internet connected TVs. According to the company's Chief Product Officer: "No more turning on the TV, going to a home screen and searching for the Netflix icon. With the Netflix one-click remote, it's simply a matter of pushing the Netflix button to instantly watch any of the vast selection of TV shows and movies available to stream from Netflix." The company has been working steadily to increase its reach, and is now available on almost any connected device one can think of.
Read More

| Yahoo! News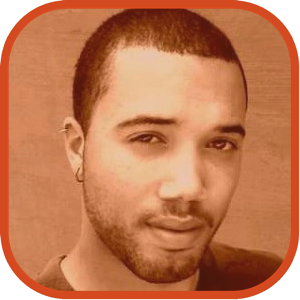 Posted by John Kilhefner Categories: Corporate News, Home Entertainment, Movies, Videos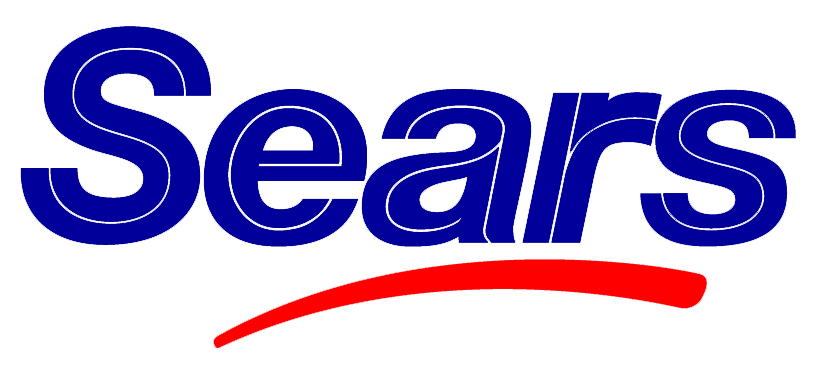 Looks like all the giants of the superstore world are looking to own a piece of territory in the online movie market. Just ask WalMart who recently purchased Vudu, a non-subscription service for buying and renting movies that stream online.
Sears and Kmart are partnering with RoxioNow on their service, called Alphaline Entertainment, which is going to be available on a multitude of devices. Whether Xbox 360, PS3, or Wii will want to be home to yet another movie service that does pretty much the same thing as all the others isn't known yet. What is known is that 'Alphaline Entertainment' is looking to succeed against an already established king of the online movie world where many have failed. And it doesn't help that the name doesn't roll off the tongue as easily as 'Netflix'.
Do you think Alphaline Entertainment stands a chance? Let us know.
Read More

| TechCrunch via Alphaline
© Gear Live Inc. – User-posted content, unless source is quoted, is licensed under a Creative Commons Public Domain License. Gear Live graphics, logos, designs, page headers, button icons, videos, articles, blogs, forums, scripts and other service names are the trademarks of Gear Live Inc.