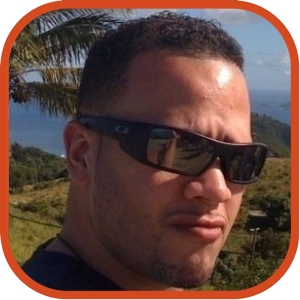 Posted by Jason Diaz Categories: Entertainment, App Updates, Free Apps,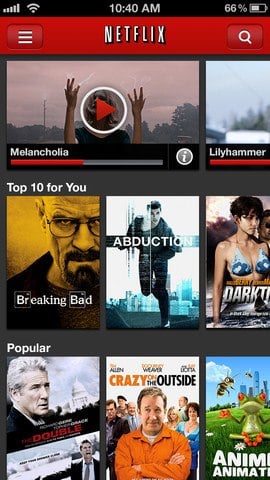 The most popular streaming service is now iOS 6 and iPhone 5 compliant. Netflix just rolled out its latest video streaming offering, which includes improved browsing and searching. iOS Netflix subscribers go grab the update and say "no" to letterboxing!
Read More

| Netflix App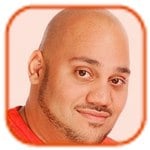 Posted by Andru Edwards Categories: Home Entertainment, Internet, Movies,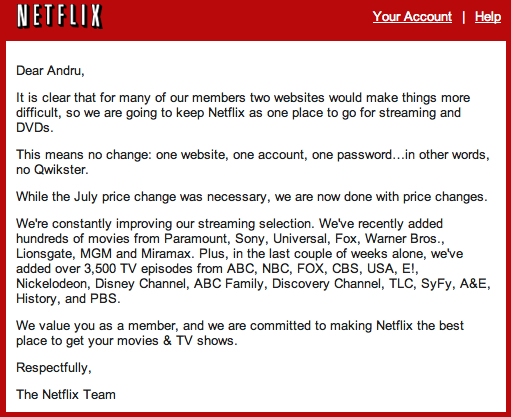 This morning Netflix announced that, due to overwhelming feedback from its members, the company would no longer move forward with plans to separate and spin off the DVD business. Instead, it will stay as it has always been, as one service that offers both DVD rentals by mail and instant streaming of content as well. The DVD and streaming plans will still be billed separately, and there's not yet any word on if Netflix will still move forward with the planned video game rentals that would have been part of Qwikster.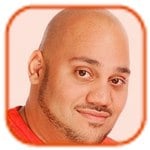 Posted by Andru Edwards Categories: Corporate News, Home Entertainment, Internet, Movies,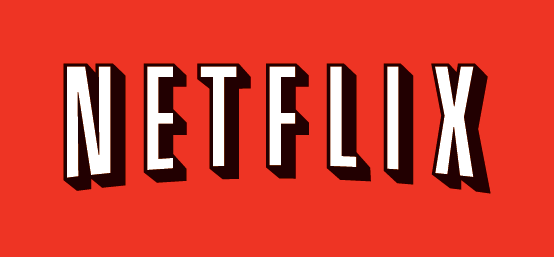 Netflix has officially expanded its business into Latin America: Brazil's the first country to receive the company's streaming movies and television shows, and Netflix plans to roll its service out to a total of 43 different countries in Latin American and the Caribbean over the next week.
Just looking at the numbers, Netflix will be able to bolster its current user count of around 23 million people –only consisting of American and Canadian viewers up until today – by the percentage of Latin America's roughly 205 million Internet users that could potentially tune in to their new streaming service. It's a big audience with potentially big rewards for Netflix, which is perhaps why the company spent so much time performing its due diligence to determine just how its Latin American audience views movies and TV shows.
"We've licensed thousands and thousands of hours of feature films, classic favorites, gripping telenovelas, documentaries and kids shows we know you'll enjoy," wrote Rochelle King, Netflix vice president of user experience and design, on the company's blog.
Click to continue reading Netflix now streaming in Latin America, starting with Brazil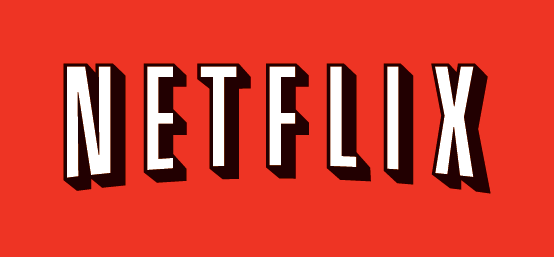 Starz Entertainment has ended contract negotiations with Netflix and will pull its content from the Watch Instantly platform effective February 28, the company announced Thursday.
"This decision is a result of our strategy to protect the premium nature of our brand by preserving the appropriate pricing and packaging of our exclusive and highly valuable content," Starz said in a statement. "With our current studio rights and growing original programming presence, the network is in an excellent position to evaluate new opportunities and expand its overall business."
In a statement, Netflix downplayed the current impact of the Starz partnership and said its content accounts for 8 percent of domestic viewing. As Netflix adds more movies and TV shows in the first quarter, it expects Starz viewing to drop to about 5-6 percent next year before the content is pulled.
Click to continue reading Starz pulling content from Netflix on February 28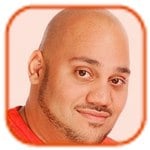 Posted by Andru Edwards Categories: Home Entertainment, Internet,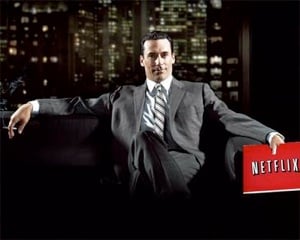 We told you that Netflix had secured Mad Men for a July 27th debut on Watch Instantly, and now we're here to remind you that the first four seasons of the hit show will be available to instantly stream starting tomorrow. Now that Netflix Watch Instantly is a $7.99 per month product, it's good to see some quality content appearing on the service, right?
Read More

| TV Envy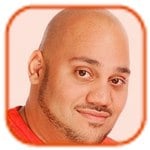 Posted by Andru Edwards Categories: Drama, Prime Time, Internet,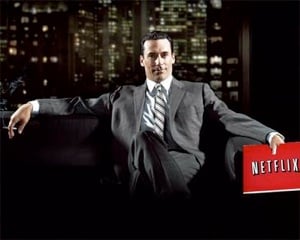 Mad Men fans, you'll be able to relive the first four seasons of the series beginning tomorrow on Netflix Watch Instantly. If you've never seen the show, now's a good time to check it out, as it's one of the most popular shows on cable television. Of course, you'll need a streaming account, which has just recently been made its own product, offered at $7.99 per month.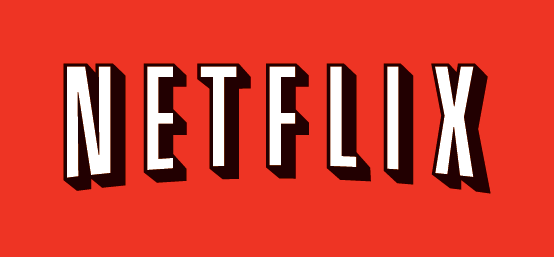 Netflix subscribers, you're gonna wanna pay close attention, because the company has announces some new plans and price changes that will affect everyone. Here's the long and short of it--Netflix has decided to split their DVD rental service and Watch Instantly streaming service into two separate offerings, each with their own pricing models. First, Netflix Watch Instantly unlimited streaming now costs $7.99 per month, and that does not include any DVDs by mail. Unlimited DVDs now start at $7.99 per month, 1 out at-a-time, and it does not include access to Watch Instantly. In fact, none of the DVD plans include Watch Instantly access. Access to each service now starts at $7.99 per month, so if you want both, it will now cost you $15.98, which is up from the $9.99 that it would have cost you yesterday.
The new pricing goes into effect today for new customers, and existing Netflix members will see the new pricing go into effect on or after September 1.
Read More

| Netflix Blog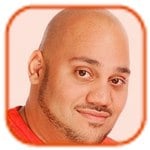 Posted by Andru Edwards Categories: Corporate News, Home Entertainment,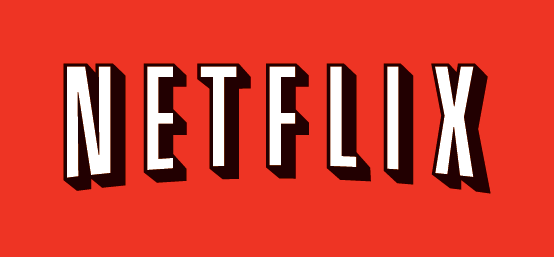 Cable executives on Tuesday downplayed the impact of Netflix on their businesses, arguing that it is simply another provider in a crowded market, though they were forced to acknowledge that consumers are no longer satisfied with just a cable box and a remote.
Execs from Time Warner, Viacom, Comcast, Cox, and News Corp. sat down this morning for a panel discussion at The Cable Show in Chicago. When asked about Netflix's recent decision to air original content, Philippe Dauman, president and CEO at Viacom, warned that "it's not easy to get into the content business; it's a tough exercise."
"That's not really their fundamental business," Dauman said of Netflix. Viacom, on the other hand, is "100 percent focused on content," he said. Netflix is just one cog in the content wheel, he said, pointing to the "incremental money" Viacom has made by repurposing its older shows, like "Beavis and Butthead," on Web-based services like Netflix.
Click to continue reading Cable industry execs claim they don't fear Netflix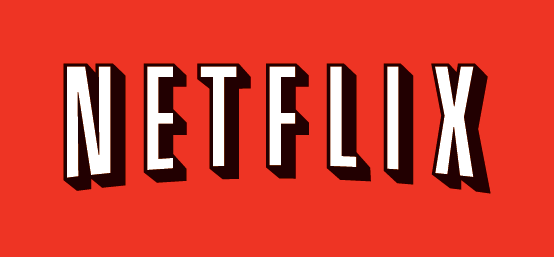 Netflix on Monday announced that it has inked a multi-year agreement with Miramax that will add some of the movie studio's most popular films to Netflix's Watch Instantly platform.
This deal marks the first time that Miramax movies have been available through a digital subscription service, Netflix said.
Starting June, subscribers will be able to access movies Pulp Fiction, Shakespeare in Love, The English Patient, Good Will Hunting, Bad Santa, Scream, Spy Kids, The Piano, and Kill Bill. Netflix will add "hundreds" of Miramax titles, which will be added to Watch Instantly on a rotating basis, the company said.
"From day one, we've been very clear about the importance of digital and our desire to respond to the significant pent-up demand for our films—delivering to consumers whenever and wherever they want," Mike Lang, CEO of Miramax, said in a statement. "This agreement is an important first step in our digital strategy. Netflix has always been a trailblazer, with a tremendous track record of innovation and quality customer service. We're thrilled to now be in business with them as we build and revitalize the proud Miramax brand."
Click to continue reading Netflix to add Miramax titles to Watch Instantly starting in June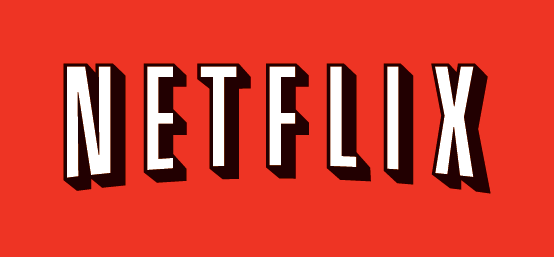 Netflix is considering a plan that would allow subscribers to watch concurrent "Watch Instantly" streams on the same account.
Similar to how Netflix DVD customers can opt to have more than one DVD out at a time, Netflix streaming customers could add a customer to their account, allowing one person to stream a movie on a laptop while another person watches on a tablet, for example.
The move comes as Netflix starts to think of membership opportunities as it relates to individuals rather than households.
"As streaming has become central to our business, we believe there may be an opportunity to change our focus from a household relationship to an individual relationship, since streaming is viewed on personal devices, such as phones, tablets, and laptops, as well as on shared large screen televisions," Netflix said in a note to investors.
As a result, Netflix said it plans to start offering the concurrent streaming plan later this year, though "we are still thinking about how to best do it." It also thinking about a price point that might encourage multiple accounts in one household, like a Netflix family plan.
Click to continue reading Netflix considering family plans for multiple Watch Instantly streams
© Gear Live Inc. – User-posted content, unless source is quoted, is licensed under a Creative Commons Public Domain License. Gear Live graphics, logos, designs, page headers, button icons, videos, articles, blogs, forums, scripts and other service names are the trademarks of Gear Live Inc.