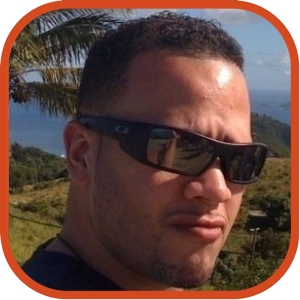 Posted by Jason Diaz Categories: Apple, Cell Phones, Internet, Music,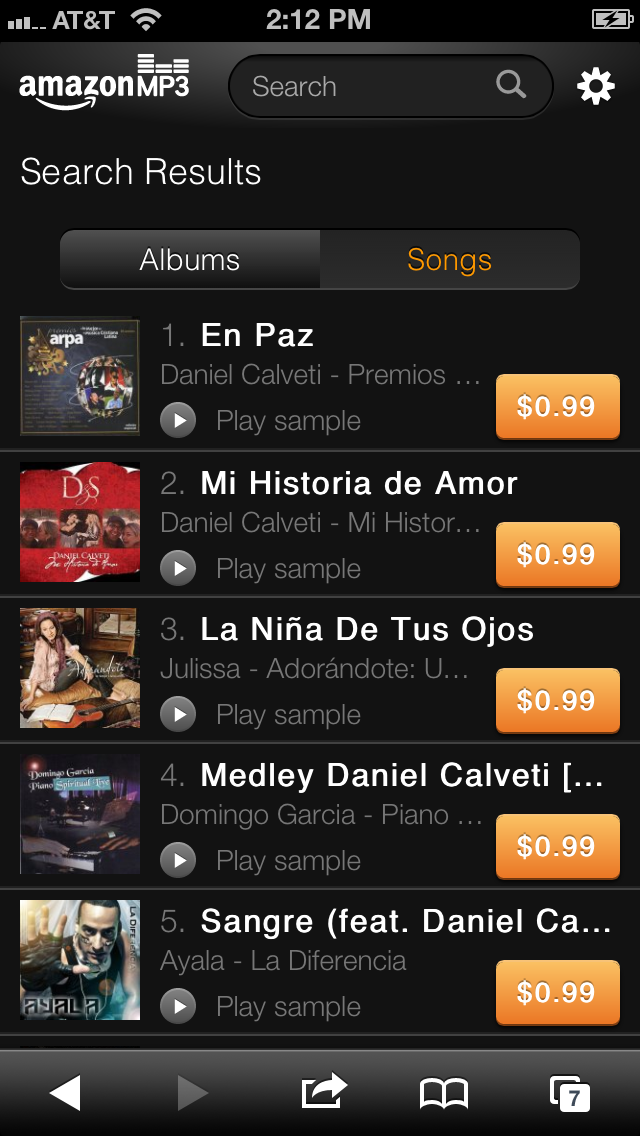 Amazon has just launched a version of its MP3 catalog that is made ready to use for the iPhone or iPod Touch mobile Safari with use of the open standards of HTML5. This is a way for Amazon to avoid the App Store cut of 30% with selling music to iOS users. Customers can view purchases and stream the music via the Amazon Cloud Player app avaible in the App Store.
For the first time ever, iPhone and iPod touch users can discover and buy digital music from Amazon's 22-million song catalog using the Safari browser. Customers also have access to favorite Amazon features like personalized recommendations, best-seller lists and Amazon customer ratings. Music purchases are automatically saved to customers' Cloud Player libraries and can be downloaded or played instantly from any iPhone, iPod touch, iPad, Kindle Fire, Android phone or tablet, Roku, Sonos home entertainment system, any web browser, giving customers the freedom to enjoy more music, from more devices than any other major cloud music service."

Since the launch of the Amazon Cloud Player app for iPhone and iPod touch, a top request from customers has been the ability to buy music from Amazon right from their devices. For the first time ever, iOS users have a way do that – now they can access Amazon's huge catalog of music, features like personalized recommendations, deals like albums for $5, songs for $0.69, and they can buy their music once and use it everywhere. - Amazon
Read More

| Amazon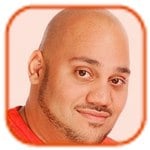 Posted by Andru Edwards Categories: Awards, Industry News, iTunes,
Steve Jobs will receive a posthumous Grammy award. The Apple company boss, who died in October from a rare form of pancreatic cancer, will be honored with the Trustees Award Grammy, for "outstanding contributions to the industry in a non-performing capacity."
Steve's company popularized the personal MP3 player with their iPod device, and set up the most commonly used digital method of music distribution worldwide through its iTunes store, as well as developing a number of software packages which have aided musicians to record relatively cheaply and easily.
"This year's honorees offer a variety of brilliance, contributions and lasting impressions on our culture. It is an honor to recognize such a diverse group of individuals whose talents and achievements have had an indelible impact on our industry," said Neil Portnowin, the US National Academy of Recording Arts and Sciences (NARAS) CEO.
The Grammy Awards will take place on February 12, 2012 in Los Angeles.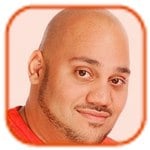 Posted by Andru Edwards Categories: Corporate News, Google, Music, Storage,
Google on Wednesday officially unveiled its music product, dubbed Google Music, which will let users store songs in the cloud for free and buy tracks directly from the Android Market.
Google's Jamie Rosenberg, director of digital content for Android, said Google Music is an expansion of Google Music Beta, introduced earlier this year, making it a "full end-to-end service."
"It's about the cloud, about the Web and about mobile," he said.
Google Music, accessible via music.google.com, is open to everyone in the U.S. now on the Web and will roll out to mobile users in the coming days. Users can store and stream up to 20,000 songs in the Google cloud for free, and add any selections they don't have by buying them from the Google Music store.
Google Music will allow users to share songs with friends, who will be able to play that song in its entirety once.
Google said it has sealed deals with more than 1,000 music labels, including Universal Music Group, Sony Music Entertainment, and EMI, as well as indie labels, like those from Merlin. In all, Google promised access to 13 million tracks, 8 million of which are available now.
Click to continue reading Google Music brings MP3 store, free cloud storage for your tracks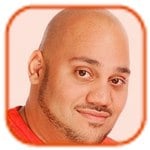 Posted by Andru Edwards Categories: Apple, Editorial, Music, Software,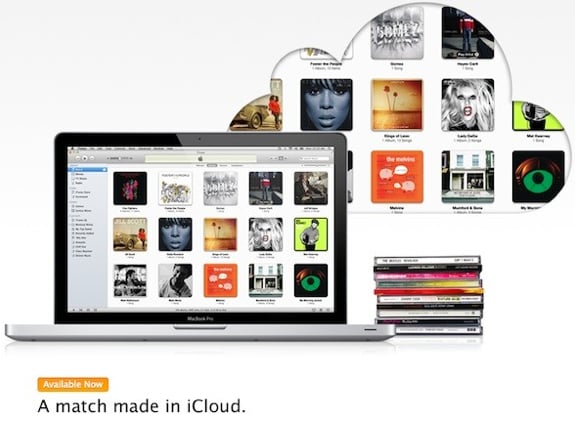 I belong to the MP3 generation. Mine was the first to confront the choice between an $18 CD filled with marginal tracks and free MP3 downloaded from Napster in minutes. It was a test of character, and like many of the MP3 generation, I failed. But my days as a copyright violator, music pirate, and intellectual property profiteer ended long ago, and after enabling iTunes Match, previous guilt is gone.
To be fair, I haven't actually stolen music in years. I actually have multiple music service subscriptions, mostly because I am too lazy to cancel when I switch. So I have access to Rdio, Zune Pass, Rhapsody, Slacker, and Spotify Premium. But the truth is, I have a 32GB music collection sitting on my home PC that was built illegally downloading from services like Napster, Limewire, and BitTorrent. But now Apple is offering me amnesty for just $25 a year.
Apple's iTunes 10.5.1 launched yesterday, and it includes the much-anticipated Match feature. Install the software and it will scan your hard drive for music and make high-quality, 256-Kbps AAC versions of every file available to you in the cloud. The kicker is that this includes not just songs you purchased through iTunes, but any music file on your system, no matter where or how you got it. It will cost $25 a year to maintain access to this newly rebuilt and legal library, but for that price you can have access to up to 25,000 songs. Apple will pay the labels a small fee for the rights, but all you pay is the $25 per year. For those of us in the MP3 generation, this is library liberation.
Click to continue reading With iTunes Match, Apple has ended piracy as we know it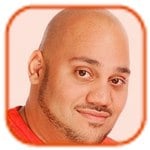 Posted by Andru Edwards Categories: Editorial, Features, Music,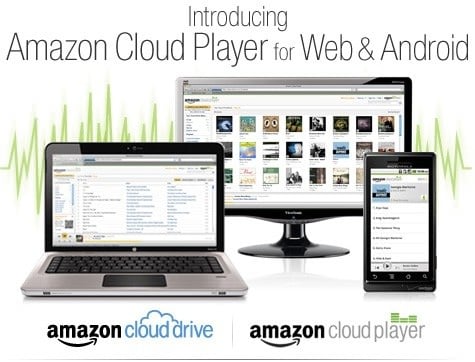 Amazon needs a way to hold on to its music customers in a post-CD era, and tightly integrating its new cloud music service with Amazon MP3 purchases might help it do that, but the concept of a "music locker" is not exactly the most innovative approach and could face licensing issues, according to analysts.
Earlier this week Amazon unveiled a new cloud-based music service that provides users with up to 5GB of free, online music storage, and 20GB of free access for a year if they purchase an album via Amazon MP3. Beyond that, it's $20.
"Amazon needs to establish a strong post-CD role for its music customers, [and] this smartly positioned locker service is an important first step in building that future role," Mark Mulligan, a Forrester research analyst, wrote in a blog post.
Mulligan cautioned, however, that Amazon Cloud Player is not exactly revolutionary. "As logical a next step in the digital music market as locker services might be, they're not an innovation in the music product. They're simply giving people access to the music they have on the devices they own."
Click to continue reading Will Amazon Cloud Player be successful?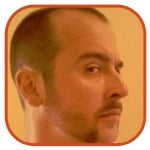 Posted by Finnian Durkan Categories: Wearables, Music,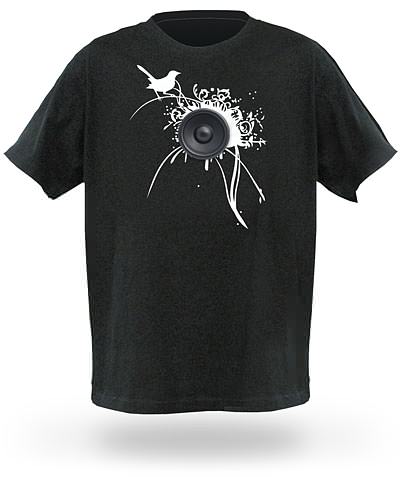 I know, the title is a little mundane; it was either that or 'how to torture others with your terrible taste in music' but that wasn't very product-descriptive. Not only can you use this shirt, complete with embedded speaker and pocket-remote, as an attempt to turn yourself into Jack Spade from 'I'm Gonna Get You, Sucka!' but you can also use their pre-loaded sound-effects to pepper your work-day with fart noises and boing-boings. It's all your choice. Only $30 and 4AAA batteries and you're off to the very annoying races.
Read More

| Personal Soundtrack Shirt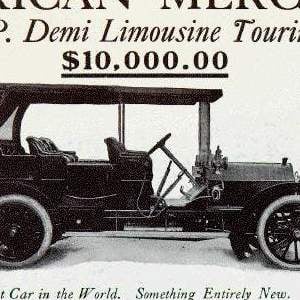 Posted by Drea Avellan Categories: Rock, Free Music Downloads,
Artist: War Tapes
Album: The Continential Divide
Song: Dreaming of You [Download @ Sarathan Records]
Reppin': LA
WWW: http://myspace.com/wartapes
What?: The foursome includes Neil Popkin (singer/rhythm guitarist, from Boston), his sister Becca Popkin (bassist, also from Boston), Matt Bennett (lead guitar, from Hawaii) and William Mohler (drummer, from SoCal). They've been raking in rave reviews since their 2006 live debut, and the early buzz on War Tapes earned airplay on such tastemaker radio stations as BBC Radio 1 and Live 105 in San Francisco, while "Dreaming of You" was aired on NBC's New Year's Eve with Carson Daly (and "The Night Unfolds" for a week in March).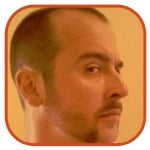 Posted by Finnian Durkan Categories: Design, Home Entertainment, Music,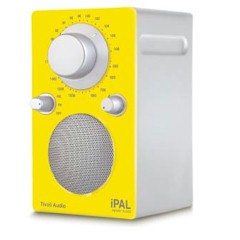 I love listening to my iPod. Everywhere I go, I have it plugged in - on the road, in my car, on the bus, at work; everywhere. But no matter how much I love having all of my audio/visual media right at my fingertips, there has always been one thing that has bothered me about iPods and all of their associated paraphernalia - they all look the same.
They all resemble something that Eero Saarinen carved out of a block of plastic, polished to a shine, and made available to the public. This is all well and good if you have a condo chock-full of Jetsons furniture, eschewing any and all hard lines in favor of the Apple standard of soft eggshell curved products. I, on the other hand, am a pretty typical guy and have a living space peppered with very angular, semi-broken furniture and accoutrements that make a proto-futuristic iPod docking station look a tad out of place.
Enter Tivoli's iPAL docking station. Resembling something that would be right at home on a WWII submarine or knocking around in the jungle on a National Geographic expedition; it is the perfect addition to my jumbled, yet spartan living situation. Stacked next to my hotplate and the Zenith TV that I use as the base for my coffee table, it looks perfectly natural - like it was meant to be there. Despite its rugged and retro appearance, it offers amazing sound quality, and also comes with an AM/FM auto-tuner and a NiMH battery pack that recharges in three hours and offers 16 hours of continuous play.
While its price, at $274.04 (192.40 Euro) makes it far more expensive than any of the rest of my furniture, it still looks mighty fine sitting atop my bookshelf made of cinder-blocks and 2x4's.
Read More

| Questo Design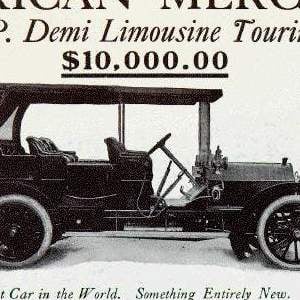 Posted by Drea Avellan Categories: Dance, Electronic, Remixes, Free Music Downloads,
Artist: B U R N S
Album: B U R N S
Song: Gossip- Heavy Cross (B U R N S Remix) [Download @ RCRD]
Reppin': UK
WWW: http://myspace.com/thisisburns
What?: B U R N S combines sound hardware from the seventies and eighties with modern music software and samples, B U R N S started to produce hundreds of demos, experimenting as he began to define his signature sound.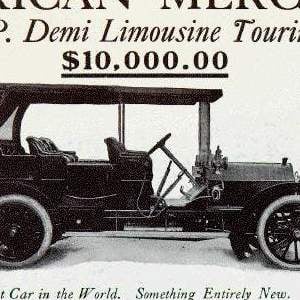 Posted by Drea Avellan Categories: Microsoft, Portable Audio / Video, Rumors,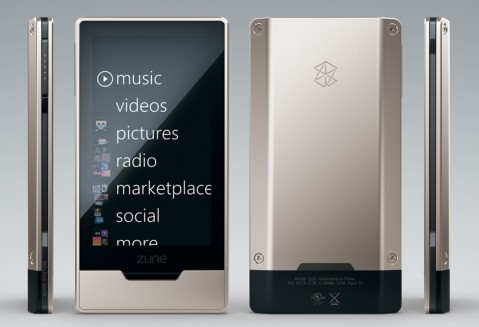 Zune is no stranger to rumors and leaks from the Microsoft camp. The latest from the rumor mill is of course regarding the newly announced Zune—Zune HD. According to the tipsters, the Zune HD will be available in 16GB and 32GB and to be priced anywhere from $249 to $279. It is also said that Microsoft is considering a 64GB model later in the year. (Editor's Note: We are also hearing about a 64GB iPod touch.) The source claims that movies will finally be coming to the Zune Marketplace—a believable statement, as Zune will offer HD videos on the Xbox 360 starting this fall.
Read More

| Slash Gear

© Gear Live Inc. – User-posted content, unless source is quoted, is licensed under a Creative Commons Public Domain License. Gear Live graphics, logos, designs, page headers, button icons, videos, articles, blogs, forums, scripts and other service names are the trademarks of Gear Live Inc.