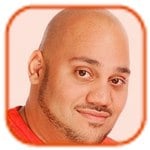 Posted by Andru Edwards Categories: Apple, Cell Phones, Corporate News, Handhelds, Software,

Well, if you were curious just how successful the App Store has been since its launch, Steve Jobs spilled the beans in an interview published in the Wall Street Journal this morning. First and foremost, the most amazing part is that sales in the App Store hit about $30 million. Now, if you think about that figure and realize that Apple only keeps 30% of it (well, 30% of sales of apps that aren't their own), that is $9 million for Apple, and $21 million for developers.
Of course, a large percentage of apps downloaded are free. You just know those have to be popular, right? Well, we didn't get an official breakdown of free app downloads versus paid, but Jobs did say that there have been over 60 million downloads from the App Store. That's an average of 2 million downloads per day, every day. If you had any doubt that the App Store would be a hit, well, there's your proof.
Click to continue reading Steve Jobs to WSJ: App Store rakes in $30 million in first month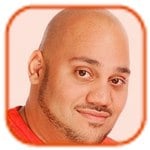 Posted by Andru Edwards Categories: Apple, Cell Phones, Handhelds, Software,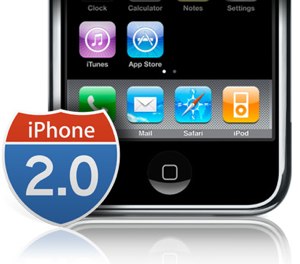 Remember how last night we hooked you up with the download link for the MobileMe OS X updater, before Apple formally released it? Well, now we are gonna hook you up with the location to download the iPhone 2.0 firmware update too. Just make sure you have already upgraded to iTunes 7.7.
Just click here to download the file "iPhone1,2_2.0_5A347_Restore.ipsw", and make sur eyou put it in a location where you can find it easily. Next, fire up iTunes and hook up your iPhone. On the iPhone screen, click on Check for Update while holding the option key. This will bring up a window that allows you to locate the file you downloaded. Choose it, and off you go.
Just so you know in advance, this update is pretty much like doing a restore. All the data on your iPhone will be erased, so just be sure to do one final sync before you go through the process. Once it is done, you can then simply recover your sync settings, and you will be up and running, App Store and all.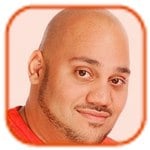 Posted by Andru Edwards Categories: Apple, Cell Phones, Handhelds, Software, Videos,
See, it's things like this that get me super excited for the App Store. The app is called Friend Book, and it takes the iPhone contact list and adds a bunch of fantastic features. You get thumbnail images for contacts that you have pictures of, an alternate view that allows you to tap on a face to dial. However, what I love is the Handshake feature. Using the built-in GPS, it determines if two iPhones are in the same place running the apps trade function. If they are, and both phones shake, information is traded. How cool is that? This is going to be one of the first apps that I download as soon as I am running iPhone 2.0 software.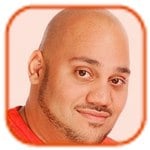 Posted by Andru Edwards Categories: Apple, PC / Laptop, Software,
Even though today's MobileMe update hasn't shown up in Software Update yet, you can actually download the update that changes the icon and text in OS X around right now. Just download it here.
The Mac OS X Update For MobileMe is recommended for users running Mac OS X Leopard 10.5.4 and includes general system fixes that enhance your Mac for MobileMe.
Simple enough, right? Of course, you can't use any of that new MobileMe functionality until the service itself goes live, sometime before midnight tonight.
Gallery: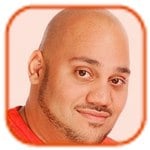 Posted by Andru Edwards Categories: Apple, Cell Phones, Handhelds, Portable Audio / Video, Software, Video Games,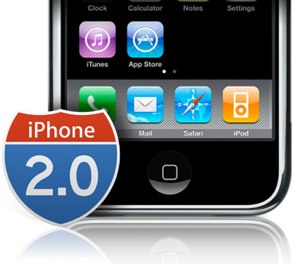 Here we are, at the tail end of June, and it appears that the iPhone 2.0 firmware is right on schedule to achieve the status of golden master on Friday. According to our friends over at Gizmodo, they have a source inside the iPhone software dev team who let them know that the shipping version of the update will follow build 345. Expect a couple of new encryption and code-signing features.
Now, just because the firmware will be finalized and ready on Friday, that doesn't necessarily mean that we can expect it to show up in iTunes or anything. During the latest WWDC keynote, Steve Jobs said it would be available in early July. Also, as history has shown us, the final version of firmware can be ready weeks before it is released, as was the case with the iPhone 1.1.3 firmware we got our hands on weeks before it was out. Surprisingly, the build number of the version we had matched that of what shipped.
Anyhow, we look forward to getting our hands on the final version of the 2.0 firmware. We are ready for some App Store goodness, Exchange features, iWork support, and most importantly, Super Monkey Ball.
Read More

| Gizmodo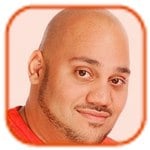 Posted by Andru Edwards Categories: Apple, Cell Phones, Corporate News, Handhelds, Internet, PC / Laptop,
In just about five minutes, Steve Jobs will be taking the stage to give his WWDC 2008 keynote. We are monitoring all the news, and will be bringing you updates on everything going on, live, as it happens on stage. In case you've been summering in Antarctica, we are expecting the new 3G iPhone to be launched (and not expecting it to be as radical as others think it will be - no front-facing camera, no iChat video chat - just some 3G and GPS goodness), Snow Leopard should be given out to developers to take home with them in anticipation of the launch of OS X 10.6 at MacWorld 2009, and the new .Mac replacement we've all been hearing about, Mobile Me, should be announced and shown off to the masses.
Well, it's just about time. Let's get started…
Click to continue reading Live blogging the WWDC 2008 Steve Jobs Keynote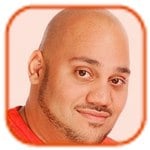 Posted by Andru Edwards Categories: Apple, Cell Phones, Handhelds, Wireless / WiFi,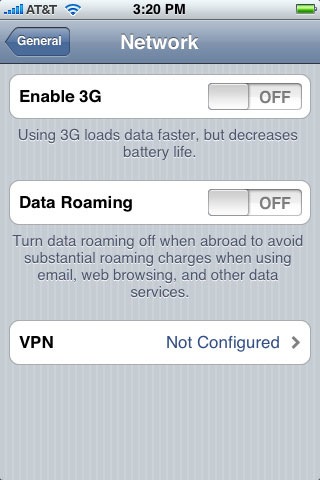 All signs are pointing to a new 3G iPhone launching in the next six weeks or so. The latest is this screenshot that is, supposedly, taken from the iPhone 2.0 Beta 5 firmware. Check it out - within the Network settings pane, you now have an Enable 3G toggle switch. It's a way to put a little bit of power back into your hands as the user, what do you care about more, speed, or battery life? I personally would love a setting that disabled 3G when the iPhone realized I was connected to a WiFi hotspot.
In all seriousness, Apple needs to launch this thing already. The employees over at the Rumor Mill are working way too many overtime hours.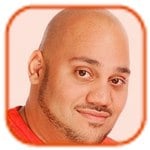 Posted by Andru Edwards Categories: Apple, Broadband, Cell Phones, Handhelds, Rumors,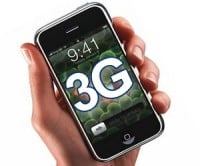 We've all been expecting Apple to release a 3G version of the iPhone at some point during this year. It turns out, it may be coming sooner rather than later. Ken Dulaney, analyst for Gartner, is saying that he has heard from sources over in Asia that Apple has placed an order for 10 million 3G iPhones. Even more interesting is that these would be 10 million on top of the current 10 million that Apple hopes to sell of the current iPhone version in 2008. If this is true, we'd expect to hear about it within the next few months. Maybe around the time that the iPhone 2.0 firmware upgrade is released, hmm?
Dulaney also mentioned that the 3G version of the iPhone may use an OLED screen, which would result in an improvement in battery life. Hey, if Apple went with EDGE for the current iPhone due to battery issues, it would make sense that in their leap to 3G, they'd try and conserve as much battery life as possible, right?
While we won't know for sure when we will see a 3G model of the iPhone, I personally believe it is a safe bet that we will be seeing one within the next few months. The iPhone is nine months old, and while it is still a marvel, 9 months is a long time to go in the cell phone industry without seeing an upgrade. Apple also knows that 3G is a glaring omission from the current model. After all, there was a collective groan heard around the tech world when it was introduced back at MacWorld 2007 due to it's lack of 3G. Even 14 months ago it was a huge letdown. Too much time has passed since then.
Bottom line, if you are in the market for an iPhone, but aren't in the "need to have it now" mindset, you may want to wait a while.
Read More

| iPod Observer via MacRumors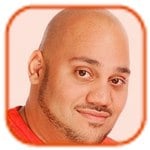 Posted by Andru Edwards Categories: Apple, Cell Phones, Handhelds, Mods / Hacks, Software,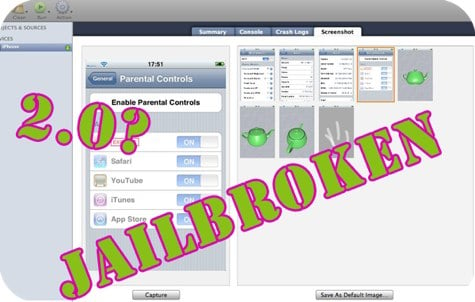 In an absurd turn of events, the iPhone Dev Team has announced that they've completely unlocked the upcoming iPhone 2.0 software that we are all waiting to get access to come this June. Even better, it is a full unlock as opposed to a simple jailbreak. Custom hacked firmware, ready to run and install any application, whether is is unsigned or "Apple Approved." Better still, the Dev Team believes that this is a hole that Apple is going to have a very difficult time closing. I guess I should have known when my pal Nate True informed me a while back that, until Apple releases new iPhone hardware, the method used for breaking in will continue to work, regardless of any changes made to the software. This is all part of the Pwnage Project.
We love it.
Read More

| ModMyiFone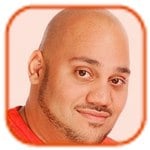 Posted by Andru Edwards Categories: Apple, Cell Phones, Corporate News, Handhelds, Software,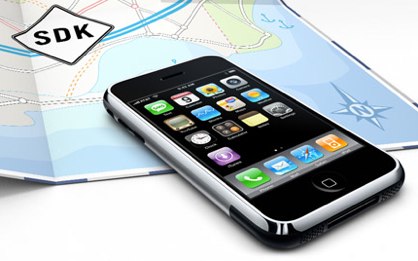 Apple has officially announced the iPhone SDK, and it is amazing. In fact, the SDK gives third-party developers access to the exact same tools, APIs, and Cocoa Touch framework that Apple has been using to design their own iPhone apps. This includes features like location-aware applications, hardware-accelerated 3D graphics, the 3-axis accelerometer, and complete access to the media features available on the iPhone. The SDK is built right in to Xcode, which includes an iPhone emulator, called iPhone Simulator. This let's you test your applications without having to load them onto an actual iPhone, where you might end up with a bricked device. When you are ready to test on your actual phone, it is simple to send your app over to the iPhone for real-world testing.
Exciting, right? If you want to give it a shot, the SDK toolset is available for all to download - free of charge. You won't be able to send your apps to your iPhone unless you are selected to participate in the iPhone 2.0 firmware update beta program, but hey, that's what iPhone Simulator is for.
Read More

| iPhone SDK

© Gear Live Inc. – User-posted content, unless source is quoted, is licensed under a Creative Commons Public Domain License. Gear Live graphics, logos, designs, page headers, button icons, videos, articles, blogs, forums, scripts and other service names are the trademarks of Gear Live Inc.