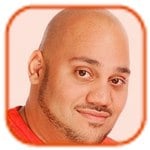 Posted by Andru Edwards Categories: Dessert, Recipes, Dairy, Grains, Vegetarian, Boiling,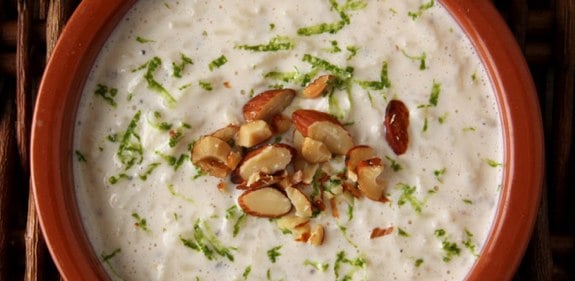 I'm an absolute sucker for rice pudding, mostly because I've found it to always be pretty delicious, regardless of the source. Whether it's something ordered at a New York diner, an Indian restaurant, or bought at the supermarket in a Kozy Shack plastic tub, if I see it as an option, I'm usually getting it. This rice pudding recipe is adapted from Monica Bhide, who suggests serving it with fresh mango. While that is good, the recipe does stand up on its own as well, as the coconut and cardamom bring something nice and different to the table, without changing the overall goodness.
Click to continue reading Coconut Cardamom Rice Pudding Recipe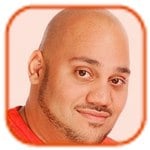 Posted by Andru Edwards Categories: Dinner, Lunch, Quick Meals, Recipes, Grains, Meat, Poultry, Carribean, Southern, Boiling, Frying,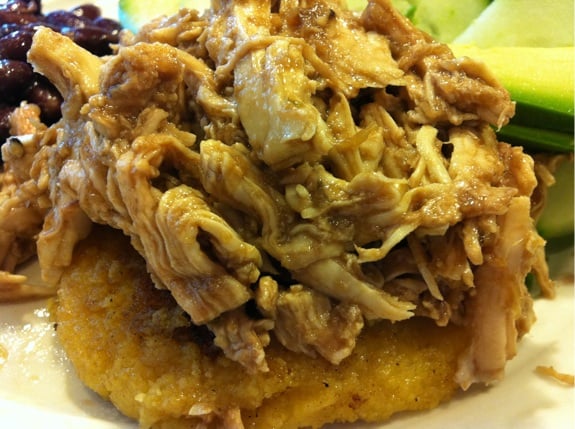 This recipe for tropical chicken polenta cakes is one you can mostly prepare days in advance, making it a convenient mid-week meal. Simply boil the chicken breasts and prepare the polenta, put both in their own sealed containers, and bring them out when you want to make this dish. If you end up with extra polenta cakes, use them to make "grilled cheese sandwiches." Seriously, they're awesome. On to the recipe:
INGREDIENTS:

Tropical Chicken:
3 chicken breasts, shredded (see prep)
1/2 pineapple (2 cups), blended into a puree
2 Tablespoons balsamic vinegar
1 teaspoon lime juice
1/4 teaspoon sea salt
Polenta:
1.5 cups chicken or vegetable stock
1 cups polenta (coarsely ground yellow cornmeal)
1 tablespoon olive oil
Optional: 1/4 cup grated Parmesan
Click to continue reading Recipe: Tropical chicken polenta cakes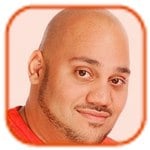 Posted by Andru Edwards Categories: Breakfast, Science, How To, Strange Food, Grains,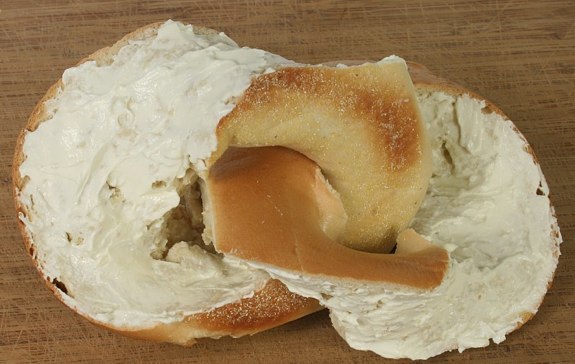 Here's a cool food hack that we just came across and had to share. Did you know that you can technically slice a bagel in such a way that the two halves are linked? Even better, when cut this way you get a little more surface area than the old school slice, which means that you can technically fit a bit more spread and goodness on it as well. Don't believe me? Hit the link below for the full details, with diagrams on showing exactly where to cut the bagel and everything.
Read More

| Mobius Sliced Linked Bagel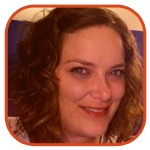 Posted by Jenny Lewis Categories: Dinner, Holiday Cooking, Kitchen Gadgets, Recipes, Grains, Boiling, Parties,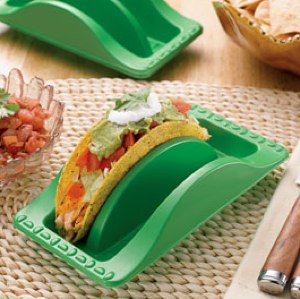 Hopefully you didn't fill up too much on dips and drinks, because I believe I have a beauty of an entree idea and a gadget that is perfectly matched.
"Make your own…" bars are super fun, and incorporating them into a party is always a hit - everyone gets exactly what they want. And a Cinco de Mayo taco bar couldn't be more awesome! Get yourself a meat or two, lettuce, sour cream, cheese, radishes, and some leftover guacamole and pico de gallo, set them all out in bowls with a stack of warmed tortillas for soft tacos and a stack of taco shells. And I recently made the life-changing discovery of these taco plates that keep your tacos upright and your ingredients safely inside the shells.
So what's to serve with the tacos?
Click to continue reading Cinco de Mayo Dinner: Mexican rice recipe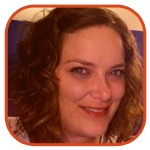 Posted by Jenny Lewis Categories: Dinner, Lunch, Quick Meals, Grains, Poultry, Grilling,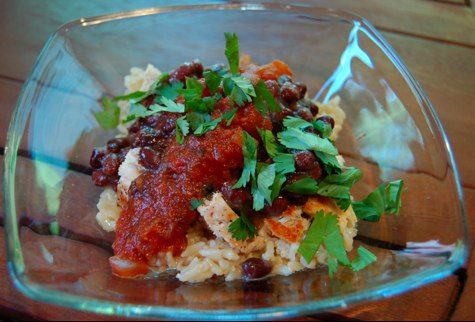 Beans and rice, rice and beans. Endorsed by scores of nations worldwide, beans and rice provides a balance of protein and carbs that can hardly be beat (not to mention the combination creates a very thrifty meal). Add some chicken for an extra protein bump and some salsa for flavor, and you have a dinner that's quick, healthy and delish.
This recipe came to me via the print edition of Clean Eating magazine, which I highly endorse.
Click to continue reading Recipe: The Perfect Protein, Rice and Beans

Posted by Jenni Burns Categories: Breakfast, Dessert, Side Dishes, Snacks, Recipes, Grains, Nuts, America, Baking,
I made these muffins last night to go with our dinner and, wow, they were awesome! The kids loved them—in fact, I think they would have preferred to just have muffins for dinner! I got this recipe from All Recipes and altered it quite a bit. I was very happy with how they turned out, very moist and full of flavor. If you want a little sweeter muffin, add more honey, or just drizzle a little honey on your warm muffin. These were great, we will be trying them again soon.
Click to continue reading Recipe: Blueberry Pecan Whole Grain Muffins

Posted by Jenni Burns Categories: How To, Grains, Vegan, Vegetarian, America, Dehydration,
Sprouting grains and seeds is easy and fun. The health benefits are well worth the extra work. You can sprout wheat berries, barley, buckwheat, alfalfa, sesame seeds, and flax seeds, to name a few. When the seed or grain sprouts, nutrients are released during the growing process that are not present in the seed or grain by itself. By sprouting, dehydrating, then grinding your grains, you are creating flour that is many times more nutrient rich than any flour you can purchase in the store. I love watching my food grow, it's inspiring!
Step 1: Soaking
The first step is to soak the seeds or grains. Place the seeds or grains in a large pot overnight (the size of the pot depends on how much flour or sprouts you will need, keep in mind that soaking causes the grains to expand as they absorb the water).
Step 2: Rinsing
After the overnight soak, you will want to pour your grains into a colander, about half full, and rinse. When I rinse them I like to get my hands in there to mix it up to make sure that all the grains are well rinsed. Do this 2-3 times a day until the sprouts form, you want the sprout to be about 1/4 inch in length. Each seed and grain has a different germination phase. Wheat berries take around 48 hours while quinoa sprouts in as little as 12 hours.
Step 3: Dehydrating
Depending on what you are planning to use the sprouts for, you may or may not choose to dehydrate your seeds or grains. I use my sprouted wheat to make bread flour and buckwheat to make Buckwheatie Bars. Dehydrating is simple. Just give the sprouts one last rinse and place them on the dehydrating trays. It usually only takes around 4-6 hours to dry. Use your dehydrated sprouts quickly, or store in an airtight container in the refrigerator up to a month or so.

Posted by Jenni Burns Categories: Dinner, Side Dishes, Recipes, Grains, Vegetarian, America, Baking,
We love cornbread in our household. I liked that this recipe called for whole wheat flour. I think it makes the cornbread turn out a little less moist, and more crumbly. But definitely still wonderful - especially slathered with butter! I got the recipe right from the back of the Bob's Red Mill cornmeal package. We ate this with some delectable Lentil Curry Vegetable Soup, yum!
Click to continue reading Whole Wheat Cornbread Recipe

Posted by Jenni Burns Categories: Dinner, Recipes, Grains, Vegan, Vegetables, Vegetarian, America,
Last year my husband and I were on a raw food kick. We bought a great book called, "The Raw Food Detox Diet" by Natalia Rose - that is where I got this recipe. My husband and I have begun a slow journey of becoming healthier people. We are trying to regain ground for ourselves at the same time as we teach our children the many benefits of eating healthy. One of the main points in this book, "The Raw Food Detox Diet," is that we need to eat in such a way that our meals will exit our bodies in a timely manner. But equally important, we want our food to give our bodies the maximum amount of nutrients possible. One of the ways we can do this is by not eating starchy foods and meats together as they take much longer to digest when eaten together. This recipe is a great, "quick exit meal," not raw, but definitely a great source of nutrition and it tastes great. I will be sharing more thoughts about this book in later entries, so look forward to hearing more from me on the subject of the Raw Food Diet.
Click to continue reading Lentil Curry Vegetable Soup Recipe

Posted by Jenni Burns Categories: Breakfast, Recipes, Fruit, Grains, America,
My kids love it when they hear the Vita-Mix (a high powered blender) grinding wheat in the morning because they know that it probably means I am getting ready to make pancakes! These whole wheat pancakes are delicious. If you are used to white flour pancakes you will be surprised to see how moist and flavorful these taste. I altered this recipe from one of my favorite cookbooks, "The Joy of Cooking," by Irma S. Rombauer and Marion Rombauer Becker. I hope you enjoy them as much as we do!
Whole Wheat Blueberry Pancakes
INGREDIENTS:
3 cups whole wheat flour
2 teaspoons salt
3 1/2 teaspoons baking powder
6 tablespoons sugar (optional-I leave this out)
1 tablespoon cinnamon
2 1/2 cups milk
3 eggs (lightly beaten)
6 tablespoons melted butter
1 cup blueberries
DIRECTIONS:
Sift the dry ingredients into a large bowl.
In a separate bowl mix together wet ingredients. Pour wet ingredients into flour mixture and stir well. Add blueberries and stir until mixed into the batter.
Scoop batter out with a 1/4 cup measure and pour onto greased skillet in rounds.
Cook on one side until bubbly, flip and cook until golden brown.
Slather on the butter and 100% maple syrup and enjoy!
This recipe should make around 18-20 pancakes.
© Gear Live Media, LLC. 2007 – User-posted content, unless source is quoted, is licensed under a Creative Commons Public Domain License. Gear Live graphics, logos, designs, page headers, button icons, videos, articles, blogs, forums, scripts and other service names are the trademarks of Gear Live Inc.