Posted by Jenni Burns Categories: Dinner, Comfort Food, Recipes, Poultry, Italy,
Carbonara

Ingredients:
1 lb Bacon, fried
1 onion, chopped
5 cloves garlic, minced
2 Tbsp olive oil
1 pint of heavy cream
1 lb Chicken sauteed until done
2 cups Parmesan or Romano cheese, shredded
Click to continue reading Recipe: Carbonara Pasta

Posted by Jenni Burns Categories: Dinner, Recipes, Beef, Meat, Vegetables, America, Roasting, Slow Cooking,
There is something wonderful about the smell of a roast cooking for hours on a cool autumn day. The spices and juices from the meat fill the house with a lovely inspiring smell. This wafting scent will lure even your pickiest child to the dinner table, to taste of the labors of your hard working oven. I was excited to see that this recipe from All Recipes called to use a Dutch oven because I had not used one before. I used mine for the first time a few days ago, and I was extremely impressed with how well it worked. A worthy investment if you don't have one.
Click to continue reading Pot Roast with Vegetables Recipe

Posted by Jenni Burns Categories: Dinner, Side Dishes, Recipes, Grains, Vegetarian, America, Baking,
We love cornbread in our household. I liked that this recipe called for whole wheat flour. I think it makes the cornbread turn out a little less moist, and more crumbly. But definitely still wonderful - especially slathered with butter! I got the recipe right from the back of the Bob's Red Mill cornmeal package. We ate this with some delectable Lentil Curry Vegetable Soup, yum!
Click to continue reading Whole Wheat Cornbread Recipe

Posted by Jenni Burns Categories: Dinner, Recipes, Grains, Vegan, Vegetables, Vegetarian, America,
Last year my husband and I were on a raw food kick. We bought a great book called, "The Raw Food Detox Diet" by Natalia Rose - that is where I got this recipe. My husband and I have begun a slow journey of becoming healthier people. We are trying to regain ground for ourselves at the same time as we teach our children the many benefits of eating healthy. One of the main points in this book, "The Raw Food Detox Diet," is that we need to eat in such a way that our meals will exit our bodies in a timely manner. But equally important, we want our food to give our bodies the maximum amount of nutrients possible. One of the ways we can do this is by not eating starchy foods and meats together as they take much longer to digest when eaten together. This recipe is a great, "quick exit meal," not raw, but definitely a great source of nutrition and it tastes great. I will be sharing more thoughts about this book in later entries, so look forward to hearing more from me on the subject of the Raw Food Diet.
Click to continue reading Lentil Curry Vegetable Soup Recipe

Posted by Jenni Burns Categories: Dinner, Recipes, Beef, Meat, Poultry, America, Baking,
After eating these enchiladas tonight my husband said, "I wouldn't mind eating these twice a month!" My kids loved them too. Anyone who prepares meals for other people, knows that it's a huge plus when the consumers like what you've prepared. I've tried several different enchilada recipes and this one was one of my favorites, nice flavor and great texture. The sauce in this recipe is more of a cream sauce, we like the red enchilada sauce so I cooked the meat in the red sauce and then just went ahead and poured a little enchilada sauce over the top before I baked it. Yum! I got this recipe from All Recipes, and of course, it's been altered a bit. Hope you like this recipe as much as we did.
Click to continue reading Shredded Beef or Chicken Enchiladas Recipe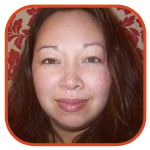 Posted by Monica Edwards Categories: Dinner, Features, Recipes, Vegan, Vegetarian, America, Baking, Barbecuing,
This recipe was passed to me from a friend who has been a vegetarian all her life. So, needless to say, she has an arsenal of delicious veggie recipes that I have gleaned to add to the eclectic bunch that I rotate throughout the week. I love this particular recipe for tofu because everyone (including my kids) who has tried it, loves it. And it makes tofu taste like you would never believe. It has a few ingredients that one might seem would not be paired together but all of the flavors blend so well and it is a recipe to be tried on the naysayers of tofu. It is a meal that needs an extra day to prep, but it is so easy and foolproof. It is a healthy, protein packed meal that you will feel good about feeding to your kids. Serve it on top of white or better yet, brown rice; I like to add a green vegetable on the side to add that bit of color to please the eyes as well as the palate. I usually go with broccoli or green beans, but also love asparagus lightly sauteed with some olive oil and kosher salt and freshly ground pepper.
Click to continue reading BBQ Tofu Recipe

Posted by Jenni Burns Categories: Dinner, Lunch, Quick Meals, Recipes, Poultry, Salad, Vegetables, America, Grilling,
This is a great one for summer time cooking when it's hot and all you can think about it staying away from the hot oven, and yet you still have to feed your family. The best way to prepare this recipe is to cook the chicken ahead of time before it gets hot!
CHICKEN CAESAR SALAD WRAP

Makes 4 Wraps
Ingredients:
2 Chicken breasts, cubed and grilled or fried
2 Heads Romaine lettuce, chopped
Johnny's Caesar Dressing
1 cup fresh grated Parmesan cheese
Dash of pepper
4 flour tortillas, whole wheat, spinach, plain, mulitgrain, you choose!
Directions:
Cook the chicken however you desire and set aside to cool.
Toss together chopped lettuce, dressing, pepper, and cheese. Add chicken to the lettuce mixture and stir lightly.
Warm tortillas and serve up the wraps at the table as the warmth from the tortilla will cause the lettuce to wilt if left to sit. Enjoy!
For some variety you can mix things up a bit. The other night we made the wraps with spinach and blue cheese dressing. Be creative, you can put any kind of salad in a wrap to add a little excitement to your salad! Try BBQ sauce on your chicken without dressing on the salad just use extra BBQ sauce. Hey McDonald's is doing it, but I'm sure it's much better homemade!

Posted by Jenni Burns Categories: Breakfast, Dinner, Comfort Food, Quick Meals, Recipes, Vegan, Vegetables, Vegetarian, America, Frying,
In many American homes the potato is a staple food. In our home, while they would not necessarily be considered a staple, they are definitely enjoyed every now and again, as a side dish or even as a main dish. I like to serve them fried, as a main dish, along with a salad and/or corn on the cob or another steamed vegetable. They are very simple and easy to prepare. You can easily adjust this recipe based on how many people you are serving and whether you will be using it as a side dish or as a main dish. My recipe will serve 4 adults as a main dish. You can use any kind of potato, sweet potato or yams (you will need to cook sweet potatoes/yams longer as they are a much harder vegetable).
Seasoned Fried Potatoes
INGREDIENTS:
5-6 medium sized potatoes
2-3 Tbsp olive oil
1 clove minced garlic
Johnny's Seasoning to taste
Fresh herbs to taste (you could use many different kinds of herbs, oregano, rosemary, I've tried thyme and that was very yummy. Be creative!)
DIRECTIONS:
Wash and peel potatoes, or leave the peel on if you wish. Poke with a knife or fork several times (this can be a great stress reliever but just be careful!)
Partially cook in the microwave. I usually put them in for 3-5 minutes, turn and flip a couple times checking for doneness. You want the potatoes to be partially cooked, not too hard and yet still firm so they don't fall apart.
Oil your pan, cut potatoes into small cubes and add to pan. Toss in your herbs and spices and cook until they are nicely browned. Serve potatoes by themselves or drizzle a healthy serving of ketchup all over them. Enjoy!

Posted by Jenni Burns Categories: Dinner, Recipes, Fish, America, Baking,
Last night my family and I enjoyed a lovely dinner of pink salmon and freshly picked bush beans, provided by our kind and generous neighbors. One of our neighbors gave us the salmon and another neighbor generously offered to let us pick beans in their bountiful garden. So keeping up with our Eat Local Challenge was as simple as right next door. The salmon was caught in the San Juan Islands, in Washington. We fully enjoyed this flaky delicacy. Even the kids who are 4 and under (whom sometimes are not quite as appreciative of good food), loved it and asked for seconds. So without further ado, the recipe which I altered a bit from All Recipes:
Garlic and Lemon Thyme Salmon
INGREDIENTS:
2 (1.5 pound) salmon fillets
1 head garlic, peeled
1/2 cup olive oil
Several sprigs of fresh lemon thyme, pick off leaves
1 teaspoon salt and pepper to taste
DIRECTIONS:
In a food processor, process garlic to a rough mince, add thyme and olive oil and pulse a few times to combine.
Lay fish fillets in a baking dish, skin side down. Do not oil the pan unless you want the skin to come up easily. I prefer for the skin to stick to the pan for easy removal. Rub garlic mixture over fish. Cover and refrigerate for 2 hours.
Preheat oven to 375 degrees F.
Remove cover. Bake in preheated oven for 15 minutes. Do not overcook. I had 3 fillets and it took about 8-10 minutes longer to get it cooked through.
Serve immediately, enjoy!
Posted by Kate McQuown Categories: Dinner, Features, Holiday Cooking, Kosher Cooking, Recipes, Winter Cooking, Beef, Braising,
Though I am sometimes tempted to live solely on beet and beet green salad, plus the occasional boiled Yukon Gold potato, my family unreasonably expects a regular main dish. A favorite for Rosh Hashanah is my Barbequed Beef Short Ribs (or other beef, actually pot roasted in a barbeque-style sauce), a rich dish which my normally fat-conscious sister-in-law Ronnie adores. This one I invented all by myself one year when short ribs were miraculously on sale at my butcher. It's quick to assemble and the long cooking time allows early work completion, while the leftover sauce provides the base for lovely Sukkot soup, especially with that saved beet cooking water.
Click to continue reading Pot-Roasted Barbequed Short Ribs Recipe
© Gear Live Media, LLC. 2007 – User-posted content, unless source is quoted, is licensed under a Creative Commons Public Domain License. Gear Live graphics, logos, designs, page headers, button icons, videos, articles, blogs, forums, scripts and other service names are the trademarks of Gear Live Inc.