Posted by Brandon Haraway Categories: Disses, Props, Rookies, Talent, Boston Celtics, New York Knicks, Chicago Bulls, Miami Heat, Dallas Mavericks, Portland Trailblazers, Golden State Warriors, Phoenix Suns,

Thursday actually turned out to be a real good basketball day. In the three games, a last second Shawn Marion dunk pushed the Heat past the Bulls, the Celts had to outscore the Mavericks by 13 to win in the 4th, and the Warriors just about threw away a game that should have been locked up halfway through the 4th. Let me say this. Jamal Crawford's shot selection is awful. Oh, and Monta Ellis can ball. Dude is legit.
Thursday's best: Easy one here. Rajon Rondo baby. His line: 19 points, 15 rebounds, 14 assists, and a steal on 9-14 shooting. That's right kiddies, his second career trip-doub. Good enough for me. At the same time, I'm inclined to drive down to US Airways Center first thing Friday morning and slap Robert Sarver upside his greedy little face.
Thursday's worst: Luol Deng. Who can figure this guy out? He's really struggling overall this year, with some really good streaks and some really awful streaks. Stuff like this makes me really believe that the Bulls are cursed. This is the guy John Paxson refused to trade for KOBE BRYANT. His line? A studly 6 points, 3 boards, 1 dime. Nice, dude. Nice.
Keep an eye on: Golden State. Something tells me they've got a trade up their sleeve. And a good deal can really let them make some noise. I know, they're 12 games out of the playoffs. But if Phoenix blows things up, they're sitting in 9th. It's not too crazy to imagine, and they look like they might be heating up.
What to watch for tomorrow: The Rookie Challenge! What an awful game this usually is (besides the two LeBron James/Dwyane Wade/Carmelo Anthony years). But hey, it's a basketball game with no defense. Sort of like watching the Knicks play themselves in scrimmage. Except there's a little bit of talent in the rookie/sophomore game.
I'll still bringing you this column all weekend, taking a look into the All-Star festivities. Aren't you just lucky.
Posted by Brandon Haraway Categories: Disses, Props, Rookies, Philadelphia 76ers, Milwaukee Bucks, Houston Rockets, Phoenix Suns,

Only four games last night, and to be honest, four pretty crappy games. Not too surprising to see New Orleans fall without David West or Chris Paul in the lineup and the same goes for Phoenix losing to Philadelphia, because well… Terry Porter is still coaching the Suns. But let's jump into it.
Monday's best: OJ Mayo: 22 points, 16 rebounds, 5 assists, one three, 7-17 FG, 6 TO. Yeah the turnovers suck for sure, but wow, who knew he had 16 boards in him? He also went 7-8 from the line. Honorable mention goes to Emeka Okafor and his 19 points, 16 rebounds, and three blocks in a win over the Clippers.
Monday's worst: Tracy McGrady: 3 points, 3 rebounds, 5 assists, on 1-9 shooting from the field and 1-3 from the line. Yuck. Good thing Luis Scola and Aaron Brooks stepped up, even though the Rockets still managed to lose to the Bucks. Really? Don't you just pound it into Yao every trip down without Andrew Bogut down there? Guess not. (He had 7 points.)
Keep an eye on: Marreese Speights. I saw this game live and Amare Stoudemire probably played his worst defensive game all year. Spieghts went off for 24 and 7, including 2 blocks. He looks like the real deal. Reggie Evans got the minutes in Elton Brand's first game out, but Speights has now pieced together two nice games. He's worth some consideration at least.

Posted by Scott Sargent Categories: Free Agency, Props, Rookies, Sleepers, Talent, Waiver Pick Ups, Seattle Supersonics,
In one of my deeper leagues, I'm the proud owner of Oklahoma City's Russell Westbrook. Though I can rarely find a spot for him on my active roster, I've been a big fan of what the kid has been able to do thus far. And while he's not putting up OJ Mayo-like scoring numbers, SLAMOnline gets dirty with the numbers behind the scenes.
Through his first 14 games (this excludes the Thunder most recent game vs. Phoenix), Westbrook has been on the floor for 52 percent of the total minutes Oklahoma City has played. When comparing the team's production per 100 possessions when the rookie is on the floor as opposed to when he is off the floor, the Thunder scored 10 more points and allowed 16 less points. That means for everyone 100 possessions that Westbrook was on the floor for those games the Thunder were at +25.9 when compared to the time that he was on the bench.
Factor in the point that this team is dreadful and Earl Watson isn't exactly the point guard of the future, and I think this kid is going to have a huge second half for fantasy owners. We could be looking at about 16/5/6 with about two steals a game. If he can somehow increase those assist numbers even more, you're looking at a Rajon Rondo with higher scoring. We could all use something like that at the end of our bench.
Russell Westbrook: Playing Like The ROY? [SLAMOnline]

Posted by Scott Sargent Categories: Free Agency, H2H, Props, Rookies, Roto, Talent, Waiver Pick Ups, Washington Wizards,
Okay, maybe not all, but if you can afford to stash a high-upside center on your bench…do it.
In a 12-team league where I have a considerably deep bench, last week, I added JaVale McGee with hopes of more double-double love. I'm considering it in another league that is a bit more shallow, with the only hurdle being who to drop. And now that we have the words Sports Illustrated and GMTR, it's looking like the radar has officially received a new blip. And that blip is a seven-foot tall kid with the wingspan of a pterodactyl.
B-Ref shows his 36-minute numbers to provide a very solid 15 points, 10 rebounds and two blocks with 52.2 percent shooting. Now, just like Nels mentioned, we can't bank on 36 minutes. However, once the Wiz brass gets restless, look for a lot more of McGee as the fans love him and (quite frankly!), what do they have to lose? And why shouldn't you benefit from that?

Posted by Scott Sargent Categories: Injuries, Rookies, New York Knicks,
While I'm thinking that there were not many of you banking on a successful season from rookie Danilo Gallinari, I couldn't help but point out another great draft by the New York Knicks.
Bothered by a bulging disc in his back, Gallinari has had an MRI and things are not looking good.
"His back just flared up again," Coach Mike D'Antoni said. "He was making progress, and then one morning he said he couldn't put his pants on."

Test results were not immediately available. Team officials are hopeful that Gallinari can avoid surgery, but they cannot rule it out.
Now given that Gallinari would be wearing warm-ups for most of the game, the ability to put pants on is pretty vital. Wilson Chandler, Quentin Richardson and David Lee benefit the most from this news. I'd like to include Jared Jeffries here, but he's Jared Jeffries.
And here is where I remind Knicks fans that Eric Gordon, D.J. Augustin, and Jerryd Bayless were all available with the sixth overall selection.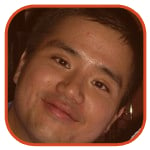 Posted by Alvin Lai Categories: Atlantic Division, Boston Celtics, New Jersey Nets, New York Knicks, Philadelphia 76ers, Toronto Raptors, Central Division, Chicago Bulls, Cleveland Cavaliers, Detroit Pistons, Indiana Pacers, Milwaukee Bucks, Editorial, H2H, Injuries, Northwest Division, Denver Nuggets, Minnesota Timberwolves, Portland Trailblazers, Seattle Supersonics, Utah Jazz, Pacific Division, Golden State Warriors, Los Angeles Clippers, Los Angeles Lakers, Phoenix Suns, Sacramento Kings, Rookies, Roto, Site Features, Sleepers, Southeast Division, Atlanta Hawks, Charlotte Bobcats, Miami Heat, Orlando Magic, Washington Wizards, Southwest Division, Dallas Mavericks, Houston Rockets, Memphis Grizzlies, New Orleans Hornets, San Antonio Spurs, Talent, Trades, Waiver Pick Ups,
Dropping Dimes is trying out a new feature. Fantasy 30 intends to rank all of the NBA teams in terms of fantasy power. A list like this tends to lead to a lot of disagreement and discussion, but the hope is that these rankings will be fluid and updated as the year goes on. Thanks to Ron Chow for the assist. In addition to publishing updates on the Fantasy 30, once in a while we hope to produce sister articles that focus on a specific team and its roster.
#1: Los Angeles Lakers: Kobe Bryant ranks as a top four fantasy player this year. The Lakers employ two fantasy-worthy starters for center in Pau Gasol and Andrew Bynum. Lamar Odom has played well coming off the bench. Jordan Farmar has sleeper point guard potential, and the team also employs three-point threats like Derek Fisher and Vlad Radmanovic. All of this adds up to the Lakers being top dog early in the year.
Click to continue reading Fantasy 30, Version 1

Posted by Scott Sargent Categories: Free Agency, H2H, Props, Rookies, Roto, Sleepers, Golden State Warriors,
In the fantasy basketball ring, one thing is for certain: the Golden State Warriors will score a lot of points. For this reason, we had Monta Ellis going in the second or third round of most drafts until he injured himself in that now infamous moped accident. When the accident happened, we tapped former New Jersey Net Marcus Williams as the man to flourish.
But not so fast. Williams has disappointed big time, and has been shelved by Don Nelson as "third string." So who gets the playing time? DeMarcus Neslon, that's who.
Fig Cap: What do you get when you combine Marcus Williams with Don Nelson?
Click to continue reading Sleeper Alert: DeMarcus Nelson

Posted by Scott Sargent Categories: Free Agency, H2H, Injuries, Rookies, Roto, Sleepers, Talent, Washington Wizards,
The first preseason game for the Washington Wizards did not go as planned. Not only is Gilbert Arenas slated to miss some crucial time, but injuries to forward Antawn Jamison and center Brendan Haywood added a little salt in the wound. News today says that Jamison only has a bruised knee and should be good to go. Haywood, however, is looking to miss the next four-to-six months with wrist surgery.
"He's really big for us back there in terms of communicating to the other guys about what is going on and where we need to be, so that's going to be missed," Jamison said. "We're going to have to find a way for other guys to fill that role."
Click to continue reading Jamison's Okay. Haywood, Not So Much.

Posted by Scott Sargent Categories: NBA Draft, Rookies, Talent, Miami Heat,
Those of you that have read my work in the past know that I'm not a huge fan of taking the fantasy plunge with rookies on draft day. For every Chris Paul and Dwyane Wade, we've had a Darko Milicic and Michael Olowokandi. This year, we will be faced with decisions on when to take members of this year's draft class. If you inking of giving Michael Beasley the "Kevin Durant treatment" and take him in the early middle rounds, maybe this will make you think twice:
MIAMI (AP)—Michael Beasley's first official practice with the Miami Heat ended quickly.

Beasley was struck in the chest by an inadvertent elbow during a defensive drill about 45 minutes into Miami's first summer-league workout session Wednesday, and the No. 2 overall pick in last week's NBA draft was taken to a doctor for observation.
Obviously, the team may just be a little touchy with their prized possession from a few Thursday's ago. But if the kid can't take an elbow during drills, what is he going to do when Brendan Haywood comes to town?
Beasley catches elbow, leaves 1st Heat practice [AP]

Posted by Scott Sargent Categories: NBA Draft, NCAA, Rookies, Talent,
The NBA Draft came and went quicker than a Vegas night's sleep. All of the mocks that preceded, and all of the commentary that followed seemed to roll right along with what most of us felt prior to the "big day": No one has any idea what is going to happen.
Yes, the Rose-Beasley combo was at the top of many lists. But who in the world thought that a top guard would fall to Indiana, and then they would trade him away? Who thought that Darrell Arthur would fall into Brady Quinn territory? Who knew that the Lopez brothers both sounded like they took turns playing South Park's Ned?
While we were blindsided by several different events of the evening, the clay has been shaped for what will likely be yet another interesting season. And the best part? The roster moves are far from done.
Click to continue reading The NBA Draft: What I Learned
© Gear Live Media, LLC. 2007 – User-posted content, unless source is quoted, is licensed under a Creative Commons Public Domain License. Gear Live graphics, logos, designs, page headers, button icons, videos, articles, blogs, forums, scripts and other service names are the trademarks of Gear Live Inc.