Friday November 7, 2008 7:30 pm
Fantasy 30, Version 1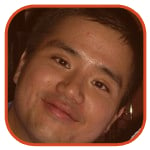 Tweet
Posted by Alvin Lai Categories: Atlantic Division, Boston Celtics, New Jersey Nets, New York Knicks, Philadelphia 76ers, Toronto Raptors, Central Division, Chicago Bulls, Cleveland Cavaliers, Detroit Pistons, Indiana Pacers, Milwaukee Bucks, Editorial, H2H, Injuries, Northwest Division, Denver Nuggets, Minnesota Timberwolves, Portland Trailblazers, Seattle Supersonics, Utah Jazz, Pacific Division, Golden State Warriors, Los Angeles Clippers, Los Angeles Lakers, Phoenix Suns, Sacramento Kings, Rookies, Roto, Site Features, Sleepers, Southeast Division, Atlanta Hawks, Charlotte Bobcats, Miami Heat, Orlando Magic, Washington Wizards, Southwest Division, Dallas Mavericks, Houston Rockets, Memphis Grizzlies, New Orleans Hornets, San Antonio Spurs, Talent, Trades, Waiver Pick Ups,
Dropping Dimes is trying out a new feature. Fantasy 30 intends to rank all of the NBA teams in terms of fantasy power. A list like this tends to lead to a lot of disagreement and discussion, but the hope is that these rankings will be fluid and updated as the year goes on. Thanks to Ron Chow for the assist. In addition to publishing updates on the Fantasy 30, once in a while we hope to produce sister articles that focus on a specific team and its roster.
#1: Los Angeles Lakers: Kobe Bryant ranks as a top four fantasy player this year. The Lakers employ two fantasy-worthy starters for center in Pau Gasol and Andrew Bynum. Lamar Odom has played well coming off the bench. Jordan Farmar has sleeper point guard potential, and the team also employs three-point threats like Derek Fisher and Vlad Radmanovic. All of this adds up to the Lakers being top dog early in the year.
#2: New Orleans Hornets: Right at the top in league scoring to start the year, Chris Paul leads the Hornets and also led off many fantasy drafts. David West has emerged as a consistent 20-10 threat. Peja Stojakovic has not missed significant time due to injury. Tyson Chandler is a solid lower tier center option as long as he stays healthy. If Morris Peterson and James Posey could combine into one fantasy player, New Orleans would threaten to knock the Lakers off of being the best fantasy team in the league.
#3: Houston Rockets: Tracy McGrady is healthy, as is Yao Ming. Ron Artest remains a top ten threat in steals. These three factors alone make Houston a potent fantasy option. Add in Luis Scola and his ability to provide production off of a fantasy bench, as well as Shane Battier being able to provide 1-1-1 production in treys-steals-blocks when he returns from injury and that is why Houston takes the bronze medal here.
#4: Detroit Pistons: By trading Chauncey Billups for Allen Iverson, the Pistons now have a first round fantasy pick on the team who can still fill up the scoresheet in assists and steals, as well as points (obviously). Rasheed Wallace is in a contract year, and all fantasy hoopheads love the big men who can both block shots and shoot the three. Tayshaun Prince and Richard Hamilton are tried and true producers. There are also some exciting young options at forward, where Amir Johnson currently starts, but Jason Maxiell waits in the wings.
#5: Dallas Mavericks: Despite a void at center in terms of fantasy options, the Mavericks possess a core of reliable fantasy players. Everyone knows what Dirk Nowitzki, Jason Kidd, Josh Howard and Jason Terry can do. Still, if any team seems vulnerable to drop in the rankings, it seems to be the Mavs.
#6: Cleveland Cavaliers: The Cavs rank here almost entirely on the power of LeBron. Mo Williams has not lived up to his average draft position thus far. Ben Wallace seems pretty washed up. But Zydrunas Ilgauskas is solid again, and 'Bron can win weeks all by himself. A pair of three-point threats in Delonte West and Daniel Gibson also help the Cavs' cause.
#7: Boston Celtics: The Big Three are still pretty big, but the entire starting five is fantasy-employable.
#8 Phoenix Suns: Amare Stoudemire now carries this team. The Suns have a whole bunch of moneyball shooters, and Steve Nash will heat up soon.
#9: Toronto Raptors: Chris Bosh was player of the week for the East. Jose Calderon has scored while maintaining his efficiency. Jamario Moon, Anthony Parker and Andrea Bargnani were likely all drafted in your league.
#10: Orlando Magic: Dwight Howard has played big. Rashard Lewis ranks as a roto king. Many expect Hedo Turkoglu to take a step back this year, but he still represents a multi-cat threat. Jameer Nelson has played well in week 2.
#11: Atlanta Hawks: Joe Johnson has blossomed and should finish as a top 20 fantasy player this season. Josh Smith left tonight's game against the Raptors with an ankle injury; when on the court, his hustle stat production is unmatched. Mike Bibby, Al Horford and Marvin Williams all have fantasy value.
#12: Philadelphia 76ers: The Sixers are off to a bit of a slow start. Thaddeus Young has been arguably the best fantasy player to date. This team will climb up the rankings when Elton Brand and Andre Iguodala pick up their games.
#13: Miami Heat: Hip, hip, hooray for Dwyane Wade and his improved health! Michael Beasley has already logged some nice stat-lines. The Matrix still needs to step up. And in case you missed it, Mario Chalmers had nine steals in a game earlier this week.
#14: Utah Jazz: When Deron Williams comes back, the Jazz will zoom up this list. Carlos Boozer is playing for a new contract. Mehmet Okur, Ronnie Brewer and Paul Millsap all possess fantasy value.
#15: Denver Nuggets: Carmelo Anthony might lead the league in scoring, now that the Nuggets have decided that the Answer is not their…uh, solution. Chauncey Billups still plays like a #1 fantasy point guard. J. R. Smith might end up as sleeper of the year.
#16: Indiana Pacers: Mike Dunleavy remains out indefinitely, which has given Danny Granger room to OPERATE.
#17: Chicago Bulls: A deep team, but the fantasy pie only has so many slices. There has been a lot to like regarding Derrick Rose's game.
#18: Portland Trail Blazers: The Greg Oden injury hurts the Blazers and their ranking. However, Brandon Roy and Rudy Fernandez have been carrying the flag.
#19: Golden State Warriors: Corey Maggette is hurt. Al Harrington seems to be headed out of town. Stephen Jackson has been posting his numbers, and Brandan Wright could emerge as a sleeper. Plus, eventually Monta Ellis will suit up again, so there are a few things on the positive side of the ledger.
#20: Milwaukee Bucks: Michael Redd is a bit iffy due to injury, but Richard Jefferson has scored in bunches. Scott Skiles seems to be putting his stamp on the team, which has led to players like Andrew Bogut getting benched.
#21: New York Knicks: Wilson Chandler cracks the starting lineup tonight. Jamal Crawford has been up and down. And Stephon Marbury is still benched. But David Lee is well-loved in fantasy circles, and the team still has guys like Chris Duhon and Zach Randolph who would have been drafted in bigger leagues.
#22: Los Angeles Clippers: Do you own Baron Davis or Marcus Camby? Buy lots of aspirin. Both are in the lineup for now. Reports online declare Chris Kaman looking tired.
#23: Charlotte Bobcats: Let us see if the Gerald Wallace trade rumors turn out to be true. Jason Richardson and Emeka Okafor would be the most fantasy notable players if Crash is given a ticket out of town.
#24: Sacramento Kings: Brad Miller returns to the lineup tonight. Kevin Martin nurses an injury, but has the potential to be a top five scorer in the league. John Salmons, Beno Udrih and Francisco Garcia (when he returns from injury) are useful players. Spencer Hawks has been a nice player for anyone who bothered to take a flier on him.
#25: San Antonio Spurs: Tim Duncan still brings his reliable game to the table. Tony Parker can score but does not regular shoot threes, nor is he a good free-throw shooter. Manu Ginobili is out, so who else is there?
#26: Memphis Grizzlies: Rudy Gay is the only reliable option, though the Grizz have some big guys that you need to keep an eye on. O.J. Mayo has also showed a lot of promise.
#27: Oklahoma City Thunder: Kevin Durant might eventually be a fantasy first-rounder. Right now, there is just not a lot of fantasy value on this team.
#28: Minnesota Timberwolves: The starting lineup is being overhauled. Hang your hat on Al Jefferson. That's it. Randy Foye and Mike Miller should get better.
#29: Washington Wizards: Gilbert Arenas and his injury issues continue to provide a dark cloud over the Wizards. I heard an eerie comparison for the plight of Agent Zero the other day…Anfernee Hardaway.
#30: New Jersey Nets: Until Devin Harris picks up his game, the Nets are good bets to be the cellar dwellars in fantasyland.
© Gear Live Media, LLC. 2007 – User-posted content, unless source is quoted, is licensed under a Creative Commons Public Domain License. Gear Live graphics, logos, designs, page headers, button icons, videos, articles, blogs, forums, scripts and other service names are the trademarks of Gear Live Inc.