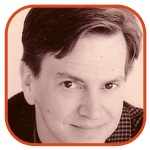 Posted by Tom Mason Categories: Editorials, Movies, Reviews, Marvel Comics,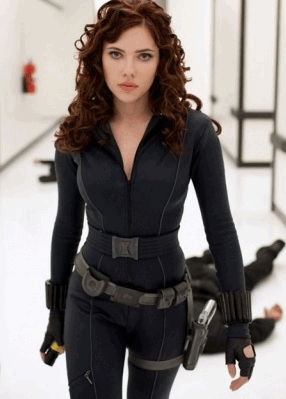 Another sad week as noted comic book artist Ernie Chan passes away. As always, Mark Evanier has the best obituary, if ever an obit can be categorized that way.
Amanda Marcotte takes a look at The Avengers movie, specifically the male reviewers and their reactions to The Black Widow.
Another good catch by Daniel Best at 20th Century Danny Boy: a tale of stolen artwork involving Joe Simon and the FBI.
Comedy writer Paul Laikin (he wrote for MAD Magazine and was editor of Marvel's Crazy) has passed away.
And speaking of MAD Magazine, I've never met anyone who didn't like Don Martin's work. Here's a nice piece in honor of his birthday.
Click to continue reading Weekend Reading: Avengers, Joe Simon, And Don Martin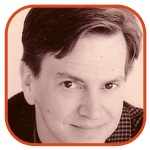 Posted by Tom Mason Categories: Interviews, Reviews,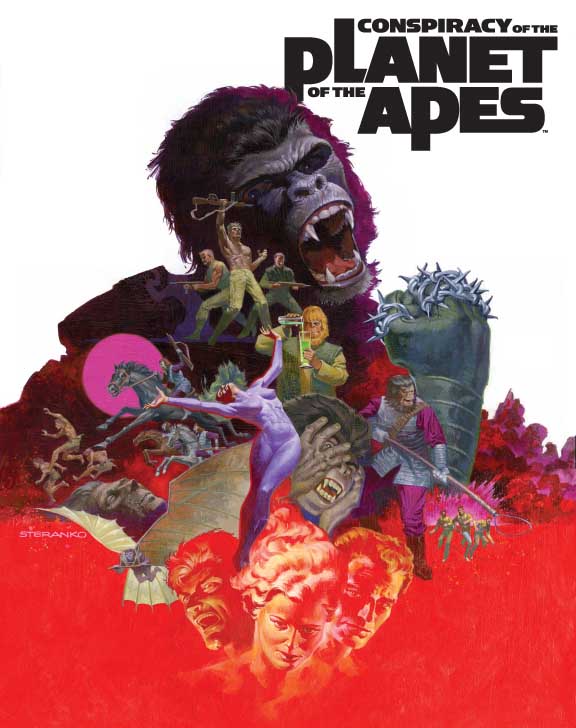 Okay, how many of you went to BEA this past week? Yeah, that's what I thought. Since you didn't make it, you might appreciate Torsten's overview at Comics Beat.
Now, here's some more nifty stuff:
Toth: Randy Reynaldo reviews Alex Toth, Genius Isolated. Need more be said?
Apes: My pal Rich Handley, no stranger to Planet of the Apes, reviews the first issue of BOOM!'s new Apes series, and likes it.
Apes II: Did you know there's also a new Planet Of The Apes novel out? That's right, novel! Scoop has the scoop.
Blackbeard: A terrific piece on comics historian Bill Blackbeard's efforts to preserve comic strips, in case you were wondering why he's such an important figure.
Click to continue reading Weekend Reading: Toth, Apes, Jesus and Lichty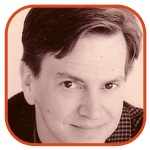 Posted by Tom Mason Categories: Conventions, Editorials, Interviews, Reviews, DC Comics, Independent, Marvel Comics,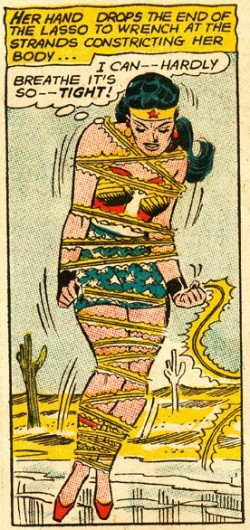 Doesn't everyone who's not there wish they were at the New York Comic Con this weekend? Or is it just me?
Big announcements all across the board. Marvel and DC are cutting prices which won't boost sales enough for the Big Two to make the same amount of money. But it's good news for non-Big Two publishers who can try to tap into the money customers are saving and steer it their way. I'm looking at you Boom!, Dynamite, Moonstone and IDW.
DC's also cutting the story count down to 20 pages. Since there aren't that many paid ads anymore, anyone want to wager on when the $2.99 printed comics go from 32 pages down to 24 to further reduce costs?
And in the wake of his supervisor stepping down, Bob Wayne's been given a promotion and stays in New York. Well played.
At Project Child Murdering Robot, Ricky Sprague has some thoughts about the new Wonder Woman TV series in development by David E. Kelley (Ally McBeal; Boston Legal). His advice: "Please don't shy away from her glorious bondage past."
Toasting Toth: Who doesn't love Alex Toth? John Kricfalusi posts panels from a really nice story and breaks down his love for it.
Toth II: Daniel Best at 20th Century Danny Boy has some great information of Alex Toth and the artist's time in Australia. Bonus: lots of Toth artwork.
Click to continue reading Weekend Reading: Wonder Woman, Alex Toth, NYCC and Star Wars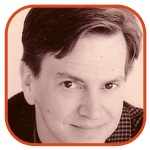 Posted by Tom Mason Categories: Editorials, Interviews, Movies, Reviews, Television,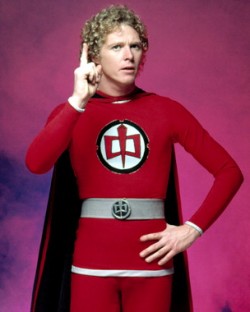 Sad news in the world of television and novels. Stephen J. Cannell, one of Hollywood's legendary writers has passed away. The list of shows he worked on and created is legendary. Comic fans might know him best from The Greatest American Hero. He mentored a number of famous writer-producers, much like Roy Huggins had mentored him. When he got tired of television, he reinvented himself as a novelist – the ones I've read are quite fun – and actor (he had a somewhat recurring role on Castle). Jaime Weinman has a nice appreciation of one of my favorite writers.
The Flintstones: Now that they've turned 50 years old – yikes! – the classic Hanna-Barbera cartoon show has attracted a lot of media attention this week. Jerry Beck at Cartoon Brew noticed the coverage…particularly how stupid the Christian Science Monitor was about it.
Appy: It's not too late to check in with the Appy Entertainment blog and see what I and two friends have to say about the digital age of comics.
Click to continue reading Weekend Reading: Stephen J. Cannell, Shel Silverstein And The Flintstones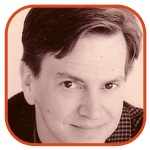 Posted by Tom Mason Categories: Editorials, Reviews,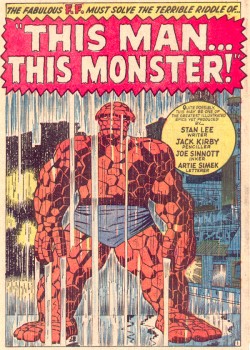 My favorite Jack Kirby inker was Joltin' Joe Sinnott. The work they did together is still stunning 40+ years later. Joe's heading into hip replacement surgery today, and if you'd like to send him a get well note, Mark Evanier has all the details.
Sinister House: Bookgasm's Rod Lott sat down with the 500-page Showcase Presents: Secrets of the Sinister House. His verdict: "You'll be hard-pressed to find a story that isn't a blast to read."
Twelve-Way With Cheese: Rod Lott (him again) cracks open a copy of Twelve-Way With Cheese #1, an independent 112-page anthology trade paperback out of Cincinnati. Says Rod, "The end result is something akin to MAD or National Lampoon in their respective heyday." I would love to see more cartoonists from various regions get-together and self-publish.
Comic Books: John Anderson interviews Top Shelf's Brett Warnock at John Scalzi's Whatever.
Click to continue reading Weekend Reading: Joe Sinnott, Sinister House and Jonah Hex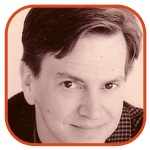 Posted by Tom Mason Categories: Editorials, Independent, Marvel Comics,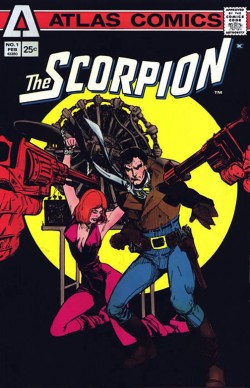 Lots of great stuff all over the internet this week, including a nice piece on Martin Goodman's Atlas/Seaboard comics of the mid-1970s, a lost cartoon by Gene Deitch and a little piece of Jonny Quest/James Bond trivia. Let's click:
Atlas/Seaboard: If you remember Howard Chaykin's The Scorpion, Larry Hama's Wulf The Barbarian or Steve Ditko's Tarantula, then you're old. And that means you remember the Atlas/Seaboard comics that Martin Goodman published after Cadence bought him out from Marvel back in the 1970s. What you may not know is that their comics were also published in Australia. Oh Danny Boy has a detailed and well-illustrated account of their adventure down under.
Gene Deitch: Over at Cartoon Brew, Jerry Beck posts a note from acclaimed animation director Gene Deitch about his first (and lost) animated cartoon. It starred Howdy Doody, and the cartoon so enraged Buffalo Bob Smith that he had it destroyed.
John Kricfalusi: Over at John K Stuff, the animator has a hilarious post about amateur artwork and some ideas about how not-yet-professionals can still find outlets for their art.
Tom Richmond: The great MAD Magazine artist and caricaturist recently remodeled his studio and put up before and after pictures. We should all work in such a great environment. Warning: safe-for-work shelf porn ahead.
Click to continue reading Weekend Reading: Atlas/Seaboard, Gene Deitch and Jonny Quest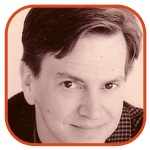 Posted by Tom Mason Categories: Editorials, DC Comics, Marvel Comics,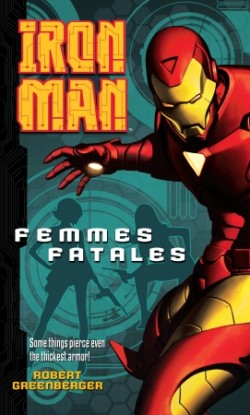 Lots of good stuff going on as we slide into the weekend. We've got Iron Man, Archie Comics, Douglas Adams' Monty Python connection, Chip and Dale and tons more.
Let's start with my pal Bob Greenberger, the noted comic book writer, novelist, tie-in writer, and a guy who actually knows how to make a physical comic book/graphic novel (all that production/printing/binding/press run/distribution stuff). He has a new book out. Iron Man: Femme Fatales has just been published by Del Rey and it should keep fans happy post-Iron Man I movie and pre-Iron Man II movie. Bob happily blogs about it at his website where he reposts this nice review. I haven't read the book yet, but I snapped up a copy off the rack at Wal-Mart to feed a little royalty money Bob's way. I also reshelved the remaining copies to give Bob a better display. That's how I roll, people.
Harry Lucey: The animator John Kricfalusi has a nice gallery of great Lucey covers from assorted Archie titles at his blog. The covers are absolutely stunning in their simplicity. There's a "Get Off My Lawn!" part of my brain that wishes the books still looked like this.
Geek Chic Daily: Nikki Finke has a few details about the Hollywood playas lining up behind Gareb Shamus' new online presence.
George Tuska: Marvel and DC artist George Tuska, so prominent in the comics of the 1960s, 1970s and 1980s has passed away at 93. Mark Evanier has a nice look at Tuska's career. Here's a real nice original art page by Tuska—no superheroes, just guns, gangsters, street scenes and a hot girl in a bikini. He was from the generation of comic artists who all knew how to draw people, horses, cars, the folds of clothing, and characters in hats who could still make a guy in an iron suit seem believable.
Click to continue reading Weekend Reading: Iron Man, Geek Chic, Chip and Dale and I Love Lucey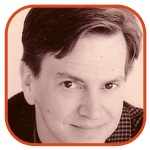 Posted by Tom Mason Categories: Editorials,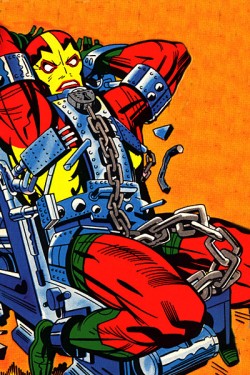 It's back again, internets – the Weekend Read is here with a quick browse as the digital landscape turns up a few fun things to occupy your time when you could be out with your friends or drunk - texting your exes.
JACK KIRBY I: In honor of Jack Kirby's 92nd birthday, Tom Spurgeon at The Comics Reporter has a breathtaking array of Kirby images on display. Words can't even do it justice, so Tom doesn't try. It's just fantastic pictures and reminds us all how great Kirby really was.
JACK KIRBY II: If you do want some words to go with the pictures, Mark Evanier has quite a few of the nicer ones.
Click to continue reading Weekend Reading: Jack Kirby, Wally Wood, and James Cameron's Avatar!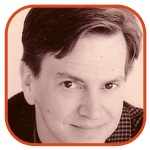 Posted by Tom Mason Categories: Editorials,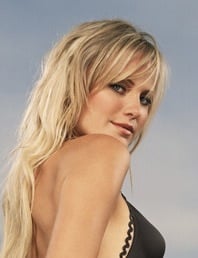 How can it be anything other than a great week when the internets are packed with Malin Akerman swimsuit pictures, an appreciation of classic Superman artist Wayne Boring, a look at best and worst futuristic cop cars, British comics legend Leo Baxendale talking about himself and Bash Street, and Shaolin Robots? Well, it just doesn't get any better. Read and click your weekend away!
WATCHMEN'S MALIN AKERMAN: The boys (and girls) over at Short List know exactly what fanboys want. They've put up a five-click gallery of Malin Akerman (you might know her as Silk Spectre from Watchmen) in the latest swimwear. She looks like she eats right, gets her precious eight hours of sleep, and exercises. It's the next best thing to Watchmen 2.
Click to continue reading WEEKEND READING: WATCHMEN'S MALIN AKERMAN, WAYNE BORING, WOLVERINE, and MEGAN FOX
© Gear Live Media, LLC. 2007 – User-posted content, unless source is quoted, is licensed under a Creative Commons Public Domain License. Gear Live graphics, logos, designs, page headers, button icons, videos, articles, blogs, forums, scripts and other service names are the trademarks of Gear Live Inc.