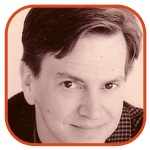 Posted by Tom Mason Categories: Collecting, Editorials, DC Comics, Marvel Comics,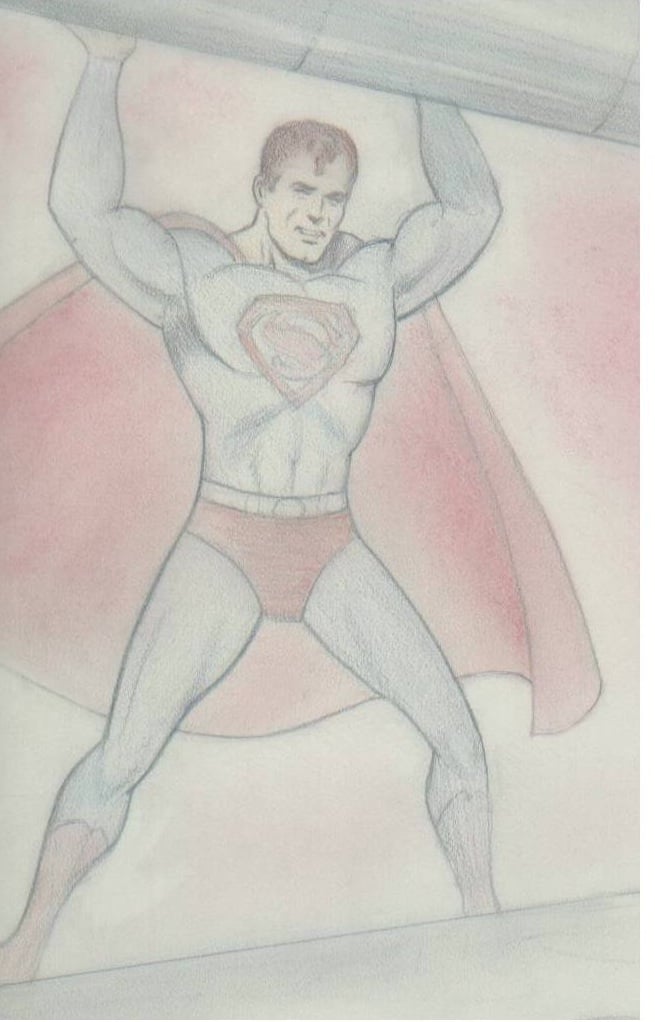 If you've ever dreamed about owning an original piece of Superman artwork by co-creator and artist Joe Shuster, now's your chance.
Longtime original art dealer Larry Shell is offering a rare piece of American comics history this week in a fast-paced auction.
It's a full color Joe Shuster recreation to the cover of Action Comics #16 (the original issue went on sale in 1938). According to Shell, this recreation was drawn in 1983 and "is one of only a very few cover recreations that Shuster did and is 100% his work." It was originally owned by Wendy and Richard Pini (Elfquest).
The original measures a large 15" x 20" in size and is rendered in lead and colored pencils, which gives the image the soft quality of pastels.
You can see a photo of Joe Shuster with the original piece here.
Click to continue reading Joe Shuster Superman Original Art Auction!
Read More

| Joe Shuster Auction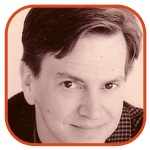 Posted by Tom Mason Categories: Collecting, Editorials, Reviews, DC Comics,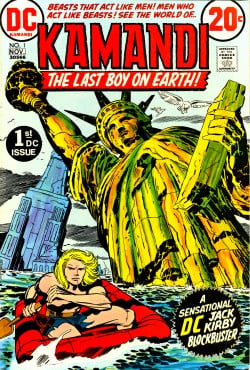 What do you do if you can't get the comic book license to Planet Of The Apes?
If you're DC publisher Carmine Infantino and the time is the early 1970s, you simply encourage someone to follow an old comic book tradition: create the homage.
Except that Infantino made that request of Jack Kirby and he took – to his credit – only the very basics of that idea (which was a staple of post-apocalyptic sci-fi for decades) and ran wild with it. According to Wikipedia, Kirby took the germ of Infantino's request, mixed it with a couple of pre-POTA projects of his from earlier and the result was Kamandi, The Last Boy On Earth.
It debuted in 1972 as part of Kirby's "2nd phase" at DC, after they cancelled all his debut books from the Fourth World series – New Gods, Forever People and Mister Miracle – and turned Jimmy Olsen back into a red-headed d-bag.
Click to continue reading Kamandi The Last Boy On Earth Omnibus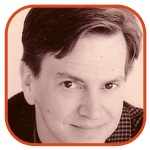 Posted by Tom Mason Categories: Collecting, Conventions, Editorials, Movies, Television, DC Comics, Image Comics,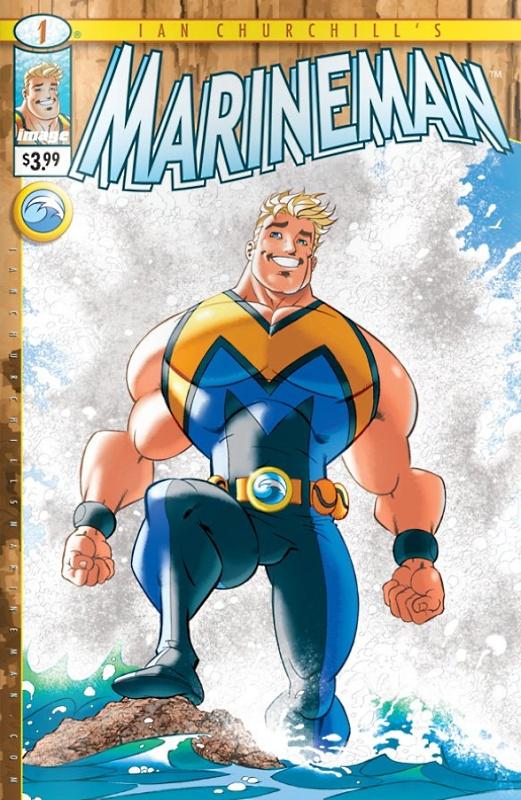 So I'm back from the latest Comic Con extravaganza in San Diego. Unlike other folks that gather up news and special announcements, I gather up a few odds and ends.
Here's my Comic Con report for 2011 (Spoiler Alert: names will be dropped):
Planet of the Apes – When Boom!'s marketing director Chip Mosher asks, I answer! I was on the Boom! Planet of the Apes panel as a guest and had a great time with the engaged crowd. Editor Ian Brill, writer Daryl Gregory and myself talked about the movies, the comics, the creators and time travel. Life is rarely that good.
Aaron Lopresti – Dinner with the artist on the upcoming Justice League International series from DC. We spent it art-spotting with licensed merchandise. Pal Dave Olbrich bought along a 1970s-era Master of Kung Fu drinking glass and it was decided that it was a Gil Kane figure with a face reworked by Romita, Sr.
Marineman – I had a great chat with Ian Churchill, creator of Marineman, the Image Comics title that's also an Eisner-winner. I plopped down $15 for the collected 6 issues. I'm halfway through and it's money well-spent.
Portfolio Review – Dropped in on Space Goat's Dave Olbrich (him again) as he flipped through portfolios offering advance and gentle criticism. Lots of talented folks this year.
Click to continue reading Comic Con International 2011: My Con Report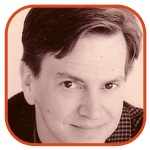 Posted by Tom Mason Categories: Collecting, Editorials, Reviews, DC Comics, Independent,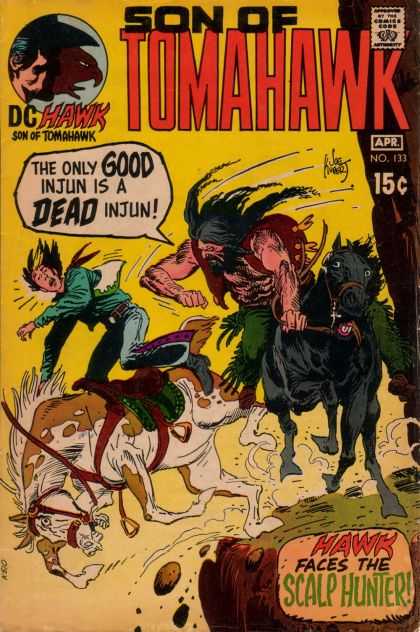 I hope you enjoyed your free comics on Free Comic Book Day!
I don't know how successful the event is at growing the industry, but I do like getting a lot of free comics to sample - it's like opening up a birthday present and finding Christmas inside.
Let's see what else is free:
Comics: Lance Mannion visits the local comic book shop, on the streets of New York City.
Cowboys: At Western Fictioneers, Troy Smith lays out his favorite Western comic books of all time. Bonus: Son of Tomahawk!
Mickey: Mark Evanier got himself an advance copy of Walt Disney's Mickey Mouse: "Race to Death Valley" (Vol. 1) by Floyd Gottfredson, published by Fantagraphics Books. And there was much rejoicing.
West: I love this poster by Thomas Perkins.
Bongo: Over at Bongo's blog, Comic Book Guy runs down a list of comic book places where he'd like to live.
Click to continue reading Weekend Reading: Gottfredson, Satan, Starlin and Comic Book Guy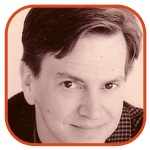 Posted by Tom Mason Categories: Collecting, Editorials, TokyoPop,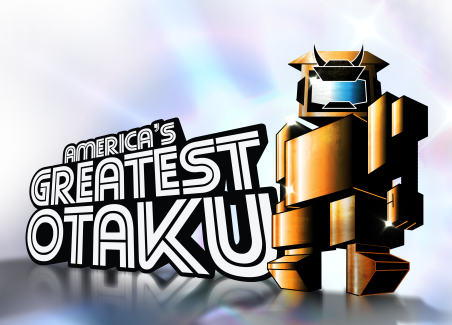 Do you love the reality shows like Survivor or The Amazing Race or The Real Housewives of Somewhere You Never Want To Visit?

Maybe you've heard about this already, but Tokyopop is preparing an online reality show of their own. According to this job listing at their website, they're finalizing the look of the show and I hope it's coming soon.

The name of the series America's Greatest Otaku. For those of you unaware, "Otaku" is a Japanese term used to describe people with obsessive interests.
Click to continue reading Tokyopop: America's Greatest Otaku
Read More

| America's Greatest Otaku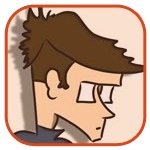 Posted by Kris Madden Categories: Collecting, Reviews,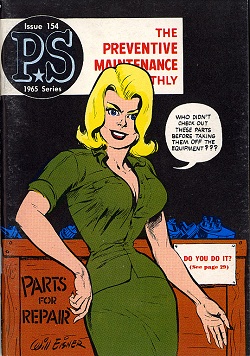 You're probably familiar with Will Eisner's work on The Spirit, and maybe you've read The Contract With God trilogy, but are you familiar with his WWII panels for "Joe's Dope Sheet"? Courtesy of Virginia Commonwealth University, 254 complete issues of Eisner's work for PS magazine are available for viewing here.
Eisner created "Joe's Dope Sheet" for the US Army to illustrate consequences for soldiers who didn't keep their gear up to code. Every issue is filled with classic Eisner's technically-taut cartoon/comic illustrations.
It also hosts hundreds of old-school DIY instructionals on army gear maintenance. Even today, PS Magazine is a great read, and must-link for all Will Eisner fans. Here's a classic example from 1954's issue #20 of PS Magazine:
Click to continue reading Free Comics!: Will Eisner's Complete Run of PS Magazine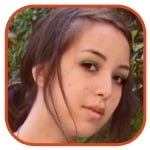 Posted by Robin Paulson Categories: Collecting, Reviews, Image Comics,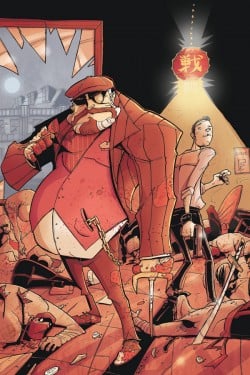 Considering Image's Chew #1 sold out in two days, it should have been no surprise to fans that its succeeding issue would sell out just as quickly. Turns out Chew #2 has sold out before it hits stores this Wednesday!
Instead of scratching your head and trying to figure out just how exactly this series became so popular, you ought to call up your comic book store and make sure they reserve a few copies of it for you (the first issue has sold up to $50 on eBay)!
You don't have to fret so much if you haven't read Chew #1, considering the second printing is set to release this Wednesday as well—just make sure you get a few copies of those, too.
If you really can't wait four days, you can check out this review of Chew #1.
Read More

| Bleeding Cool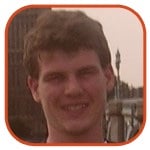 Posted by Todd Matthy Categories: Collecting, Editorials, Reviews, DC Comics, Marvel Comics,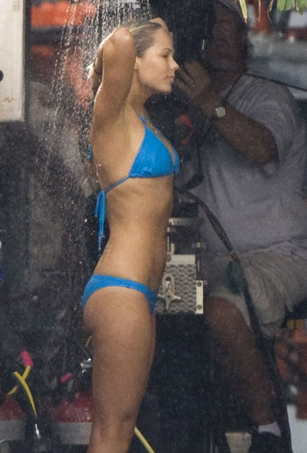 Figure Caption: You gotta love Supergirl!
It's that time of year again when we look back at the year and see what lived up to our expectations and what fell flat on its face. So without further ado…here is MY Best of 2008.
Book of the Year: Captain America
When my friends ask me what the best comic out there is, this is my answer. Every month, Brubaker mixes social commentary, superhero history, and pulse pounding action into a symphony of awesomeness. As icing on the cake there is always a new twist or a new piece of character development that makes aspiring writers (like myself) bang their heads on a table wishing they thought of it. Damn you, Ed. Steve Epting's artwork continues to be realistic and energetic with fun homages to great artists like Steranko.
Worst Book: Countdown to Final Crisis
Wasted time. Countdown to Final Crisis was an over-hyped highlight reel of the DC Universe that promised to set the stage for Final Crisis. Not only did it not set the stage for Final Crisis, it didn't do much of anything except steal minutes from my life I'll never get back. That and about $156 from my wallet.
Click to continue reading The World According to Todd: Best of 2008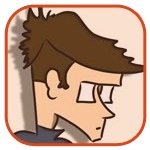 Posted by Kris Madden Categories: Collecting, Editorials, Reviews, DC Comics, Marvel Comics,
If you're a "Punisher" fan, then you've already picked this one up, sped through the pages, and like me are already waiting for issue #2. However, if you haven't picked up a "Punisher" comic before, this arc is already shaping up into something great, and with Garth Ennis and Steven Dillon attached, you really can't go wrong. Also, don't judge the character by his recent translations into film; while this comics bears the same name of the recent film about the "Punisher," it is not based on the film.
My personal experience with "Punisher" comics is that they're bred of hit and miss. In some versions, he is more hero than villain and in others he's just a villain. Many have contributed to my wrapping paper collection. The Punisher's anti-hero status has long been forged in the high mortality rates of his enemies. As with all great anti-heroes, a good Punisher comic always brings a good debate of what separates the heroes from the villains, much like Alan Moore's main character in "V for Vendetta" or Charles Bronson in "Death Wish". So if you've never picked up a Punisher comic, this would be a great place to start. Enjoy.
Click to continue reading My Wednesday Reading List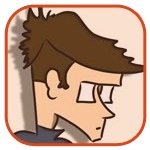 Posted by Kris Madden Categories: Collecting, Editorials, Reviews, Dark Horse Comics, DC Comics, Image Comics, Marvel Comics, Wizard Entertainment,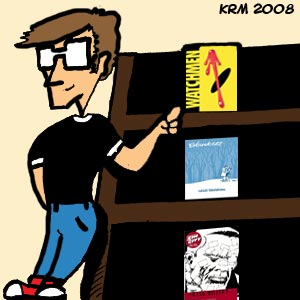 1. Pickup A Graphic Novel
It can be hard to pick up a comic book for the first time. Many times you're reading about a character who has a history spanning the last fifty years, which can cause difficulty in understanding the plot line and character's motivations.
Graphic Novels are usually self-contained, meaning that in order to follow the plot and storyline, there is no prior comic book history knowledge required. All the characters, special powers, jargon, etc is all within the pages you hold in your hands.
If you like superhero stories with an edge, a great starting place is Watchmen. It was recently made into a film, so you can even get a headstart on your friends by reading the book, and surprise them with your clairvoyance.
Maybe you're not a fan of super-heroes and want something more indie-flavored. Blankets is beautiful book about teen angst and a long distance relationship in the early 90's grunge era. With quotes from songs by The Cure, it's a can't-miss.
And if you'd like something in between with superhero-like characters, an indie-edge, and a beautiful noir storyline; I'd suggest any of Frank Miller's Sin City books. While you may have seen the movie, which is a spectacular translation of the work to film, the comics will introduce you to the format and structure of graphic novels.
Whenever someone tells me they think that comics are for kids, I usually give them a graphic novel to read. Though comics began with kids in mind, it has since changed drastically to include all age groups. While these are my favorites to give to friends and family, feel free to pick out whatever you find interesting.
Click to continue reading Here's A Quick Guide To Start Reading Comics
© Gear Live Media, LLC. 2007 – User-posted content, unless source is quoted, is licensed under a Creative Commons Public Domain License. Gear Live graphics, logos, designs, page headers, button icons, videos, articles, blogs, forums, scripts and other service names are the trademarks of Gear Live Inc.