Sunday March 28, 2010 12:23 pm
R.I.P. Mike Valerio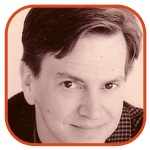 Tweet
Posted by Tom Mason Categories: Editorials,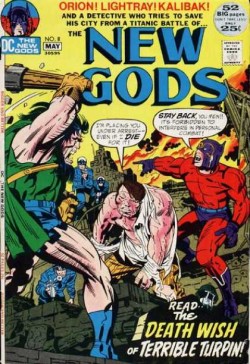 I met Mike Valerio at a pre-convention party on the upper east side of New York City. He was funny, caustic, opinionated. He made me laugh right away and we became instant friends, bonding through sarcasm. Over the course of the long con weekend, we bumped into each other regularly, scouted out the dealer's room together, and dropped in on a few panels. Towards the end of the con, at lunch, he asked me what else I'd done while I was in New York. When he found out I'd done nothing, he said, "You can't go back to your hillbilly hometown and tell them all you saw in the big city was a bunch of comic books and Jim Steranko's girlfriend." He led the way out of the con and within minutes we were atop the Empire State Building. Thus began a friendship that would span many years and several states.
We stayed friends over the years and eventually and without planning it, we both ended up in Los Angeles about a year apart. He came west for a career as a writer/producer in film and television while I turned my attention to the comic book industry before jumping into television as well. A lifelong comic book fan, he was a regular at Golden Apple on Melrose Avenue and then Earth II on Ventura Blvd.
Read More

| News From Me
When Dave Olbrich was prepping Malibu Comics, he went to Mike for pitches. Mike came up with Stealth Force, which became one of the first three comics published by the start-up company, and with a logo designed by our mutual friend Jim Chadwick. As Mike's editor, I found the artist for his book - a very talented newcomer named Patrick Olliffe. Inspired by Patrick's pencils and seeing a project of his unfold on the page, Mike dove into the writing with gusto, bringing his influences and interests to the story: spies, martial arts, covert ops, B-movies and more. The series eventually ended, but Mike was able to get it sold as a movie property to what was then Aaron Spelling's production company. It never got out of development, but it was a nice deal for Mike and his creator-owned property.
Mike had dozens of pop culture obsessions and one of them was Planet of the Apes continuity, specifically what the planet was like before any astronaut arrived. When he found out I was editing Malibu's PotA comics, he pitched me on a prequel, which tied up some loose ends that had nagged at him over the years. The result, approved by 20th Century Fox, became the one-shot Planet Of The Apes: Sins Of The Father, illustrated by Mitch Byrd. If you can find a copy, I highly recommend it, but then I have creative bias.
As life took over our lives and we each got busy with work, wives and stuff, we saw each other less, but emailed more, and got together when we could, almost always for lunch, almost always for Asian food.
His interest in movies and television never abated and he became a highly-respected and much sought-after writer-producer. He shot a ton of promotional trailers and TV spots. One week he'd work with James Garner (a huge thrill since he loved The Rockford Files and especially Nichols). The next he'd be with Nikki Cox and Kelly Ripa. And he'd always walk away with a story, some that could never see print. James Garner was great to work with, once he realized Mike was on the actor's side, and not a "suit." Charlton Heston was a gracious, well-mannered gentleman (Mike has posted that story online in the past). Kelly Ripa? An absolute sweetheart. He was a fan of actors and actresses - he was once married to one - and knew how to make them comfortable so they could do their job and give him what he wanted. He was on staff at most of the major TV networks (you can check out his Wikipedia entry for more) and was working right up until he passed. A lot of his work was in special projects - he wrote and produced the promotional trailers and commercials for series launches, mini-series, and TV events. If you watched TV in the last 20 years, you saw his handiwork.
He never lost his love of comics. Through the kind efforts of Mark Evanier, both of us got to attend a Jack Kirby surprise party at the San Diego Comic Con one year where Mike got a hug from The King himself. For a fan, there was no greater moment. One of Mike's favorite Kirby comics of all time was New Gods #8, "The Death Wish of Terrible Turpin." Tellingly, it's the story of a regular tough-guy cop who takes on a super-villain to protect the city. You can figure out which one Mike identified with.
Using found footage from existing movies, and narration he wrote, he cut together trailers for three lesser-known DC Comics properties, including a J'onn J'onzz pitch that recast the Martian Manhunter as a noir detective. He showed the trailers to the appropriate people at Warner Bros. as a way to prove that some of DC's archival properties could be turned into movies that didn't involve costumes, capes and super-powers and thus wouldn't compete with their Batman and Superman franchises. They didn't bite.
He never stopped creating his own stuff either. Dave Olbrich, Chris Ulm and I appeared as zombies in King B: A Life In The Movies, a mockumentary film that he wrote and directed with his own money to show to potential investors. Several Malibu Comics staffers did some of the design work for the film - faking photographs and newspaper headlines.
His "baby" was Carlo's Wake, a film that he co-wrote (with Rosie Taravella) and directed. I was part of the preview audience for it and got to meet guys like Charles Rocket, Christopher Meloni and Jon Polito. Sadly, the film got hung up with legal wrangling that was out of his control. Just last year, he and another writer put the finishing touches on a pilot script - a crime show, naturally - that they were just starting to shop around.
I had dinner with him a couple of months ago (Asian food again), and he still made me laugh like nobody else. He was full of plans for the future - another pilot script, and a new feature script. He had recently launched a pseudonymous entertainment blog called Cyclops Central that he was hoping to use as a repository for posts about his interests and his many showbiz tales. In typical Mike fashion, he did it under a pseudonym to make a game of it. To see if anyone could eventually guess who he was. The website is still up with a dozen or so posts so you can get a little taste of Mike's print writing.
If there was a pop culture court, he would've made an excellent lawyer. He loved movies, television (especially cop/crime shows from the 1960s and 1970s), comic books and how pop culture informed and affected the way we see the world. If that sounds too high-brow, he also liked to just watch Bruce Lee kick the crap out of people. He was as comfortable at an AFI black-tie event as he was at an old Times Square grindhouse.
In his youth, he'd pull up to a stoplight, roll down his window and call out to the person in the car next to him. He'd wave his phone out the window and yell, "It's for you!" He just wanted to see the look on that guy's face. And mission accomplished, he'd cackle like a mad scientist and head off to the next stoplight.
I don't have a real brother, but I always thought of him as my "brother from another mother (and father)."
Hell.
I miss him already.
[Artwork: cover to New Gods #8 by Jack Kirby, taken from this great site, called Cover Browser. © DC Comics, Inc.]
© Gear Live Media, LLC. 2007 – User-posted content, unless source is quoted, is licensed under a Creative Commons Public Domain License. Gear Live graphics, logos, designs, page headers, button icons, videos, articles, blogs, forums, scripts and other service names are the trademarks of Gear Live Inc.