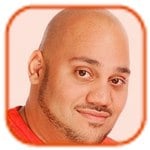 Posted by Andru Edwards Categories: Movies, Meltdowns, Features,
James Franco hopes Shia LaBeouf doesn't ruin his career in his quest to show he is an "artist."
The Spring Breakers star believes the 27-year-old actor's recent antics - which have included a silent art installation called #IAMSORRY, donning a paper bag on his head for the German premiere of Nymphomaniac and repeatedly insisting on Twitter that he is no longer famous - are part of a bid for him to "reclaim his public persona." He writes in The New York Times, "This behavior could be a sign of many things, from a nervous breakdown to mere youthful recklessness. For Mr. LaBeouf's sake I hope it is nothing serious. Indeed I hope - and, yes, I know that this idea has pretentious or just plain ridiculous overtones - that his actions are intended as a piece of performance art, one in which a young man in a very public profession tries to reclaim his public persona... I think Mr. LaBeouf's project, if it is a project, is a worthy one. I just hope that he is careful not to use up all the good will he has gained as an actor in order to show us that he is an artist."
Click to continue reading James Franco Defends Shia LaBeouf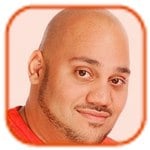 Posted by Andru Edwards Categories: Movies, Child Stars, Kind Acts, Meltdowns,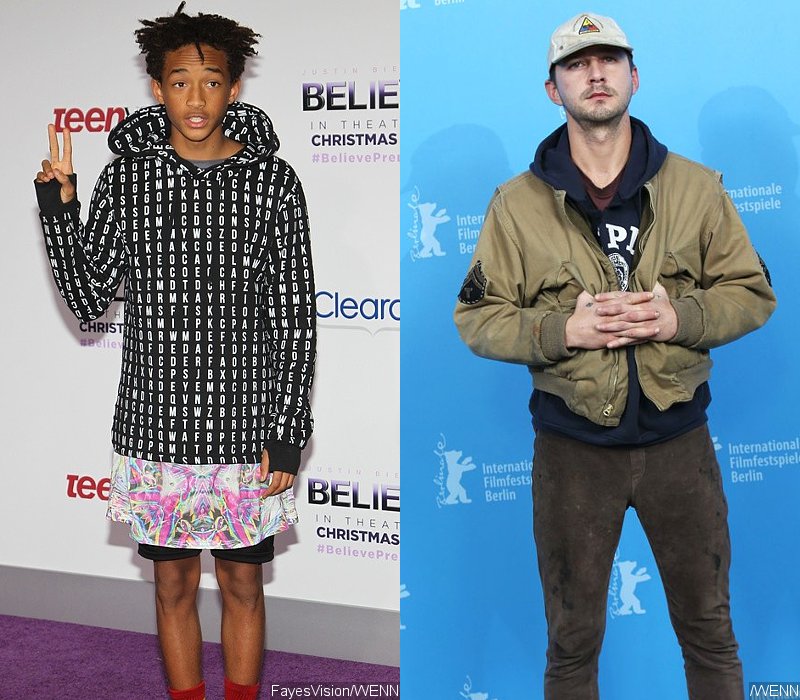 Jaden Smith has reached out to Shia LaBeouf, insisting he has a "fellow insane" friend in him.
The 15-year-old star tried to visit the 27-year-old Hollywood actor - who wore a brown paper bag over his head to the German premiere of his new film Nymphomaniac earlier this month and has repeatedly insisted he is no longer famous - at his #IAMSORRY silent art installation in Los Angeles, and though they never got to meet, Jaden wants Shia to know he is "seriously" there to give him support.
Click to continue reading Jaden Smith: I'm Here For You Shia LaBeouf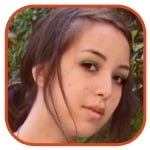 Posted by Robin Paulson Categories: Movies, Child Stars, Meltdowns, Videos,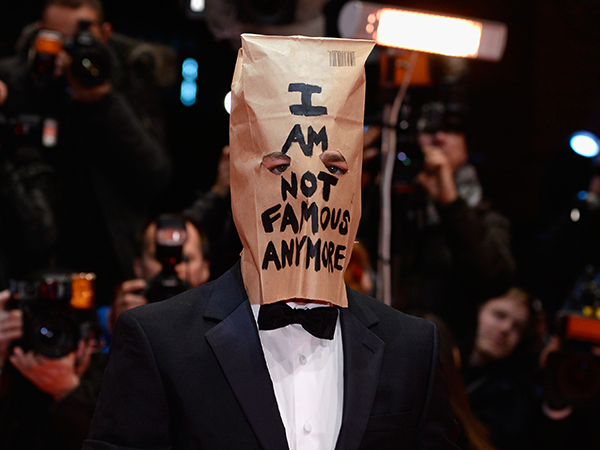 If you didn't want to wait in line for hours to see Shia LaBeouf's art installation (or if you just live nowhere near Los Angeles), now is your chance to see what everyone's been talking about - even when Shia isn't.
An interviewer at Screen Junkies went into the exhibit armed with a video camera (check out the full video after the jump!) and immediately asked Shia to take the paper bag off of his head. When the Nymphomaniac star didn't respond, the interviewer removed the bag himself and was in shock that it was the actor himself and not someone he, say, hired off of Craigslist. The 27-year-old actor remained seated and continued to stare forward with a melancholic look as the interviewer tried to get a response from him by showing him a clip of his younger self in Even Stevens; berated him about Indiana Jones and the Kingdom of the Crystal Skull; and then tried word association.
Click to continue reading VIDEO: Shia LaBeouf Stays Tight-Lipped in #IAMSORRY Exhibit
Read More

| Screen Junkies via Just Jared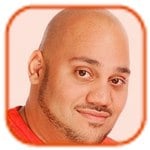 Posted by Andru Edwards Categories: Movies,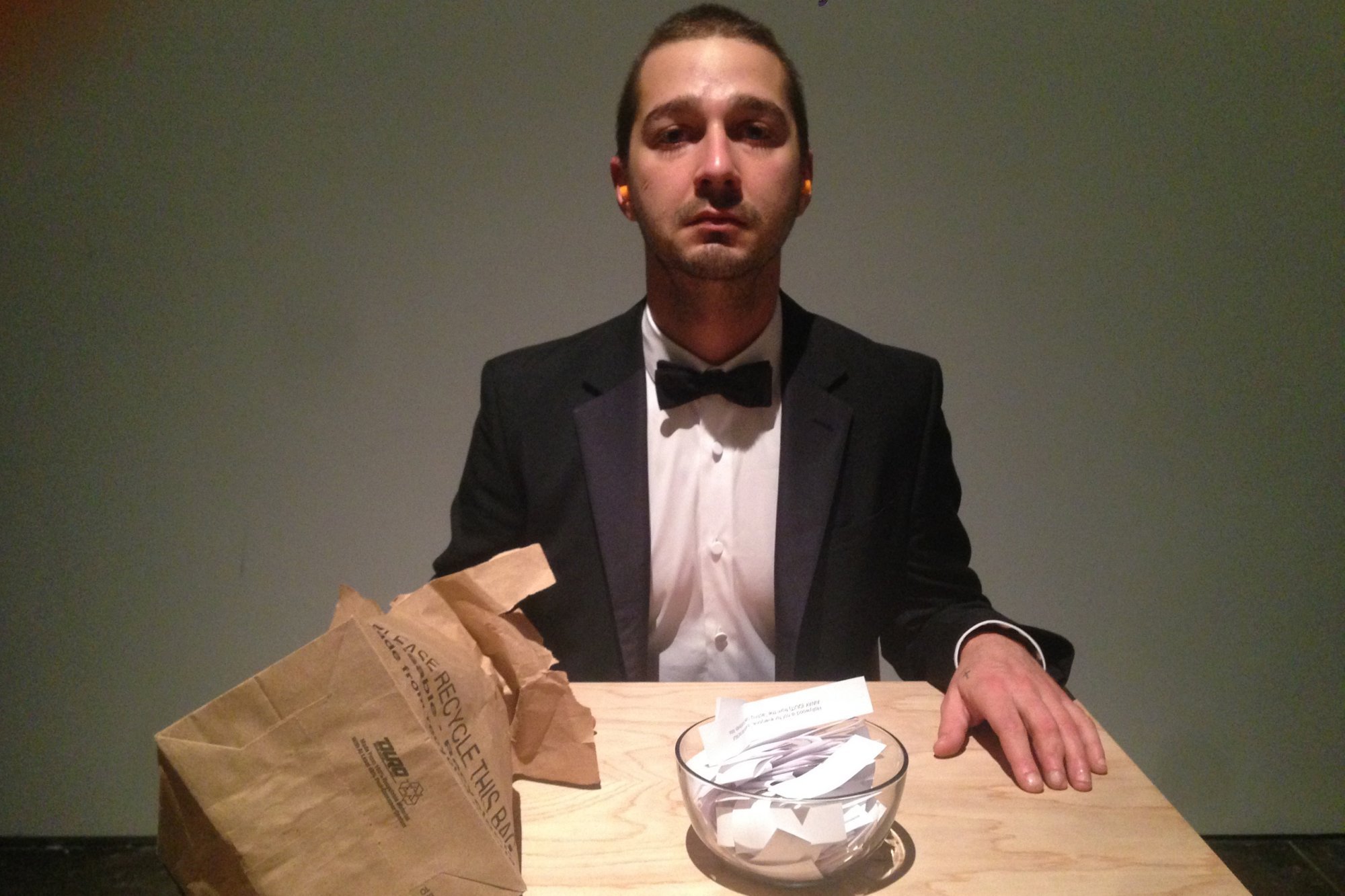 Shia LaBeouf is starring in a new silent art installation in Los Angeles.
The 27-year-old actor, who stormed out of a press conference and wore a brown paper bag, printed with the words "I Am Not Famous Anymore," over his head to the premiere of Nymphomaniac in Berlin on Sunday night, after announcing he was retiring from "all public life" last month, launched his free week-long show titled "#IAmSorry" at the Cohen Gallery on Beverly Boulevard on Tuesday.
Click to continue reading Shia LaBeouf Launches Silent Art Show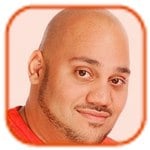 Posted by Andru Edwards Categories: Movies, Meltdowns,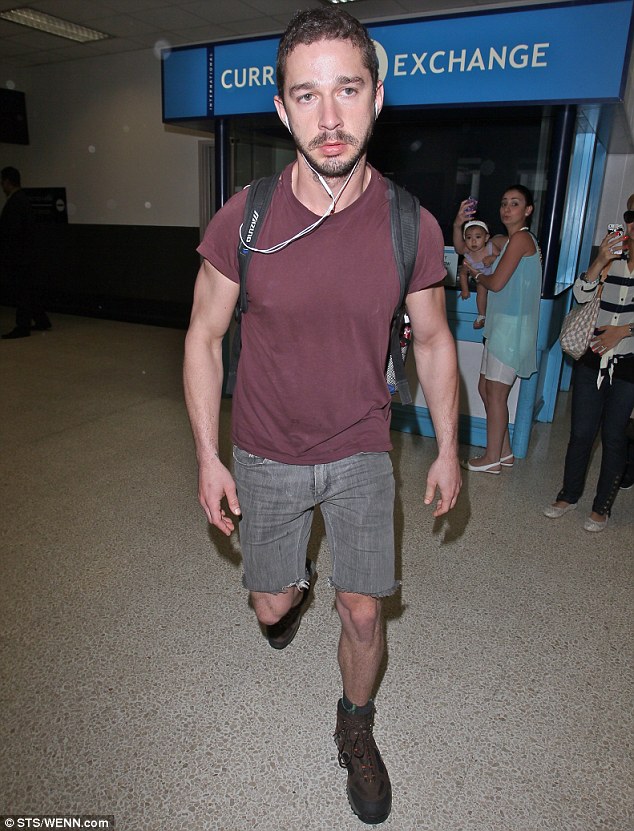 Shia LaBeouf has apologized for getting into a bar fight, insisting he is just a "normal" person.
The Nymphomaniac actor was caught on camera apparently headbutting a fellow drinker in the Hobgoblin pub in New Cross, south London, after he allegedly insulted the mother of his girlfriend Mia Goth and video footage has now emerged of him issuing a rambling apology for his actions last night.
In the video, which was posted on gossip website TMZ, he said, "I'm not trying to have any more problems, I'm just really trying to make peace. I'm a normal human being, I accept what I get into to do what I love. I'm not trying to s**t on nobody. I am a human being. I am super-normal. I'm more normal than most, but when people want to get all hostile and they s**t on my girl's mom and say things that are out of turn... I'm just trying to make peace, you know."
Click to continue reading Shia LaBeouf Apologizes Over Bar Fight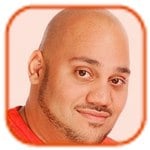 Posted by Andru Edwards Categories: Movies, Rivalries,
Jenny McCarthy has defended Jim Carrey's parenting skills.
The model and activist came to the defence of her former partner after Shia LaBeouf accused him of abandoning his daughter, Jane, from his first marriage to Melissa Womer. After Jim had made a small joke at Shia's expense during the Golden Globes on Sunday, he had responded on Twitter, "At least I don't get arrested for indecency on major LA highways! Or abandon love child's [sic]."
Shia soon backtracked, saying, "Jim Carrey states that he is deeply involved in his daughter's life - I accept that. Regret tweet on the matter. Apologies to both parents."
However, Jenny felt the Transformers star had taken things a step too far. "You can attack myself, but don't bring my children into it. And I'm sure it's the same for Jim. Jim and I have become friends now since our breakup [in 2010]. We dated for five years and I got to know his daughter, Jane, who is a lovely, lovely girl. It's completely uncalled for and wrong. Jim is a great father. He loves Jane more than anything in the world. Shia did apologize and Jim did take it, but the whole thing is, do not bring our children into it," she said on The View.
Click to continue reading Jenny McCarthy Defends Jim Carrey's Parenting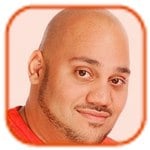 Posted by Andru Edwards Categories: Movies, Meltdowns,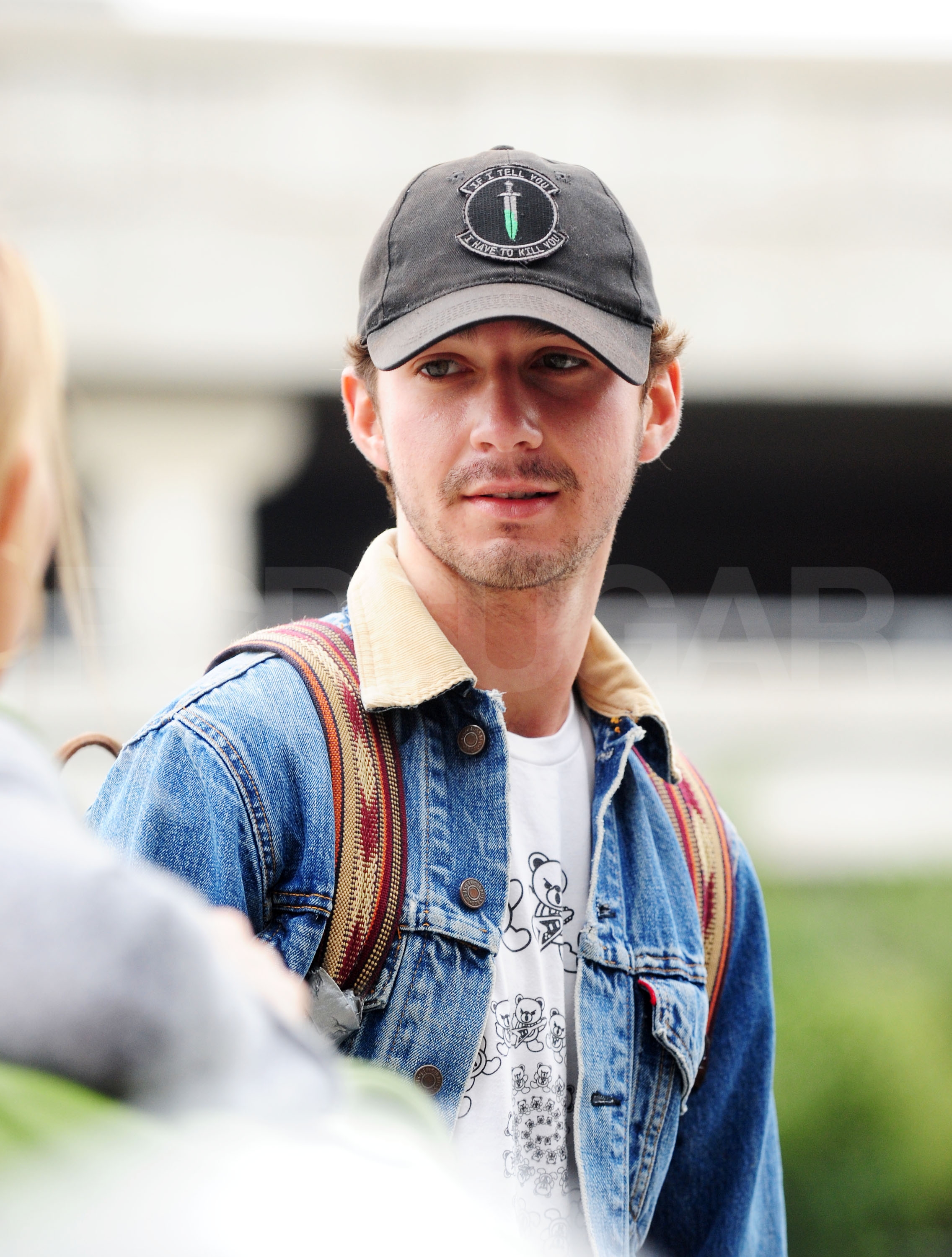 Shia LaBeouf has announced he is retiring from the public eye.
The 27-year-old actor is taking a step back from the limelight just weeks after he was forced to apologize for plagiarizing author Daniel Clowes' graphic novellas, Justin M. Damiano, for his short film HowardCantour.com.
"In light of the recent attacks against my artistic integrity, I am retiring from all public life... My love goes out to those who have supported me. #stopcreating," the Nymphomaniac star wrote on Twitter this morning.
Shia failed to clarify whether he plans to stop acting completely or simply stop doing interviews and being active on his social media platforms.
The Transformers star came under fire, including from Girls star and creator Lena Dunham, after he employed a team to write a five mile wide message in the sky above Los Angeles on New Year's Day reading, "I AM SORRY DANIEL CLOWES," in an attempt to make peace for plagiarising the comic book writer's work.
Click to continue reading Shia LaBeouf Retiring?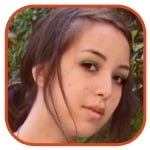 Posted by Robin Paulson Categories: Movies, Drugs, Meltdowns, Rumors,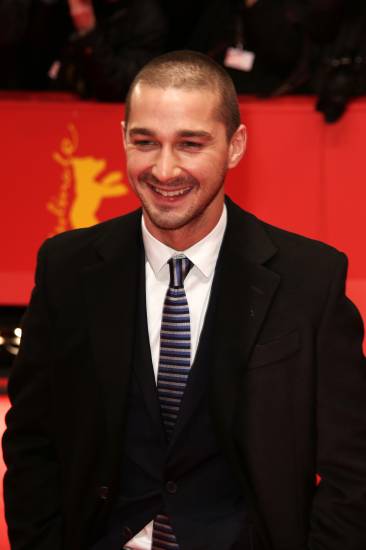 In either an elaborate, confusing way to get the world to take him more seriously as an artist or perhaps the result of a serious drug problem, Shia LaBeouf's true intentions may soon become clearer.
The Nymphomaniac star's troubles began when he debuted his short film HowardCantour.com online last month, much to the shock of artist Daniel Clowe's fans, who noticed the unequivocal similarities between LaBeouf's project and Clowes' 2007 comic Justin M. Damiano. LaBeouf has since profusely apologized to Clowes on his Twitter account, and even went so far as to write out his apology in the clouds. But is he being sincere?
Following the tweet with the photo of his skywritten apology, LaBeouf has reblogged tweets proclaiming his performance artistry with one heralding his behavior as "[parodying] the modern absurdity of our fake apologies for developing the natural progression of art."
Click to continue reading Shia LaBeouf: Drug Addict or Professional Troll?
Read More

| Shia LaBeouf via Fish Wrapper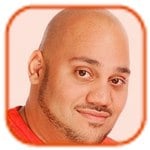 Posted by Andru Edwards Categories: Movies, Dating, Rumors,
Shia LaBeouf's Nymphomaniac co-star has become his girlfriend.
The Transformers actor appears in the two-part erotic drama and he is said to be dating British model-and-actress Mia Goth. According to The Sun on Sunday, the couple got together after filming wrapped up for the movie, and she isn't interested in a typical glamorous Hollywood love life. "I want something very simple. Maybe just stay in and cook and watch a great movie. I'm obsessed with film," she said.
Nymphomaniac is set to cause controversy with its unashamed approach to the intimate scenes, and even Shia admitted he has no idea what the finished piece will be like. "I don't know what it's gonna be. I know [Lars von Trier is] a very dangerous director - I know we're trying to do something different. It's not your typical film ... There's a disclaimer at the top of the script that basically says we're doing it for real. Everything that is illegal, we'll shoot in blurred images. Other than that, everything is happening," he explained.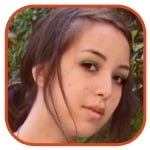 Posted by Robin Paulson Categories: Movies, Break-ups, Dating, Rumors,
After breaking things off with his longtime girlfriend, stylist Karolyn Pho, Shia LaBeouf has quickly moved on to dating his Nymphomaniac co-star Mia Goth.
The pair were spotted enjoying a trip to Starbucks in Los Angeles on Wednesday. Despite the seven year difference in their ages, LaBeouf has apparently already met 19 year-old Mia's parents.
"They've kept their relationship under wraps, but they pretty much started dating after he broke off things with Karolyn a few months ago... Shia and Karolyn had a volatile relationship and it came to a head just before he began filming Nymphomaniac," a source close to the actor said.
Shia and Karolyn are believed to have broken up largely in part of his role in Nymphomaniac, which he claimed will involve real sex scenes.
Read More

| Daily Mail

© Gear Live Media, LLC. 2007 – User-posted content, unless source is quoted, is licensed under a Creative Commons Public Domain License. Gear Live graphics, logos, designs, page headers, button icons, videos, articles, blogs, forums, scripts and other service names are the trademarks of Gear Live Inc.