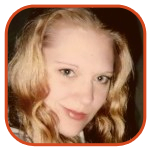 Posted by K.C. Morgan Categories: Television, Drugs, Drunk, Meltdowns, Rants, Rivalries, Rumors,
Charlie Sheen thinks Two and a Half Men is a "pukefest that everyone worships." At least, that's what he said when he called into Fox Sports Radio on Friday. His statement surely crossed a line with many sitcom fans, but that was just a warm-up.
The actor already nabbed headlines by making controversial comments about his producers, and he's still talking. On the back of Sheen's Thursday comments, production on Two and a Half Men was canceled. Maybe he thinks it can't get any worse?
"These guys are a couple of AA Nazis, blatant hypocrites," Sheen said of the joint decision by CBS and Warner Bros. to halt production on his show. "They don't practice what they preach."
He continues to challenge Chuck Lorre to any media venue who will listen, repeatedly offering to physically engage Lorre in a wrestling/boxing/ultimate fighting match of some sort. Sheen has, thus far, slammed the writer/director/producer to Conan O'Brien, TMZ, Fox Sports Radio and Good Morning America. The actor is still in the Bahamas, currently with a porn star and a magazine model. His ex-wife Brooke Mueller was also with the group, but she went back to Los Angeles on Thursday.
Click to continue reading Charlie Sheen: People at CBS Nazis, Hypocrites
Read More

| E! Online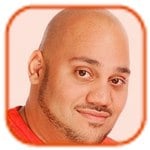 Posted by Andru Edwards Categories: Movies, Music, Break-ups, Child Stars, Drugs, Drunk, Legal Issues, Rivalries,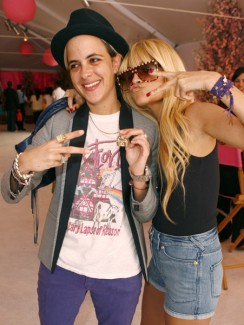 Samantha Ronson has defended Lindsay Lohan after a scathing online attack by Joan Rivers.
The DJ, who was in an on-off 16-month relationship with the troubled actress from the start of 2008, took to her Twitter account to support her former lover after the 77-year-old comedienne left a series of comments laughing at the star's personal problems and upcoming jail sentence.
"Hey Joan Rivers - you have collagen older than Lindsay, pick on someone your own age, oh wait, I guess people that old can't hear. #bully (sic)"
Lindsay, 24, later thanked her former girlfriend for sticking up for her, Tweeting, "@samantharonson thank you I love yams x (sic)"
Last Tuesday, Lindsay was sentenced to a 90-day jail term, followed by 90 days in rehab for violating the probation terms of her 2007 driving under the influence (DUI) charge. Since the hearing, it emerged Lindsay had "F**k You" written in tiny handwriting on one of her nails as she sat in front of Judge Marsha Revel.
Click to continue reading Samantha Ronson Leaps to Lindsay Lohan's Defense
Just as Christina Aguilera assures fans that there is no feud between her and Lady Gaga, pop star Katy Perry stirs up a ruckus on her Twitter page regarding the eccentric singer's latest music video, "Alejandro."
Shortly after the video's release today, Perry wrote, "Using blasphemy as entertainment is as cheap as a comedian telling a fart joke." The remark shouldn't come too surprisingly, as Perry (like Gaga) comes from a religious background (she got her career started singing gospel music); however, keep in mind that the statement is mouthed by the same person whose claim to fame was singing about a lesbian kiss.
The video, directed by Madonna favorite Steven Klein, is a whirlwind of Catholic images: latex nun outfit, swallowed rosary beads, and a crucifix-emblazoned raincoat getup. An obvious homage to the queen of pop, the fact that Gaga's video is either loved or hated seems to ring an air of accomplishment for the singer.
Will Perry's comment be enough to spark Gaga to defend her latest video?
(FYI - You can also follow VIP Breakdown on Twitter.)
Read More

| Katy Perry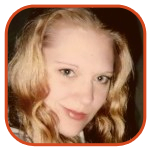 Posted by K.C. Morgan Categories: D-List, Television, Rivalries, Rumors,
It seems that Candy and Tori Spelling are ready to put their highly-publicized family feud behind them, and just in time for the holiday season.
According to reports, the healing began last September. Candy has spent time with both her grandchildren, and the mother-daughter pair seem ready to move forward with a new relationship.
Read More

| Perez Hilton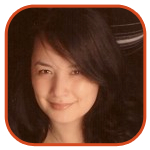 Posted by Veronica Santiago Categories: Music, Legal Issues,
UPDATE: TMZ now has some video of the argument that preceded the assault.
Forget Miss California. Perez Hilton's got himself in a new feud that's probably going to last a lot longer than 5 minutes.
Since the blogger's stream of tweets about an alleged assault by Will.i.am and his security guards, both parties have taken to the internet to share their sides of the stories. We now have a musician accusing the "Queen of All Media" of being an attention-starved liar and an internet celebrity calling the Black Eyed Peas' performer of being a "f**king coward."
Click to continue reading Perez Hilton and Will.i.am Talk About Alleged Assault
Just when you thought the media gossip was drying down, Spelling matriarch Candy has fired another bullet in her media back-and-forth with daughter Tori. All of this, mind you, is part of Candy Spelling's book promotion - or, so I suspect.
Spelling conducted a radio interview, purportedly to tout her Stories From Candyland, and ended up dragging Tori Spelling through the proverbial mud. "My daughter one day decided that she wasn't speaking to my husband, myself and my son, and that's how it's continued for the last, oh gosh, four or five years."
Sure, that's not the nicest thing to say…but Candy wasn't done by a long shot. "That's what killed my husband, actually," she continued, referring to TV mogul Aaron Spelling. "He just didn't want to live after that." Spelling passed away in June of 2006, leaving the bulk of his fortune to Candy.
Click to continue reading Candy Spelling Fires Another Shot in Family Feud
Read More

| E! Online

Tori Spelling says there's no feud between she and mother Candy Spelling, the widow to Aaron and the matriarch of the Spelling clan. But their little back-and-forth game with the press seems to suggest there's certainly something brewing, and some of it's called damn good PR.
Could it possibly be a coincidence that Tori's new book, which came out this week, also comes right on the heels of a well-publicized press battle between mom and offspring? First, Candy Spelling spoke in an interview with People about her off-again relationship with daughter Tori, saying she'd been cut out of the family.
Tori Spelling fired back in her own interview with People, saying there's no feud and no friction between herself and her mother. She neatly put the ball in Candy's court, saying "if she would love to see her grandchildren, she should really make an effort to reach out and see them."
Click to continue reading Dear Tori: Candy Spelling Reaches Out
Read More

| CandySpelling.com

"There's no feud," Tori Spelling recently spoke out on the mother-daughter feud which has been brewing in the headlines. "We simply never meshed," Tori says of herself and her mother Candy Spelling, Aaron Spelling's widow.
"I love my mother. I've always loved her," Tori neatly dismissed claims that a feud brews in the House of Spelling. "It's not like we're not talking, we just haven't talked." Spelling spoke recently to People magazine to set the record straight.
Click to continue reading Tori Spelling Denies Feud
Read More

| TV Guide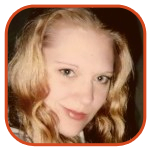 Posted by K.C. Morgan Categories: Movies, Television, Meltdowns, Rivalries, Breaking News,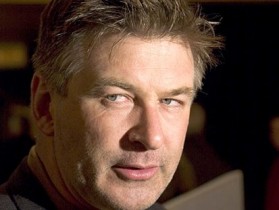 When Hollywood's teen starlets engage in a feud, it's usually over some hot young male celeb. When mature female stars squabble, it's usually about publicity - and which one of them has a book out that talks about the feud. When well-established males in the industry start trading catty comments like a couple of kids…that's entertainment.
Alec Baldwin started the brawl of the comments in the New Yorker. In Baldwin's lengthy New Yorker profile, the actor launched into a gripe aimed at NBC shows My Name is Earl and Scrubs. Baldwin can currently be seen on NBC show 30 Rock, but after this one has to wonder for how long. When speaking of 30 Rock, Baldwin said, "if the show does succeed, it'll be something of a [expletive deleted] miracle, because NBC hasn't done a [expletive deleted] thing to help this show at all." He further went on to state that NBC has "gone out of their way to wring the last drops out of My Name Is Earl and Scrubs. Those shows are done! They're cooked! Yet they do a one-hour episode of Earl. You've got to be [expletive deleted] kidding me."
Click to continue reading Alec Baldwin vs. My Name is Earl
Read More

|
E! Online
© Gear Live Media, LLC. 2007 – User-posted content, unless source is quoted, is licensed under a Creative Commons Public Domain License. Gear Live graphics, logos, designs, page headers, button icons, videos, articles, blogs, forums, scripts and other service names are the trademarks of Gear Live Inc.