A sexual abuse lawsuit against Bryan Singer has been dropped.
The X-Men: Days of Future Past director was accused by an anonymous British actor - identified only as John Doe No. 117 - of abusing him as a teenager but while Gary Goddard, a Broadway producer, remains a defendant, Bryan is no longer involved.
According to the New York Daily News, a voluntary dismissal was filed on Friday in Los Angeles. Singer's lawyer Marty Singer previously insisted there is no legal basis for the lawsuit and said it was filed improperly. The filmmaker was also seeking $300,000 from the plaintiff to cover the costs of his legal fees, which are said to be "exorbitant."
The unidentified British actor's lawyer Jeffrey Herman filed a lawsuit in May against both Singer, 48, and entertainment industry executive Gary, who filed a similar motion to dismiss in June.
Click to continue reading Sexual Abuse Lawsuit Against Bryan Singer Dropped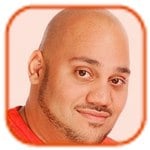 Posted by Andru Edwards Categories: Movies, Music, Television, Child Stars, Legal Issues, Photos, Rumors,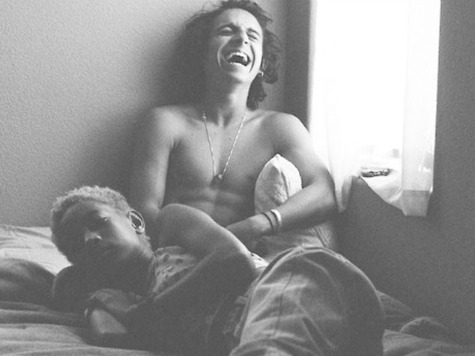 Will and Jada Pinkett-Smith are reportedly under investigation by child protection services.
The Los Angeles Department of Children & Family Services are said to have been in contact with the parents after their 13-year-old daughter, Willow, appeared in a picture posted on the internet of her laying on a bed with actor Moises Arias, 20. "The investigation was formally opened last week and is being taken very seriously by the department. Will and Jada Pinkett-Smith have been extremely cooperative with officials. Of course, they aren't happy that their parenting skills are under scrutiny, but they understand," a source said.
Click to continue reading Willow Smith's Parents Under Investigation Over Photo with Moises Arias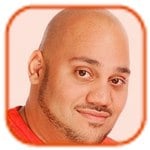 Posted by Andru Edwards Categories: Music, Legal Issues, Meltdowns, Paparazzi Photos, Rumors,
Justin Bieber is being sued by a photographer who says his bodyguard locked him in a restaurant.
Manuel Munoz claims in a new lawsuit that he was taking pictures of the "Believe" hitmaker as he left the SET Nightclub in Miami Beach in January - hours before the singer was stopped by police for drag racing and alleged driving under the influence (DUI) - and was chased by the 20-year-old star's minder Dwayne Patterson into a nearby Subway eatery.
According to the photographer, the bodyguard locked the restaurant door and cornered him in the bathroom, demanding he delete the photos, before trying to "forcibly" remove the memory card and kicking and punching him, damaging his camera in the process.
However, a police report obtained by TMZ shows the photographer made no mention of being punched and kicked, but that he was tripped, causing a "small scratch in his left knee."
Click to continue reading Justin Bieber Sued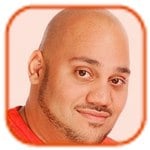 Posted by Andru Edwards Categories: Movies, Rumors,
Ellen Page has called the sexual abuse allegations against X-Men director Bryan Singer "super disturbing."
The actress, who stars in X-Men: Days of Future Past, has spoken out about Bryan's ordeal, after two men accused him of abuse when they were teenagers.
According to the Hollywood Reporter, the star called the claims "super, super disturbing" and said, "I guess the truth will come out in the way that it does, but it's hard to hear about someone being in that situation, someone you like working with." But whatever happens in the case, she said, "I do think that there's a systematic issue of people in places of power manipulating and abusing young people."
Bryan, 48, was hit with a second sexual abuse lawsuit this month after a man accused him of allegedly abusing him at a London hotel with Broadway producer Gary Goddard when he was just 17.
Click to continue reading Ellen Page: Bryan Singer Claims Are Disturbing
Bryan Singer has been hit with a second sexual abuse lawsuit.
The X-Men: Days of Future Past director has now been accused by a British man of allegedly abusing him at a London hotel with Broadway producer Gary Goddard when he was just 17. The unnamed man's lawyer, Jeff Herman, announced during a Los Angeles press conference yesterday that his client, now in his 20s, had decided to take legal action after reading Michael F. Egan's similar claims last month.
The 31 year old recently alleged he had been made to perform sex acts on the filmmaker at the age of 15 during a Californian house party after being plied with drugs and alcohol. Holding up a picture of his unidentified client posing with Bryan and Gary at the 2006 premiere of Superman Returns in London's Leicester Square, Jeff - who also represents Michael - said, "He did this to support Mike, he realized he wasn't the only one this happened to."
Click to continue reading Bryan Singer Hit with Second Sexual Abuse Lawsuit
Bryan Singer has been accused of sexually abusing a 15-year-old boy.
The X-Men: Days of Future Past director has been named in a lawsuit which was filed in Hawaii yesterday which claims he first preyed on Michael F. Egan, now 31, at a Californian house party in the late 1990s, where under-age youngsters were allegedly plied with drugs and alcohol and "taken advantage of."
"Defendant Singer told plaintiff how 'this group' controls Hollywood. Singer masturbated plaintiff and then performed oral sex upon him. Defendant Singer solicited plaintiff to perform oral sex upon him, which plaintiff resisted... Singer flagrantly disregarded plaintiff's unwillingness to submit, and forced plaintiff's head underwater to make plaintiff perform oral sex upon him. When plaintiff pulled his head out of the water in order to breathe, defendant Singer demanded that he continue which plaintiff refused. Defendant Singer then forced plaintiff to continue performing oral sex upon him outside of the pool, and subsequently forcibly sodomized plaintiff," the suit reads.
Click to continue reading Bryan Singer Accused of Abuse
Justin Bieber's bodyguard was reportedly arrested today.
The 19-year-old star's security guard was taken into police custody for questioning after being accused of stealing a photographer's camera while the singer was visiting an amusement park in Atlanta, Georgia. A law enforcement source told gossip website TMZ.com that one of the "Heartbreaker" hitmaker's guards got into an argument with the paparazzo and grabbed his camera before jumping into the star's Escalade and instructing their driver to flee the scene. Police officers later returned the camera to the photographer after locating it inside the vehicle that was parked outside the Canadian star's new rental home in the city.
Officers are still deciding whether to arrest the driver in connection with the incident.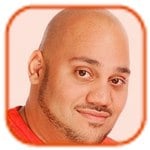 Posted by Andru Edwards Categories: Music, Legal Issues, Meltdowns, Rumors,
Chris Brown is extending his stay in rehab.
The "Fine China" singer recently completed his court-ordered 90 days in a treatment facility in a bid to overcome his anger management issues but has decided to stay there for further treatment.
"It was his choice. He will come out soon," a source close to the 24-year-old singer told E! News.
The star voluntarily checked himself into rehab in Malibu, California in October after being accused of assaulting Parker Adams, who is suing the singer and his bodyguard for $3 million, in Washington D.C., but he was kicked out after throwing a rock through his mother Joyce's car window. The R&B singer was then ordered to seek anger management at a different facility instead of being sentenced to jail when his probation, stemming from his violent assault on then-girlfriend Rihanna in 2009, was formally revoked as a result of the alleged assault.
Click to continue reading Chris Brown Extends Rehab Stay
Chris Brown and his bodyguard are being sued for $3 million by a man for alleged assault in Washington D.C.
Parker Adams, who claims the 24-year-old star broke his nose and hurled a homophobic slur at him when he tried to insert himself in a photograph that Chris was taking with two females outside the city's W Hotel in October, has filed a civil lawsuit against the "Fine China" singer, who is currently in rehab seeking treatment for anger management and is also facing misdemeanor assault charges stemming from the incident.
The alleged victim claims in new court documents, obtained by gossip website TMZ.com, that Chris went nuts on him and is suing both the singer and his bodyguard, Christopher Hollosy, for $1 million each, as well as another $500,000 from both of them for punitive damages, to teach them a lesson. The "Forever" singer has denied any wrongdoing, claiming Parker was the aggressor and tried to force his way on to Chris' tour bus.
Click to continue reading Chris Brown Sued for $1.5 Million
Justin Bieber will be deposed and questioned about an attack on a photographer.
The "Baby" hitmaker, who is being sued for allegedly instructing his bodyguard to attack Jeffrey Binion and take his camera after he took photographers of the 19-year-old star outside a recording studio in Miami last June, had tried to block the paparazzo's lawyers from interviewing him about the incident but a judge dismissed his appeal, according to documents filed in the city's Third District Court of Appeal last Tuesday.
"Miami Judge Sarah Zabel initially denied Bieber's requests to stop Binion's lawyers from deposing him and asking questions about other incidents involving him and his varied bodyguards' aggressive behavior. Although Bieber's lawyers appealed the judge's rulings, the appeal was denied. Bieber can no longer hide. Binion's lawyers are waiting for a deposition date to be set in Miami," a source said.
The judge also denied the Canadian star's request to stop the public's right to view his scheduled videotaped deposition.
Click to continue reading Justin Bieber to Be Questioned About Attack
© Gear Live Media, LLC. 2007 – User-posted content, unless source is quoted, is licensed under a Creative Commons Public Domain License. Gear Live graphics, logos, designs, page headers, button icons, videos, articles, blogs, forums, scripts and other service names are the trademarks of Gear Live Inc.