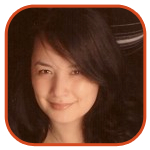 Posted by Veronica Santiago Categories: Television, Style, Photos,
The only thing you really need to know about this photo is that the woman holding the book is the same woman on the cover of the book.
(For the record, that's Katie Price/Jordan - a model/celebrity from the UK.)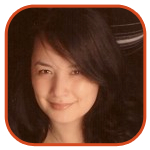 Posted by Veronica Santiago Categories: Television, Clothing, Fashion Police, Style, Photos, Oops Photos, Videos,
On last night's episode of Late Night with Conan O'Brien, fashion guru Tim Gunn gave his honest opinions on two big political figures: President George Bush and Senator Hillary Clinton.
The Project Runway mentor made a comment on Bush's ill-advised presidential socks-with-crocs faux pas and then proceeded to call Clinton's look "man-ish". He also said her style reflected gender issues. Ouch!
Which politician does Gunn praise? Check out the video below.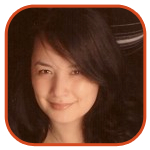 Posted by Veronica Santiago Categories: Music, Television, Divorce, Rumors,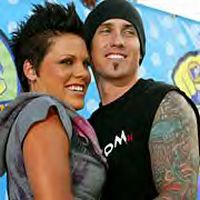 After two years of marriage, singer Pink and motocross rider Carey Hart are calling it quits.
The two, who were married in Costa Rica in January 2006, had endured rumors of an oncoming split for some time now. Although Carey, 32, had been the subject of infidelity gossip in the past couple of months, the couple had always denied a rift in their relationship.
Pink's publicist released the following statement to People magazine:
"Pink and Carey Hart have separated. This decision was made by best friends with a huge amount of love and respect for one another."
The singer, 28, asked the former Surreal Life star to marry her back in 2005. She had written the proposal on a message board which he had to read while competing in a race.
Read More

|
People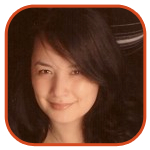 Posted by Veronica Santiago Categories: Movies, Television, Break-ups, Fashion Police, Red Carpet, Style, Meltdowns, Photos, Mug Shots, Paparazzi Photos,
You can't exactly blame the poor girl. Valentine's Day does tend to do crazy things to people.
Just this Wednesday, actress Bai Ling (Red Corner) was arrested at LAX after trying to pilfer a some magazines and batteries at an airport store. What would have cost the Entourage star only $16 earned her a trip to the local police station.
Ling, 37, now explains that her surprising behavior was related to man issues. She told E! News she had just broken up with her boyfriend shortly before she was scheduled to board her flight. Apparently she was in an emotional state when she lifted the goods. I guess the prospect of being alone on a romantic holiday can make anyone do irrational things.
Sadly, what I find more interesting than the misdemeanor offense is the photographic results. While some people may criticize her sad appearance, I actually found the mug shot to be quite refreshing. It was the first time she actually didn't scare me. To see why I say this, check out some of her choice get-ups after the jump:
Click to continue reading Bai Ling Manages to Look Normal
Read More

|
E! Onliine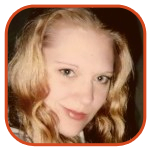 Posted by K.C. Morgan Categories: Movies, Television, Legal Issues, Breaking News,
Hotel heiress Paris Hilton was doing normal promotion for her movie when she smilingly answered a question posed to her by Ellen DeGeneres. Hilton told the talk show host she has 17 -seventeen- dogs. How did the dogs reach such an astronomical count? "They keep having babies, and I feel bad to give them away 'cause I feel like if I had a baby and someone gave it away, it'd be mean." So, she just keeps them all. Welcome to the logic and mindset of Paris Hilton - spend too much time here and you'll forget to wear underwear but maintain all sorts of canine morality.
After this network appearance, animal services turned up at the Hilton home. Because Paris isn't a pet breeder, she actually can't have more than three dogs at a single address. However, department officials weren't able to find any dogs (or the heiress herself) at the mansion. A rep for the heiress claims the doggies are actually divided up among those close to Paris, and always have been.
Read More

|
E! Online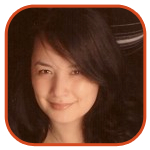 Posted by Veronica Santiago Categories: D-List, Television, Weddings, Child Stars, Where Are They Now?,
A few days ago, we told you about actor Gary Coleman's secret marriage. The Diff'rent Strokes star, 40, married Shannon Price, 22, last August after meeting her on a film set.
Aside from their obvious age and height differences, there were two things particularly noteworthy about their union. Not only is this Coleman's first 'romantic' relationship ever, it's apparently one filled with anger issues.
Well - it seems there's one more interesting huh?-fact that'll trump those others: it's never been consummated.
In an interview with The Insider, Coleman (for some reason) admits that - even after more than a year together - their marriage remains sexless.
"It'll happen when it will happen. And it will happen for all the right reasons."
Well, I would have thought marriage would have been a good excuse….but I guess it could always wait until the anniversary.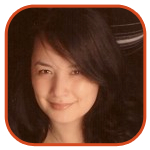 Posted by Veronica Santiago Categories: Movies, Television, Engagements,
Every once in a while, you come across a person you hardly now….and you find yourself rooting for them. For me, Mary-Louise Parker is one of those people.
Why? Two words: Billy Crudup.
Although I loved him in Almost Famous, the actor's Q-score went down (in my eyes) when he left a 7-months-pregnant Parker for actress Claire Danes. Couldn't he have waited until she at least had the baby? Dear God—they'd already been dating like seven years at that point…what's a few more months?
Click to continue reading Weeds Co-Stars Engaged
Read More

|
NY Daily News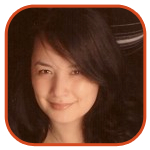 Posted by Veronica Santiago Categories: Movies, Television, Pregnancies, Rumors,
Last night on Chelsea Lately, the late-night host revealed a surprising secret. After addressing an organization Jenny McCarthy and Jim Carrey have been working on, the comedienne sent a special shout out to the Bruce Almighty star:
Unfortunately, as juicy as that tidbit was—it apparently isn't true. According to McCarthy's rep, the actress is not pregnant. So why would Chelsea Handler taunt/freak out/panic Carrey like that? The host claims she only meant to be funny.
"Jenny wanted to play a joke on Jim. She's not really pregnant, but hopefully I am."
Hmmm….I wonder if she really was lying after all.
Read More

|
E! Online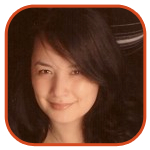 Posted by Veronica Santiago Categories: Music, Television, Videos, Editorials,
Last week, we gave you the chance to check out Heidi Montag's new music video for her new single, Higher. (You can view it again here.)
After the clip splashed across the internet, negative reviews about the cheap production, weak song and talentless performer came fast and furious. Unfortunately, it was more than The Hills star was prepared to take.
In an interview with Us Magazine, Montag admitted to feeling crushed by the comments:
"I cried myself to sleep that first night after my video came out. I just couldn't understand why people I didn't even know felt the need to be so cruel and hurtful toward me."
Uhh, well you assaulted our eyes. How about telling us why the piece of film looked like crap?
"We were at the beach and, literally, Spencer had his camera and a boom box in the trunk. We did it in one take, maybe two, and it took us 20 minutes to film and cost us zero dollars."
Boom box, nice. Well that pathetic excuse only explains the visual quality, Heidi. It doesn't explain why you have absolutely no rhythm and lack the ability to lip synch. Get back to us when you have an answer for that.
Read More

|
Us Magazine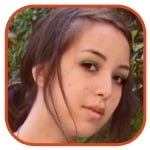 Posted by Robin Paulson Categories: Television, Style, Charity, Kind Acts, Legal Issues,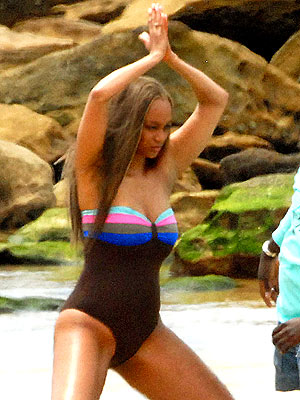 Tyra Banks worshippers may be a bit shocked this week to discover that their beloved supermodel-turned-entrepreneur may be suing a stage four cervical cancer survivor.
The mother of two, thirty-nine year-old Jodi Hughes, was both thrilled and surprised to find out that her two sons had won her a makeover spot on Tyra's "Holiday Girl Party!" episode. Not only was the makeover a real letdown consisting of nothing more than a new dress and hair weave, but Hughes claims that producers would not allow her two sons (one of whom is blind) to enter the building, leaving them with no supervision or care while she received her "makeover."
Furthermore, Hughes had to have the weave surgically removed due to an infection it caused on her scalp; all of the hair she grew completely gone after having undergone chemotherapy for years.
Hughes has asked nothing more from Banks and her team but an apology—she has not requested any monetary compensation for her mistreatment. However, Tyra showed her love towards Hughes when she threatened a lawsuit for violating her gag-order, which prevents her from talking about the show.
Someone told her that she definitely isn't the next Oprah, right?
Read More

|
Funny Boners
© Gear Live Media, LLC. 2007 – User-posted content, unless source is quoted, is licensed under a Creative Commons Public Domain License. Gear Live graphics, logos, designs, page headers, button icons, videos, articles, blogs, forums, scripts and other service names are the trademarks of Gear Live Inc.