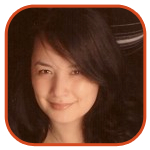 Posted by Veronica Santiago Categories: Movies, Television, Drugs, Videos,
Angelina Jolie may be known for his tattoos, love of daggers and vials of blood, but the actress isn't the only one in her family with a rebellious past.
During a sit-down on Real Time with Bill Maher, Brad Pitt expanded on comments he made recently to Ann Curry. (You can see that interview after the jump.) Earlier this week, the father of six joked that if he was running for a political position on the "gay marriage, no religion, legalization and taxation of marijuana platform." Apparently his feelings on the leafy substance stem from years of experience.
Click to continue reading Brad Pitt Talks About Former Pot Use
Read More

| Us Magazine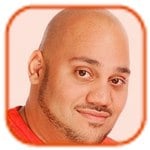 Posted by Andru Edwards Categories: Movies, Music, Divorce, Drugs, Drunk,
Amy Winehouse was too high on drugs to record a proposed James Bond theme song.
The "Rehab" singer - who teamed up with producer Mark Ronson for the Quantum of Solace title track in 2008 - allegedly ruined the collaboration by partying too hard at the recording studio. Amy's estranged husband Blake Fielder-Civil told Britain's The Sun newspaper: "It just turned into an excuse for a wild drink and drugs party. She wasn't concentrating on work."
Click to continue reading Drugs Cost Amy Winehouse Bond Job
Read More

| The Sun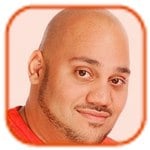 Posted by Andru Edwards Categories: Music, Drugs, Meltdowns,
Eminem says he felt like Bugs Bunny during his stint in rehab. The rapper, who just launched his latest album Relapse, admits his worldwide fame left him feeling like a cartoon character when he checked into rehab in 2005 to receive treatment for drug addiction.
Marshall Mathers told BBC Radio One, "When I landed myself in rehab in 2005 I felt like I wanted to reassess everything. I remember sitting in rehab thinking, 'Is this what it comes to, really?' So when I got out I knew I needed to pull back from the spotlight because of the fame thing. I was like Bugs Bunny in rehab, Bugs Bunny walking in the room. The second you walk in the room…There were some people who were as supportive as they could be, some people that were like, 'I don't look at you as Eminem. I'm seeing you as Marshall.'"
Eminem recently revealed he wanted to kill himself at the height of his problems. According to him, he just wasn't taking care of himself, and at times wanted to just give up. "I was in a dark place. I wanted to pull back from the spotlight to reassess my whole career. I got sober but it was pretty rough. A couple of years were bad for me."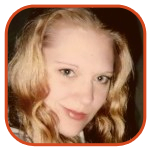 Posted by K.C. Morgan Categories: Music, Drugs, Rumors,
Conflicting press reports and the overall loopy nature of American Idol judge Paula Abdul makes it hard to pin down the answer, but there's a lot of rumor regarding the Idol panelist and drug abuse. The burning question seems to be, is she addicted…or not?
An upcoming issue of Ladies Home Journal will reveal that Paula Abdul suffered painkiller addiction and sought treatment for this affliction, but practically on the heels of giving the interview Abdul has denounced pretty much the entire thing. "I was quoted as something I didn't say," she tried to explain the situation on a recent radio show.
So…was Paula Abdul ever addicted to painkillers? Did she go to rehab for this problem? She's saying no…but only after she said yes first. Confused? That's just classic Paula Abdul.
Read More

| Vote for the Worst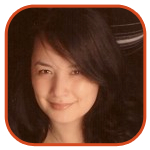 Posted by Veronica Santiago Categories: Sports, Drugs,
UPDATE: Michael has been suspended for 3 months by USA Swimming. He's also lost his Kellogg sponsorship.
Although he was previously scheduled to celebrate with the Super Bowl attendees in Tampa, Michael Phelps spent this weekend addressing a celebration from last fall. (Note to future Olympic superstars: There's no such thing as a "private" party with college students.)
Thanks to a picture of him posted online by News of the World, Phelps was forced to apologize to his admirers and sponsors. The photo, supposedly taken in November at a Univ. of South California party, clearly shows Michael inhaling a substance from a marijuana pipe.
Click to continue reading Michael Phelps Addresses Marijuana Pipe Photo
Read More

| Associated Press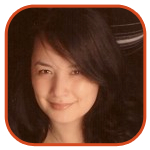 Posted by Veronica Santiago Categories: Music, Drugs, Photos,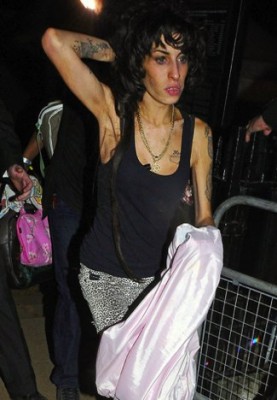 On the left, we have a picture of Amy Winehouse from back in September. The picture on the right was snapped earlier this week.
I'd like to say that the extra pounds and haircut have helped the singer, but…..(insert any words here).
Read More

| Bauer-Griffin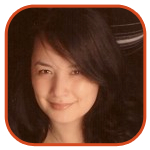 Posted by Veronica Santiago Categories: Music, Drugs,
Move over Lily Allen and Amy Winehouse. Another British musician would like to get back into the media spotlight.
This past weekend, George Michael was detained by London's Metropolitan Police after being caught (again) with illegal substances. The incident, which happened a month after the completion of his concert tour, became the singer's fourth drug-related arrest in just the past three years. British papers have reported that Michael was found with crack cocaine and marijuana when he was nabbed in a public toilet - yes, another bathroom - on Friday.
Although officers confirmed arresting a 45-year-old for possession of Class A and Class C drugs, the man was eventually let go after receiving a 'caution.' No further action was expected to be taken.
Click to continue reading George Michael Busted Again for Drugs
Read More

|
ABC News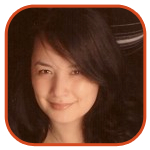 Posted by Veronica Santiago Categories: Movies, Television, Drugs, Legal Issues, Mug Shots,
UPDATE: Robinson has reportedly entered a "tentative guilty plea" in court. This will allow him 18 months to complete a drug counseling program.
Believe it or not, a Hollywood-related arrest can go unnoticed for quite some time.
According to TMZ, Craig Robinson, one of the star's of Pineapple Express, was pulled over back in June after committing a traffic violation. After searching the vehicle, the actor was subsequently arrested for drug possession.
Robinson, who also plays Darryl in The Office, has since been charged by the L.A County D.A.'s office for possession of meth and ecstasy and being under the influence of cocaine, amphetamines and cannabinoids.
Coincidentally, this news comes shortly after Shelley Malil, an actor who starred in The 40-Year-Old Virgin, was arrested for stabbing his girlfriend. Should we now start blaming these two incidents on the Curse of Steve Carell?
Read More

|
TMZ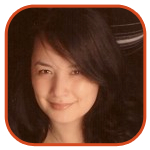 Posted by Veronica Santiago Categories: Television, Drugs, Rumors,
Just when I was convinced Mario Lopez was the slimiest thing to come out of Saved by the Bell, Dustin Diamond does something that makes me reevaluate my choice.
To be fair, Dustin actually did something slimy years ago when he exploited his sex tape for his career. But I've been trying to forget about that. Now, still nothing more than a D-lister, Diamond has now moved on to exploiting his former cast members.
According to New York Magazine, Screech Powers is going to have a ghostwriter produce a tell-all about his years on the show. The book, titled Behind the Bell, promises to talk about "sexual escapades among cast members, drug use, and hardcore partying."
But will it explain how Elizabeth Berkley wound up in Showgirls? If not, I'll pass.
Read More

|
New York Magazine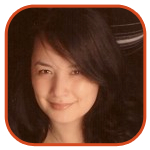 Posted by Veronica Santiago Categories: Music, Drugs,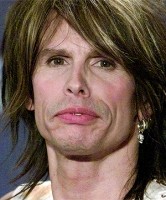 Realizing people weren't buying his 'my feet really hurt' story, Steven Tyler has chosen to give honesty a try.
Back in May, the Aerosmith singer tried convincing the media that he was away seeking recuperation, not rehabilitation. Tyler said he was simply wanted time alone to recover from some surgeries. "I really needed a safe environment to recuperate where I could shut off my phone and get back on my feet."
Now the musician - who has battled addiction before - admits he was receiving help for much more. Steven told the Associated Press that his treatment was for the what came after his procedures. "To have your feet done, to have your leg done, you have to be on narcotics. You have to be on sleep aids at night. I don't know about Joe [Perry, an Aerosmith bandmate], but I was off and running and I didn't like the me that was me."
See, Steven? Now was that so hard?
Read More

|
Associated Press
© Gear Live Media, LLC. 2007 – User-posted content, unless source is quoted, is licensed under a Creative Commons Public Domain License. Gear Live graphics, logos, designs, page headers, button icons, videos, articles, blogs, forums, scripts and other service names are the trademarks of Gear Live Inc.