« SCOTTeVEST Solar Finetex Jacket Review | Main | Gamer Buys Virtual Island for $26,500 »
December 19, 2004
Gear Live 2004 Holiday Gift Guide

It's time to wrap up that last minute shopping and finalize all your 2004 holiday purchases. We know, it's tough trying to decide what to get for the various special (and not so special) one's in your life. Luckily, Gear Live is here to make the decision process a little easier, as we bring you the Gear Live 2004 Holiday Gift Guide. Within you will find gift ideas broken up by recipient category. Enjoy!
CHILDREN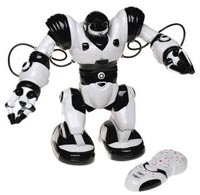 RoboSapien: If you haven't heard of or seen the RoboSapien by now, then I would like to know why you have stayed indoors over the past few months with no form of electronic communication. The fact is, the RoboSapien is probably this years big "must have" toy as far as the kids are concerned, and with good reason. What kid (or adult) doesn't want to own their own personal robot? The RoboSapien has 67 pre-programmed functions including pick-up, throw, kick, dance, kung-fu, belch, and obviously many more. The RoboSapien is a product of Wow Wee. Click here to compare prices.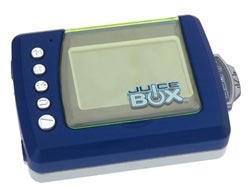 Juice Box: The Mattel Juice Box may not be the highest resolution portable video player on the market, but if it was then it would be too expensive to be targeted to the kiddies. That being the case, the Mattel Juice Box is the perfect gift for those wannabe-techie kids. The device plays video which are purchased separately on proprietary video cartridges, at a speed of 15 to 18 frames per second. Each one can hold 60-75 minutes of video. You can also put pictures and MP3's onto the Juice Box, making it a sub-$100 multimedia player. Nice. Click here to compare prices.
TEENS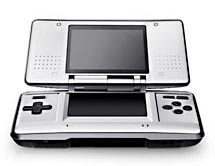 Nintendo DS: If you have a teen in the house, you can't go wrong with the Nintendo DS. The latest handheld console from Nintendo features dual-screen game play, with the bottom screen being touch sensitive. It adds a unique dynamic to the mechanic. It also plays all Game Boy Advance games, giving it a huge game library from the start. Of course, the DS games are what show off the system. If you can find one of these during this holiday season, snatch it up quick. The Nintendo DS is currently flying off the shelves. Click here to compare prices.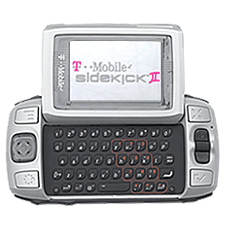 T-Mobile Sidekick II: If you know teens, you know they love to chat it up with their friends - both on the phone, and online. The Sidekick II from T-Mobile gives them the best of both worlds. This cell phone will also allow them to send unlimited emails (it has a full QWERTY keyboard), chat on AOL Instant Messenger, and has a built-in camera to boot. You can go online and check stocks as well, for all the nerdy types out there. This one is definitely a hit, even cool teens like Lindsay Lohan own one, iced out no less! Click here to compare prices.
COLLEGE STUDENTS
Toshiba Qosmio G15: This is what I believe to be one of the best notebook computers out there. Check out the features: Pentium M 735, 512 MB RAM, 100 GB hard drive, Centrino Technology, DVD burner, 17" widescreen display. This laptop also has a TV tuner, and a DVR built right in. Oh, and it also can help students as far as schoolwork goes, and that is what would be most important to them. Right? Click here to compare prices.

iTunes Gift Card: What student isn't into music? And even if they aren't, they may be the audiobook type. Either way, iTunes gift cards are an excellent option. Put $25 on one, and they can get about 23 songs (damn taxes!), or two full albums with some cash left over. It will go nice with the free iPod they have probably been spending more time than necessary trying to score. Click here to compare prices.
PROFESSIONALS

SCOTTeVEST Hidden Cargo Pants: Gear Live did a review of these pants a couple of months ago, and we came away thoroughly impressed. If you need to look sharp for work, or any special occasion, these are the pants for you if you want to remain teched out. With hidden compartments, the patented Personal Area Network, and teflon-coating (to avoid stains from spills), there are no better pants. We put a cell phone, keys, wallet, PDA, and some change in the pants. You could barely feel that they were in the pockets.

RIM Blackberry 7100t: What the T-Mobile Sidekick II is to teens, I believe the Blackberry 7100t is to the white collar professional. Yes, even more so than the Treo. The keypad has an advanced text recognition software (as well as 2 letters per key rather than 3) which will make sending email directly from the phone a lot less mundane. The Blackberry's always-on "push" technology sends e-mails from up to ten of your existing Internet or corporate accounts directly to your phone. The phone also has integrated BlueTooth. Can't go wrong with this one.
TECHIES
iRiver H320 MP3 Player: It seems those that proclaim to be techies at heart are turning away from the iPod, Apple's MP3 player kingpin. Instead, they are going for the iRiver H320 MP3 player which just about everyone swears has much better sound quality. Whether that is true or not is for you to decide, however, you can't deny that the H320 has more features than the iPod. What types of features? Try an FM radio tuner, radio recorder, voice recorder, color screen, .JPG and .BMP image support, MP3, WMA, ASF, WAV and OGG music support, line-in recording, and more. Take that Apple. The iRiver H320 is sure to be a hit with any geek. Click here to compare prices.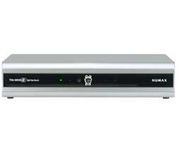 Humax TiVo Digital Video Recorder w/ DVD Burner: TiVo DVR's are starting to finally become mainstream. Regardless of how you feel about some of the companies recent decisions, the product is still very cool. Recently, Humax released an 80-hour DVD Player/Recorder with built-in TiVo functionality. By default, it comes with TiVo basic, which is simply a very stripped down version of the TiVo service. It is free, and it will allow you to record shows to the hard drive. You can upgrade to a monthly or lifetime membership which will give you full TiVo functionality. What's great about this player is that the DVD recorder allows you to burn your recorded shows to DVD for archiving. Click here to compare prices.
FATHER'S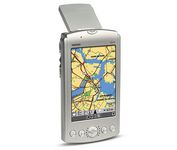 Garmin iQue 3600 GPS: Men hate stopping to ask for directions. That's the stigma, right? Oh well, now the male species can save face by not ever having to ask another human being for directions again. GPS navigation systems are definitely coming into their own, with some being just off by a few feet. Enter the Garmin iQue 3600 GPS. With its calendar, contact list, to-do list, memo pad, and GPS functions, you can be reminded of an appointment, see it on an electronic map, and get turn-by-turn voice directions right to the front door. While you're on the way, use the iQue to listen to MP3 music or dictate messages into its voice recorder. Score. Click here to compare prices.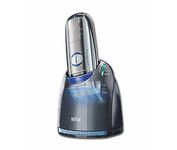 Braun 8585 Activator Self Cleaning Shaver: More electric shavers are sold during the holidays than any other time during the year, so sticking with that popular theme, we bring you the Braun 8585 Shaver. It has a unique 4 way moving head which captures more hairs in fewer strokes. The automatic self-cleaning Clean & Charge system leaves your shaver thoroughly and hygienically clean for a better shaving performance every day. To ensure ultimate shaver performance whenever you need it Smart Logic is activated every time the shaver is charged, maintaining battery power at its peak. Now when Dad kisses you at Christmas, his 5 o'clock shadow won't give you a friction burn. Click here to compare prices.
MOTHER'S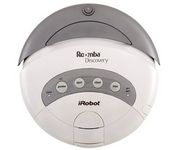 Roomba 4210 Robotic Vacuum: The Roomba 4210 Discovery Robotic Vacuum will save the mothers in your life a bunch of time, and energy. Just charge it, set it on the floor, and turn it on. The Roomba will automatically scour the floor picking up the dirt and dust as it goes. With more advancements and improvements, Roomba Discovery features dirt detect, a self-charging Home Base and an Advanced Power System. It really is great, but I am waiting for the Kitchoomba. A device that will automatically make me a sandwich would be killer. Click here to compare prices.
Palm Zire 72: What mother couldn't use a simple, streamlined PDA to better manage their day? The Palm Zire 72 may not have all the fancy bells and whistles of a Pocket PC or high end Clie, but it has just the right features that any mother will find useful. First and foremost, it has the obvious calendar/tasks/notes features that are standard on any Palm. The Zire 72 also has a built-in camera, so she can snap photos and view them. MP3's can also be loaded on to the device, and it even has a voice recorder for those times where you just can't input something with the stylus. Definitely a great buy. Click here to compare prices.
Gear Live thanks all of the readers who sent in gift ideas.
Posted by Andru at December 19, 2004 02:05 AM
RECENT GEAR LIVE STORIES:
Gear Live Giveaway: Three DVD's of Your Choice

Gamer Buys Virtual Island for $26,500

Gear Live 2004 Holiday Gift Guide

SCOTTeVEST Solar Finetex Jacket Review

Pod Shield Contest Results

Trackback Pings
TrackBack URL for this entry:
http://WWW.WRISTDREAMS.COM/mt/mt-tb.cgi/525
Comments
Post a comment