Posted by Wendy Michaels Categories: Comedy, Prime Time, Cable, Showtime, Cable/Satellite,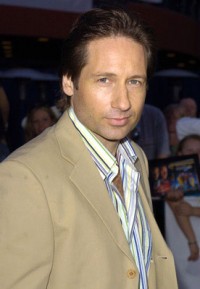 I used to be the biggest David Duchovny fan—you know, when I could get my weekly dose of him on The X-Files. Now that he's not on my TV every week, my adoration for him has faded slightly, but I've still got love for Duchov. Plus, you can always hear his voiceover work on that Pedigree commercial. His voice is so smooth. The great news is that he'll once again be hitting the small screen, and this time it's a comedy. Duchovny has more than his fair share of charm and wit, so I think he'll be well-suited for a television comedy. Problem for me is that it's on Showtime, which I don't currently have. But, come August, when the show is expected to debut, I'll be calling the cable company to get on board. The show is still untitled but Showtime has ordered 12 episodes. Duchovny will play a novelist raising his 13-year-old daughter and still pining for his ex-girlfriend. Co-stars include Natascha McElhone (The Truman Show) and Evan Handler (Sex and the City). Showtime President of Entertainment, Robert Greenblatt, commented that "anyone expecting Agent Mulder to resurface will be pleasantly surprised to see David create a character who is deeply flawed yet funny, complicated, and utterly human." Definitely worth a look.
Read More

| Comingsoon.net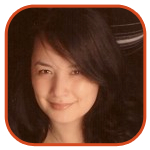 Posted by Veronica Santiago Categories: Animation, Award Shows, Comedy, Drama, Music, Prime Time, ABC, CBS, FOX, HBO, NBC, Showtime, Syndication, 24, Desperate Housewives, Entourage, Grey's Anatomy, House, Lost, Medium, My Name Is Earl, Scrubs, Talent, The Office, The Sopranos,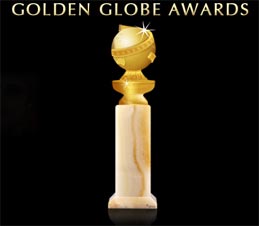 Ladies and Gents – I can't tell you how excited I am about the 64th Annual Golden Globe Awards tonight!! It's been a whole five months since I've done minute-by-minute coverage of an awards show and I've been dying to unload. (And yes—I am ignoring the fact that the People's Choice Awards even exist).
The Academy Awards may get the largest viewing audience, but the Golden Globes telecast is the only one I really love to watch. A cross between the insignificant People's Choice and the stuffy Oscars, this show mixes credibility with spontaneous fun. Yes—the Miss Golden Globe tradition is beyond lame. And yes—separating Dramas from Musicals/Comedies is something I will never understand. But knowing that I may see a star slam down a drink after bitterly losing is exciting defined.
As for who I think should win? Well, Jennifer Hudson is an absolute given. (Though Rinko Kikuchi from Babel would be a nice surprise). And it would be great to see Forest Whitaker beat out both Leo nominations. But no matter what happens, I'm ready for the ride. So bring it on!
Click to continue reading The 2007 Golden Globe Awards

Posted by Wendy Michaels Categories: Comedy, Drama, Prime Time, Cable, Showtime, Cable/Satellite,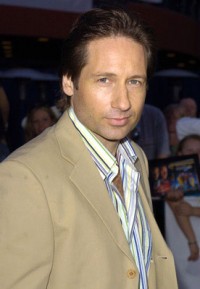 Ever since David Duchovny left The X-Files, there has been a little empty place in my heart. Fear not, Duchovny fans, for he returns again to the small screen! This time, however, he'll be working with Showtime on two projects, according to a report from Variety. One series in the works would have Duchovny starring as a writer addicted to sex and drugs—who is trying to raise a child on his own. The pilot does not have a title attached yet. He will also executive produce the series.
But wait—there's more! He's also writing a comedy pilot with Bart Freundlich, called Yoga Man, which is said to be similar to the movie Shampoo (with Warren Beatty), only set in a yoga studio. Hmm. Ahh, just when I'd gotten the last of Duchovny out of my system, he's back again. Welcome back to the small screen, David.
Read More

| TV Squad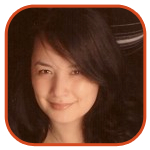 Posted by Veronica Santiago Categories: Comedy, Prime Time, ABC, NBC, Showtime, Degrassi, Desperate Housewives, ER, The Office,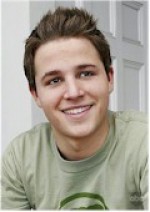 The ending of Will & Grace has taken away two gay roles from our boob tubes this season—and those who care about equal representation for gays should be concerned.
Did you know that of all the regular characters on major networks last year, less than 2% of them in primetime were gay, lesbian or bisexual? And the numbers don't fare much better this year. GLAAD (The Gay and Lesbian Alliance Against Defamation) has been analyzing the numbers for several seasons now. Of the 95 Fall shows announced so far (for ABC, NBC, CBS, FOX, CW and MyNetworkTV), only 9 of the regular characters are gay or lesbian. That's down one from last year. In other words, out of the 679 roles—only 1.3% are homosexual.
Keep in mind—this study only applies to the major networks. Maybe that's why cable is increasing in popularity. We need to turn to shows like The L Word and Degrassi to see greater diversity.
Trivia question: Of the 9 gay/lesbian roles this fall—only 3 are from returning shows. What are those shows? Answer: Desperate Housewives (Andrew), ER (Carrie) and The Office (Oscar - the closeted gay).
Read More

| Houston Chronicle

Posted by Wendy Michaels Categories: Drama, Cable, Showtime, Internet,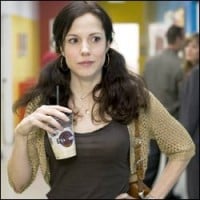 Come and get it—MSN Video has the first episode of this season's Weeds. The Showtime show, starring Mary-Louise Parker, has become a critical darling and Golden Globe winner. The season premiere aired on Monday and now the complete episode can be seen for free on MSN Video. Good news for sad little folk like myself who don't have Showtime and don't have access to cool shows like Weeds. Mary-Louise Parker stars as a suburban mom who makes her living selling marijuana. Truly a series concept that has not been done before, and with Parker, you can't go wrong. So, while I was excited that I could view the first episode in its entirety, sadly, there are no future plans to stream additional full-length episodes. See—that's how they get you hooked—give you a little and leave you wanting for more. Instead, the site will show short clips from the series and that's it. So what's a girl without Showtime going to do to get her fix? Add Showtime to my cable lineup? More likely I'll just wait for the show to come out on DVD.
Read More

| Reuters
Posted by Christina Furtado Categories: Drama, Cable, Showtime, Cancellations, News, Ratings,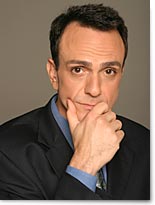 After two low-rated but critically acclaimed seasons, Showtime has pulled the plug on its drama Huff, according to a report in Variety yesterday. The cast of the show, that focuses on a psychiatrist played by Hank Azaria and his family, was apparently notified earlier in the week. The show was noted for a huge Emmy campaign after its first low-rated season, resulting in an Emmy for Blythe Danner. A second season only aired, however, because Showtime exec Robert Greenblatt had been so impressed by the show that he green-lit a second season before the first even aired. The second season still failed to increase its numbers, so the season finale on Sunday night will also be its series finale. Huff also stars Oliver Platt, and Season One is available on DVD.
Read More

| Coming Soon
Posted by Eric Chaloux Categories: Prime Time, Cable, Showtime, Talent,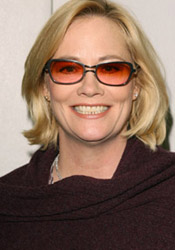 Cybill Shepard is coming back to television. She'll be joining the cast of Showtime's lesbian-themed drama The L Word. It's the first major network show commitment for Shepherd since starring in the 1995-98 CBS comedy Cybill. Shepherd will play the president of the college where Jennifer Beals' character attends graduate school—a married mother who suddenly begins to question her sexuality. The L Word has had some big names in the cast at one point or another during the last 3 years including Marlee Matlin, Camryn Manheim, Kelly Lynch, Rosanna Arquette, Holland Taylor, Gloria Steinem, and the late Ossie Davis. Filming for the show beings soon and the season starts in early 2007.

Read More

| After Ellen
Posted by Rhys Alexander Categories: Drama, Cable, Showtime, Talent,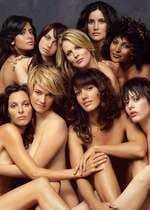 Marlee Matlin, known for her superb acting talent and bringing deaf characters to movies and television, will join the fourth season of The L Word, airing in 2007 on Showtime. The always intriguing, often controversial series follows the trials and tribulations of a group of eclectic lesbians, boasting such talent as a post-Flashdance Jennifer Beals and the annoying yet unbelievably sexy Mia Kirshner.
Word has it that Beal's character Bette will develop quite the thing for Matlin's artist character. We're looking forward to seeing what this talented, gentle-eyed actress will bring to this wild show.

Read More

| USA Today
Posted by Christopher Stone Categories: Drama, Prime Time, Cable, Showtime, Ratings,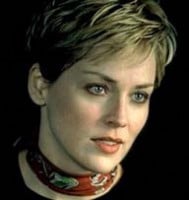 The Huff: Season 2 Premiere, guest starring Sharon Stone, Sunday night on Showtime, was less than a lusty success with viewers. According to the AC Nielsen Company, the initial airing of the episode was watched by a scanty 372,000 viewers, losing 36% of Huff's lead in show, the Oscar-winning Crash.
It was a difficult weekend for the 48-year-old sex star elsewhere, too. Movie-goers didn't exactly roll out the Welcome mat, much less the red carpet, for Stone at the nation's box offices, either. Despite a media blitz of advertising and publicity, the opening weekend of Stone's Basic Instinct 2, a sequel to her early '90s' mega-hit, grossed a dismal $3.2 million, placing 10th on the list of last weekend's top-grossing motion pictures.
Posted by Christopher Stone Categories: Comedy, Prime Time, Cable, Showtime,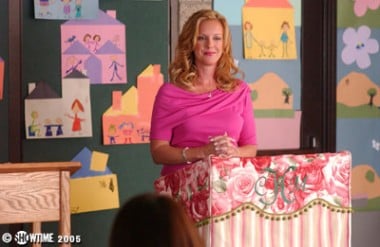 Watching a Weeds rerun on Showtime Friday night, I was reminded that the Mary-Louise Parker, Elizabeth Perkins series is one of the smartest half hours on television. From it's contagious opening theme song, "Little Boxes," to its dark, offbeat characters, and skewed situations. Weeds is always worthwhile.
The series is a filmed comedy noir about the dirty secrets just beneath the squeaky-clean tract facade of fictional, suburban Agrestic, California. Parker plays a widow and mom who peddles pot to Agrestic in order to maintain her family's lifestyle. Earlier this year, she won a Golden Globe for Best Performance by an Actress in a Television Series Comedy. Even so, Weeds' first season played to a small, if devoted, audience.
Three cheers to Showtime for not taking the Weed Whacker to the award-winning, critically popular series. Au contrare, the network has ordered a 12-episode second season. Now in production, Weeds' devotees can see fresh episodes this summer.

Read More

| Weeds
© Gear Live Media, LLC. 2007 – User-posted content, unless source is quoted, is licensed under a Creative Commons Public Domain License. Gear Live graphics, logos, designs, page headers, button icons, videos, articles, blogs, forums, scripts and other service names are the trademarks of Gear Live Inc.