Posted by Christina Furtado Categories: HBO, Entourage, The Sopranos, Editorial, Ratings,

Sunday night saw the third season premieres of HBO Originals Deadwood and Entourage. The former had about 2.4 million viewers, which is something of a let-down for the show. On the other hand, Entourage's numbers represent that shows continued steady building of an audience. By the way, that night's premiere of Lucky Louie, the network's first "traditional" sitcom, managed only a paltry 1.5 viewers.
With The Sopranos winding down, and with the loss in the past couple of years of hits like Sex and the City and Six Feet Under, one has to wonder if HBO is finally losing steam, artistically. Sure, Entourage and The Wire still get buzz, and Rome has a small-but-devoted following.
But the network is giving up on Deadwood after this season (though it will wrap up the story lines with two, two-hour movies), though the show is still artistically vital and exciting as ever, if Sunday's premiere was any indication. The show's almost baroque use of language and multi-layered plot threads perhaps make it very hard to follow for the casual viewer perhaps, but time was when HBO didn't seem to care about that stuff so much. Heck, even the meandering, introspective (read: fewer whackings ) recent season of The Sopranos seemed to bore most viewers, though David Chase's evolving artistic vision impressed a vocal minority even further; the ratings dipped a bit, but were still better than anything else on Pay Cable, of course.
With the financially-induced demise of Deadwood imminent, and the advent of a more traditional show like Lucky Louie (which I have not seen, but hear was nothing special), I am starting to wonder if HBO is losing some of its creative edge and becoming more, well, network-y. I also have to wonder how much they take things like repeats and On Demand into consideration when looking at their ratings, since many people now don't see these shows right when they first air. I'd love to see some other opinions on this issue. Also, I have to tell people: if you're not on the Deadwood bandwagon yet, it's never too late to get on. In my humble opinion, it's one of the best three shows on TV, period.
Read More

| Zap2It
Posted by Eric Chaloux Categories: Comedy, NBC, My Name Is Earl, Saturday Night Live, Talent, The Office, News, Ratings, Renewals,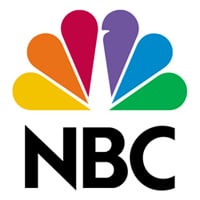 If the new summer shows have you feeling blue, NBC has a solution. The network just released what they are calling "NBC First Look." It has new video clips of every new show including Heroes, Studio 60, Friday Night Lights, Twenty Good Years, 30 Rock, and Kidnapped. You can also find out what will be happening on your old NBC standbys next season.

Read More

| NBC First Look
Posted by Eric Chaloux Categories: Comedy, Prime Time, Talent, Internet, Ratings, Video,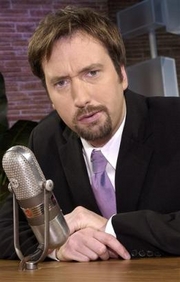 You either like them or hate them. Now your computer can have Tom Green and Bill Maher playing all the time. The two are about to square off on the Web. Green's show Tom Green Live debuts on June 15th at 11 pm ET/8 pm PT on ManiaTV.com. He'll be up against Bill Maher, whose show The Amazing Fishbowl is already up and running on Thursdays on Amazon.com. Mania TV CEO Drew Massey said recently about Green's show, "It's much more down and dirty, more raw and authentic." Makes you kind of wonder what we'll see since Green will be broadcasting the show from his living room.
Read More

| USA Today
Posted by NoName Categories: Commercials, News, Ratings,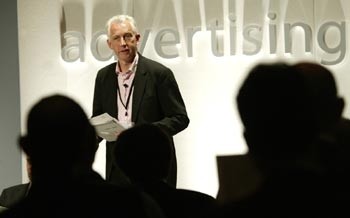 What are the brains in TV advertising and technology up to now that TiVo reports its users skip 70% of commercials? A Philips patent application begun in 2003 reveals that TV viewers may soon be unable to fast forward or change the channel the moment a TV ad comes on the station. According to the U.S. Patents office, it will be an "apparatus and method for preventing switching from a channel during an advertisement display."
Rather than rely on technology that forbids viewers the inalienable right to change the channel, it might simply be a matter of putting out vision worthy ads. Oh, they try, but there hasn't been much marketing genius or else we would be enjoying every minute of the boob tube, including the ads.
Read More

| PVRBlog
Posted by Eric Chaloux Categories: CBS, FOX, NBC, WB, Arrested Development, West Wing, The, Cancellations, Internet, Ratings,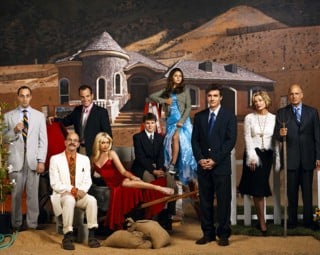 The new summer season is about to take over the steamy airwaves. As we laugh, cry and look for the remote while watching these new shows it will give us sometime to think about what's on the horizon. A lot of shows won't be back this fall.
Here's what MSNBC has as the Top 5 shows they'll miss.
Arrested Development
Alias
The West Wing
Everwood
That '70s Show

A lot of big names are not on their Top 5 list. Some of those obvious ones are Will & Grace, Malcolm in the Middle and the Bernie Mac Show. I'm not that heartbroken over a season without Hope & Faith and Joey.
Read More

| MSNBC
Posted by Eric Chaloux Categories: Kids, ABC, CBS, NBC, Ratings,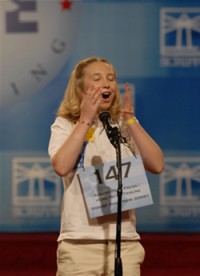 It got prime time billing, but the Scripps National Spelling Bee on ABC Thursday night didn't get an A in the ratings. Coming off the movie "Akeelah and the Bee" that thrust the world of spellers into the spot light, the National Bee got stung in the ratings and finished in third place.
Here's a look at the numbers…8 million people tuned in the telecast, which earned a 2.2 rating/7 share in the adults 18-49 demographic, according to Nielsen. That tied it for third place with NBC in the demo between 8 p.m. and 10 p.m., when its competition was Fox's "So You Think You Can Dance" reality show, CBS's game shows and a "CSI" repeat and NBC's four repeats of "The Office."
The winner of the night was CBS with that brutal Gameshow Marathon and a CSI repeat. Oh, the other winner of the night was New Jersey's Catherine Close who won with the word U-R-S-P-R-A-C-H-E.
Posted by Eric Chaloux Categories: Food & Home, Prime Time, Reality, Cable, Ratings,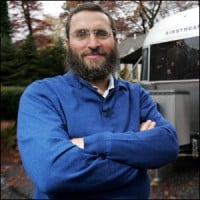 Dr Phil better get out his "A-Game" because new television therapist Rabbi Shmuley Boteach is red hot right now and moving up in the ratings with TLC's Shalom in the Home. It's good stuff. Rabbi Shmuley is not made for TV therapist. He'll tell you like he sees it - but not in the Dr. Phil type of way. He's an Oxford-trained theologian and philosopher who's written a dozen-plus books on relationships and families and counseled thousands of people through all of life's challenges. The show now has video podcasts available for your "Oy-Pod."
Here are some of his Shmuleyisms:
You can't be a good parent without being a good spouse.
There are two kinds of parental love: the love you give your kids, and the love you give your spouse. Kids with loving spouses grow up believing in romantic love.
It's your kid's job to resist. It's your job to impose your will.
Good discipline is just another form of love.
Ten percent of life is what happens; the other 90 percent is what you do about it.
Many of us parent out of fear - fear of alienating our kids, fear of making the wrong choice - but fear never leads to the right destination.
You cannot fix your children without also fixing yourself.
Shalom in the Home airs Mondays at 10 ET/PT on TLC. They're also looking for families to be on future episodes. You can find an application on the Shalom in the Home Web site.

Read More

| Shalom in the Home
Posted by Christopher Stone Categories: Drama, Prime Time, Cable, Showtime, Ratings,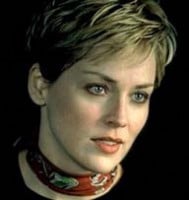 The Huff: Season 2 Premiere, guest starring Sharon Stone, Sunday night on Showtime, was less than a lusty success with viewers. According to the AC Nielsen Company, the initial airing of the episode was watched by a scanty 372,000 viewers, losing 36% of Huff's lead in show, the Oscar-winning Crash.
It was a difficult weekend for the 48-year-old sex star elsewhere, too. Movie-goers didn't exactly roll out the Welcome mat, much less the red carpet, for Stone at the nation's box offices, either. Despite a media blitz of advertising and publicity, the opening weekend of Stone's Basic Instinct 2, a sequel to her early '90s' mega-hit, grossed a dismal $3.2 million, placing 10th on the list of last weekend's top-grossing motion pictures.
© Gear Live Media, LLC. 2007 – User-posted content, unless source is quoted, is licensed under a Creative Commons Public Domain License. Gear Live graphics, logos, designs, page headers, button icons, videos, articles, blogs, forums, scripts and other service names are the trademarks of Gear Live Inc.