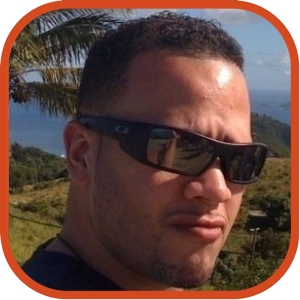 Posted by Jason Diaz Categories: Lifestyle, App Updates, Passbook, Apple, Free Apps,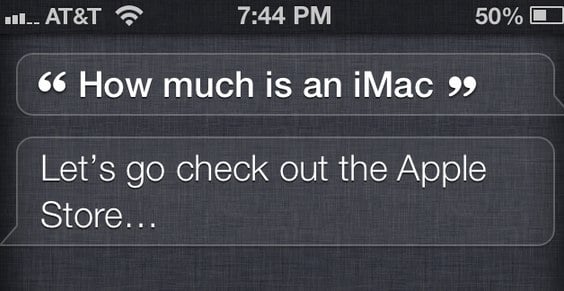 Apple has released an update for its Apple Store app, bringing it to version 2.4. This one adds both Passbook and Siri integration. Now users can send gift cards straight from the app and have them emailed directly to the recipient; it is housed digitally in the Passbook app for convenient access. In addition, Siri's API protocol is now enabled to access the Apple Store's catalog.
What's New in Version 2.4
Buy new gift cards and email them to friends and family right from the app. These gift cards are easily integrated with the new Passbook app (U.S. only, iOS 6 required).
Ask Siri to help you find prices and shop for Apple products. (Siri-enabled device required.)

Read More

| Apple Store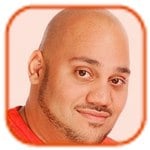 Posted by Andru Edwards Categories: Lifestyle, App Updates, Reviews, Free Apps,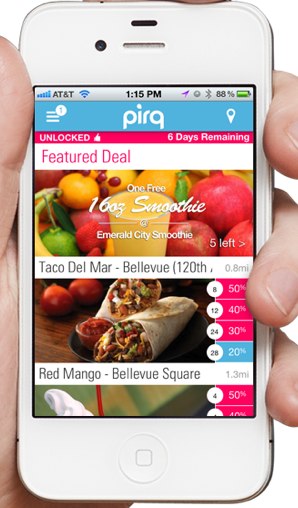 We were able to get a look at the new Pirq app update, which is focused on bringing beauty to the free restaurant discount app. In addition to making the app look a bit more slick, Pirq also worked on bringing restaurant information directly into the app itself in a Yelp-like fashion, and finally, the company wanted to make it even easier to go through the process of finding a restaurant to eat at, to redeeming the free deal (no pre-printed coupons or pre-payments are needed, unlike apps like Groupon or LivingSocial.)
The tour of the app begins with the magazine philosophy. In order to get users to tap on a restaurant deal, a magazine approach is used. Big, polished, glossy images of delicious food, all from the restaurants. The app even pulls in featured menu items that are popular at the different restaurants. Read on for all the details.
Click to continue reading Pirq 1.5: Refreshed UI, more new features coming soon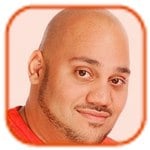 Posted by Andru Edwards Categories: Lifestyle, iPad Apps, Free Apps,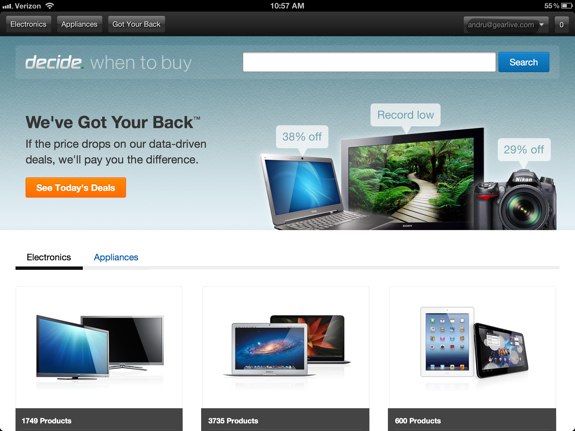 We're always on the hunt for a good deal, which is why we're fans of Decide. The site finds the best deals on electronics and appliances, and through its algorithm, predicts when you should buy things based on price trends. Recently, Decide launched its "Got Your Back" feature, which suggests 10 products at bargain basement prices. If you buy one and the price drops within the next two weeks, Decide will pay you the difference, for free.
Today the company continues its roll with the release of the Decide iPad app. It's basically everything you already love about Decide (and if you don't use them, you should,) optimized for the iPad. Yes, that includes high-resolution Retina display graphics as well. It's a beautiful app, and it's available now on the App Store for free.
I spent some time at the Decide offices earlier this week--great people over there, and we look forward to what the future holds for the company.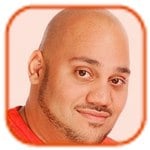 Posted by Andru Edwards Categories: Lifestyle, App Updates, Apple, Free Apps,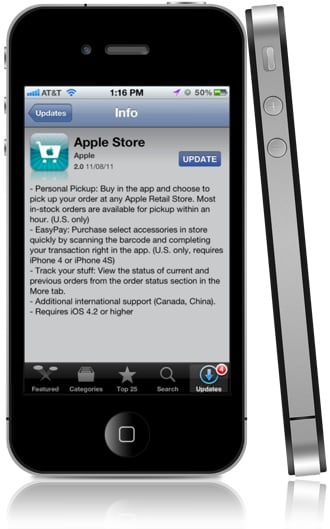 Apple on Thursday updated its retail iOS app (now Apple Store 2.0) and as rumored last week, it includes an expansion of Apple's in-store pickup program and EasyPay, a self-checkout option for some items.
Now, when you order certain items using the app, it will give you the choice of either picking it up in a nearby store or having it shipped to you. It will also let you know whether or not the item is in stock in stores in your area. Apple has said most store-stocked items can be ready for pickup in about an hour.
Apple debuted the ship to store option a few weeks ago, starting in San Francisco and then adding Apple Stores in New York City. Since the launch of the app, the service has been added to stores in an array of cities and it will launch for additional U.S. stores as the holidays approach.
Click to continue reading Apple Store 2.0 app lets you self-checkout at Apple Stores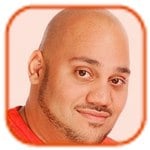 Posted by Andru Edwards Categories: Lifestyle, New Apps, Apple, Free Apps,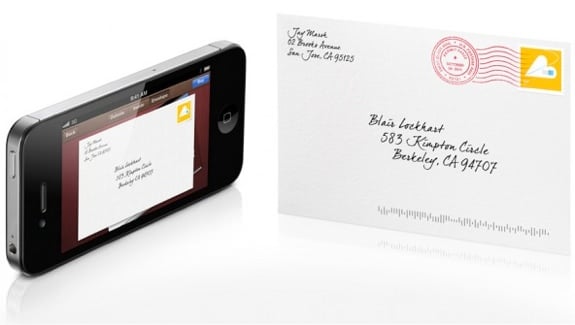 Apple just released Cards, its new app that allows users to create gorgeous greeting cards right from an iPhone, iPod touch, or iPad:
The new Cards app from Apple lets you create and mail beautifully crafted cards personalized with your own text and photos — right from your iPhone or iPod touch. Take a quick snapshot and with a few taps and swipes, an elegant letterpress card is on its way to any address in the world. Each card is just $2.99 when sent within the U.S. and $4.99 when sent to or from anywhere else. And that includes postage.
You can get it now, free, on the App Store.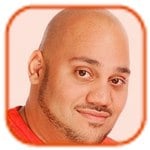 Posted by Andru Edwards Categories: Lifestyle, Free Apps,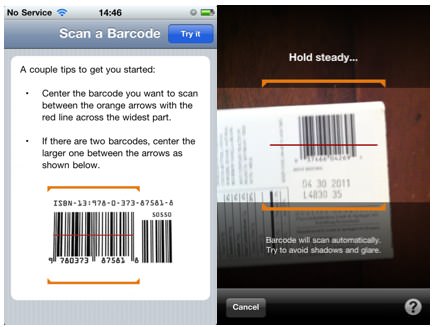 Amazon just updated their Amazon Mobile app for iPhone to now include barcode scanning. Basically, while you are out and about shopping, you can use your iPhone to scan the barcode of whatever you are thinking of buying, and Amazon will give you their price on the item. From there, you can purchase it and choose all your shipping options. Seriously, we have no idea what took Amazon so long to implement this, but it'll definitely be a money saver. You can download the Amazon Mobile app for free.
Read More

| Amazon Mobile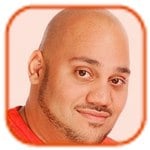 Posted by Andru Edwards Categories: Lifestyle, Reviews, $4.99,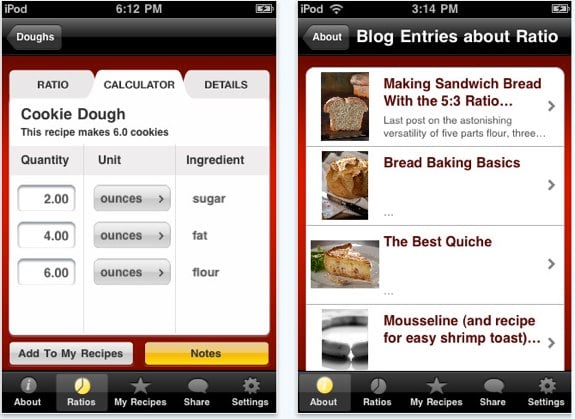 We've been playing with the Ratio app for a bit, and we must say, we're impressed. If you are into cooking, or if you want to get into cooking, this is one of those apps that comes out and sets you free from recipes and having to follow them perfectly. The app is $5, and here's what you can expect from it:
The 32 critical ratios that form the backbone of the culinary arts, with instructions: doughs, batters, meat preparations, custards, sauces (pasta dough and pizza dough, sponge cake and pancakes, fritters and crepes, stocks and sauces, crème caramel and chocolate sauce.
A calculator that figures out how much of each ingredient you need, no matter how many or how few people you want to serve.
An ounces-to-grams converter (ratios work no matter what unit you choose to use!).
Delicious variations for recipes on all the ratios, ideas for the creation of new dishes according to your tastes.
An easy way to store your own recipes and notes that you've created from the basic ratios.
Quick fun ways to share what your cooking with your fellow cooks, on Facebook and on Twitter.
Ratios is also a great way to understand and tweak your own recipes, to help you make your pancakes even fluffier, your pizza dough crisper, your crème brulee richer.
Definitely nice to have in the palm of your hand, and the app is already optimized for iOS 4.
Read More

| Ratio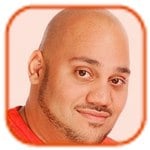 Posted by Andru Edwards Categories: Entertainment, Lifestyle,
So, you know how magicians never wanna let the cat out of the bag and reveal how their tricks work? Well, there's an awesome iPhone app called iForce which turns out to be a fun magic trick. The problem, though, is that it is so good that magicians purchase it and then rate the app with one star in the App Store. It isn't because they don't like it, as their actual comments are nothing but glowing—they rate it one star so that people think the app sucks, and therefore won't buy it, and therefore won't know how it works when a magician uses it on them. Yeah, sneaky, we know.
Here's the thing though—someone took the time to write the app and submit it to the App Store for purchase. These magicians are not only enjoying the app, and it obviously gives them a chance to seem cooler than they are, but they are limiting the income potential of the guy who wrote it, all in the name of selfishness. Since they've been at this, the app has dropped from having 5 stars to now having 3.4, and as such, sales have dropped sharply. This is as pathetic as when companies try to find their competitors in the App Store and give them bad ratings just to people will buy their apps instead.
If you wanna check out a cool app, give iForce a shot - it's $2.99. If you like it, how about helping out the creator, Grigor Rostami, by giving him a good review? You can see a demo of the app up top.
Read More

| iForce (App Store)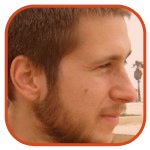 Posted by Brandon Gribin Categories: Lifestyle, Reviews, $1.99,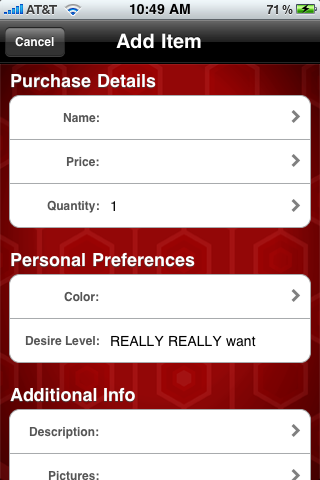 Gifters, currently available for $1.99, lets you create and manage gift lists. If you're patient and comfortable with getting friends and family on-board, this may be for you. To some though, the app may be just a little too cumbersome.
After creating an account - where you're forced to input your physical address, for some odd reason - you're guided through a tutorial by means of several notification windows. Following that, you're free to create and share lists. The app has no gift database though, so when creating lists you have to fill in several information fields all on your own.
Click to continue reading Gifters app review
Read More

| Gifters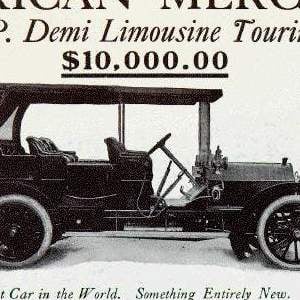 Posted by Drea Avellan Categories: Lifestyle, Social Networking, App Updates, Free Apps,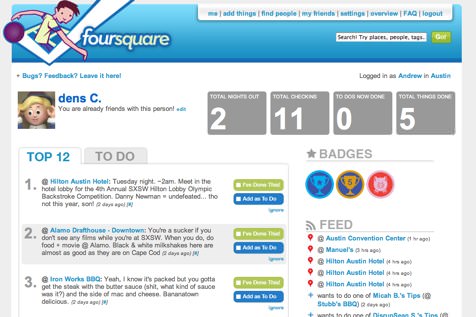 Foursquare has just released version 1.3 for their iPhone app, which now notifies you with a buzz when friends are nearby, via push notification. Foursquare allows you to check-in at different locations, and lets your friends know where you are (this also includes optional Twitter pinging.) What makes this app stand out is the badges system. This system awards you for your activity, whether is checking in to a new place or returning to it for the 100th time. Competitive souls can find subtle amusement by attempting to dethrone majors for locations – people that have been to a specific location many times. If you haven't tried out Foursquare yet, I highly recommend it.
Read More

| Foursquare
© Gear Live Media, LLC. 2007 – User-posted content, unless source is quoted, is licensed under a Creative Commons Public Domain License. Gear Live graphics, logos, designs, page headers, button icons, videos, articles, blogs, forums, scripts and other service names are the trademarks of Gear Live Inc.