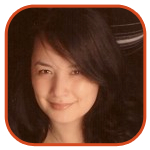 Posted by Veronica Santiago Categories: Syndication, Video,
If hearing Roger Ebert sample his new voice on Oprah made you yearn for the old days, this hilarious trip down memory lane is for you.
In this profanity-laced outtake reel from the Siskel & Ebert program, you get a behind-the-scenes look at the - uh, special - relationship Ebert shared with his old partner, Gene Siskel.
Read More

| YouTube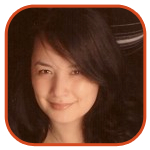 Posted by Veronica Santiago Categories: Daytime, Talk Shows, Syndication, Oprah Winfrey Show,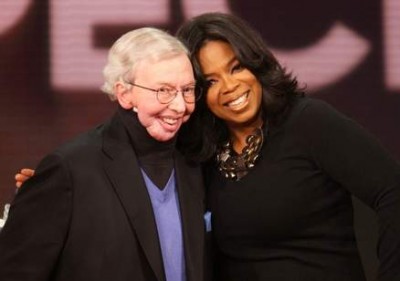 Although his widely-read reviews are still accessible online and in print, there is one thing longtime fans of Roger Ebert have had to do without. Now, thanks to the aid of Scottish technology, movie lovers will once again be able to hear the famous critic speak again - with his own voice.
On tomorrow's episode of Oprah, Roger will sit down with his old friend Oprah Winfrey for his first interview since leaving the air in 2006. Ebert, who was first diagnosed with papillary thyroid cancer in 2002, has been unable to speak since the illness took part of his jawbone and forced him to go silent.
Click to continue reading Roger Ebert to Sit Down with Oprah Winfrey
Read More

| Roger Ebert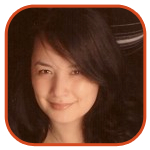 Posted by Veronica Santiago Categories: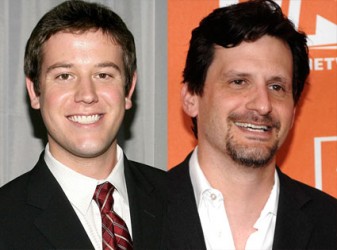 It's out with the old and in with the new.
Just a day after learning Ebert & Roeper was officially no more, we're already being introduced to the program's new reviewers.
For At the Movies' 23rd season, a pair of Bens will be assuming the critiquing duties. Ben Lyons, best known for his movie work on E!, will be occupying one chair while Ben Mankiewicz, the host for Turner Classic Movies, will be sitting in the other.
Click to continue reading Replacements Named for Ebert & Roeper
Read More

|
E! Online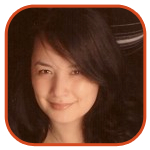 Posted by Veronica Santiago Categories: Syndication, News,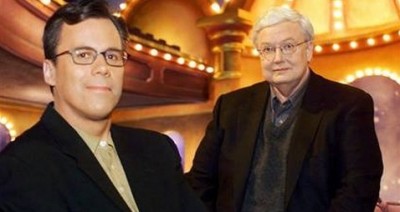 Thanks to some seriously questionable moves on behalf of Disney-ABC Domestic Television, fans of Ebert & Roeper are throwing their two thumbs down…way down.
Both hosts of the film review show (formerly known as Siskel & Ebert) have just announced that they are parting ways with the long-running institution. Why? Well, it appears that the cheap owners are now opting to change things up.
Yesterday, Richard Roeper said he was leaving the weekly program because negotiations to extend his current contract failed. The critic, who permanently joined Roger Ebert back in 2000, will last be seen during the weekend of Aug. 16-17. This contract dispute comes almost a year after regular viewers saw the 'Thumbs Up/Thumbs Down' mentions removed from the show. An "offensively low" offer with Ebert (who has the copyright on the gestures), forced the producers to come up with new ways to review films.
Click to continue reading Ebert & Roeper Loses Ebert And Roeper
Read More

|
Associated Press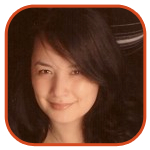 Posted by Veronica Santiago Categories: Syndication,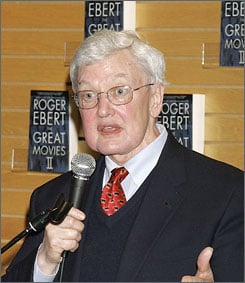 For nearly 30 years, Roger Ebert has been sealing his movie reviews with a signature Thumbs Up or Thumbs Down. Unfortunately, potentially-heated contract negotiations between Ebert and his distribution company have forced (temporary?) changes to the Ebert & Roeper program. Now both sides are pointing fingers at those allegedly responsible for pulling the digits.
Viewers of the most recent episode may have noticed a slight change in the program. No thumbs! Richard Roeper and his guest co-host made their opinions on such movies as The Nanny Diaries and Resurrecting the Champ as clear as possible without a 'pointed' summary. (For the record—they disliked
both
films).
Disney-ABC Domestic Television claims the renowned critic put the copyrighted move on hold during negotiations (Ebert and the estate of the late Gene Siskel hold the rights to the critiquing method). But through a statement posted on his website, Roger denies making that request. In addition, he says that Disney (as of 8/24) had not gotten back to him after what he feels was an 'offensively low' offer.
As most you already know, health problems have kept Roger Ebert from fronting an episode of the show for over a year. But he has been contributing in other ways and still posts through his own site. I just pray that the distribution company isn't trying to take advantage of his current status during their contract talks. But then again—they wouldn't do something like that, would they??
Read More

| RogerEbert.com


Posted by Wendy Michaels Categories: Talk Shows, Talent, News,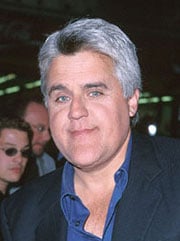 While Roger Ebert recovers, Jay Leno and Kevin Smith will be populating the balcony on Ebert & Roeper in his absence. I'm not sure what credibility Leno has for film reviews, but I bet Kevin Smith will have a thing or two to say about the films being reviewed. Leno, of course, is the host of NBC's Tonight Show and will serve as the first guest co-host for the review show while Ebert continues recovery after cancer surgery last month. Tune in on the August 5-6 episode to see Leno review Talladega Nights: The Ballad of Ricky Bobby, Miami Vice, Little Miss Sunshine, The Night Listener and Shadowboxer. Says Roeper of Leno's guest stint, "America knows Jay as the country's most popular late-night talk show host, but I know him as a guy who loves movies and loves to debate movies with Roger and me—both on camera and backstage at The Tonight Show."
Kevin Smith takes on the challenge for the August 12-13 episode, but there's no confirmation of the films he'll be reviewing yet. I'm just wondering if there'll be any digs against Joel Siegel, the film critic who recently walked out on Smith's new feature, Clerks II.
Read More

| CNN Entertainment


Posted by Wendy Michaels Categories: Talent, News,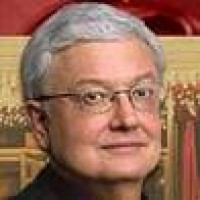 Following an emergency operation to repair complications from a previous cancer surgery, Roger Ebert is in serious but stable condition. Ebert has had several cancer surgeries to remove tumors on his thyroid and salivary glands. This recent surgery was to remove another cancerous growth on his salivary gland, but a blood vessel burst near the site of the operation.
Ebert, 64, of course is best known for his role as The Chicago Sun-Times' film critic. His pairing with fellow critic Gene Siskel provided the opportunity to review films with their well known "thumbs up" or "thumbs down" rating system. Siskel died in 1999, but the balcony did not close on the review show – instead Richard Roeper joined Ebert to continue critiquing films.
Read More

| People

© Gear Live Media, LLC. 2007 – User-posted content, unless source is quoted, is licensed under a Creative Commons Public Domain License. Gear Live graphics, logos, designs, page headers, button icons, videos, articles, blogs, forums, scripts and other service names are the trademarks of Gear Live Inc.