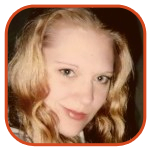 Posted by K.C. Morgan Categories: Comedy, Cable, Gossip,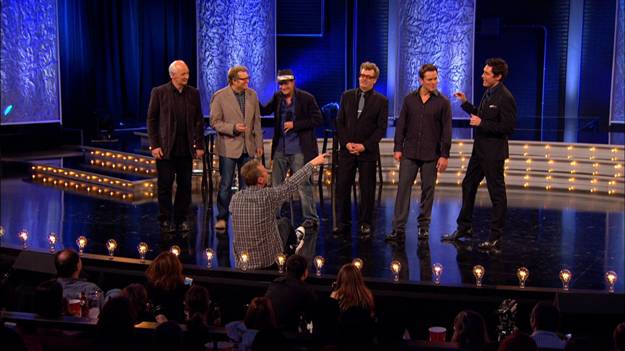 For the second year in a row, Charlie Sheen will join the ranks of Drew Carey's Improv-A-Ganza, which airs on GSN. Sheen's first appearance as part of the act was a surprise to everyone but Sheen -- even the comedians were startled.
We're pretty sure that he got a specific invite this year. The show will begin airing on GSN on April 11 at 8pm and 11pm EST, but you won't see Charlie Sheen until the April 12 episode.
Click to continue reading Charlie Sheen Joins Drew Carey for Improv Show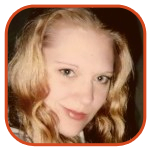 Posted by K.C. Morgan Categories: Comedy, Specials, Cable, Video,
Drew Carey will reunite with Whose Line Is It Anyway? costars Colin Mochrie, Brad Sherwood, Greg Proops and Ryan Stiles for Drew Carey's Improv-A-Ganza, which will air on the Game Show Network. Comedienne Kathy Kinney has also joined the cast.
The show, which will feature audience participation as well as improvisational comedy, premieres on GSN on March 28. The show will be taped live at the MGM Grand Hotel and Casino in Las Vegas this month.
Heather Anne Campbell, Jeff Davis, Chip Esten and Sean Masterson will help round out the cast.
We're not sure how the game show aspect figures in to this comedy stage show -- but, we don't care. Carey and crew shine at improv, and this is one Ganza we don't plan to miss.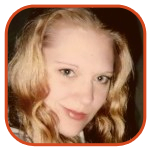 Posted by K.C. Morgan Categories: Games, Reality, Cable, Video,
GSN has made it possible to enjoy the best of four decades in a single night, and now they're giving game show viewers what they always wanted: 1 vs. 100 without Bob Saget. The cable channel is rebooting the once-popular game show, awarding players up to $50,000 per episode. The stakes are smaller, but otherwise the game is the same.
Carrie Ann Inaba hosts the series, which is scheduled for debut on November 15. Inaba has also been seen on the judging panel of Dancing With the Stars.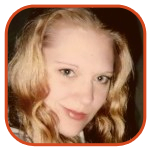 Posted by K.C. Morgan Categories: Daytime, Games, Cable, Video,
To celebrate Betty White's SNL debut, the Game Show Network will host a seven-hour marathon of the octogenarian's greatest game show moments. White, a once-frequent guest on Match Game, will be the central programming theme for the cable network from 9 am to 4 pm on May 8.
White appeared on the show from 1974 to 1977 along fellow celebs like Eva Gabor, Richard Dawson and Brett Somers. Match Game was a slightly naughty Mad Libs-style game where contestants did their best to match celebrity answers - and really, it's great fun. If you've never seen the show, Betty White Saturday is a great excuse to check it out. During the marathon, viewers will be treated to classic Betty White moments. She'll show off some exotic dancing, have ice cubes thrown down her blouse and make jokes about her famous then-husband Allen Ludden.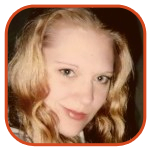 Posted by K.C. Morgan Categories: Daytime, Games, Cable, News,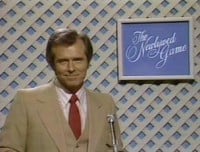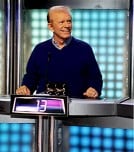 Bob Eubanks will return to host The Newlywed Game for one night only on January 7 on the Game Show Network. The famous game show host will step behind the mic to relieve current host Carnie Wilson, who will serve as a celebrity contestant.
The guest hosting spot will give Eubanks a distinct honor: he'll be the first game show host in TV to have hosted the same game show in five different decades. He first became the host of the series in 1966, returning to the show again in every successive decade in new versions of the game.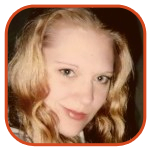 Posted by K.C. Morgan Categories: Games, Reality, Cable,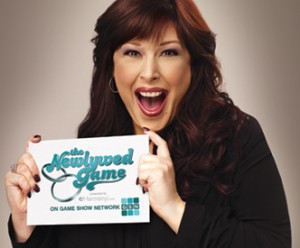 Don't know who she is? Well, the Game Show Network is going to give you plenty of opportunities to find out everything you don't know about Carnie Wilson, best known for her role in the girl group Wilson Phillips.
She's currently appearing on GSN as the host of the newly revamped Newlywed Game, formerly made famous in past decades by Bob Eubanks. Now, the network will try a reality style they've never attempted before: they're going to spotlight Carnie's behind-the-scenes life.
Click to continue reading GSN Spotlights Carnie Wilson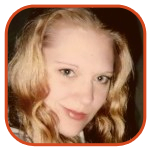 Posted by K.C. Morgan Categories: Games, Reality, Cable, Renewals,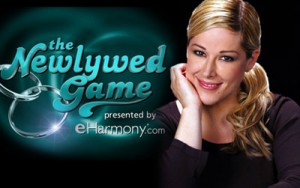 The Game Show Network is sticking with Catch 21 and the newly revamped Newlywed Game. Both game shows have been renewed for another run on the cable network, and both will see big surprises in upcoming episodes.
The Newlywed Game will turn standard marriages on their ear by featuring the first-ever same-sex couple on the series: George Takei (Star Trek) and his mate Brad Altman, to be exact. Other celebs scheduled to appear with their real-life partners include Davy Jones of The Monkees and his wife Jessica Pacheco, Edyta Sliwinska and Alec Mazo from Dancing with the Stars, and several celebs from The Biggest Loser, Survivor, Real Housewives and others.
Click to continue reading GSN Gathering Celebs for Two Renewals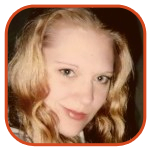 Posted by K.C. Morgan Categories: Award Shows, Games, Reality, Cable, Amazing Race, The, American Idol, Gossip,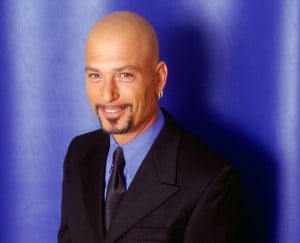 The Game Show Network will sponsor the first-ever game show awards, an event that will celebrate everything the cable channel loves about televising gaming. Howie Mandel will emcee the event, which airs June 6 at 8pm ET on GSN.
"I want the game show awards to be unlike any awards show on television," Mandel said in a recent statement. "We'll see what happens." Mandel's comedic career enjoyed renewed success with the launch of Deal or No Deal, which became a hit for NBC. Mandel was nominated for an Emmy in 2008 by virtue of his work on the show.
Click to continue reading Howie Mandel to Host Game Show Awards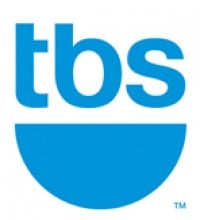 Get Smart. Indiana Jones. Re-making old classics is the latest trend on movies…so why can't the same technique be applied to TV? I'll admit - I'm a huge game show fan. Any game, any time, I play along and I usually do quite well. True TV game-players know where the best action can be found: GSN. But in this age of old-is-new, where past ideas are suddenly no longer passé, the classics come alive. In this case, it's Match Game.
A show with a long history that just got a little bit longer. Match Game originally hit the air in 1962 on NBC, running for seven seasons before cancellation. This is not the most famous version of the show. Match Game didn't hit its real stride until it found a home on CBS in 1973. The episodes have resulted in some of the most popular programming GSN has ever ran, and for good reason.
I can summon this up for you in just two words: Richard Dawson.
Click to continue reading TBS Makes a Hit…or Mistake?
Read More

|
Hollywood Reporter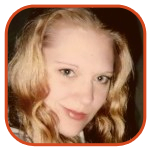 Posted by K.C. Morgan Categories: Games, Prime Time, Reality, Cable, Gossip,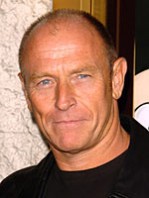 Corbin Bernsen will host a new original for GSN, the Game Show Network, starting in 2008. The game show, How Much is Enough, pushes contestants to find out just how strong their own greed is. Four competitors will face off against a ticking clock, each vying to win the biggest bucks with their secret buzzers.
The network ordered forty episodes of the game, which will start airing January 8 at 9 pm ET. How Much is Enough will be part of the channel's regular lineup Tuesdays through Saturdays. The show marks Bernsen's first game show hosting attempt. Bernsen currently stars in USA's Psych, though most fans will remember him for his role on L. A. Law.
Read More

|
GSN
© Gear Live Media, LLC. 2007 – User-posted content, unless source is quoted, is licensed under a Creative Commons Public Domain License. Gear Live graphics, logos, designs, page headers, button icons, videos, articles, blogs, forums, scripts and other service names are the trademarks of Gear Live Inc.