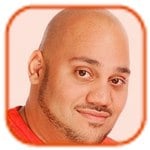 Posted by Andru Edwards Categories: Comedy, Late Night, Talk Shows, Cable, NBC, Gossip, Internet,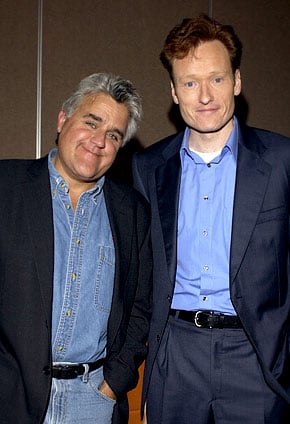 Conan O'Brien admits that the feud between him and Jay Leno remains fierce.
The bitter rivalry began in earnest in 2010 when, barely six months after replacing Leno as host of The Tonight Show, Conan was ousted from the show. "In some ways, that was more intense than Jay versus Dave [Letterman]. It felt like the younger guard [supporting Conan] against the old guard [Leno]. People were having rallies, making videos slamming NBC, and NBC was thinking, 'How is Conan doing this?' I was being credited as a genius when I didn't have the slightest idea who these people were," Conan told ShortList magazine.
Conan - who now hosts a new self-titled talk show - added that some of his most ardent fans even went so far as to get a tattoo as a show of support. He was, however, quick to point out that he didn't necessarily appreciate the gesture. "They've tattooed my face on their body. I always feel like, 'Look, I'll pay to have that removed,'" the talk show host added.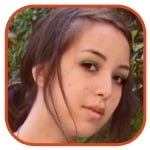 Posted by Robin Paulson Categories: Comedy, Announcements, Internet, News,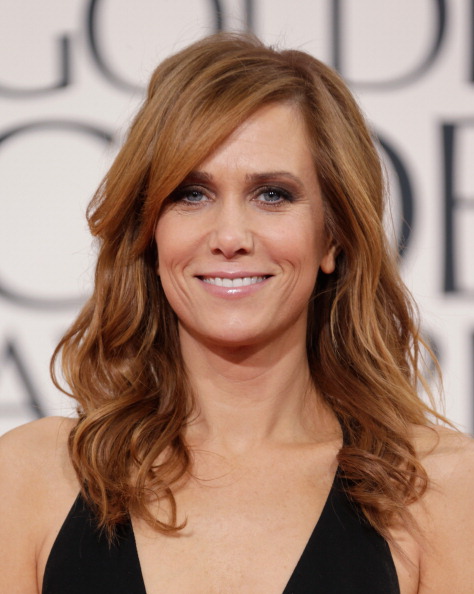 So what has Kristen Wiig been up to since her departure from Saturday Night Live, you ask? Well, Arrested Development fans will be happy to hear that she'll be dropping in to guest star on the show.
Though details of the plot in which she will star in have yet to be revealed, it has been confirmed that she will portray a young Lucille Bluth (played by Jessica Walter).
The show - which had been cancelled by Fox after three seasons and later garnered a cult following - will premiere on Netflix in May, and the show's creator Mitch Hurwitz has affirmed that the long-awaited Arrested Development film will still happen: "This is the first act of what we would like to complete in a movie. These are episodes that set that up. One does not work without the other."
In addition to Wiig, Seth Rogan, Conan O'Brien, Andy Richter, John Slattery, Terry Crews, and Isla Fisher have also been confirmed as upcoming guest stars.
Read More

| The Hollywood Reporter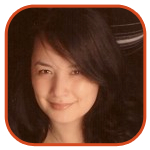 Posted by Veronica Santiago Categories: Comedy, Late Night, Talk Shows, Cable, Video,
Although we are still over two weeks away from the official launch of Conan O'Brien's new TBS show, the buzz is already building. To ramp up the excitement for the late-night program, Team Coco began 24 hours of live streaming from the show's offices at 1 p.m. EST today.
What behind-the-scenes action could we possibly see from that camera focused on the stairwell of their "comedy bunker"? If you were watching at 6:00 p.m. EST, you would have caught a dancing Taco Bell mascot (with a dancing taco). Earlier in the afternoon, you would have been treated to an aerobics session straight from the '80s.
Conan kicks off on November 8.
Read More

| The Huffington Post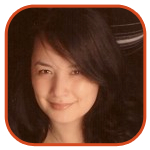 Posted by Veronica Santiago Categories: Comedy, Late Night, Talk Shows, Cable, Video,
Conan O'Brien may not have Max Weinberg for his new TBS program, but right now he has Def Leppard … and soap … and water.
How clean can O'Brien's desk possibly get? Find out when Conan debuts on November 8.
Read More

| The Hollywood Reporter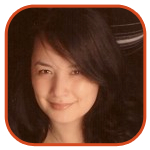 Posted by Veronica Santiago Categories: Drama, Prime Time, Reality, Sci-Fi/Horror, Talk Shows, Cable, Showtime, Gossip, Ratings,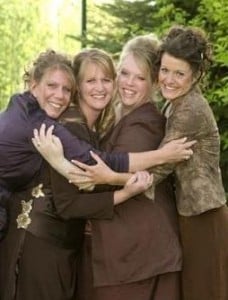 -Sister Wives pulled in a record number of voyeurs for TLC on Sunday. The reality series about a polygamist family drew in the network's largest audience (2.3 million) for a premiere in a year.
-Dexter Morgan saw killer numbers this weekend as well. The Season 5 premiere of Dexter—which also brought in 2.3 million—was Showtime's best opener in 15 years.
-Drummer Max Weinberg will not be joining Conan O'Brien for his new late-night talk show. Guitarist and keyboard player Jimmy Vivino will take over when Conan debuts on TBS on November 8.
-Joseph Cerniglia, who appeared on a 2007 episode of Kitchen Nightmares, was found dead in the Hudson River last week. He is now the second person connected to a Gordon Ramsay show to have committed suicide. (Hell's Kitchen contestant Rachel Brown died in 2007.)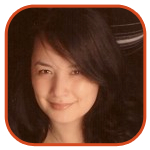 Posted by Veronica Santiago Categories: Late Night, Talk Shows, ABC, NBC, Gossip, News, Rumors,
What seemed so far off in the future has now been given a date. Jay Leno's departure from The Tonight Show will happen on May 29, 2009.
This calendar announcement was announced earlier Monday by NBC. The news ended any speculation that the network might chicken out and keep the ratings winner in place a bit longer. Also solidifying the decision made years ago was the date chosen for Conan O'Brien's time shift: June 1.
Click to continue reading Jay Leno's Last Day Announced
Read More

|
Hollywood Reporter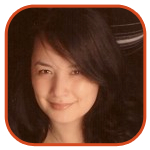 Posted by Veronica Santiago Categories: Comedy, Late Night, NBC, Saturday Night Live, News,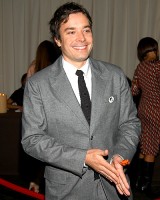 What was rumored over a year ago is now finally set to happen. Jimmy Fallon has been tapped to be Conan O'Brien's late-night successor.
Speculation as to who would fill the 12:30 AM slot has been ongoing since NBC decided to end Jay Leno's run back in 2004. With the 2009 deadline now approaching, the network is formally expected to reveal its newest golden child next month. (I guess that means more 'Last Calls' for snubbed Carson Daly.)
Since leaving Saturday Night Live, Fallon has appeared in a few film projects including last year's Factory Girl with Sienna Miller.
Read More

|
Hollywood Reporter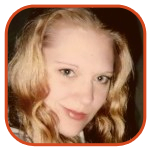 Posted by K.C. Morgan Categories: Late Night, Reality, Talk Shows, NBC, Rumors,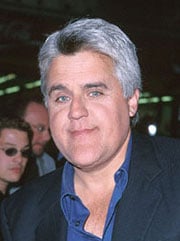 It all started when long-running NBC darling Jay Leno said he was going to retire. The Tonight Show, currently enjoying its fifty-second season on the network, is a show that's obviously bigger than any one man. So NBC execs immediately started casting about for Leno's replacement. Early rumors linked Conan O'Brien's name to the late night variety/talk show, leaving a hosting hole wide open on O'Brien's gig. Jimmy Fallon became the heir apparent, and Leno's retirement (not scheduled, by the way, until 2009) seemed a done deal. But now, Jay just might be changing his mind. Sources purporting to be close to the situation say Leno doesn't want to go, and NBC has answered the rumor. The network says it wants to stick with Leno, and has no intention of giving the show to O'Brien (and collectively, we can all say "whew"). The network is anxious to keep Conan on his regular late gig, which doesn't bode too well for Fallon's career.
Read More

| Yahoo News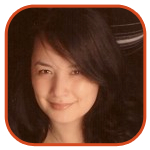 Posted by Veronica Santiago Categories: Comedy, Games, Prime Time, CBS, NBC, Scrubs,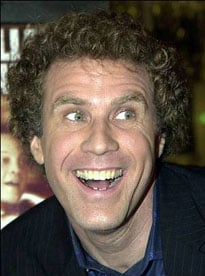 Last night I stumbled upon an episode of the Power of Ten and found myself sucked in by the thought-provoking topics. For those who have not seen the CBS game show yet, the concept is fairly simple. The contestants have to guess (within a certain range) how a sampling of Americans answered a particular question. For example: "What percentage of Americans think Elvis is still really alive?"
Okay, I actually made that last example up. But one real question from last night had me thinking: "What percentage of women said that they would date an ugly guy because they found him funny?" (Or something like that). Unfortunately, I don't remember the actual answer because my mind started trailing off. I quietly wondered:
'Which 'ugly' actors could I see dating simply because they made me laugh?'
Click to continue reading My Top Five: Ugly (Yet Funny) Men

Posted by Wendy Michaels Categories: Late Night, Talk Shows, NBC, Saturday Night Live, Rumors,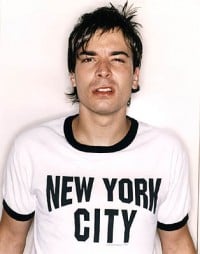 Former Saturday Night Live cast member Jimmy Fallon is reportedly being considered as the next host for Late Night. With Conan O'Brien scheduled to take over The Tonight Show hosting duties from Jay Leno in 2009, NBC is looking for someone to fill Conan's rather large shoes. The New York Times reported that NBC executives are discussing a deal with Fallon, but the deal makes no promises that he will win the coveted hosting job. Carson Daly, host of Last Call, would love the job, but NBC has not yet made that an option. Quite honestly, I would much rather see Fallon take on the job over Carson. Fallon has hosted MTV awards shows in the past and even filled in for David Letterman in 2003. And he's funny. I don't think the same can be said for Daly. It's unclear if anyone can really match Conan's wit, but it would be nice to see someone like Jimmy Fallon taking over. The deal with NBC may not end in the hosting job, but does guarantee that any projects he does will be exclusively for NBC. Marc Liepis, a spokesman for NBC, told E! Online that "the stories are speculation and unconfirmed." Fallon hasn't done too much since leaving SNL, except for the films Taxi and Fever Pitch, as well as lending his voice to Arthur and the Invisibles. He's got a couple of indie films coming up too. Personally, I'd love to see him on my TV every night—just have Tina Fey be his first guest. I really miss them on Weekend Update.
Read More

| Yahoo News

© Gear Live Media, LLC. 2007 – User-posted content, unless source is quoted, is licensed under a Creative Commons Public Domain License. Gear Live graphics, logos, designs, page headers, button icons, videos, articles, blogs, forums, scripts and other service names are the trademarks of Gear Live Inc.