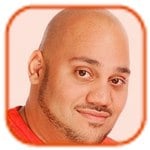 Posted by Andru Edwards Categories: Music, Prime Time, Reality, FOX, American Idol, Gossip, News,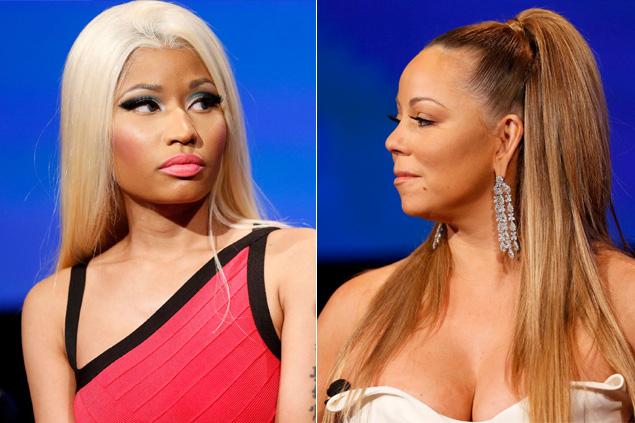 Mariah Carey has slammed Nicki Minaj.
The 43-year-old singer - who repeatedly clashed with the "Starships" hitmaker when they were both judges on American Idol last year - insisted she wants to press "delete" on her time on the show and claimed she can't even remember her fellow panelist. When asked about the program on Power 105.1's "Breakfast Club" radio show, she said, "I was a professional on that show, and that's all I have to say. I was a complete professional."
Click to continue reading Mariah Carey Slams Nicki Minaj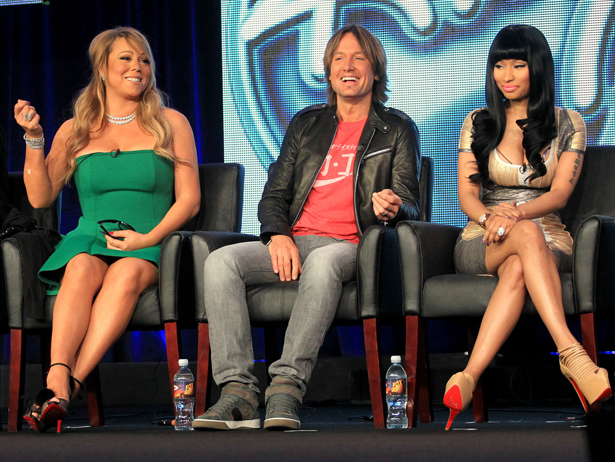 Mariah Carey hated being a judge on American Idol.
The "Art of Letting Go" hitmaker, who served on the show's judging panel for one season that ended six months ago, alongside Nicki Minaj, Randy Jackson and Keith Urban, has confessed it was like "going to work every day in hell with Satan":
"Honestly, I hated it. Here's what it was. I was the first person who signed on... I thought it was going to be a three-person panel. They gave me a nice... monetary moment, and I was just like, 'Okay, Randy Jackson will be there; I've known him forever. He used to play bass for me. Like, this isn't a big deal. This will be nothing.' But it wasn't that. It was like going to work every day in hell with Satan."
Click to continue reading Mariah Carey: 'American Idol' Was Hell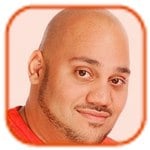 Posted by Andru Edwards Categories: Music, Prime Time, Reality, FOX, American Idol, Announcements, News,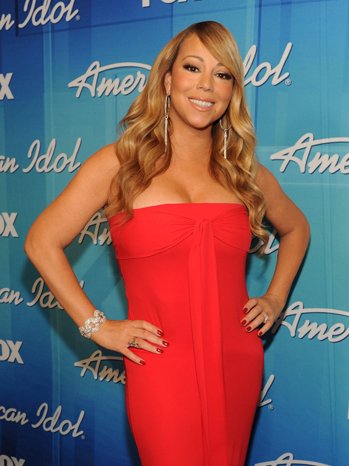 Mariah Carey has quit American Idol.
The 43-year-old singer has confirmed she will leave the show after just one season in order to undertake a world tour following the success of her latest single "Beautiful."
Mariah retweeted a message from her PR representatives which read, "W/ global success of ''#Beautiful'' (#1 in 30+ countries so far) @MariahCarey confirms world tour & says goodbye 2 Idol http://mariahcarey.com (sic)."
Along with the tour, Mariah has a number of other projects this year. "The rest of this year is jam-packed with Mariah putting the finishing touches on her much anticipated forthcoming album, headlining the Macy's 4th of July Fireworks Spectacular and appearing in Lee Daniels's The Butler, opening in August," her representative said.
Mariah is the second judge to confirm their departure from the American Idol panel after Randy Jackson, who was the only original judge remaining on the show recently revealed he made the decision not to return next season because he wants to focus on his other interests. "Yo! Yo! Yo! To put all of the speculation to the rest, after 12 years of judging on American Idol I have decided it is time to leave after this season," he says. "I am very proud of how we forever changed television and the music industry. It's been a life changing opportunity but I am looking forward to focusing on my company Dream Merchant 21 and other business ventures."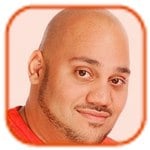 Posted by Andru Edwards Categories: Music, Prime Time, Reality, FOX, American Idol, Gossip, Rumors,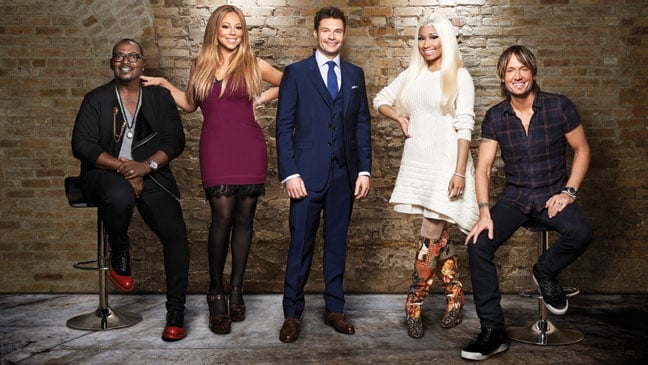 American Idol is returning to a three judge format. The singing competition's 13th season will have a diminished panel for the first time in five years in a bid to combat the Fox show's declining ratings.
Kevin Reilly, Fox's entertainment chairman, also revealed current judges Mariah Carey, Keith Urban and Nicki Minaj had been invited back, despite veteran mentor Randy Jackson deciding to leave the panel. "The format will have fresh twists for next season," the TV boss said. Kevin went on to hint the expanded middle rounds were likely to be revamped since he believes they are responsible for dwindling viewing figures.
Click to continue reading 'American Idol' to Return to Three Judge Format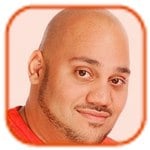 Posted by Andru Edwards Categories: Prime Time, Reality, FOX, American Idol, Gossip, Rumors,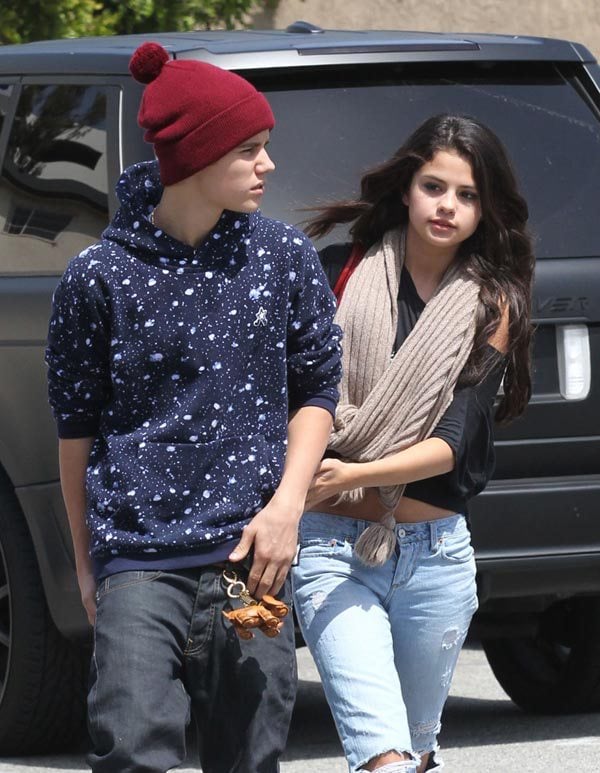 Justin Bieber, Selena Gomez, Pink and Diddy are being lined up for the new season of American Idol.
Producers on the show are reportedly desperate to sign up the quartet to replace current judges Mariah Carey, Nicki Minaj, Randy Jackson and Keith Urban after ratings fell dramatically this year.
"It's been a lackluster season for Idol and everyone involved with the show is well aware of it so that's why producers are franticly working on lining up big name stars for season 14. There's more drama going on behind the scenes of the show than on the stage, and that's why there's a major overhaul in the works. A telling sign was that the highlight of the season was Mariah and Nicki's explosive feud that was leaked on the web - and that was before the season even aired. Producers have been trying to recreate that buzz ever since and it hasn't worked - the public isn't buying it. The judges don't have real chemistry, and there's no real standout contestant," a source said.
The source additionally explained the choice in choosing the rumored new judges:
Click to continue reading Justin Bieber and Selena Gomez for American Idol?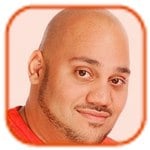 Posted by Andru Edwards Categories: Music, Prime Time, Reality, FOX, American Idol, Gossip, Ratings, Rumors,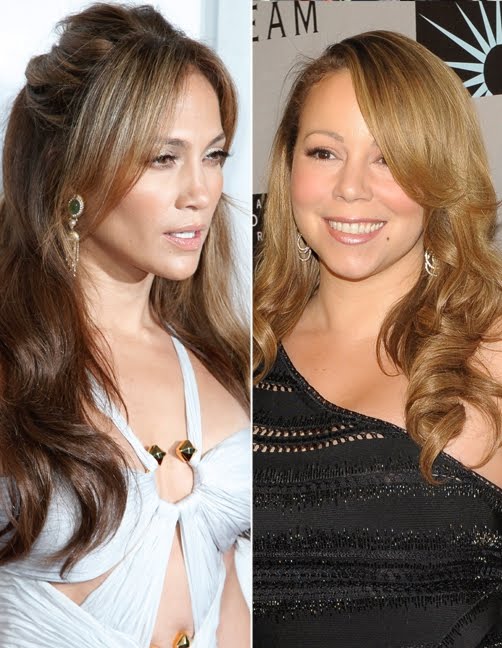 American Idol producers secretly plotted to replace Mariah Carey with Jennifer Lopez. Bosses were keen to see the return of "On the Floor" singer Jennifer midway through the show's current season but, sources tell The Hollywood Reporter, once they were threatened with legal action by Mariah's team they backed off.
The insiders added a search has already begun to replace Mariah, Nicki Minaj and possibly even the entire judge's panel - which also includes Randy Jackson and Keith Urban - for the next season.
Mariah was a huge signing for the show, but has proved less popular with viewers on the show than Jennifer, who appeared in the previous two seasons, was. Mariah's comments and criticism have been criticized as passive and disengaged, and she has been overshadowed by Nicki on the show.
However, another source says research has shown Nicki's performance on the show has not been as popular as expected, adding, "The core viewer is a Midwestern, Southern, older woman who is threatened by Nicki's aggressiveness."
Click to continue reading 'American Idol' Planned to Swap Mariah Carey with J-Lo?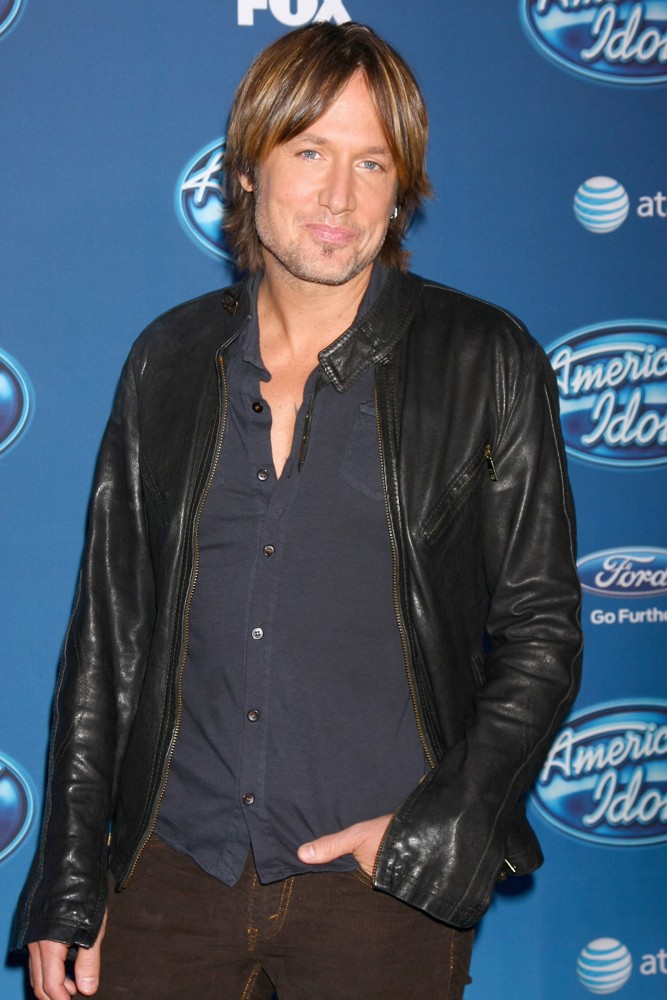 Keith Urban's all-female household prepared him well for American Idol.
The 45-year-old singer - who sits in between warring pop divas Nicki Minaj and Mariah Carey on the panel of the singing competition - revealed that living in a "literal oestrogen nest" with wife Nicole Kidman and their two daughters, Sunday Rose, four, and Faith, two, helped him handle the on-set antics between his fellow judges.
When asked how he copes with Mariah and Nicki while on the red carpet at the Grammy Awards in Los Angeles on Sunday, his Hollywood starlet wife quipped, "A four year old and a two year old and a wife, a lot of girls in our household."
Keith added, "A literal estrogen nest is where I live."
Click to continue reading Keith Urban's Home Life Was Good 'Idol' Preparation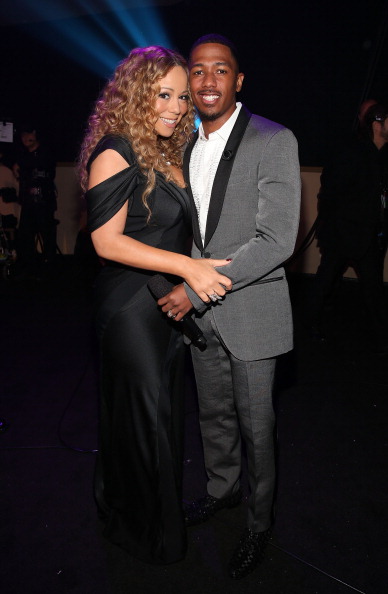 Mariah Carey's husband convinced her to join the American Idol panel.
The "Hero" singer admitted she was initially wary of taking a role on the judging panel of the pop star search show but America's Got Talent host Nick Cannon talked her into it.
"He really wanted me to do this. I had my own kind of reservations about it because I didn't know how I would adapt to the situation. It's a huge deal," she said.
However, Mariah admitted she would have hated to be a contestant on the show when she was first starting out: "I get really attached to certain people for different reasons whether it's their story or what it mainly is is talent. Sometimes I see myself in some of the contestants when I first started and I'm glad I didn't have to do a show like this. I would have hated it! It's been really fun. We're still in the beginning stages but I've learned a lot. I want to continue to be the best I can be in order to help contestants. It's that for me. I don't know if I have a judging style. I try to speak as frankly as possible, but as kindly as possible not sugar coating the whole thing because that does nobody any good and that's boring to watch."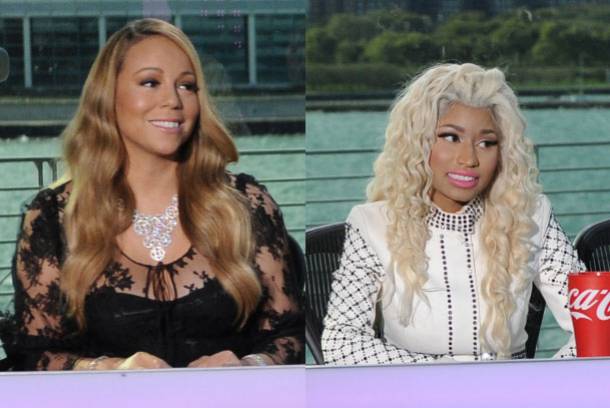 Nicki Minaj thinks Mariah Carey has "met her match" in her.
The "Starships" singer has admitted there is more than one diva on the judging panel of American Idol following her explosive bust-up with the star last month, during which she hurled profanities at Mariah. "I think Mariah met her match this time, and I don't think she was expecting to meet her match. I'm super nervous and anxious for the first day on American Idol. I'm still second guessing my decision. I'm probably going to be a hundred times guessing this decision because I'm human. It's a big job," she revealed, speaking in her new reality show My Truth.
Click to continue reading Nicki Minaj Thinks Mariah Carey Has Met Her Match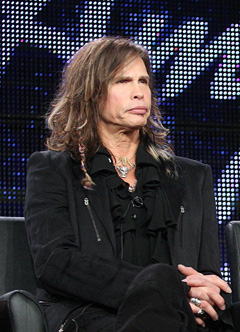 Steven Tyler thinks Mariah Carey's bitter American Idol feud with Nicki Minaj is a publicity stunt.
The Aerosmith star - who announced he was leaving the reality show in July after a successful two season run on the judging panel - believes producers have orchestrated the women's outspoken rivalry to boost ratings. The "I Don't Want To Miss A Thing" singer told TMZ, "Of course, are you kidding" when asked if he thought their furious bust-up was designed to generate more publicity.
Filming of the new series was called to a halt earlier this week after the judges' disagreement over a contestant turned into a bitter screaming match as Nicki hurled insults at Mariah, calling her "boring as f**k" and threatening "off with your head!"
The "Starships" rapper has continued to blast Mariah on her Twitter page. But American Idol producers have insisted the show must go on despite the tension and pledged their support for the entire judging panel.
© Gear Live Media, LLC. 2007 – User-posted content, unless source is quoted, is licensed under a Creative Commons Public Domain License. Gear Live graphics, logos, designs, page headers, button icons, videos, articles, blogs, forums, scripts and other service names are the trademarks of Gear Live Inc.