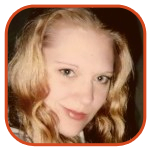 Posted by K.C. Morgan Categories: Games, Reality, Specials, Syndication, Video,
In this week's three-day exhibition, Jeopardy pit two of its finest minds -- champions Ken Jennings and Brad Rutter -- against the newest artificial mind designed by IBM. The supercomputer Watson took on the two champs in a two-game session that left the human contestants battling for a moment just to buzz in as each question was fired out by Alex Trebek.
At the end of the two-game, three-day session, Watson dominated. The computer scored a sum of $77,147 (the total comes from Watson's odd penchant for betting off dollar amounts in Double and Final Jeopardy rounds), with Jennings scoring $24,000 and Rutter $21,600 at the end of two Final Jeopardy rounds. For his Final Jeopardy answer (which he got correct), Jennings added a personal message: "I for one welcome our new computer overlords."
Click to continue reading Jeopardy Exhibition Ends, Ken Jennings Welcomes New Overlord
Read More

| Yahoo! News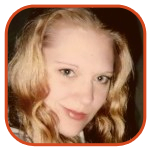 Posted by K.C. Morgan Categories: Games, Reality, Specials, Syndication, Video,
IBM is taking computer gaming to an epic level.
Monday marked the debut of the supercomputer Watson, a machine so smart it's capable of playing a game of Jeopardy . . . and maybe, winning it. The three-day game pits the computer against the show's two greatest champions, Brad Rutter and Ken Jennings, and at the end of Round 1 Watson is tied for first place.
Watson ruled categories like "Beatles People" and "Literary Characters APB," though it struggled and offered wrong answers to other categories, including "Name the Decade."
Still, the computer's prowess was such that at the end of the episode, it's tied with Rutter with $5,000 in the Jeopardy game bank . . . and champion Ken Jennings trails behind the machine with only $2,000 in the till. Check out the video above to get a look at Watson in action.
Read More

| E! Online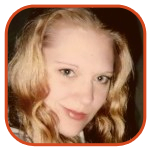 Posted by K.C. Morgan Categories: Games, Syndication, Video,
We would call this contest man versus machine, but Ken Jennings is more superhero than man.
The famed Jeopardy! winner, along with fellow champ Brad Rutter, will test his wits against IBM's Watson program. Designed by the company's artificial intelligence team, Watson will take on the two challengers over a three-day contest being held on February 14 though 16.
IBM hosted a similar competition in 1997, when it created a chess-playing computer to compete against champion Garry Kasparov. The computer (Deep Blue) won the six-game match by two games.
Click to continue reading Jeopardy! Champions to Challenge IBM Computer Program
Read More

| Yahoo! News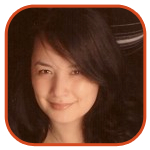 Posted by Veronica Santiago Categories: Games, Prime Time, Syndication, Video,
I'm not sure if this is what Christina Aguilera meant by using Auto-Tune in a "creative way," but Jeopardy went there on Wednesday night.
While I pray Alex Trebek isn't forced to "meet" rap anytime soon, I have to applaud the guy for at least trying. A show can't stay on air for over 25 years without a little
embarrassment
experimentation.
Read More

| Just Jared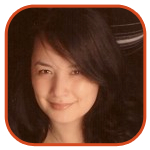 Posted by Veronica Santiago Categories: Comedy, Games, Prime Time, Reality, Cable, MTV, Syndication, Cancellations, Renewals,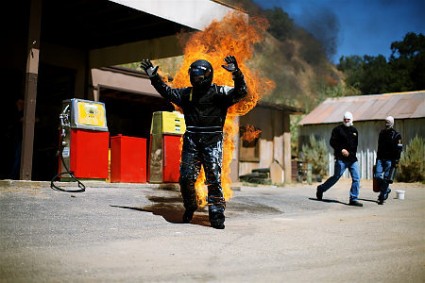 Here's an update on the shows you will and won't be seeing in the months to come:
CANCELLATIONS
Jesse James is a Dead Man (Spike) **Supposedly axed before Jesse James' current scandal**
RENEWALS
Adventure Time with Finn & Jake (Cartoon Network) - Season 2
American Chopper (TLC) - Season 7 **Renewed despite being recently canceled**
The Buried Life (MTV) - Season 2
Jeopardy (Syndicated) - Renewed through 2013-14
Tosh.0 (Comedy Central) - Season 3
Wheel of Fortune (Syndicated) - Renewed through 2013-14
(Make sure to check out TV Envy's Programming Schedule.)
Read More

| Variety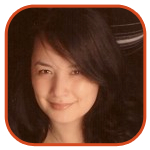 Posted by Veronica Santiago Categories: Games, Syndication, News,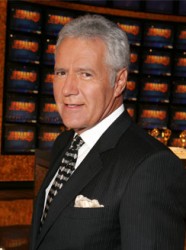 Alex Trebek, host of Jeopardy! since 1984, was admitted to the hospital late Monday night after suffering a heart attack. Although the incident is being described as minor, Trebek, 67, is expected to remain at LA's Cedar-Sinai Medical Center a few more days for tests and evaluation.
Reps for the game show fully expect him to resume taping of the program come January.
Read More

|
People

Posted by Wendy Michaels Categories: Games, Syndication,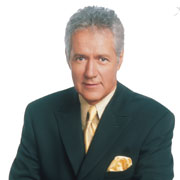 Who knew Jeopardy could be so exciting, right? Three contestants all finished with the exact same dollar amount after the Final Jeopardy question on Friday's show—$16,000. The tie marks a first for the long-running game show, and Alex Trebek's glee over the event could barely be contained. The category was "Women of the 1930s" and all three contestants answered Bonnie Parker. "We've had a lot of crazy things happen on Jeopardy! but in 23 years I've never seen anything like this before," Trebek said. To prove just how crazy this occurrence is, Jeopardy contacted a mathematician and discovered that the chances of a three-way tie is one in 25 million. Since all three men tied, they were all announced as winners and competed again on the show, which will air today.
Read More

| AOL TV News


Posted by Wendy Michaels Categories: Games, Syndication, Ratings, Renewals,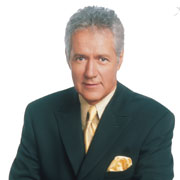 Wow, here are two shows that have legs. I mean, I can remember both of these when I was a kid, and that was ages ago! Seriously though, both Jeopardy! and Wheel of Fortune have been around since the mid-70s and this latest announcement proves that the shows' concepts translate through the years. The renewal will take both game shows through 2012, with CBS Television Distribution giving each a two-year extension of their current deal. At the end of it all, Wheel will have run 29 years on the air, with Jeopardy! trailing closely behind at 28 years. Harry Friedman, the shows' executive producer through Sony Pictures TV, said "With these unprecedented renewals, we will continue to infuse our classic games with energy and originality through 2012 and beyond." Who can go wrong with the colossal viewership of both shows—Wheel averages more than 46 million per week; Jeopardy! comes in at 37 million per week.
Read More

| Zap2it


Posted by Wendy Michaels Categories: Games, Specials, Syndication,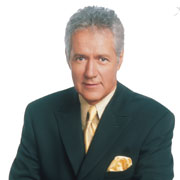 I'm not a huge fan of Jeopardy, but I've been known to pause while flipping to see if I can answer any questions. It still baffles me that contestants need to provide their answer in the form of a question, but that's the twist of Jeopardy, I suppose. I do always enjoy the celebrity appearances though for a few reasons: (1) it's refreshing to see celebs flub up the answers, (2) the money they earn goes to charity, and (3) it always reminds me of those Saturday Night Live sketches with Will Farell as Alex Trebek (and the hilarity of contestant Sean Connery).
This time around the star power is a fun assortment, with Martin Short, Susan Lucci, Regis Philbin, Rachael Ray, James Denton, Doug Savant, Christopher Meloni, Drew Lachey, Carson Kressley, Neil Patrick Harris, Jane Kaczmarek, Joely Fischer, Dana Delany, Mario Cantone, Bebe Neuwirth, Paul Shaffer, Sam Waterston, Soledad O'Brien and Isaac Mizrahi. I look forward to Short and Mizrahi the most—Short is just not around enough these days, and well, Mizrahi just has something kooky that keeps me watching. The show will be taped at Radio City Music Hall on October 5, 7 and 8, with the show to begin a two-week run on November 8th. There are no losers, especially since its all about charity—each celeb is guaranteed to get $25,000 for their choice of charity.
Read More

| Yahoo! News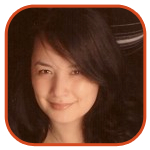 Posted by Veronica Santiago Categories: Games, Prime Time, HDTV, News,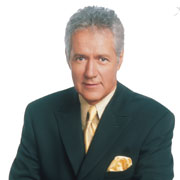 While most of the country will be acknowledging the 5-year anniversary of 9/11, fans of Jeopardy and Wheel of Fortune will be celebrating the debut of HD programming. That is, of course, assuming those viewers even have an high-definition TV to appreciate the technology.
King World Productions and Sony Pictures Television are spending over $4 million dollars to get the production and sets ready for this big launch on September 11. Upgrades will include wider and more detailed sets. For Jeopardy, this will also include a new video wall to replace the individual TV monitors. But the question is—will the shows' primary fan base like change?
And more importantly— how will the personalities be affected by the change? Let's be honest—they've been around for a while. Is it really in their best interest to have their features highlighted? Poor Vanna has probably had enough trouble making sure obsessed viewers don't see her in the same outfit twice, now she'll have to make sure her dresses don't come off bland under increased scrutiny. And what about Alex Trebek? If he continues to go back and forth again between his clean-shaven and mustached looks, will we be able to see his in-between stubble? And let's not get into Pat Sajak's 'laugh lines'...
But then again - who cares? We'll all be focusing on more important things that day, right?
Read More

| TV Week

© Gear Live Media, LLC. 2007 – User-posted content, unless source is quoted, is licensed under a Creative Commons Public Domain License. Gear Live graphics, logos, designs, page headers, button icons, videos, articles, blogs, forums, scripts and other service names are the trademarks of Gear Live Inc.