Sunday July 20, 2008 11:43 pm
This Week on TV (7/21-7/27)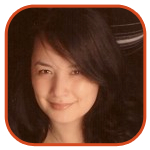 Tweet
Posted by Veronica Santiago Categories: Comedy, Food & Home, Games, Kids, Music, Prime Time, Reality, Sci-Fi/Horror, ABC, Bravo, Cable, MTV, NBC, General Hospital,

(You can view TV Envy's Summer Television Programming Schedule here.)
MONDAY (7/21)
High School Musical: Get in the Picture (ABC, 8pm): Monday premiere. "The East Coast auditions progress to the semifinal and final rounds." If I can be guaranteed shed tears, I just might be interested in watching this.
Take Home Nanny (TLC, 8pm): Series premiere. "Emma helps a mom with two demanding daughters and a workaholic husband." Emma's other job? Manufacturing fake IDs.
Wanna Bet? (ABC, 9pm): Series premiere. "Celebrities wager on ordinary people's abilities to perform wild stunts. Tom Green, Sherri Shepherd, George Takei and Harland Williams are the judges in the opener." If Tom Green had placed a bet on Drew Barrymore's latest relationship, I'm sure he would have made a ton.
Date My Ex: Jo & Slade (Bravo, 10pm): Series premiere. "Jo De La Rosa, of The Real Housewives of Orange County, begins her quest to find a love match by sizing up her various suitors. Helping her weed out the contestants: ex-flame Slade Smiley." At this point, anyone not named Slade Smiley would be an upgrade.
Read More

|
TV Guide
TUESDAY (7/22)
Celebrity Family Feud (NBC, 8pm): "Reality stars clash when the Kardashians take on Deion Sanders and his family." First poll question: Which Kardashian do you think will end up jailed first?
Deadliest Catch (Discovery, 9pm): "An ominous message sends the men back to port." Blinking hazard light simply said 'Bring in to dealership.'
How to Look Good Naked (Lifetime, 10pm): Season 2 premiere. "Carson Kressley comes to the aid of a mom displeased with her postbaby body and her less-than-lively marriage." Carson doesn't just help straight guys, he's an equal opportunity guardian angel.
General Hospital: Night Shift (SOAPnet, 11pm): Antonio Sabato Jr. returns to Port Charles. Why Jagger Cates can't also be shared with the daytime viewers is totally unfair.
WEDNESDAY (7/23)
Dog the Bounty Hunter (A&E, 9pm): "Dog visits a home for children in need and then pursues a fugitive." A superhero's work is never done.
MonsterQuest (History, 9pm): "Tales of El Chupacabra (which means goat sucker in Spanish), a creature that has supposedly killed animals in Puerto Rico and in Texas, are explored." El Chupacabra should never ever be confused with Chupa Chups.
Mind of Mencia (Comedy, 10:30pm): Season finale. "Superheroes with disabilities fight crime." But will they visit children like Dog? I don't think so.
Buzzin' (MTV, 10:30pm): Series premiere. "Rapper Shwayze performs in Phoenix on Super Bowl Sunday and scrambles back to L.A. for a court appearance the next morning." Don't ever say MTV doesn't promote responsibility.
THURSDAY (7/24)
The Bill Engvall Show (TBS, 9pm): "When son Trent is invited to a party, an uneasy Bill and Susan assume booze will be served there." Stupidly, they didn't realize he was going to prefunk before the main event.
Fear Itself (NBC, 10pm): "A young couple move into a seemingly perfect neighborhood and discover the sinister lengths the residents will go to in order to keep everyone in compliance with their rules." Don't underestimate what an HOA will do if you ignore the CC&Rs.
Ace of Cakes (Food, 10pm): "Duff wears an elephant costume to deliver a cake shaped like a tower of toys to a set of twins' first birthday party." That's a job I wouldn't even wish for my worst enemy.
Kathy Griffin: My Life on the D-List (Bravo, 10pm): "Kathy tries to persuade her mother to move into a retirement home." More retirement home connections = more gigs.
FRIDAY (7/25)
Meerkat Manor: The Next Generation (Animal Planet, 8:30pm): "A showdown in the Kalahari involves an ambush by Maybelline and the Aztecs on Sophie and Simon, who are guarding Rocket Dog's pups, and are willing to risk their lives doing so." Now that's what I call a Friday Night Smackdown!
Extraordinary Animals (Animal Planet, 9:30pm): "A chimpanzee named Ayumu matches wits with World Memory Championship winner Ben Pridmore in a series of tests." FOX is now scrambling to produce its latest game show.
Ashley Paige: Bikini or Bust (TLC, 10pm): "Ashley holds a 'Bikini Dog Wash' to raise funds in support of her dog-charity organization." Looks like Paris Hilton will have to find another fresh idea for her show.
Sharkville (National Geographic, 10pm): "Zoologist Ryan Johnson studies the nighttime behavior of great whites in Mossel Bay, a shark-infested area off the southern coast of South Africa." I say whatever sharks do at night is really their business.
SUNDAY (7/27)
Mythbusters (Discovery, 9pm): "The team builds a life-size robotic great white to see if a human could gouge the shark's eyes while being crushed in its jaws." An intern's work is never done.
Mad Men (AMC, 10pm): Season 2 premiere. "The staff is up in the air about its approach to an airline-company account." Ooh - maybe they should suggest non-smoking flights. I think that'll be a big hit some day.
Denise Richards: It's Complicated (E!, 10pm): "Denise travels to New York to promote her show, but the visit turns ugly when seamy accusations arise that land her back in the tabloids." I'm sorry - what's the problem? Isn't that what her show's about? Denying seamy accusations?
Next Food Network Star (Food, 10pm): Season finale. "The two finalists film pilots of their dream shows before a winner is chosen before a live audience." This person will eventually replace Rachael Ray, right?
Related Tags:
ace of cakes, antonio sabato jr, antonio sabato jr., ashley paige, ashley paige bikini or bust, ashley paige: bikini or bust, bikini or bust, bill engvall, buzzin, buzzin', buzzin', carson kressley, celebrity family feud, date my ex joe & slade, date my ex joe and slade, date my ex: jo & slade, date my ex: jo and slade, deadliest catch, deion sanders, denise richards, denise richards its complicated, denise richards: it's complicated, denise richards: it's complicated, dog the bounty hunter, extraordinary animals, fear itself, general hospital night shift, general hospital: night shift, george takei, harland williams, high school musical get in the picture, high school musical: get in the picture, history channel, how to look good naked, jagger cates, jo de la rosa, kardashians, kathy griffin, kathy griffin my life on the d list, kathy griffin my life on the dlist, kathy griffin: my life on the d-list, mad men, maybelline, meerkat manor, meerkat manor the next generation, meerkat manor: the next generation, mind of mencia, monster quest, monsterquest, mythbusters, next food network star, rocket dog, sharkville, sherri shepherd, shwayze, sidefeatured, slade smiley, soapnet, take home nanny, the bill engvall show, the kardashians, this week on tv, tlc, tom green, wanna bet wanna bet
© Gear Live Media, LLC. 2007 – User-posted content, unless source is quoted, is licensed under a Creative Commons Public Domain License. Gear Live graphics, logos, designs, page headers, button icons, videos, articles, blogs, forums, scripts and other service names are the trademarks of Gear Live Inc.