Sunday June 13, 2010 2:48 pm
This Week on TV (6/14-6/20)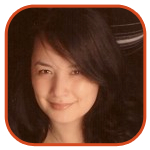 Tweet
Posted by Veronica Santiago Categories: Comedy, Drama, Food & Home, Kids, Music, Prime Time, Reality, Bravo, Cable, FOX, NBC, Showtime, Top Chef, Video,
MONDAY (6/14)
Little People (TLC, 8pm): "A county inspector pays a surprise visit to Roloff Farms and threatens to shut it down before the start of pumpkin season." A reopening appears as likely as the Great Pumpkin's arrival.
Cake Boss (TLC, 9:30pm): "A cake shaped like a pink hearse is created." It's like they say, you'll end up in what you eat.
The Real Housewives of New Jersey (Bravo, 10pm): "It's in the cards that Jacqueline will host a poker night, where Danielle's ex-flame spills more scandalous gossip." Thank goodness for staged sex tapes, otherwise these ladies would have nothing to talk about.
TUESDAY (6/15)
Hell's Kitchen (Fox, 8pm): "A red-team member gets burned at dinner service before the field is cut to 13." If you can't handle being burned, don't step into Hell's kitchen.
One Big Happy Family (TLC, 9pm): "The Coles' backyard gets a makeover, complete with a weight-loss monument." The bust of Kirstie Alley seems a bit dated now.
Little Couple (TLC, 10pm): "Jen and Bill celebrate their second wedding anniversary, and Bill wants to make it special, even though they decided to keep things low-key." The producers said "low-key" wouldn't film well on television.
WEDNESDAY (6/16)
Top Chef: Washington D.C. (Bravo, 9pm): Season premiere. "In their first elimination challenge, they must prepare food that represents themselves and their home regions." The nation's capital will get its first introduction to oily shrimp from the South.
Hot in Cleveland (TV Land, 10pm): Series premiere. "Three women (Valerie Bertinelli, Jane Leeves, Wendie Malick) from L.A. on their way to Paris make an emergency landing in Cleveland. They decide to stick around and rent a house with an elderly caretaker (Betty White)." Why move to the City of Light when you could live with a Golden Girl?
Bert the Conquerer (Travel, 10:30pm): "The host visit Cedar Point Amuse Park in Sandusky, Ohio, and attempts to ride the park's four fastest and tallest roller coasters in under an hour." Without a fast pass, he'll be lucky to get through one.
THURSDAY (6/17)
100 Questions (NBC, 8:30pm): "Charlotte dates a man who becomes obsessed with her, going so far as to get a tattoo of her face on his chest, and her friends come up with a lie to help her end the relationship." She decided to let the tattoo deliver the bad message.
Royal Pains (USA, 10pm): "A movie star collapses and learns what's ailing him is rooted in the thing that has made him famous." His inflated ego was bound to burst sometime.
Mall Cops: Mall of America (TLC, 10pm): "Mall cops deal with a fire hazard that closes the food court for hours." Those arguments between Auntie Anne and Mrs. Fields can get quite fiery.
FRIDAY (6/18)
Friday Night Lights (NBC, 8pm): "Vince wins the quarterback spot despite doubts about his ability to handle the role." His ability to handle the ball is another matter.
Discovery Saved My Life (Discovery, 9pm): "Profiling six survivors of deadly situations who credit tips they picked up from Discovery Channel shows for their favorable outcomes." Top three lessons: Don't chase storms. Don't go crabbing. Don't swim in shark-infested waters.
Crossroads (CMT, 10pm): "John Mayer and Keith Urban perform each other's songs together and discuss musical common ground." One wrote a song about getting stoned, the other penned a song about drug addiction.
SUNDAY (6/20)
Sonny with a Chance (Disney, 8pm): "Sonny and Chad try to keep their relationship a secret, but things change when Chad and Tawni are paired by the studio and they quickly become Hollywood's hottest couple." This explains Demi Lovato's doomed relationship with Joe Jonas completely.
The Tudors (Showtime, 9pm): Series finale. "Henry is haunted by the apparitions of his former royal wives, who gather for what appears to be one last confrontation." A frightening image like that could send someone into rehab.
Holly's World (E!, 10:30pm): "Holly goes out on a blind date, and the experience leads her to have a heart-to-heart talk with her mom." The dating scene was so much easier when you were just sharing your non-husband with other women.
Related Tags:
100 questions, bert the conquerer, betty white, cake boss, crossroads, discovery saved my life, friday night lights, hells kitchen, holly's world, holly's world, hollys world, hot in cleveland, jane leeves, john mayer, keith urban, little couple, little people, mall cops, mall cops mall of america, mall cops: mall of america, one big happy family, real housewives of new jersey, royal pains, sidefeatured, sonny with a chance, television programming, television schedule, the real housewives of new jersey, the tudors, this week on tv, top chef, top chef washington d.c., top chef washington dc, top chef: washington d.c., top chef: washington dc, tv programming, tv schedule, valerie bertinelli, wendie malick
© Gear Live Media, LLC. 2007 – User-posted content, unless source is quoted, is licensed under a Creative Commons Public Domain License. Gear Live graphics, logos, designs, page headers, button icons, videos, articles, blogs, forums, scripts and other service names are the trademarks of Gear Live Inc.