Sunday April 26, 2009 5:19 pm
This Week on TV (4/27-5/3)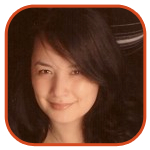 Tweet
Posted by Veronica Santiago Categories: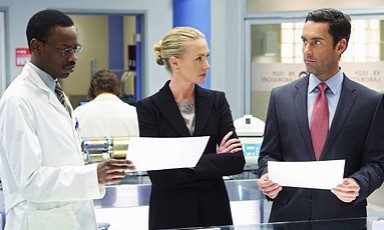 (You can view TV Envy's Midseason Programming Schedule here.)
MONDAY 4/27)
Little People, Big World (TLC, 8pm): "Matt has high expectations for the upcoming pumpkin season, but he starts to worry when opening day fails to draw large crowds." His pessimism grows when he sees Charlie Brown sitting alone in the patch.
How I Met Your Mother (CBS, 8:30pm): "Ted starts texting a woman (Rebecca Budig) he recently met, breaking one of Barney and Marshall's relationship rules." His "Bro" status is then revoked when he friends her on Facebook.
Table for 12 (TLC, 9pm): "Eric and Betty Hayes share their step-by-step guide to raising a large family." The "creating" section of that guide will be left out.
CSI: Miami (CBS, 10pm): "A sexy bachelorette on a popular TV dating series is discovered murdered in a limousine just as the bachelor on the show is going to propose to her." The prerecorded event was later billed as a finale "shocker."
TUESDAY 4/28)
The Biggest Loser: Couples (NBC, 8pm): "The contestants scale hills while lugging bags matching the amount of weight they've shed." Oprah once dragged her weight out on stage…and well, you know how that ended.
Last Restaurant Standing (BBC, 9pm): Season finale. "The final two teams serve lavish five-course meals to discerning passengers on the Orient Express." The losing team will be offed in the next murder mystery.
Cupid (ABC, 10pm): "Trevor shares with Claire information about his relationship with his parents, Venus and Mars." He later introduces her to his brother, author John Gray.
Bizarre Foods with Andrew Zimmern (Travel, 10pm): "Andrew visits the Australian Outback, where he dines on wallaby, barbecued crocodile and poisonous cane toads." The dingo and its baby were spared.
WEDNESDAY (4/29)
UPDATE: A presidential news conference may interfere with the normally scheduled programming.
Rules of Engagement (CBS, 8pm): "Jeff and Audrey invite their friend Steve, who's having marital problems, to stay with them, but the situation soon turns awkward when Steve becomes a bit too touchy-feely." They preferred to see him crying like a girl.
Better Off Ted (ABC, 8:30pm): Season finale. "Veronica works in improvising morale at the company and reinventing herself as someone more likable after a survey reveals that the staff is miserable. Meanwhile, Ted tries to win over an older demographic." His attempt to please the 18-49s wasn't working at all.
The New Adventures of Old Christine (CBS, 8:30pm): "So-called fitness expert Christine attempts to help Matthew lose weight, but she finds that she's unable to shed her own unwanted pounds."
The "Seinfeld Curse" works in mysterious ways.
Tyler Perry's House of Payne (TBS, 10pm): "Ella discovers via a magazine quiz that Curtis is most likely not the man for her." She circled two many C's and not enough A's.
THURSDAY (4/30)
Ugly Betty (ABC, 8pm): Series return. "When Betty and her family are on the guest list for a renowned Easter egg hunt thrown by obscenely Matt's obscenely wealthy father, Daniel hatches and idea that could improve Mode's financial situation." For some people, Easter is about the eggs. For others, its about nest eggs.
CSI: Crime Scene Investigation (CBS, 9pm): "Seemingly random deaths throughout the city lead the CSIs to believe that a mysterious outbreak is to blame." It was later discovered that budget cuts, not swine flu, were at fault.
30 Rock (NBC, 9:30pm): "Liz chides tracy in front of the staffers, which compels Tracy to become more professional and mature." Public shaming is an underestimated tool.
The Millionaire Matchmaker (Bravo, 10pm): "A former member of the girl group Destiny's Child seeks romantic destiny at Patti's agency." It hasn't been easy trying to find a "soldier" that will stand up for her.
FRIDAY (5/1)
Ghost Whisperer (CBS, 8pm): "A girl's dollhouse is haunted by ghosts." The resulting publicity leads to a buyout by Mattel.
Wife Swap (ABC, 8pm): Season finale. "A family that operates a haunted house attraction swap with a strict, old-fashioned family that doesn't allow their kids to watch the TV or surf the internet." Cobwebs are the common denominator.
Dog Whisperer (Nat. Geographic, 9pm): "A professional dog groomer seeks help handling her toughest clients including a hyperactive Great Dane, a fearful Aussie mix and a boxer that loves to eat her hair dryers." Those boxers love to chomp ears too.
Head Case (Starz, 10pm): "Dr. Goode tries to find out why things went bad in her relationship with Chef Mario Batali." Two words: Orange Crocs.
SUNDAY (5/3)
The Celebrity Apprentice (NBC, 8pm): "The teams create and perform a new jingle for a tuna company." Finally, something Clint Black might be good at.
Family Guy (FOX, 9pm): "Jillian (voice by Drew Barrymore) announces her engagement to a guy who is, for all intents and purposes, perfect." Even though she eventually breaks up with him, Jillian continues to heap praise and love on her "best friend."
Keeping Up with the Kardashians (E!, 10pm): "Kim is faced with the difficult decision of choosing between her boyfriend and her career." Wait a second - she has a career?
In Plain Sight (USA, 10pm): "A witness has trouble handling her three wild kids, so Mary steps in to help." Supernanny: Witness Protection has just been greenlighted.
Related Tags:
30 rock, andrew zimmern, biggest loser, bizarre foods, bizarre foods with andrew zimmern, celebrity apprentice, chef mario batali, csi, csi crime scene investigation, csi miami, csi: crime scene investigation, csi: miami, cupid, dog whisperer, drew barrymore, family guy, ghost whisperer, head case, himym, house of payne, how i met your mother, in plain sight, keeping up with the kardashians, last restaurant standing, little people big world, mario batali, millionaire matchmaker, rebecca budig, sidefeatured, table for 12, tbs, television programming midseason schedule, the biggest loser, the biggest loser couples, the biggest loser: couples, the celebrity apprentice, the millionaire matchmaker, this week on tv, tv scheduled, tyler perry's house of payne, tyler perrys house of payne, ugly betty, wife swap
© Gear Live Media, LLC. 2007 – User-posted content, unless source is quoted, is licensed under a Creative Commons Public Domain License. Gear Live graphics, logos, designs, page headers, button icons, videos, articles, blogs, forums, scripts and other service names are the trademarks of Gear Live Inc.