Wednesday October 1, 2008 1:18 pm
Paris Hilton's My New Obsession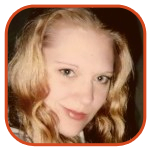 Tweet
Posted by K.C. Morgan Categories: Reality, MTV, Editorial,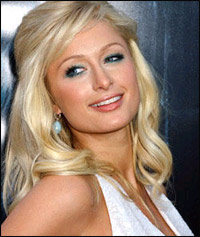 Last night saw the premiere of Paris Hilton's new MTV reality show (which has been getting buzz for months). Hilton chose "sixteen girls and two boys" to become her potential platonic party partner for Paris Hilton's My New BFF. I expected that I would hate it…but I just can't escape the magnetic pull of unoriginal, fairly bad reality TV. That's right, I said it - I'm an MTV fan.
I was instantly under the spell of Hilton's friend search, a premise itself which is obvious malarkey. Casting is already under way for the second season, so I'm guessing no true best friendships were forged during this first one. Or perhaps MTV, like me, can see the immediate potential of a show filled with good-looking twenty-somethings (most of whom seem as dense as bricks) that hero-worship the vapid Miss Hilton. It's so far out of actual reality, it's just crazy enough to be reality TV.
Read More

|
MTV
And so we were introduced to this crop of friendly hopefuls. Try to keep up. Lauren, 23, is a cute blonde who hopes that being a friend to Paris means laying out by the pool. Francisca, 24, says she's "ready" for whatever the Hilton world will throw her way. Zui, 25, is a tough and streetwise chick who later bragged about sleeping in ditches. Shelley, 22, says she isn't "too wild," with pretty much counts her out right away. Cross-dressing Onch, 23, says he's a great boyfriend and a great girlfriend - and I don't doubt it. Natasha, 23, is a tough New Yorker. Kiki, 22, is convinced that everyone is jealous of her good looks. Michelle, 25, just adores herself and her incredibly bright bleached blonde locks (they look awful). Baje, 25, with the lovely accent says she's mean, making her perfect for Paris. Athena, 21, is a sorority girl. Corrie, 22, politely introduced herself to Paris at an LA nightclub but seems catty as can be. Vanessa, 22, first appeared to Paris as a gorgeous blonde. Bryan, 21, says "me and Paris are the same." Other cast members include Trisha, 25; Erin, 24; and Brittany, 23. Kayley Gable, 21, is also on the show. She is the only granddaughter of movie legend Clark Gable (for ever known in my mind as Rhett Butler). This lovely blonde said in her introduction that she's "a dirty old man."
The eighteen would-be friends were ushered to Hilton's natural habitat - an LA nightclub. Paris spied on them from above as they mingled with each other down below. After indulging in this voyeurism, Hilton herself then worked the club. Some potential BFFs introduced themselves, some didn't get the chance. This was the first lesson in Hilton club dynamics, though many didn't realize it.
Fourteen of the friends were then taken to the BFF mansion, which Hilton calls her "doll house." Four of them were taken unceremoniously to the airport and told by text message (Hilton gave every one of them Blackberrys) that they didn't make a good first impression. Trisha, Francisca, Erin and Athena were thus dismissed.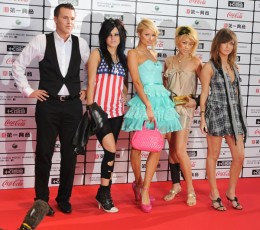 The next day, the BFFs were taken to an airplane hangar to receive makeovers. Paris went down the line deciding upon her changes (you'll cut your hair, you'll dye your hair, you need a change of clothes, etc.), but three friends balked. Michelle of the hideously over-bleached locks did not want to dye her hair black. Sinsu did not want to become a platinum blonde. Bryan didn't want to wear make-up or have his hair changed. These three were shunted to the side and did not receive makeovers or a change of clothing. Kiki didn't want to cut her hair but went along with the plans, though she decided everyone was jealous of her and out to get her in some way.
The entire BFF crew, with Hilton, then went to an InTouch party where they had to walk the red carpet. This was their first challenge.
The elimination followed, where Paris put Vanessa at "the top of" her "friend chain," because Vanessa pulled the heiress aside to talk about Kiki (of the formerly long locks). Kiki and Michelle were declared the losers of the challenge, and though most friends nominated Kiki for elimination Michelle was the one who was kicked out of the mansion.
One episode in, and I'm hooked. I've never been a Paris Hilton fan and in fact, I'm still not. But I have to admit there is something so strange about this group of sycophants, and unraveling their mysteries has already become a preoccupation. Some of them no doubt have their own fame and fortune career dreams; are any of them truly in it for friendship?
The answer may never come…but it does offer a reason to watch the next episode.
© Gear Live Media, LLC. 2007 – User-posted content, unless source is quoted, is licensed under a Creative Commons Public Domain License. Gear Live graphics, logos, designs, page headers, button icons, videos, articles, blogs, forums, scripts and other service names are the trademarks of Gear Live Inc.