Monday May 19, 2008 12:14 pm
One Life To Live: 40 and Fabulous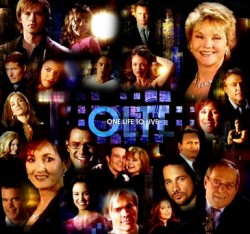 For most people who watch soap operas, the shows you follow are sort of like religion: you are usually exposed by a parent when you are young and you usually go through a period in your life (or several, for that matter) when you lose your faith. When I was a child, my mother (the most interesting person I know, by the way) watched General Hospital and One Life To Live. And so I started watching those two ABC soaps. In fact I remember some summers when I was 11 or 12 where my whole day centered around catching the latest news from Llanview or Port Charles. (This is a fact I find extremely disturbing now that I am an adult and parent of two small daughters.)
Anyway, my relationship with One Life to Live has always been the rockier of the two. If most soap operas move at a snail's pace, I think it is safe to say One Life to Live moves at a glacial pace. I missed entire years only to find out that Viki was still battling her split personality "Niki" and that Todd and Blair were still dancing around the fact that they can't live with out each other and that no one else can live with them. I guess in a world where gas and food prices jump dramatically from week to week it is comforting to know that it can take an entire month to get through one day in soap opera land.
Recently, I started watching One Life to Live again and was pleasantly surprised to find the show, which is 40 years old this year, is better than I ever remember. Among the ABC soaps, OLTL has always seemed to me to be the cheesiest of the bunch with too many musty characters and story lines. I mean really, how many times are the writers going to bring Mitch Lawrence back from the dead? And do we really need to see steamy sex scenes involving seasoned characters like Dorian Lord and Clint Buchanan? (It is really not an ageist thing, I had to frantically flip the channel the other day during some Talia/Antonio sex scenes TOTALLY inappropriate for my 5-year-old, or really anyone not tuned into Cinemax for that matter.) The show strives to show both the wealthy and the working class and how their lives co-mingle and sometimes collide in a non-descript Pennsylvania town. But more often than not the results have been more mundane than must-see-TV or so out of the realm of possiblity as to be totally laughable.
Lately though, OLTL has edged it up a notch with provocative story lines that manage to be compelling while not too preachy. One example would be Starr Manning's teen pregnancy and attempt to runaway with her baby's father Cole. Starr (played by actress Kristen Alderson) comes across authentically. Her confusion and reactions seem like what a 16-year-old from a privileged suburban background would have when confronting this life-altering situation. She is scared but resolved to try to be mature about it, this despite having a complete psycho for a father (Todd Manning, played by actor Trevor St. John).
Another story line that feels realistic is the Rex/Adriana/Gigi triangle. Rex Balsom (played brilliantly by actor John-Paul Lavoisier) is about to marry Adriana Cramer (Melissa Fumero) when his high-school girlfriend enters the picture after years apart. Gigi (played convincingly by Day Of Our Lives alumni Farah Fath) has a son that Rex has grown attached to, and doesn't know that he is the father of. Rex is drawn back to his first love, she is drawn to him and Adriana becomes the odd-person out, about to be married out of obligation more than love. Even though the scenario is far-fetched, the characters reactions to the situation particularly Rex and Gigi, seem plausible.
It seems today's OLTL writers have moved away from the outlandish story lines of the past (Mitch, back as a ghost to tell Viki that she had twins daughters from two different fathers without knowing it?) to more down-to-earth scenarios to which average daytime viewers can relate. Quite simply, when you identify with a shows characters you are more likely to stay with them day after day.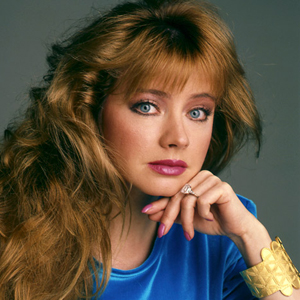 In honor of the One Life to Live's 40th year, producers are bringing back a host of favorite characters both in guest spots and in more permanent roles. The biggest comeback story has to be the return of Andrea Evans beginning in June. Evans will reprise her role as Viki (Erika Slezak) and Todd's trouble-making sister, Tina Lord. Evans played Tina off and on from 1978 until 1990. The last we heard from Tina she was starting her life over in Baltimore after bad marriages to both David Vickers (Tuc Watkins) and Cain Rogan (Christopher Cousins). Tina will return to a Llanview that includes her daughter, the now grown-up Sara Roberts, who doesn't exactly think much of her absentee mother. Producers hint that Tina Lord will return with a big secret that could change everything for some characters.
She'll be met by ghosts of her husbands past, though. David Vickers (the delightfully droll actor Tuc Watkins) is already back in action, he returned the first week of May. David is currently blackmailing Natalie Buchanan (Melissa Archer) and Jared Banks (John Brotherton) because he knows Jared is not really Asa Buchanan's son. What David doesn't know is that HE is Asa's real, long-lost son. That will come out in the wash in the next couple of months. Another Tina-ex, con-man Cain Rogan, is also slated to return in June. Producers will only say Cain's arrival in Llanview is definitely tied to Tina's story line.
Also involved in that story arc is mobster Carlo Hesser (Thom Christopher), he'll be back in July as will a new character, Jonas Chamberlain (to be played by actor Kevin Spirtas).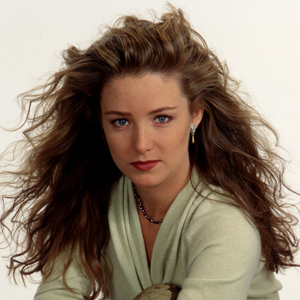 There is also word that Susan Haskell, the actress who played the original Marty Saybrooke, will be back in early June. The role of Marty had been played by mild-mannered actress Christina Chambers until several months ago when she appeared to die in a fiery van crash in front of her son Cole and love-interest John McBain. Apparently Marty is not dead.We'll soon know where she has been and why. Fans of the original Haskell should enjoy watching her feistier version of Marty spar with Todd Manning, the man who raped her in college and the father of her son's girlfriend. Chambers is a lovely actress but was never, in my opinion, gritty enough for the role of Marty.
These returning characters coupled with the already smarter writing, increased use of real outdoor settings, better character development and big name guest stars like Snoop Dogg and Mary J. Blige are turning the once bland and un-hip town of Llanview into a red hot destination. I dare say the show is even giving my first soap opera love, General Hospital, a real run for its money. Maybe 40 really is the new 30?
One Life to Live airs Monday through Friday at 2 p.m. ET/1 p.m. PT on ABC.
Related Tags:
abc, adriana cramer, andrea evans, cain rogan, christina chambers, christopher cousins, clint buchanan, david vickers, daytime, dorian lord, erika slezak, farah fath, jared banks, john brotherton, john mcbain, john paul lavoisier, john-paul lavoisier, kevin spirtas, kristen alderson, llanview, marty saybrooke, mary j blige, mary j. blige, melissa archer, melissa fumero, mitch lawrence, natalie buchanan, oltl, one life to live, rex balsom, sara roberts, snoop dogg, soap operas, soapnet, starr manning, susan haskell, thom christopher, tina lord, todd manning, trevor st john, trevor st. john, tuc watkins, viki buchanan
© Gear Live Media, LLC. 2007 – User-posted content, unless source is quoted, is licensed under a Creative Commons Public Domain License. Gear Live graphics, logos, designs, page headers, button icons, videos, articles, blogs, forums, scripts and other service names are the trademarks of Gear Live Inc.