Thursday April 10, 2008 3:42 pm
Idol Gives Back: Just as Good the Second Time Around?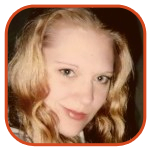 Tweet
Posted by K.C. Morgan Categories: Music, Prime Time, Reality, FOX, American Idol, Editorial,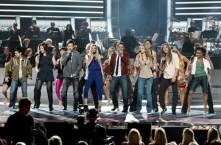 Last year, American Idol's charity spectacular was still shiny and brand-new. Everything was a surprise, everything was unexpected. Two theaters were packed with partygoers, celebs, singers and cameras. The contestants were given a week without eliminations, and the viewers were given more A-list performers than they could quickly name. In a two and one half-hour broadcast that still ran long, Idol did it again this year. Was giving back as successful this second time around?
American Idol's charity special still earned the highest ratings of Wednesday night, but the numbers were down from last year. In fact, the numbers were the lowest for Idol since a 2005 pre-taped broadcast. The stars were bigger, the performances more astounding and the promos even more exhausting. So, where did it all go wrong?
Read More

|
Hollywood Reporter
The evening began with a performance from the Top 8 Idols. As the So You Think You Can Dance contestants grooved it up on stage and the music thrummed, everything seemed to be starting out on a high note.
Glimpses of the judges dressed in their best showed them all smiling and relaxed as host Ryan Seacrest schmoozed on stage. Paula Abdul was elegant in red, Randy Jackson a little odd in a Nauru-type jacket. Simon Cowell eschewed the usual somber sweater for a suit and crisp white shirt - no tie, buttons left open almost to the waist.
Maria Shriver, who oh my goodness looks absolutely awful, appeared on stage with over one hundred volunteers to talk about the spirit of giving. Teri Hatcher performed in an odd clip with Carrie Underwood before she proceeded to take the stage and sing Underwood's hit song. Yes, that honestly happened. And Hatcher sang it decently well, but she shouldn't have done the entire song and maybe she shouldn't have sang it at all. I kept waiting for Carrie to appear, but she did so only at the end of the set.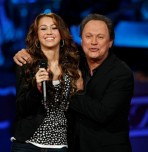 Billy Crystal was at his best when he took the stage to brighten up the mood. "I watch Idol all the time," he smiled. "Without Idol, I wouldn't know how to use 'yo, dog,' in a sentence." He introduced Miley Cyrus and the pair went at it for a while, each pretending not to know who the other one was. "Are you in show business?" Cyrus innocently asked Crystal, amid much laughter.
Crystal soon left the stage to Cyrus, who offered up a crowd-pleasing performance. There is no doubt this youngster is a superstar, a millionaire and a highly successful recording artist. But she is also a fifteen-year-old girl, and at the risk of sounding like an old fogey I must say it isn't at all appropriate for young teens to writhe about on the floor in sexually suggestive dance poses. Just putting it out there.
The cameras quickly turned to the action at the Idol studio, which was filled with a live audience and all the Idols from the Top 12. They answered phones and swapped jokes with Ryan Seacrest before the pre-taped segments began to air once more.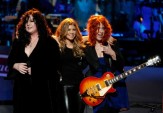 Touching footage of Bono in AIDS-stricken Africa was shown, just before Fergie performing at the Kodak Theatre took center stage. She appeared with John Legend to sing a soft ballad, then introduced Heart. Fergie re-appeared as "Barracuda" played, busting out some pretty athletic dance moves as the band looked on, amazed.
Eli and Payton Manning then focused on Katrina aftermath for a while, first coming out on stage to intro their own New Orleans clip. Clips of Annie Lennox in Africa were shown next, heart-tugging moments which focused on a small family of brothers all alone in the world. She then appeared at the Kodak to sing "Many Rivers to Cross" quite beautifully. Celine Dion clips in Africa were shown next, and after all of this it was definitely time to lighten the mood with some comedy.
Enter Jimmy Kimmel, late-night host who instantly lit into Simon Cowell when he stepped into the spotlight. He joked about buying clothes for Cowell with the proceeds, then talked at length about the judge's nipples. Kimmel then introduced a clip of Simon's Gives Back journey.
Cowell's focus was uninsured citizens living in the United States - an extremely important topic I'm extremely pleased to say was rightfully addressed. In the clip, he pointed out that fifty million people living in American have no insurance. Fifty million! Let the grim reality of this sink in a moment. Simon Cowell then stood on stage to speak very congenially to the audience, getting the final dig in at Jimmy Kimmel by professing his love for Jay Leno's show. Cowell then smilingly introduced Carrie Underwood.
Underwood looked exquisite in a long evening gown, singing a beautiful ballad in keeping with the theme of the evening. She got a standing ovation for her performance, but the action quickly moved on to something a bit more upbeat.
Why not Gloria Estefan, who has been gone from the public eye for years and years? Couple her with Sheila E., drummer and judge of the ill-fated The Next Great American Band, and the star power is astounding. Estefan performed her hit "Get On Your Feet," very enthusiastically.
Sarah Silverman then took the stage, offering several very funny comments and even critiquing Estefan. Silverman called the performance "pitchy" and joked on the song choice. She then introduced a clip from the executives at Exxon Mobile. The topic was malaria, the clip featured Forrest Whitaker.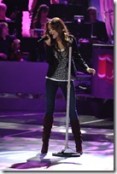 Reese Witherspoon was shown at the Kodak talking about the Children's Defense Fund before clips of her New Orleans trip rolled. The cameras then caught the Idols singing "Seasons of Love" with a gospel choir in the background. Dane Cook offered jokes to introduce Alicia Keyes and her trip to Africa, which can be purchased for anyone's viewing pleasure. Miley Cyrus performed another number to introduce the clip of her trip to Clay County, Kentucky. The trip included father Billy Ray, who was born in Clay.
Throughout the night, pre-taped clips of celebrities provided even more star power. Ben Stiller, who joked about raising a "googillion dollars," was one highlight. Kobe Bryant, Triple H, The Jonas Brothers, Julianne Moore, John Cena, Adam Sandler, Posh and Becks, Kiefer Sutherland, Whoopi Goldberg, Ellen DeGeneres, British Prime Minister Gordon Brown (who donated an astounding amount of money), Keith Urban, Vanessa Hudgens and Ashley Tisdale, Rob Sneider and Tyra Banks all also offered clips which entreated watchers to give.
Robin Williams was introduced as the Russian Idol, forcing him to speak in a horribly silly accent throughout his bit. He then proceeded to "sing" in "Russian" before he inappropriately grabbed a certain part of Simon Cowell's anatomy. David Spade (seriously, that's who y'all booked?) then introduced a clip of Brad Pitt's Katrina footage. Pitt himself appeared, much to the delight of fans. He in turn introduced the clip of Daughtry's Uganda journey.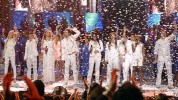 The night continued in much the same vein until all was said and done, and America was treated to a rare night of relaxed, joyful American Idols without a care in the world. They smiled, they sang, they answered telephones - they were all safe, for just one more night, and at home on the Idol stage.
The musical performances were good and the celebrity clips were not over-long, but something about the evening did seem to drag. Was it the second group number? Was it too few comedians? Was it the absence of Jack Black, who was truly the best thing about last year's show? Or was it just too bloody long? Either way, Idol Gives Back was a little lackluster and there can be no doubt the entire thing will be re-vamped for next year's season. All things aside, Idol Gives Back is still a night of charity and giving. The final monetary tally will not be released until tomorrow, but FOX has hinted they received more money this year than last - very promising and wonderful news.
It's back to business as usual this evening, when one of those smiling Idol faces will be sent on their way. Who will it be?
© Gear Live Media, LLC. 2007 – User-posted content, unless source is quoted, is licensed under a Creative Commons Public Domain License. Gear Live graphics, logos, designs, page headers, button icons, videos, articles, blogs, forums, scripts and other service names are the trademarks of Gear Live Inc.