Wednesday December 1, 2010 11:12 am
Glee: Splits and Sectionals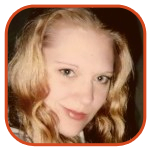 Tweet
Posted by K.C. Morgan Categories: Comedy, Music, Prime Time, FOX, Gossip, Video,
Glee's "Special Education" episode kicked off right away -- no time for a recap in this drama-packed installment. Will Schuester (Matthew Morrison) presented Emma Pillsbury (Jayma Mays) with tickets to the upcoming Sectionals event … but she wasn't really feeling it. She advised Will not to ignore all the rich talent he has in his New Directions club. This prompted Will to change all his Sectionals plans … and Rachel Berry (Lea Michele) didn't take it very well.
Will's decision to feature Brittany (Heather Morris) and Mike (Harry Shum, Jr.) in a dance number, and Quinn (Dianna Agron) and Sam (Chord Overstreet) in a solo didn't upset Rachel alone. Finn Hudson (Cory Montieth) quickly incurred the wrath of Santana (Naya Rivera), who let the beans spill that she and Finn had a liaison last year … which Finn subsequently lied about to Rachel.
Uh-oh.
Meanwhile, Kurt Hummel (Chris Colfer) is still looking for a way to fit in at Dalton Academy. He attempted to score a Sectionals solo, turning to Rachel for help, and the two beautifully sang "Don't Cry For Me Argentina," but it was to no avail. Kurt didn't get his solo, and ended up standing behind Blaine (Darren Criss) as he belted out the Sectionals solo instead (more on that later).
Rachel dragged Finn to Emma's office for a counseling session, but that didn't really help matters much. "Maybe you should storm out?" Emma suggested, and Rachel quickly took her advice. Rachel turned to Puck (Mark Salling) for help, which led to a make-out session that she didn't admit to until the very end of the episode.
Artie (Kevin McHale) had more than one shining boyfriend moment in the episode, first by presenting Brittany with a "magic comb" to boost her dancing confidence, then telling her just before the performance that she doesn't need magic -- because she's already magical. If you saw her dancing on the Sectionals stage, you know that he was right. Her performance with Mike Chang was easily a winner … or at least, we thought so.
Before the competition, the team had a problem to address: New Directions was back down to 11 members after Kurt's departure. Mr. Schue encouraged Puck to do a little recruiting, which led to a locker room brawl and Puck's 24-hour interment in a porta-potty. The new member ended up becoming Puck's rescuer, Lauren Zisis (Ashley Fink), the President of the school's AV Club.
The pairing of Mike and Brittany onstage led to some serious couple trouble for Tina (Jenna Ushowitz) and Artie. Tina became convinced that Mike was cheating on her, and all her paranoid thoughts quickly planted the seed of doubt in Artie's mind.
Emma didn't go to Sectionals after all. After telling boyfriend Carl (John Stamos, who appeared only briefly in the episode) about the event and getting into "a big fight" with him, the two admitted that they love each other. Somehow, Schue managed to absorb the blow just as he boarded the school bus for the competition. Ouch.
The competition was stiff. The Hipsters, a group of seniors working on getting their High School diplomas together, performed a rousing version of "The Living Years" to secure a third-place finish. The real competition came, of course, from the Warblers. Led by Blaine, they crooned a gorgeous rendition of "Hey, Soul Sister." Kurt looked unhappy and uncomfortable the entire time. Mercedes (Amber Riley) hopped to her feet as soon as the performance was over, encouraging the crowd into a standing ovation. Isn't it tough cheering for two teams to win the same contest?
In what Lauren dubbed the "best green room ever," things began to quickly fall apart. Artie confronted Brittany for her adultery. She immediately started apologizing. Tina, overhearing, accused Mike of being a jerk. Things started to snowball from there. Finn and Rachel had a dramatic confrontation, and all the subsequent yelling caused Mr. Schue to step in. After some yelling, he managed to get all 12 kids on the stage … and the performances that followed were utterly fabulous.
Sam and Quinn were pretty and perfect as they sang a sweet version of "(I've Had The) Time of My Life," which led into the dance number backed by Santana's strong version of "Valerie."
By the way, Brittany and Mike didn't cheat on Artie and Tina. "I thought [adultery] meant being stupid. Like, being a dolt," Brittany explained. Mike and Tina made up with an Asian kiss, and we think Artie is one of the best boyfriends ever.
There could be only one possible outcome that would make all the fans happy, so naturally the Warblers tied with New Directions to take Sectionals. Both teams will move on to the Regionals competition, thank goodness.
But that's where the good news ended. When Will went to present his trophy to Emma, she managed to one-up him, but good. Her trophy was much smaller, but infinitely more meaningful … the type of trinket a woman wears on the third finger of her left hand.
Hear all the Wemma fans crying? It's because Miss Pillsbury is now Mrs. Pillsbury-Howell, the wife of a dentist. And if that wasn't bad enough, Finn was understandly upset when Rachel confessed to her make-out session with Puck … and they broke up. Okay, so some of that crying you hear belongs to the Finnchel fans.
Mercedes, Tina and the rest of the team managed to end the episode on an upbeat note with a fantastic "Dog Days Are Over" number … but we're still sniffling a little. Can it be that Rachel and Finn are for ever finished? And is there really no hope for Emma and Will?
We can only hope that next week's holiday episode will help pull us out of our doldrums. The only cure for this problem is, clearly, more Glee.
Related Tags:
amber riley, chord overstreet, comedy, cory monteith, darren criss, dianna agron, glee, harry shum, harry shum jr, harry shum jr., heather morris, jayma mays, jenna ushkowitz, john stamos, kevin mchale, lea michele, mark salling, matthew morrison, music, recap, recaps, sidefeatured, songs, video, videos
© Gear Live Media, LLC. 2007 – User-posted content, unless source is quoted, is licensed under a Creative Commons Public Domain License. Gear Live graphics, logos, designs, page headers, button icons, videos, articles, blogs, forums, scripts and other service names are the trademarks of Gear Live Inc.