Thursday May 12, 2011 10:43 am
Glee Recap: The Unlikely Prom Queen is Our Hero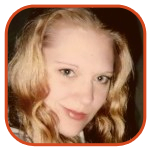 Tweet
Posted by K.C. Morgan Categories: Comedy, Drama, Music, Prime Time, FOX, Gossip, Video,
Glee's "Prom Queen" episode opened with an interview between Puck (Mark Salling) and Jacob Ben Israel (Josh Sussman). Puck was still campaigning hard for a Prom King win with queen Lauren Zizes (Ashley Fink) at his side… but as it happened, he and the rest of New Directions would be working the event.
Over Sue Sylvester's protests, the glee club was selected to entertain the McKinley High prom crowd when Principal Figgins (Iqbal Thera) couldn't secure his favorite band -- Air Supply -- for the event. Though Sue (Jane Lynch) was prom coordinator, the club scored the gig… mainly because there was no other act available. Thankfully, Sue keeps a list of the club's worst number in her Spanx "at all times." At the top of the list was "Run, Joey, Run."
It was, naturally, Rachel's first suggestion when she discovered they'd be playing the event. But Mercedes (Amber Riley) just wasn't feeling it because she had no date. Rachel Berry (Lea Michele) came up with her "prom on a budget" idea, organizing a three-way date with herself, Mercedes and Sam (Chord Overstreet).
But the date became a four-way with the unexpected arrival of Jesse St. James (Jonathan Groff) on the scene. He flunked out of college, having attended only his theater arts classes, and now seems to regret his treatment of Rachel Berry. They made an adorable prom couple later in the episode. See their amazing duet of "Rolling in the Deep" in the video above.
Kurt (Chris Colfer) asked Blaine (Darren Criss) to be his prom date. Blaine, who was beat up for taking a boy to a Sadie Hawkins dance once, was a little shy… but under Kurt's encouragement, finally agreed. He balked again at Kurt's selection of prom attire -- a Scottish-influenced tuxedo that was "an homage to the recent royal wedding, and the late Alexander McQueen." Burt Hummel (Mike O'Malley) also expressed concern over the outfit, which included a pleated kilt, but Kurt was determined to wear it anyway.
In a heartbreaking Finchel scene, Rachel gave Finn (Cory Monteith) corsage advice so he could pick out the perfect accessory for Quinn. They would not be prom dates this year… maybe next time?
Artie and Brittany (Heather Morris) also wouldn't be prom dates for the episode… even in spite of his absolutely beautiful performance of "Isn't She Lovely?" Artie (Kevin McHale) surprised the Home Economics class with a beautiful solo, but Brit turned him down anyway. She's still smarting because he called her stupid, and was set on going to prom to dance with everyone else's date. Wearing a neon green frock, that's exactly what she did.
Artie was low enough after her rejection to agree with Puck's plan to spike the punch bowl, even under the watchful eye of one Sue Sylvester. Puck attempted to distract Sue with his wicked dance moves, but she caught Artie in the act anyway. She was positively terrifying when she took him back to her office to unwrap her tools -- pliers and the like -- in order to give him a "teeth cleaning."
But Artie didn't really spike the punch bowl. To keep Puck happy, he went along with the plan… and poured lemonade into the bowl instead. As Sue says, he's "the worst POW ever. John McCain is rolling over in his grave." Don't worry -- McCain is indeed alive and well.
Karofsky (Max Adler) was moved to tears in a touching heart-to-heart with Kurt. As part of the Bully Whips, he's helping to escort Kurt from class to class to keep him safe. He is genuinely sorry for his treatment of Kurt, but not yet ready to come out openly to others… despite Kurt's continued insistence that he do so.
Finally, prom night arrived. Quinn Fabray (Dianna Agron) wore power blue, with Finn in a tie and cummerbund to match. Santana (Naya Rivera) and Karofsky were in devlish red, while Rachel of course chose a pink princess gown. Mercedes was glamorous in hot pink.
Puck, Artie and Sam performed a fantastic version of "Friday" at the prom while Brittany looked for dates to dance with. Other prom numbers include Rachel's heart-wrenching performance of "Jar of Hearts" and Blaine's rollicking "I'm Not Gonna Teach Him How to Dance With You."
It was the number that put Finn over the edge. When Jesse St. James (Groff) began to put the moves on Rachel, Finn couldn't take it. He stormed over, ignoring his own date's protests, and after a shoving match finally swung on St. James. Sue was interrupted in her interrogation to eject both of them from the prom.
Quinn confronted Rachel in the ladies' room later, smacking her across the face because it's now patently obvious that Finn still loves Rachel. She was also a little more than upset at losing the Prom Queen title… for the sake of a mean joke, no less.
Karofsky was declared King, but Santana did not become his royal partner. Instead, the school named Kurt as their Queen in a mean joke that sent him, sobbing, from the gym. Blaine had to talk him down outside in the hallway, while at the same time Brittany coached Santana through her hurt feelings. In a moment of amazing clarity, Brittany explained to Santana that the rest of the world can sense that she isn't being true to herself.
In a different way, Kurt tried to convey the same message to Karofsky. He bravely marched back into the prom to accept his crown, stepping up to the microphone to deliver a funny and courageous line: "Eat your heart out, Kate Middleton." They came to mock him, and stayed to cheer for him. Perhaps Kurt hasn't won over the entire school, but he'll definitely have more supporters in the future. He tried to get Karofsky to dance with him and come out to the school, but Karofsky just couldn't handle it. Kurt's display of courage sends a strong, positive message to youth in the gay community... and to others. Gay teens don't have a monopoly on bravery, and there's a lot to be learned in Kurt's witty retort in the face of cruel advertsity. We just hope that others can see beyond the gay connection to find it.
Blaine stepped up to dance with Kurt instead, while the glee girls sang Abba's "Dancing Queen" in the background. Okay, so that was a little cheesy -- but what's a family-friendly, musically-themed dramedy without a little cheese? At the end of the episode, we agree with Brittany: "Best. Prom. Ever."
Related Tags:
chris colfer, cory monteith, darren criss, fox, glee, glee recap, heather morris, jane lynch, jonathan groff, lea michele, max adler, mike o'malley, mike o'malley, mike o'malley, mike o'malley, mike o'malley, mike o'malley, music, naya rivera, prom queen, recap, recaps, sidefeatured, songs, video, videos
© Gear Live Media, LLC. 2007 – User-posted content, unless source is quoted, is licensed under a Creative Commons Public Domain License. Gear Live graphics, logos, designs, page headers, button icons, videos, articles, blogs, forums, scripts and other service names are the trademarks of Gear Live Inc.