Tuesday September 23, 2008 3:11 am
Dancing with the Stars 7: Week 1, Day 1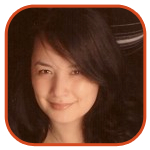 Tweet
Posted by Veronica Santiago Categories: Prime Time, Reality, ABC, Dancing With The Stars, Editorial, Features,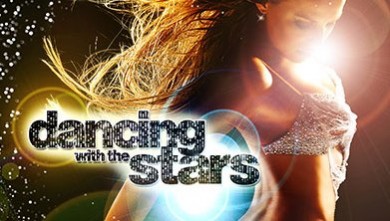 Last night, Dancing with the Stars premiered with its largest - and most interesting - cast so far. In addition to having the series' youngest and oldest competitors to date, the seventh installment also boasts two Olympians and several interesting rivalries. This year we have married competitors (Alec Mazo, Edyta Sliwinska), a father/son battle (Corky Ballas, Mark Ballas) and a brother/sister rivalry (Julianne Hough, Derek Hough).
For the show's first night, all 13 couples each performed one dance. They will then follow that up with another routine on Tuesday. Come Wednesday, the program's first two celebrities will be eliminated.
So how did the new hoofers stack up? Read on!
Read More

|
Dancing with the Stars
Cody Linley (partner Julianne Hough)
(Dance: Cha cha cha/ Song: 'Tilt Ya Head Back')
The 18-year-old – who looks an awful lot like Julianne's brother - did a very good job for his first outing. Cody's already proven that he's nimble, poised and light on his feet. The only thing I had a problem with was his frame.
Len said Cody came out full of confidence and energy. Bruno told the "flash of youth" to focus on his feet and to clean up technically. Carrie Ann remarked on Linley's incredible potential. She noticed that he was a little ahead of the music, but she attributed that to nerves. Score: 6/6/6 (18)
Rocco DiSpirito (partner Karina Smirnoff)
(Dance: Foxtrot/ Song: 'Stray Cat Strut')
Considering the chef is best known for looking at his hands, he did a fairly decent job moving his feet. Rocco – who looked quite dapper in his tuxedo – had some nice lines and a great spring in his step. At times, he looks a bit tentative…but I wasn't sure whether he was simply afraid of re-injuring Karina's sprained ankle.
Bruno said it was a foxtrot on the brink of chaos, but not for the lack of trying. Tonioli said the attack was there but the musicality was off. Carrie Ann thought the performance was very cute. She felt Rocco had a great connection with the audience and a very good instinct. Len said he lacked finesse, but that it was a good attempt. Score: 5/4/5 (14)
Toni Braxton (partner Alec Mazo)
(Dance: Cha cha cha/ Song: 'Smooth')
Sadly, Toni was already sporting a bikini top and mini-skirt…and we are only in Week 1. Fortunately, her skills were just as hot as her skimpy, white number. The former Vegas performer - and her incredible body - displayed confidence, showmanship and chemistry in just her first dance.
Carrie Ann thought it was a performance they would normally see in Week 5. Len said it was good mix of basic movements and clever choreography. He simply advised her to straighten her knees a bit more. Bruno said she was slinky, sultry and sexy. He was extremely pleased with her first outing. Score: 7/7/8 (22)
Maurice Greene (partner Cheryl Burke)
(Dance: Foxtrot/ Song: 'Doing it to Death')
This performance had some weird highs and lows. First, it looked like the Olympic athlete would skip down the Yellow Brick Road. Then the dance shifted into a very slow gear. Even though Maurice is definitely full of funk, he still has a bit of loosening up to do.
Len said there were wild parts, wacky parts and wonderful parts. Bruno said Maurice had a great stage presence and a lot of promise. Unfortunately, he had to work on those moments when he was in a hold. Carrie Ann said Green could definitely dance, he just needed to learn the styles that were asked of him. Score: 6/6/6 (18)
Brooke Burke (partner Derek Hough)
(Dance: Cha cha cha/ Song: 'Are You My Woman?')
Wow. And I thought Toni Braxton looked good. Thanks to Brooke, Derek finally got what he was missing from Shannon Elizabeth last year: hip movement. Burke's hyperextended legs, combined with her musicality, pulled off a very sexy number.
Carrie Ann said she had an amazing body that's designed to dance. She felt Burke had great energy and strength. Bruno said Brooke was going for broke. He thought it was a great debut. Len said it was the best dance so far of the night. Score: 7/8/8 (23)
Ted McGinley (partner Inna Brayer)
(Dance: Foxtrot/ Song: 'God Only Knows')
If I didn't know any better, I would have thought that Ted was also paired with Karina Smirnoff. McGinley – who has quickly established himself as this year's Steve Guttenberg – showed off a great posture and nice lines during performance. Let's just see how far his charming smile will take him.
Bruno said there were moments when Ted had the elegance of Cary Grant. Then there were times when he looked like Steve Carell in Get Smart. Len said he had style and elegance. He also thought the suave actor had great footwork. Carrie Ann said it was obvious McGinley was nervous, but she knew the movements were there. She also complimented Ted on his great potential and great lines. Score: 6/6/6 (18)
Lance Bass (partner Lacey Schwimmer)
(Dance: Cha cha cha/ Song: 'Jumpin' Jack Flash')
The youthful pair started off on a very good punk note. Although it was hard not to notice Bass' former boy band moves, you couldn't deny his ability. He might not have Justin Timberlake's moves, but he should at least give Joey Fatone a run for his money. Even if he was faking it, the performer in him knew how to fake it well.
Len said what Lance did, he did well. It was young and modern. Unfortunately, the head judge is old and didn't want to see a "hodgepodge" of movements. Carrie Ann thought it was hot, hot, hot. She said he knew what he was doing, and he simply nailed it. Bruno said it was edgy, spunky and tight. Score: 8/6/8 (22)
Cloris Leachman (partner Corky Ballas)
(Dance: Foxtrot/ Song: 'I Wish I Were in Love Again')
Although she's the oldest person ever to compete on the show, Cloris looked fabulous. And what cleavage! As for her dancing —well, that could have looked better. Her toes weren't pointed, her turns were questionable and her kick was laughable. But in the end she had fun, and so did we. It would be tempting just to keep her around just to see her harass Len more.
Bruno said she was floating about with the imposing presence of "Battleship Geriatrica," but with a bit of a refit she could "turn into the Enterprise." Len said the dance had a nice feel…but was then interrupted by her hard-to-ignore bosom. Carrie Ann thought the "Goldie Oldie" was nothing but grace on the floor. Score: 6/5/5 (16)
Jeffrey Ross (partner Edyta Sliwinska)
(Dance: Cha cha cha/ Song: 'Play that Funky Music')
Oh boy. Well, why don't we just try to focus on the positive? He looked much smoother than he did during rehearsals (though that's not saying much). He lacked coordination and any real choreography – but he was really trying! And most importantly, he was there for his partner.
Carrie Ann started off by saying that she admired Jeffrey for getting out there with an eye injury (Edyta stabbed him with a fingernail during practice). She then went on to say that his form was bad and his musicality was off. Bruno simply said that nothing really worked. Len diplomatically stated that everyone is a winner in the competition because of the commitment they all make. Score: 4/4/4 (12)
Kim Kardashian (partner Mark Ballas)
(Dance: Foxtrot/ Song: 'Pink Panther theme')
Since I wasn't convinced the reality star was correctly snapping with the beat, I was a little worried at the start. But Kim eventually proved that she could hold her own. There were no major missteps to be found. Unfortunately, something still felt missing the whole time. Was it a lack of content?
Len said the dance was clean, but also a bit "cold." He didn't feel any chemistry between the two. Bruno called Kim a dusky beauty a la Princess Jasmine. He then said she was a "treasure trove that everyone would want to explore." He just felt that she needed to make herself "more available." Carrie Ann said Kim needed to move her head a bit more. She believed the disconnect people felt was due to a lack of eye contact. Score: 6/7/6 (19)
Susan Lucci (partner Tony Dovolani)
(Dance: Cha cha cha/ Song: 'I Heard It Through the Grapevine')
I honestly didn't know the show could find a thinner competitor than Jane Seymour until now. While Susan is definitely a force, the tiny thing almost seemed too delicate on the dance floor. She delivered all the steps, she just needed a little more oomph.
Bruno said Lucci looked like a gorgeous lady, but the cha cha cha needed a slut. He felt the dance was very careful and a bit placed. He also noticed that she lost her footing at times. Although Carrie Ann thought her body was banging in the red outfit, the judge suggested putting some weight on to help with strength. Len said the performance was neat and precise and a bit too careful. She needed to throw caution into the wind. Score: 5/5/5 (15)
Misty May-Treanor (partner Maksim Chmerkovskiy)
(Dance: Foxtrot/ Song: 'This Will Be (An Everlasting Love)')
Now if there was any person I would have expected to see in a bikini top, it would have been Misty. Unfortunately her male fans had to deal with a little less skin tonight. As for her actual dancing, I thought the volleyball player looked a little bit awkward despite her best effort. The moves were there, but her arms were a bit too loosey goosey. She definitely had sass though.
Carrie Ann said she had never seen anyone attack a foxtrot with so much intensity. She simply advised Misty not to "muscle" everything. Len thought the good dance had a nice elegance about it. Bruno said Misty needed to work on her turns; she wasn't putting her weight in the right place. She also needed to be careful with her shoulders. Score: 6/8/7 (21)
Warren Sapp (partner Kym Johnson)
(Dance: Cha cha cha/ Song: 'Do I Do')
Although Warren is probably larger in size (not in height) than Kym's last partner (Penn Jillette), he definitely came with a lot more rhythm. Unfortunately, I wasn't sure if that translated into actual technique. Regardless, the performance reminded me of the fun times Emmitt Smith used to have on the floor.
Len said he was one great big bundle of joy. He thought the performance was fun and entertaining. Carrie Ann said "cute" Warren brought joy to the dance floor. Bruno thought Sapps was so light on his feet. He complimented the big guy for keeping up with his partner the whole time. Score: 7/7/7 (21)
(You can find all the Dancing with the Stars: Season 7 posts here.)
Related Tags:
abc, alec mazo, all my children, ballroom dancing, brooke burke, bruno tonioli, carrie ann inaba, cha cha cha, cheryl burke, cloris leachman, cody linley, corky ballas, dancing with the stars, dancing with the stars 7, dancing with the stars season 7, dancing with the stars: season 7, derek hough, dwts, dwts 7, edyta sliwinska, erica kane, foxtrot, inna brayer, jeff ross, jeffrey ross, julianne hough, karina smirnoff, kim kardashian, kym johnson, lacey schwimmer, lance bass, len goodman, maksim chmerkovskiy, mark ballas, maurice greene, misty may treanor, misty may-treanor, reality, reality show, reality shows, recap, recaps, rocco dispirito, samantha harris, susan lucci, ted mcginley, tom bergeron, toni braxton, tony dovolani, warren sapp
© Gear Live Media, LLC. 2007 – User-posted content, unless source is quoted, is licensed under a Creative Commons Public Domain License. Gear Live graphics, logos, designs, page headers, button icons, videos, articles, blogs, forums, scripts and other service names are the trademarks of Gear Live Inc.