Wednesday April 21, 2010 10:51 am
American Idol 9: Top 7 Perform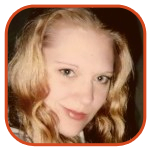 Tweet
Posted by K.C. Morgan Categories: Music, Prime Time, Reality, FOX, American Idol, Features, Video,
It's Idol Gives Back week, which means the Top 7 performance round was stuffed with plugs for the upcoming event. In honor of charity week, the Idols sang "inspirational songs," a topic so broad we were pretty well guaranteed a grab bag of styles.
Casey James picked the imminently popular "Don't Stop," a bit of a dangerous decision, for the first performance of the night. Mentor Alicia Keys tried to help Casey find some personality within his performance, a quality she felt was essential for the popular tune. On the big stage, Casey James was more raspy than usual, full of energy and absolutely generic. His guitar solo was pretty hot, but he's been relying on that crutch a bit too much. All the same, James delivers consistently solid performances that the crowd seems to enjoy. I don't think he'll do too poorly in the industry…when he's finally let out of his Idol cage.
"It was a good performance," Randy Jackson told him, though he grudgingly added "every week, we're seeing the same thing." He asked for James to deliver "something different," a request he's made in the past. "We're getting to the point to where you have to be great…and it wasn't great," Ellen DeGeneres expanded on Randy's theme. "You made yourself like everybody else tonight," Kara DioGuardi likewise expressed her disappointment. "That wasn't particularly inspiring," Simon Cowell noted.
Lee DeWyze still looked bummed during his sit-down with Ryan Seacrest. Last week, Lee lost his roommate Andrew Garcia to the cold hand of elimination. He rebounded from the loss by choosing the absolutely beautiful song "The Boxer" by Simon and Garfunkel for this week's performance. At Alicia's request, Lee spoke the lyrics to her before moving on with his practice session. She wanted him to understand the words before singing them on the big stage, tutorship which seemed to work. Lee's voice during his performance was more beautiful than ever and the whole performance was really, really special.
Randy Jackson declared himself a Lee DeWyze fan, saying "It's really about artists this year, and I think that you are a great artist, ready to make great music." Ellen DeGeneres praised the song choice, calling Lee's "the best performance by far." "I think you had 'it' tonight," Kara DioGuardi praised. "Even though we're only two in, that was the best of the night," Simon Cowell laughed. "The difference between you and the first performance was staggering," Cowell continued to praise Lee, calling the number "sincere," "inspirational" and "absolutely brilliant."
Tim Urban picked an unrecognizable Goo Goo Dolls tune called "Better Days." I actually got the wrong idea when I heard the song title announced; I was expecting to hear the upbeat Citizen King joint. Alicia Keys advised Tim to focus on the lyrics, asking him to dig into the tune to find the inspiration. Wearing his guitar, Tim started the song out slow on the Idol stage. He immediately lost his way a bit in the vocals, which were definitely a bit out of his reach. Tim recovered beautifully as the song got bigger, and I've no doubt that he'll again escape the elimination scythe this week. The kid is improving every single week and he's starting to sound really, really good. Vote For the Worst will never let us forget that they picked him as their horse from the start of the season.
Randy Jackson wasn't as impressed. He found the performance to be "okay, good karaoke." "You're like the soup of the day…sometimes, I like the soup….but today, I didn't like the soup," Ellen DeGeneres told him. "It wasn't the best execution," Kara DioGuardi, who sported an odd 80s-inspired outfit and roughed-up hairdo, grimaced as she delivered her comments. "I'm finding it very difficult to believe this," Simon Cowell explained, calling the performance "a little bit of a letdown."
Aaron Kelly picked a tune by R. Kelly - "I Believe I Can Fly." Big choice, but Kelly has a whole lot of vocal talent. Showmanship is where he's always fallen flat. Kelly put his skills to good use with the tune, which he sang in his usual stock-still, heartfelt fashion. Kelly attempted to walk about on the stage a bit and put much more feeling into his singing than he's displayed in the past, so it's clear he's trying pretty hard. Once he grows into himself a bit, I think Kelly's got a real shot at a Clay Aiken-like career.
"You definitely have pure vocal talent, and I think you did a good job for such a giant song," Randy Jackson praised. "There was a week back in the seventies when I believed I could fly," Ellen DeGeneres cracked the requisite joke before praising Kelly's "real talent." Kara DioGuardi thought Aaron "started flying" during his performance. "You really gave it your all…in the real world, if we'd have heard that on the radio, I'd have turned it off in ten seconds," Simon Cowell explained, but did add that Aaron made the song "quite good."
Siobhan Magnus softly sang "When You Believe" to Alicia Keys, who was impressed with Siobhan's big note. "That's your money," Keys told Magnus with a smile, advising Siobhan to "take a little pause" in the performance at that moment. "I'm very impressed by her voice," Alicia told cameras after the session was over. Siobhan looked and sounded exquisite for her moment on the big stage. Her heartfelt vocals were very technically pure, and when she delivered the big notes the crowd was completely won over. Siobhan's vocal range is utterly amazing.
Randy Jackson thinks Siobhan's song might have been "the toughest of the night." "Man, I don't know why you picked it, but it was just okay for me, babe," he explained. Ellen DeGeneres didn't agree with Randy's comments, claiming that she enjoyed the performance. "Technically, it might have been very well-sung," Kara DioGuardi told her, but explained, "I still don't know who you are." "I don't think that was the right song for you," Simon Cowell said, finding the performance "a bit odd, a bit all over the place, really." Siobhan Magnus was allowed to make a lengthy stream of comments following the disparaging remarks, a pretty clear plea for votes.
"Big Mike" Lynche chose a song from his Idol playbook, a project he began putting together years ago in preparation for eventually appearing on the show. He picked "Hero," well-known as the Spider-Man movie theme song. I think that fact alone makes this a poor song choice, but Michael Lynche has the talent to sing anything. His soft, sweet performance soon became a display of powerful vocals, much to the delight of the crowd. There was something a little campy about his performance, however. It was just a tad too theme-y for my tastes. That said, there's no denying that Lynche is an extremely talented singer and very enjoyable performer…most of the time.
"You held your own with it, dog. It worked out," Randy Jackson praised. "I thought you did a great job with it," Ellen DeGeneres rushed through her comments. "I'm sorry, Mike, it was not my favorite performance," Kara DioGuardi told him, quickly adding that he made the song "unrecognizable." I don't think there's much danger of that with such a well-known tune, really. "I think you sang it pretty well," Simon Cowell offered. "The theme tonight was inspirational songs, and that was about Spider-Man, wasn't it?" Simon Cowell, as usual, hit the nail on the head. He found the performance "artificial," which I think is valid.
Crystal Bowersox made her first performance of the season sans instrument to close out the night. She chose "People Get Ready," looking very uncomfortable as she stood before Alicia Keys without her usual guitar armor. Keys predicted that Crystal's performance would be well-loved. Bowersox wore an elegant black gown as she sang the first few bars of her song with no instrumental assistance, showing off her beautiful sound. The unrecognizable song wasn't the hottest choice of the night, but Crystal delivered the hottest performance by far. Her big, beautiful vocals are always great to hear - even when the song isn't the most entertaining or exciting. Crystal was in tears by the time the performance ended, crying "I'm sorry" into the mic after the breakdown.
"That was unbelievable," Randy Jackson stood up to clap for Crystal's talent. "You have never looked more beautiful," Ellen DeGeneres complimented, calling the performance "beautiful." Kara DioGuardi found Crystal to be "on another level tonight." Simon Cowell smiled before he began his comments, saying "that was inspirational." "You sang it fantastically," he praised. Bowersox explained the source of her emotional distress at the end of it all - her father was in the Idol audience to hear her sing.
Tomorrow night, American Idol will transform into a telethon to raise funds for Haiti and other places around the world. Many big-name, A-list stars - and no doubt several you've never heard of before - will be involved with the event, which will feature live performances from some of the show's past contestants. At some point, the results of the Tuesday voting will be squeezed into it all. Be prepared for the broadcast to run late. And, if you haven't got time to watch it, just check back to catch up on all our American Idol 9 posts.
Related Tags:
aaron kelly, alicia keyes, alicia keys, american idol, american idol 9, american idol season 9, big mike, casey james, competition, crystal bowersox, ellen degeneres, fox, idol gives back, kara dioguardi, lee dewyze, michael lynche, mike lynch, mike lynche, music, performance, randy jackson, reality, recap, recaps, ryan seacrest, season 9, sidefeatured, simon cowell, singing, siobhan magnus, songs, tim urban, top 7, video, videos
© Gear Live Media, LLC. 2007 – User-posted content, unless source is quoted, is licensed under a Creative Commons Public Domain License. Gear Live graphics, logos, designs, page headers, button icons, videos, articles, blogs, forums, scripts and other service names are the trademarks of Gear Live Inc.