Thursday March 18, 2010 3:27 pm
American Idol 9: Top 12 Results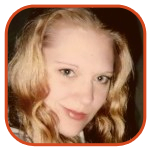 Tweet
Posted by K.C. Morgan Categories: Music, Prime Time, Reality, FOX, American Idol, Features, Gossip, Video,
The Top 12 results show opened with a montage of the contestants' journey on the show. The intro was very dramatic…would it lead up to a surprising elimination?
The theater went green in honor of St. Patrick's Day, but only for a moment (and more's the pity - it would be a blessed change on the same old, same old set). Right away, Simon Cowell confronted Ryan Seacrest for his "aggressive behavior" during the Tuesday performance round. The judge then went on to talk about the "judges' save," an element which was introduced only last year on the show.
David Cook started off the elimination round with "Jumpin' Jack Flash." It was rather odd that he chose not to do an original tune, but the performance was as solid as you'd expect from the Season 7 Idol champ. Cook is currently working on a new album, so be on the lookout for that one, AI fans. He will soon take a trip to Africa for the upcoming Idol Gives Back extravaganza.
The new Ford commercial was featured next - a paintball-themed spot with pretty good vocals to the tune of "Tick Tick Boom." Casey James was not in the commercial, as he was suffering from the flu during the shoot. Each of the Top 12 customized a Ford Fiesta, which you can buy if you find out all about it on the Web site.
Promotions thus out of the way, Ryan Seacrest finally turned to a few results. Paige Miles was the first to be asked to stand, and the first to be sent to the Bottom 3 group. This is certainly not where she wants to be. Lee DeWyze was the next to be addressed. After a lengthy discussion, he was granted a stay of safety. Siobhan Magnus, who seemed to win the performance round of the week, stood to hear her fate. She was soon smiling as she got to sit right back down.
Aaron Kelly listened to Ryan re-hash everything that happened during the previous evening. A few tense moments, and Kelly was also allowed to sit. Andrew Garcia and Tim Urban rose together, which was a sure sign one was in the group of bottom Idol candidates. "Kara, are you comfortable seeing either one of these guys leave?" The host wanted to know.
"Based on last night's performance…yikes, guys," Kara DioGuardi responded. Ryan then sent Urban to the bottom three group, where he was seated next to Paige Miles.
Orianthi performed "According To You" next. She delivered just enough edge to please the crowd and her look was good, but I'm not sure she's big enough for the Idol stage. Her guitar skills were the most impressive part of the performance. Orianthi chatted pleasantly with Seacrest about the Grammys and the industry after the number.
Ryan Seacrest turned to more results after the break. Didi Benami was the first to stand. There was a lengthy pause while the two talked, Didi introduced her mom, and finally she was proclaimed safe. Crystal Bowersox was the next to hear from the host, and after some discussion she, too, was allowed to sit with relief. Katie Stevens then rose to hear her verdict. "I just tried my best," Katie said of her Tuesday performance.
"I think there's an inconsistency with her vocally," Kara DioGuardi said of Katie, when asked by Ryan. She suggested that Katie sing R&B/Pop songs. Simon Cowell quickly cut in to offer his own advice - country music. Randy Jackson chimed in with the opinion that Katie should sing Pop/Rock music. Ellen DeGeneres, unable to resist the joke, quickly advised Stevens to sing mariachi numbers. And let the elimination circus begin. Ryan finally put Katie out of her misery and moved on down the line of contestants.
Fan favorite Michael Lynche came to his feet as the crowd applauded. Of course Lynche was not in the Bottom 3 vote group. Ryan asked Casey James and Lacey Brown to stand, certainly a mismatched pair. There was little question that Lacey, not Casey, was a part of the Bottom 3.
It couldn't have been scripted any better. Paige Miles, Tim Urban and Lacey Brown have been the most inconsistent entertainers of the group. Ellen DeGeneres wouldn't provide much of an answer when asked if the judges would use their save for anyone in the group, pulling a face as she replied "yes?"
Surprisingly, Tim Urban was the first to be sent to the safety of the enlarging Top 11 group, still one short as the two ladies moved closer together on the stage. Tim Urban is an underdog, a VFTW favorite and fairly attractive. He could very well win the whole competition.
Ke$ha (featuring 303) exploded on stage to sing "Blah Blah Blah," truly a horrible song. Her costume was pretty wild, the stage performance mildly creative and really, it was all quite bad. Things got really weird when Kesha disappeared on stage, only to re-emerge wearing an ornate Native American headdress (disclaimer: I'm not making this up). It's a crying shame that Simon Cowell can't critique the guest performances, too. On the back of that, the Top 12 look like the most talented performers on the planet.
Finally, Paige Miles and Lacey Brown stood shoulder-to-shoulder to hear the verdict. "Based on the performance last night…it's tough. I'm not surprised to see them there," Randy Jackson commented. Lacey Brown nodded as her name was read, and the two roommates hugged before Paige stepped gratefully out of the spotlight.
Lacey chose to sing "The Story," the song which won her the most attention and acclaim during the previous weeks on the show. It probably wasn't a great idea to do it without a recent rehearsal, however, as Brown started off pretty out-of-tune. Good for her for giving it a go, but there was zero chance the judges were going to use their single save on Lacey Brown. The panel offered some pretense of whispering as Brown sang her swan song.
"Well, it was unanimous…and, unfortunately, no," it's always Simon Cowell who delivers the bad news. Lacey Brown was not saved, but she vowed to continue working on her singing career. She will not be on the Idol tour over the summer - only the Top 10 get that perk.
Next week, the Top 11 will sing for your vote. Which one will win it - or, have you already made up your mind? Stay up-to-date between shows - check out all our other American Idol 9 posts.
© Gear Live Media, LLC. 2007 – User-posted content, unless source is quoted, is licensed under a Creative Commons Public Domain License. Gear Live graphics, logos, designs, page headers, button icons, videos, articles, blogs, forums, scripts and other service names are the trademarks of Gear Live Inc.