Thursday May 27, 2010 10:33 am
American Idol 9: The Finale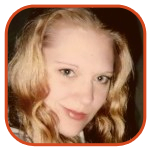 Tweet
Posted by K.C. Morgan Categories: Music, Prime Time, Reality, FOX, American Idol, Features, Video,
Wednesday night was Simon Cowell's last moment with American Idol, and the night belonged to him much more than the two contenders for the ninth Idol crown. Lee DeWyze and Crystal Bowersox performed ably on Tuesday night, but only the votes would determine which would walk away with the winning title. The show will undoubtedly crash and burn now that Cowell is walking away…but that is talk for another time.
The Top 12 Idols - including Crystal and Lee, of course - danced out on stage to deliver "School's Out for Summer." While Orianthi jammed out on the guitar, Casey James suddenly announced a surprise appearance - Alice Cooper. This was an exciting guest star, but honestly, he sounded quite bad. And I'm a fan.
The evening started out with a fairly lackluster vibe…but there was much, much more to come.
Kris Allen, the American Idol 8 winner, was trotted out early to sing "The Truth." He looked and sounded exactly as he did the year he won…still generic. The song was forgettably good, the singing solid as always, the looks clean-cut and all-American. I wonder if Allen could get any more boring. The contrast between Kris and his Season 8 runner-up, Adam Lambert, has become a laughable caricature of extremes. Are we totally sure Idol isn't scripted?
A video clip honoring Simon Cowell played next. Much of it was footage of Cowell wounding would-be Idols with the sharpness of his tongue, the kind of stuff I could watch all day long. Sarcastic comments from the other Idol judges - including former judge Paula Abdul - were also included.
Siobhan Magnus and Aaron Kelly - eliminated in Top 6 and 5 weeks, respectively - stepped out on stage to sing "How Deep Is Your Love?" I didn't expect this duet to go well at all, but they actually sounded pretty wonderful. They sang a single verse before the curtain lifted to reveal Barry and Robin Gibb, who both sounded really great. Magnus and Kelly joined the two on stage for the chorus, just the first of many duet performances from members of the Top 10. Remember (as if it's possible you would be allowed to forget), the Top 10 will be touring all over America all summer long. Sadly, Simon Cowell won't be there, either.
Michael Lynche stood on stage alone to deliver the first few bars of "Takin' It to the Streets" before introducing Michael McDonald. Both singers sounded fantastic, offering up one of the better performances of the entire long night.
Dane Cook, of all people, was the next to appear on the Idol stage. He played guitar as he sang out some of Simon Cowell's greatest comments. Dane Cook actually isn't the worst of singers, and his tune "Simon Said" was pretty catchy. As Cook began to belt it out, the stage filled with some of Cowell's most famous targets - Renaldo Lapuz, Normund Gentle, Ian Bernado, Tatiana Del Toro, Mary Roach and the Brittenum twins. Bernado snatched the microphone out of the stand mid-song. As everyone on stage began to scramble for the microphone, the cameras quickly pulled back and the show cut to commercial. Was it meant to happen? Or was the show commandeered for 30 precious seconds of air time? We'll never really know.
Lacey Brown appeared on stage to sing a few moments of "Beautiful." I still don't think she's much of a singer. Didi Benami, Katie Stevens, Paige Miles, Siobhan Magnus and Crystal Bowersox joined her on stage within moments. The group of six then kicked it up a notch to sing "Fighter." Katie Stevens then screamed out the name of the next guest star - Christina Aguilera. She looked wonderful, though she barely sang a lick before the stage darkened.
When the house lights came back on, Aguilera stood on stage alone to deliver "You Lost Me." I can't say I was pleased with her vocals. She might have done a little too much. We're all impressed with your ability, Christina. You don't have to lay it on so thick. The song is pretty terrible, too, which certainly doesn't help much. Aguilera's album comes out next month. Yikes. That means we might have to hear this tune on the radio.
Ricky Gervais was joined by satellite to deliver a good-bye message to Simon Cowell. Gervais called Cowell "the Kingmaker," joking that Simon "only" takes "80 percent" of the earnings the contestants make. He then suggested that everyone go to Cowell's house to dig through the trash, because Simon frequently throws money away. It was a pretty funny segment.
Lee DeWyze strolled out on stage to begin the next number - "I Can't Go for That." He was joined by Andrew Garcia and the other Top 6 males from this season's group of 12. Casey James then launched into "Maneater," much to the crowd's delight. The Top 6 men sound absolutely fantastic together. After they broke it down beautifully, Daryl Hall and John Oates appeared on stage for a rendition of "You Make My Dreams." This fun, feelgood song is a common feature in romantic comedies, and the duo performed it like this is the only tune they've been singing for the past twenty years (ahem).
Crystal Bowersox walked into the stage singing "Ironic" (yeah, the Alanis Morissette tune). Bowersox sounded fantastic. Predictably, her short performance was really a set up for Morissette herself, who turned up singing her banner hit "You Oughta Know." Their duet created a spectacular Idol moment, in all honesty, but didn't we all kind of want to see Melissa Etheridge out there with Crystal?
The Season 4 winner - better known as Carrie Underwood - sauntered out to sing her hit "Undo It." Carrie remains the most successful Idol contender to date, surpassing even Kelly Clarkson in the awards and sales departments. Season 4's Idol is, today, one of the most successful recording artists in the country. Everything Underwood touches turns to gold albums.
Kris Allen featured heavily in the next clip. In the video, Crystal Bowersox and Lee DeWyze were told they were on their way to a photo shoot. In reality, Kris Allen introduced them to their new cars - the same Ford Fiestas they designed as part of a previous Idol project. The Ford video - this one featuring all Top 12 Idols - was displayed next. Clips of all the previous videos, all of which were terrible, were turned into a less-than-thrilling montage.
Top 3 finisher Casey James appeared on stage next to croon "Every Rose Has Its Thorn." As James worked out a few awesome guitar licks, Bret Michaels strutted out to pick up the rest of the tune. The crowd truly adored their energetic performance. Michaels is a born performer, and his skill helped bring Casey's to a brand-new level.
Lee DeWyze and Chicago filled up the stage to perform a medley of tunes. Let's just be real: Lee got screwed here. The performance managed to become both frenetic and boring at the same time, a bunch of has-beens and one wanna-be all competing to deliver more vocals than the others. It was a bloody mess.
The next part of the show was dedicated to one of Idol's biggest break-out moments of the season. That's right - it was time for a "Pants on the Ground" number. The original "Pants" auditioner, General Larry Platt, was brought out, accompanied by a crew of dancers. William Hung appeared to sing a second verse of the song - much like the first - and the dancers revealed their boxers for the big finale. Okay, so it was more than ridiculous. But with two hours to fill, Idol couldn't get that many guest stars.
In the next video clip, Paula Abdul had a few very sweet words to say about Simon Cowell, creating a very nice tribute. The video, of course, led into Paula Abdul's triumphant return to the show. Cowell was the first one to his feet to give her a standing ovation.
"I really miss everyone!" She smiled. Paula Abdul looked just gorgeous. She took a moment to say hello to the judges before giving Ryan Seacrest a shout-out. Finally, Abdul turned her attentions to Simon Cowell. "The only reason they wanted me back here tonight was so that I could tell all of you the real reason why I really left," she said. "There's a baby backstage with Simon's haircut - and, sweetheart, it's your turn to feed him," she grinned at Cowell. "American Idol's not going to be the same without you. But, as only I can tell you, it will go on."
I wouldn't bet on it.
Paula's words led into another Simon Cowell video clip, this one much more emotional than the funny bits which preceded it. The whole thing was set to the tune of Sinatra's "My Way," truly fitting background music.
It was time to pay tribute to the show's favorite judge with the most amazing performance ever seen on the series. Suddenly, Kelly Clarkson, Rubuen Studdard, Fantasia Barrino, Carrie Underwood, Jordin Sparks, Taylor Hicks and Kris Allen - every single American Idol, with the exception of David Cook - came together on stage to sing sweetly of good-byes to Simon Cowell.
For the second chorus, David Archuleta, Blake Lewis, Allison Iraheta, Melinda Doolittle, Justin Guarini, Constantine Maroulis, Kristy Lee Cook, Brooke White, Jason Castro, Elliott Yamin, Bo Bice, Matt Giraud, and Michael Johns filed out on stage to join them - along with a bunch of other also-rans whose names I can't quite remember. Through it all, Paula Abdul sat on Simon Cowell's lap. It was a beautiful tribute, and incredibly sad. David Cook could not attend the historic little get-together due to a preexisting commitment. Reports say that Cook was performing for a charity event the same night American Idol wrapped its ninth season.
Dragging Paula Abdul with him, Simon Cowell moved to the stage at Ryan's request. "I didn't think I was going to be this emotional, but I genuinely am," Cowell said. "The truth is, you guys are the judge of this show. And you've done an incredible job over the years." Simon was eloquent, entertaining and every inch a gentleman during his short speech. And I have to say, I have no real desire to ever watch the show once he's not on it.
The Top 12 took the stage again to sing "Again" sweetly…and horribly, utterly out of melody. All at once, Janet Jackson suddenly walked out on stage to sing with them. How amazing.
The incomparable Janet Jackson looked sensational - though that's like saying grass is green - as she delivered "Trust in Me." The stage lit up with lasers for a performance of "Nasty" next, one of Janet's greatest hits.
The Top 2 Idols both auditioned in Chicago way back in August, something that was the focus of the show's next video clip.
Crystal Bowersox and Lee DeWyze then came to the stage in the flesh to sing "With a Little Help From My Friends." The pair introduced Joe Cocker, a truly talented performer. Bowersox seemed to know it was her night as she stood on stage next to the legendary singer, truly putting her all into the song.
The two finalists stood on stage again as Ryan Seacrest called for the official envelope, which is delivered amid much ceremony every year at the end of the finale. Both of them wanted it badly, but only one could win. Lee DeWyze looked like he was inches away from getting sick on stage as Ryan read the results.
"The winner of American Idol 2010 is…LEE DEWYZE!!" Curve ball! Lee bent over double as the crowd went wild, and fireworks began to soar over a little town called Mount Prospect, Illinois. The new sign "Hometown of Lee DeWyze" is probably going up this weekend.
Lee was flabbergasted as he sputtered "Thank you! Thank you…Crystal, I love you," he gave her a big hug as he repeated "thank you," verging on tears as he addressed America.
DeWyze sang the show out with "Beautiful Day," radiating joy and gratefulness as the pyrotechnics went off behind him.
And that was the last American Idol contender Simon Cowell ever helped to pick - incidentally, my pick for the season. Crystal Bowersox have no reason to cry at the end of Idol's ninth finale. An incredibly talented and charismatic performer, Crystal is going to be absolutely fine. Better than fine.
Want to re-cap all the highlights and lowlights - with corresponding video? Check out all our American Idol 9 posts, and experience Simon Cowell's last Idol journey all over again.
Related Tags:
aaron kelly, adslice, alanis morissette, alanis morrissette, alice cooper, allison iraheta, american idol, american idol 9, andrew garcia, blake lewis, bo bice, brooke white, casey james, chicago, christina aguilera, constantine maroulis, crystal bowersox, dane cook, daryl hall, david archuleta, didi benami, ellen degeneres, elliott yamin, finale, fox, hall & oates, hall and oates, ian bernado, janet jackson, jason castro, joe cocker, john oates, justin guarini, kara dioguardi, katie stevens, kris allen, kristy lee cook, lacey brown, lee dewyze, mary roach, matt giraud, melinda doolittle, michael johns, michael lynche, music, normund gentle, orianthi, paige miles, pants on the ground, paula abdul, randy jackson, reality, recap, recaps, renaldo lapuz, results, ryan seacrest, sidefeatured, simon cowell, siobhan magnus, tatiana del toro, top 2, video, videos
© Gear Live Media, LLC. 2007 – User-posted content, unless source is quoted, is licensed under a Creative Commons Public Domain License. Gear Live graphics, logos, designs, page headers, button icons, videos, articles, blogs, forums, scripts and other service names are the trademarks of Gear Live Inc.