Thursday April 7, 2011 12:02 am
American Idol 10: Top 9 Perform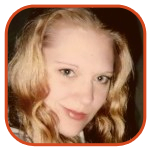 Tweet
Posted by K.C. Morgan Categories: Music, Prime Time, Reality, FOX, American Idol, Gossip, Video,
American Idol gave viewers an energetic opening to Wednesday's performance night. Gwen Stefani worked on the show for the week, dressing all the female contenders in her clothing line in a bit of cross-promotion courtesy of FOX. The week's theme was dedicated to the Rock and Roll Hall of Fame in Cleveland, Ohio. Idol's new judge Steven Tyler is a recent inductee into the Hall.
Black Eyed Pea will.i.am helped coach contestant, some of whom were bound to have big trouble with a rock n roll theme.
Jacob Lusk was the first performer of the night. With his deep range, Marvin Gaye's "Let's Get It On" was his first choice… but he was a little uncomfortable with the subject matter. He switched to Michael Jackson's "Man in the Mirror," which did feel like a better fit. He wore a white suit and delivered the tune beautifully in his unique, breathy style.
"Every time you sing, you bring another little piece of yourself to the party, man," Steven Tyler told him. "Beautiful! Beautiful!" He cried.
"That's it!" Jennifer Lopez was also impressed. "You make everybody know… that you can do anything in this world." She thought the performance was "perfect in every way."
Randy Jackson admired Lusk for switching his song choice. "I was a little worried when you were going to sing this song… dude, that had Jacob moments all over it! That was hot!"
Haley Reinhart chose Janis Joplin's "Piece of My Heart," a choice that was bound to please the judges. Reinhart offered up another vocally strange performance, but her stage presence is improving somewhat. Haley looks much more comfortable on stage these days, bolstered by the judges' comments, but her growling is getting out of hand.
"We're off to a bit of a strong start here," J-Lo observed. She thinks Haley is a "contender." "You keep going like that, you're going to be around for a minute." She's on the Idol tour, at least.
"That's the Haley that we love!" Randy Jackson cried. "Welcome back back back."
"Haley, I couldn't find nothin' wrong with that," Steven Tyler was also thrilled with the performance. "I love it. You nailed it."
Casey Abrams also changed his song selection. He initially picked "Every Little Thing She Does Is Magic." He played the upright bass to sing CCR instead -- "Have You Ever Seen the Rain." The song was well-suited to Casey's voice and he truly seemed to enjoy singing it, but the growling was a little over-done. Abrams and Haley shouldn't be served up to viewers back to back.
"You definitely made CCR proud," Randy Jackson complimented. "Casey is making the upright bass cool, y'all!" Jackson thinks Abrams is "revolutionary."
"I think you ought to put some wheels on that and ride that thing around town," Steven Tyler is also a fan of the upright bass. "Every time you sing, you bring something different."
"That's exactly where you belong. Right there, with your bass… I'm paying top dollar to be in the front row," Jennifer Lopez gave Abrams big smile to go with the words.
Lauren Alaina picked Aretha Franklin, and incredibly bold choice. "Natural Woman," of course. She was in control of the song immediately. Lauren was glammed up in a 1980s classic rock look. She looked the part, she sounded the part, she completely delivered. It's always a good idea for contestants to show another layer at this stage of the contest.
"Four months ago, you came in here an immature little girl… and tonight you came in here a natural born woman," Steven Tyler praised.
J-Lo agreed with the crowd that Lauren is "amazing" and complimented Alaina for the bold song choice.
"You took a very difficult song, and you did a good job," Randy Jackson wasn't quite as effusive, but he had no complaints to offer.
James Durbin picked something a little different for rock week: "While My Guitar Gently Weeps," a George Harrison joint. Durbin delivered the vocals confidently, and he's got real singing chops we had no idea he possessed. James actually has a lovely voice, and he put a ton of power into the ballad-y performance. The end note was more than a little over-the-top, but Durbin's was easily the best performance of the night.
"It's nice to see that other side of you," Jennifer Lopez was enthusiastic. "It's so special to watch… and I loved it. I thought it was a great choice for you."
Randy Jackson "loved seeing the real, true emotional side of James Durbin." Jackson praised James for "taking chances," telling him "you did a good job, dog."
"Not only did the Beatles write great songs, but George Harrison did as well," Steven Tyler was nonsensical, as usual. As we all know, Harrison was indeed a Beatle. Tyler also chimed that he agreed with his fellow judges before sending James on his way.
Scotty McCreery chose to do a song by his childhood hero, Elvis Presley. He picked "That's All Right Momma," which has a very country music sound to it. McCreery began the performance sitting on the end of the stairs before he stood to stroll to the judges' platform. His active, raspy performance brought a slightly different dimension to Scotty's persona. A bevy of females rushed the stage to hug McCreery once the performance was over. Even Ryan Seacrest looked confused by the odd moment.
"Where did they come from?" The host asked.
"Scotty is in it to win it!" Randy Jackson didn't wait for an answer -- he was too hyped. "We've never seen this side, dude."
"I thought you were all hat and no cattle, but you brought Elvis into the house," Steven Tyler rambled. "You did it well," he finally concluded.
J-Lo was entertained by the performance. "I felt a little bit of flava in there!" She cried.
Pia Toscano already announced that she'd be singing "River Deep, Mountain High" this week. Her voice is powerful enough to deliver most any tune, but Pia's confidence was not high when the spotlight fell upon her. Her outfit and hair were definitely Gwen Stefani-inspired, and she never looked comfortable once despite her strong singing.
"Murder!" Steven Tyler accused. "You killed it!" He thinks a "million guys" are going to have "a million dreams" about Pia soon.
"You are really, really, really special up there," Jennifer Lopez told her. She advised Pia to start "researching great performers."
"What you showed tonight… is what I already knew. You can definitely deliver... up-tempo." Randy Jackson told her. He agreed with J-Lo that Pia should "work on the movement."
Stefano Langone chose "When a Man Loves a Woman," a song that immediately sounds like him. He sat in a single spotlight to deliver the tune with a high falsetto that he faded in and out of. When the song got bigger, Langone sounded much better. His showmanship has been steadily improving, and let us not forget that he is also riding out a judges' save. Langone was a wild card pick.
"I knew you had it in you!" Jennifer Lopez was smiling from ear to ear. "That was beautiful! I loved it," she told him. "That had another layer of emotion to it."
"I don't know if I was jumping up and down," Randy Jackson admitted. "The first part of it felt a little jerky to me."
Steven Tyler loved the beginning of the performance. "Tonight, you nailed it. I thought it was great, man."
Paul McDonald chose Johnny Cash's "Fulsom Prison Blues," a bit of a surprising choice from him. Paul's performance was fast-paced, impossible to understand and a wretched mess. He was extremely high-energy, however, and looked like he was having a great time.
"I got three words for you, man… I loved it!" Randy Jackson enthused.
"You're such a crazy character, man." Steven Tyler also enjoyed it.
"Good job!" Jennifer Lopez quickly praised. The show was short on time, as usual, and judges were rushed at the end.
The votes are being counted, and on Thursday night one of the Top 9 singers will be sent home - there's no save, there's no safety net, there's no more second chances. Read all our American Idol 10 posts to get the latest spoilers, gossip and recaps.
Related Tags:
american idol, american idol 10, casey abrams, competition, contestants, fox, haley reinhart, j-lo, jacob lusk, james durbin, jennifer lopez, lauren alaina, music, paul mcdonald, performance, performance episode, pia toscano, randy jackson, reality, reality competition, recap, recaps, rock n roll, ryan seacrest, scotty mccreery, sidefeatured, singing, stefano langone, steven tyler, video, videos
© Gear Live Media, LLC. 2007 – User-posted content, unless source is quoted, is licensed under a Creative Commons Public Domain License. Gear Live graphics, logos, designs, page headers, button icons, videos, articles, blogs, forums, scripts and other service names are the trademarks of Gear Live Inc.