Thursday April 28, 2011 12:33 am
American Idol 10: Top 6 Perform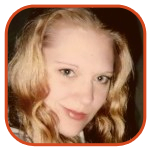 Tweet
Posted by K.C. Morgan Categories: Music, Prime Time, Reality, FOX, American Idol, Gossip, Video,
Carole King was the theme of American Idol's Top 6 week. King is an extremely successful singer-songwriter with a wide catalog of music… but she's also a repeat Idol subject, and a theme inspiration in a year that we were told would be free of them. If they're going to renege on their promises, Idol could at least find a brand-new theme to exploit. There are no shortage of good songs to pick from Ms. King's collection, however, as the night eventually proved. Babyface was the week's mentor. Carole King is among the many, many recording artists the hitmaker has worked with.
All the usual suspects were there, and the season's current standout continued to impress judges and audience members alike. But which contender showed a surprisingly different side on Carole King night? Keep reading to get the full recap...
Jacob Lusk, who was in the bottom three last week, performed first woth "Oh No, Not My Baby." His outfit was utterly horrendous (blue plaid jacket over a canary yellow dress shirt… with a bow tie), but Lusk sounded pretty fantastic through much of the number. His enthusiasm won him a big round of applause from the in-house crowd.
"See, we all knew you could sing. It's just about time you shook your tail feathers," Steven Tyler praised. "That was beautiful, man."
Jennifer Lopez found "little spaces where it wasn't perfect," but she still thought Lusk "killed it, really."
"You really brought yourself back. You had an energetic performance," Randy Jackson was pleased.
Lauren Alaina chose "Where You Lead." Babyface encouraged Alaina to up her performance, taking her vocals higher than she has in the past. During Lauren's practice session with Babyface and Jimmy Iovine, Miley Cyrus made a surprise appearance. On the big stage, Lauren sang the song convincingly, adding her distinct country twang to make it her own. Alaina even grabbed a guy out of the audience to belt to him (Brett, 19), and she put on the performance of her Idol career.
"I'm so proud of you right now," Jennifer Lopez told her. She praised Lauren for "pushing" on stage.
"I don't know if I loved the song… but what I did love is, you came up there with a vengeance," Randy Jackson observed.
"I saw you shine tonight," Steven Tyler chimed in. "You keep shining the way you do," he advised.
The first duet of the night was performed by Casey Abrams and Haley Reinhart, "I Felt the Earth Move." The two are rumored to be a couple, reports they have neither confirmed nor denied… but Idol is happy to play up the gossip by constantly putting them together. They looked great together, even if the choreography was awful. Abrams added scatting to his performance, because he's doing that all the time now.
"Hey, Weirdbeard," Steven Tyler demanded.
"Yeah?" Abrams.
"How much in love with Haley are you?" The rocker laughed away his own question before complimenting Casey on his scatting, Haley on her looks and the two of them on their performance.
Scotty McCreery didn't get a ton of glowing praise during his performance last week, and decided to take things to the next level for Carole King night. Babyface coached McCreery on singing softer and higher than usual. Scotty sat on the Idol stage to very softly belt "You've Got a Friend," one of King's banner hits. He delivered the tune ballad-style, his voice more passionate and powerful than usual. It was a highly mesmerizing performance, perhaps his best yet.
"You turned the other cheek from last week… the beginning of that, dude, was flawless," Randy Jackson was impressed with Scotty's range. "Loved it… Scotty's in it to win it!"
Steven Tyler also enjoyed seeing a new side of Scotty. "I don't think you ever sang better," he praised.
"The strength, for you, is always in the storytelling. And you told that story beautifully," Jennifer Lopez added.
James Durbin even took time to compliment Scotty during his sit-down with Ryan Seacrest. Durbin chose "Will You Still Love Me Tomorrow," as requested by his fans on the official American Idol forums, for his song of the week. "No marching band, no flaming piano," he explained to the camera. On stage, Durbin began the number all alone, his voice soaring above the theater. When the instruments kicked in, led by his guitar, J-Lo started dancing at the judges' table. Durbin exudes professionalism on the Idol stage, and his solid performance certainly won't do him any harm this week.
"You had me sold on it right in the beginning," Steven Tyler said of the performance. "That's the first song I ever made out to a girl with," he added.
"I thought from the beginning it was magical," J-Lo told him. "You are going to be the star of the night with that one," she predicted.
"Tonight, you weren't just a great rock singer. Tonight, you proved that you're a great singer," Randy Jackson added. "That was, I think, one of the performances of the last couple months… this guy might win the whole thing!"
Clearly the judges have been doing their reading. Durbin has been the darling of the media following almost every performance night of the year. But other media darlings have traveled to the Top 2 Idol positions, only to be beaten by the underdogs. Idol is as formulaic as ever.
Lauren Alaina and Scotty McCrery (predictably) paired up to perform a duet, their third of the season. "Is there more than a musical connection here, Lauren?" Ryan Seacrest asked them. "He is kinda cute," Lauren observed. Scotty explained that theirs is more of a "brother and sister" relationship. Together, they are absolutely incredible. "On the Roof" sounded like it had been written for them when they belted it out on the stage.
"Oh my God, Lauren you sang your… brains off," Jennifer Lopez observed. "You did a really good job, too, Scotty."
Casey Abrams picked "Hi-De-Ho," which immediately seemed like a terrible choice. He looked great in a classic black suit and tilted homburg, but Abrams sounded like he just stepped out of a 1930s big band. More than anything, he reminded us of Ron Burgundy (Will Ferrell) performing with the jazz flute in Anchorman. Here's the difference: Ferrell was actually trying to be humorous, and Abrams was totally serious when he delivered his very bizarre, very old-fashioned performance.
"You always keep this show different," Randy Jackson was diplomatic. "What a range of songs we've got going here… it took me back to New Orleans," he said. "I'm excited every time you're up there."
"You really work the stage well," Steven Tyler added. "You made my scalp itch, it was so good."
"You were definitely in your element," Jennifer Lopez observed. "I'd love to see you loosen up a little bit more."
Haley Reinhart picked "Beautiful," another very popular King song, for her moment in the spotlight. The performance was delayed by a technical problem, but she pulled it together to belt out the tune. Haley put her all into the upbeat number, singing bigger than she has in numbers past, and the judges were suitably impressed.
"I just saw God. I heard God in your voice," Steven Tyler started to get religious over it.
"You have one of the best voices in this competition," J-Lo added her praise.
"I didn't love the beginning, but the end was great," Randy Jackson said, above the answering boos of the audience.
Jacob Lusk and James Durbin were paired up together to sing "I'm in to Something Good." They were not excited about being paired together for the number, and they do seem to be a very bizarre partnership. But both men are extremely theatrical, and when they put on their little matching outfits to dramatically deliver the number, we bought into it. Jennifer Lopez became part of the performance when Durbin pulled her away from the table, and they turned the number into a bit of a diva battle. After all was said and done, theirs was the best duet of the night.
"You guys were having fun, and God knows you can both sing great… but man, where were you going with all of that?" Steven Tyler asked.
Straight to the top of the night's votes, with any luck. One of the Top 6 will be voted off the show on Thursday night, and we'll be right there watching. Read our American Idol 10 posts to get all the recaps, eliminations and spoilers.
Related Tags:
american idol, american idol 10, casey abrams, contestants, fox, gossip, haley reinhart, j-lo, jacob lusk, james durbin, jennifer lopez, lauren alaina, music, performance, randy jackson, reality, reality competition, recaps, ryan seacrest, scotty mccreery, sidefeatured, singing, steven tyler, video, videos
© Gear Live Media, LLC. 2007 – User-posted content, unless source is quoted, is licensed under a Creative Commons Public Domain License. Gear Live graphics, logos, designs, page headers, button icons, videos, articles, blogs, forums, scripts and other service names are the trademarks of Gear Live Inc.