Friday March 18, 2011 4:34 am
American Idol 10: Top 12 Results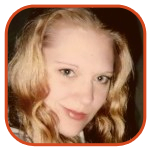 Tweet
Posted by K.C. Morgan Categories: Music, Prime Time, Reality, FOX, American Idol, Gossip, Video,
The Top 12 results show of American Idol began with a montage of all the Idols sharing their first childhood dream jobs -- only two of which were "singer" (Thia Megia and Pia Toscano). Results shows always begin on a dramatic note. It's the only way the show can convince people to watch an hour-long broadcast of what could just as easily take two minutes to learn right before the next performance round.
Jennifer Lopez wore white, Steven Tyler black. And no one's looking at (or listening to) Randy Jackson anymore. But the results show is Ryan Seacrest's rare time to shine; it's always his to lead. To open the show, he showed off baby pictures of the night's performers, Lee DeWyze and the Black Eyed Peas, since the Top 12 all had their pictures shown off during the preceding performance round.
The week's group number was plagued with technical difficulties -- microphones not coming on, and so forth -- but the main problem was with the girls' group harmonies. They sound horrendous together. The numbers itself was a rather clever mash-up of "Born to be Wild" and "Born This Way," which could have been wonderful if the show gave the contestants enough time to practice it. To call the choreography lazy is an insult to laziness. The Ford music video, which you can view in entirety at Albumista, was much better.
The Idol stage celebrated a green theme for St. Patrick's Day, though pretty soon the lights changed to dramatic red so Ryan Seacrest could rest some results (at last). Jacob Lusk was the first contestant to be declared safe, not at all a surprise. Lauren Alaina joined him right away, and Casey Abrams stood at center stage alone to hear his fate. He made the bold choice to do Idol's first Nirvana song on Wednesday, which should have been more than enough to keep him in the contest. He predictably joined Lauren and Jacob in safety, breathing a big sigh of relief as he left.
The next group -- Haley Reinhart and Paul McDonald -- was much less certain. Haley has as much personality on stage as a wet mop, and Paul has a little too much personality when he's performing. But McDonald has something Haley doesn't: the support of Vote For the Worst. His extra votes kept him out of the bottom three, while Reinhart slinked away to sit in the stools of shame all alone.
Season 9 champ Lee DeWyze returned to the Idol stage to sing his "Beautiful Like You" next, a soft little number featuring piano and acoustic guitar. DeWyze practically whispered into the microphone and sounded weak from the start, muttering his way through the song. Even the chorus was impossible to completely decipher.
Scotty McCreery, Pia Toscano and James Durbin -- all judge favorites -- were called forward to hear their fate next. It would have been epically shocking if any of these three were sent off to No Votes Land with Haley, which of course didn't happen. Scotty, then Pia, was sent to safety, with James quickly following.
The fate of Naima Adedapo and Stefano Langone was more uncertain. Naima performed first Wednesday night and got frankly poor reviews, and both have been previously voted off the show. Together, the two are the only remaining Wildcards in the contest (Ashton Jones was eliminated last week). It was Naima who was sent off to join Haley, though we have no doubt Langone's time on the sad stools is looming in the very near future.
Karen Rodriguez and Thia Megia were the last to be called to the stage. Both performed flatly on Wednesday, though each is extremely vocally strong. After Ryan drew out the suspense, Thia was sent to safety. Karen Rodriguez, Haley Reinhart and Naima Adedapo were the week's bottom three.
The Black Eyed Peas performed "Just Can't Get Enough" next, dedicating the performance to the victims in Japan. The number and costumes were fantastic. As expected, the Peas put on one of the best performances of the season -- possibly, the best.
When the show returned to the results, Naima Adedapo was sent to sit in safety. Surprisingly, Haley Reinhart managed to score more votes than Karen Rodriguez, and Idol's Latina was left to stand on the stage all alone.
Karen sang "Hero," a wise decision, for her one shot at redemption. Karen had a very slim chance of scoring the judges' save, it only being the second results show since the save became active. Her performance was strong and lovely, but there wasn't anything Rodriguez could do to stay on the show.
"This is not unanimous, I must say," Randy Jackson told her before delivering the bad news: she's out.
And next week, one more will go home. Keep track of the gossip, the spoilers and the recaps between now and then -- read all our American Idol 10 posts.
Related Tags:
american idol, american idol 10, american idol recap, black eyed peas, elimination, elimination episode, fox, jennifer lopez, karen rodriguez, lee dewyze, music, performance, randy jackson, recap, recaps, results, results episode, results show, ryan seacrest, sidefeatured, singing, steven tyler, top 12 results, videos, votes, voting
© Gear Live Media, LLC. 2007 – User-posted content, unless source is quoted, is licensed under a Creative Commons Public Domain License. Gear Live graphics, logos, designs, page headers, button icons, videos, articles, blogs, forums, scripts and other service names are the trademarks of Gear Live Inc.