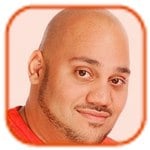 Posted by Andru Edwards Categories: Broadband, Corporate News, Internet,

If you thought Comcast would let Verizon make them look bad with those 300 Mbps FiOS Quantum speeds, you've got another thing coming, as the company has just announced Xfinity Platinum. Boasting speeds of 305 Mbps down and 65 Mbps up, the new offering will only be available to Comcast customers living in the northeast region, with no details on if it will be deployed elsewhere.
In addition, customers on the lower-speed Xfinity Blast! tier will see their speeds increased from 25 Mbps to 50 Mbps, and Extreme tier customers get bumped from 50 Mbps to 105 Mbps with no price increase. Now, two pieces of bad news. First, the 305 Mbps service will cost $299.95 per month, which is $95 more than FiOS Quantum. Second, if you're a Comcast customer who doesn't live in Boston, Philadelphia, Harrisburg, Pittsburg, Hartford, Wilmington, Richmond, New Jersey, Baltimore, or Washington, D.C., then you don't get any speed bumps.
Read More

| Comcast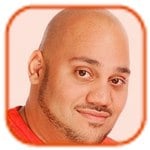 Posted by Andru Edwards Categories: Broadband, Corporate News, Internet,

Comcast is finally ready to abandon the 250 GB data cap that it introduced in 2008. While this is certainly a welcome change, don't go firing up that myriad of torrents just yet. The company will be testing what it calls a more "flexible" approach--tiered pricing. Comcast will be doing trials of two different tiered approaches over the next few months. One sees base plans that start at 300 GB per month, and when exceeded, Comcast is considering charging customers an additional $10 for each extra 50 GB of usage in a given month. The other is similar, but gives a larger cap to homes subscribes to the 30 MBps Blast package and 105 Mbps Extreme package. Based on those trials, Comcast will decide how to move forward with pricing its network for the future.
Read More

| Comcast Voices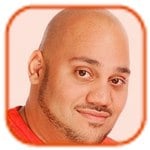 Posted by Andru Edwards Categories: Corporate News, Home Entertainment, Microsoft, Video Games,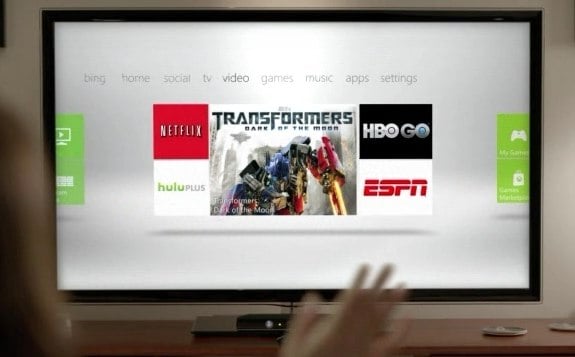 Finally, after a number of months, Xbox Live users now have access to Xfinity On Demand from Comcast, HBO Go, and MLB.tv. To get 'em, just head to the App Marketplace on your Xbox 360. All three apps require that you have access to, and pay for, the respective services. Comcast has announced that use of the Xfinity On Demand service will not count against a users data cap because the data is delivered over Comcast's private IP network, rather than the public Internet. It kind of makes sense, as Comcast is basically saying that the Xbox 360 is simply functioning as a cable box, but giving its own data preferential treatment does raise eyebrows as it pertains to Net Neutrality laws.
To use HBO Go, your cable service must be approved (sadly, the cable service we use at Gear Live HQ, Frontier, is not eligible) and you must subscribe to HBO service through your cable package.
Both Xfinity On Demand and HBO Go are available in the U.S., while MLB.tv can be accessed throughout North America.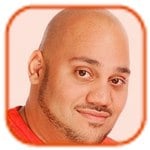 Posted by Andru Edwards Categories: Corporate News, Home Entertainment, Microsoft, Video Games,
Microsoft said Sunday night that it plans to launch its fall 2011 dashboard update for its Xbox 360 game console, complete with voice search via Xbox Kinect, this week.
Microsoft also announced a significant number of related content partnerships, bringing most major services to the Xbox platform this week or by early 2012. On Dec. 6, Starting Dec. 6, a free Xbox Companion app for Windows Phone will let also let users find, learn more about and control content from popular entertainment services on Xbox LIVE.
Shortly after midnight on Sunday night, Microsoft said that the "Bing on Xbox" update would arrive on U.S. consoles beginning "tomorrow," and roll out to U.S. console owners over the coming weeks. Those without a Kinect peripheral will be able to search using Bing text search.
The voice search capability, first revealed in June, will work with both the Xbox Live Marketplace, Zune Video, and selected content partners. On Dec. 6, presumably the date of the update, Microsoft plans to add content from new entertainment partners, including apps, from EPIX, ESPN, Hulu Plus, Netflix, and MSNBC's Today.
Microsoft's vision for the Xbox platform, including voice search via Kinect, probably was more significant six months ago before Apple's Siri began dominating headlines with its ability to naturally search and interact with the user and a variety of apps. Nevertheless, it allows users to interact with a growing sea of content as simply as possible.
Click to continue reading Xbox 360 voice search, TV content deals launch December 6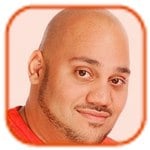 Posted by Andru Edwards Categories: Home Entertainment, Microsoft, Rumors, Video Games,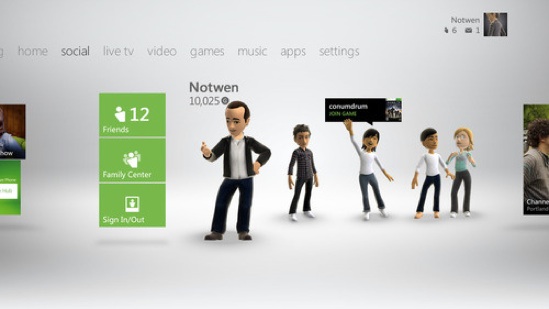 Microsoft will partner with providers like Comcast and Verizon for its upcoming Xbox 360 integrated TV experience, according to a Bloomberg report.
Users will sign into Comcast Xfinity and Verizon FiOS apps on the Xbox 360 with existing account information. Redmond will also likely ink content deals with HBO, Sony's Crackle, the Bravo and SyFy channels, and Amazon's Lovefilm, Bloomberg said.
Microsoft discussed its Live TV efforts at this year's E3 gaming conference, and the feature has already kicked off overseas with Sky TV in the U.K., Canal Plus in France, and FoxTel in Australia. Microsoft chief Steve Ballmer provided more details on what US consumers can expect during a presentation at the company's BUILD conference earlier this month.
"It's quite obvious that we need to increase the amount of video and TV content that are available on the Xbox," Ballmer said. "Our goal this year is to dramatically increase the total amount of content, the total entertainment catalog available on the Xbox, particularly by working in partnership with a number of video suppliers."
Click to continue reading Comcast and Verizon live TV content expected to come to Xbox 360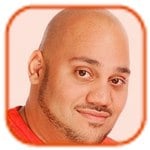 Posted by Andru Edwards Categories: Broadband, Home Entertainment, Videos,
Comcast is working to bring Skype video chat to their set-top boxes through the Xfinity service, and they've put together a video that gives the inside scoop on what it took to build the look and feel for Skype on your television. We've got the video for you above. No pricing or launch date has been announced yet, but we're curious what you'd be willing to pay for something like this from your cable TV provider. Hit us in the comments!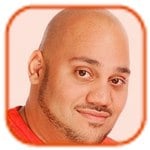 Posted by Andru Edwards Categories: Broadband, Corporate News, HDTV, Home Entertainment, Internet,

Comcast chief executive Brian Roberts showed off a demonstration of a 1-Gbit/s broadband connection Thursday, as well as the company's next-generation DVR interface.
At the NCTA Conference in Chicago, Roberts characterized the demonstration as the next generation of Xfinity, the company's hybrid cable-based video/phone/data service. The company launched it two years ago as "Project Infinity".
First, however, Roberts showed off the future of the Comcast interface.
"What I want to show you today is not the future, but right here, right now," Roberts said, showing off the "Xcalibur" interface that is currently in trials in Augusta, Georgia.
Xcalibur is based on cloud computing - not clpoud storage, but cloud-computing. The guide actually resides in the cloud, Roberts said. Users can see a traditional channel view, or view programs by genre or for different users. An On Demand view also uses a similar format. The Xcalibur's new remote also uses RF technology, which is not limited by line of sight. Users can also type in "HBO" using numbers - like a phone number - and pulls in additional information via the cloud.
Click to continue reading Comcast demos new 1 gigabit per second broadband and Xcalibur DVR interface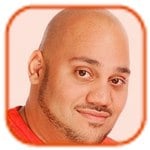 Posted by Andru Edwards Categories: HDTV, Home Entertainment,
Comcast is set to show off the next evolution of their Xfinity TV offerings, which they are calling Xfinity Spectrum, tomorrow at NCTA 2011. We've gotta say, Comcast has been long overdue for a revamp, and it's nice to see that the company is looking to step things up in a major way. As you see in the video, things are much more integrated and easier to navigate. You're even able to share things about your viewing habits with Facebook, and of course this is likely the way that Comcast will bring Skype to your television. No word yet on how long it'll take to roll these boxes out, or when it will start, but let's just keep our fingers crossed on that one. Hit the video above for a look at the new hotness.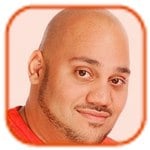 Posted by Andru Edwards Categories: Home Entertainment, Internet,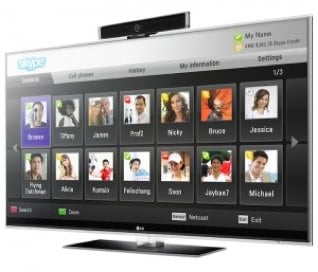 Today, Comcast and Skype announced a partnership that will let Comcast customers make and accept wide-screen, high-definition video calls (as well as communicate via instant messages) through their television sets.
Skype on Comcast will let users identify incoming Skype calls via caller ID, accept incoming calls while watching TV, and import friends and colleagues' contacts from Facebook, Outlook, Gmail, and smartphone address books.
The Skype service will be delivered to Comcast customers via a combination of an adapter box, video camera, and a special remote that will let them input text as well as control their televisions. The other party does not need any special equipment beyond what is normally needed to use Skype.
Click to continue reading Comcast to bring Skype video calls to Xfinity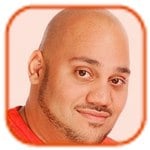 Posted by Andru Edwards Categories: Corporate News, Home Entertainment,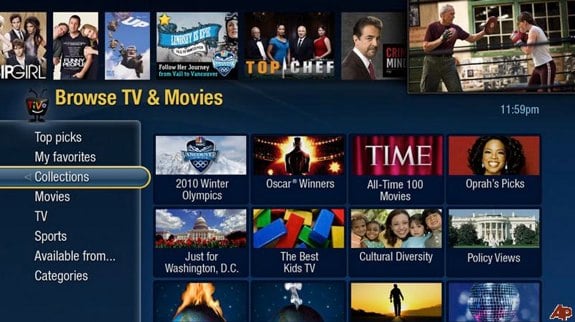 If you're a TiVo Premiere owners with Comcast Xfinity service, you've got one more reason to be excited, as the companies have announced that they're bringing Xfinity On Demand programming directly into the TiVo Premiere interface. One of the main gripes many have with TiVo is that, if you want to enjoy On Demand and Pay-Per-View content, you still need a cable box from your provider, since the TiVo can't access that stuff. This agreement changes that a bit. Soon, if you are one of the many Xfinity customers out there, you'll be able to browse the On Demand content right on your TiVo. They don't make mention of PPV specifically, but even if that isn't a part of this, you can always order those by phone as well. Given those two facts, this will make it possible for a TiVo Premiere box to serve as your only cable box, which can knock off as much as $20 per month from your cable bill, depending on your location.
Of course, since both TiVo and Comcast and two of the slowest moving companies in existence, this is going to be a slow, gradual rollout. They are going to start with the largest markets, with the first expected to be the San Francisco Bay Area, with additional markets to follow. No timeline or anything has been given.
Any Xfinity customers excited about this?
Read More

| TiVo Blog

© Gear Live Inc. – User-posted content, unless source is quoted, is licensed under a Creative Commons Public Domain License. Gear Live graphics, logos, designs, page headers, button icons, videos, articles, blogs, forums, scripts and other service names are the trademarks of Gear Live Inc.