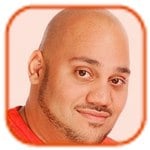 Posted by Andru Edwards Categories: Google, Internet, Videos,
Google Voice, formerly GrandCentral before Google acquired it, has been around for a few years, but the company is really just now starting to push the product hard. They've put together a great channel on YouTube that describes each major feature (like voicemail transcription, personalized greetings, SMS to email, the mobile app, and more) individually, but we figured we'd throw the Google Voice overview up there so give you a taste of what we mean. Hit up the Google Voice YouTube channel to check out the rest of the video series, and to request an invite to the service.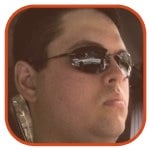 Posted by Dan Hughes Categories: Cell Phones, Google, Internet,
Today, Google "announced" a feature that technically already existed before now, but giving it a name makes it more real, right?
Google says that by taking advantage of the conditional call forwarding feature your carrier provides, you can forward calls that you do not answer on your phone to your Google Voice phone number, thereby replacing your company's voicemail with Google's. This functionality has actually always existed: Google Help forums reveal countless people already were setting up their functionality long before Google made this announcement.
It boils down to setting up your call forwarding feature (*71 or the like) to forward to your Google Voice number (or your "Access Number" if you sign up "Without a Google Number"😉. Then, when your call is forwarded to the Google Voice number, the voice mail is logged and transcribed and stored online, with delivery options such as email or text message to your cell phone. You don't get all the features you get if you use an actual Google Voice number for people to call, but it is still a nifty service.
A bit more information about Google Voice after the jump.
Click to continue reading Use Google Voice voicemail with your current number
Read More

| The Official Google Blog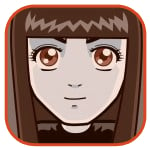 Posted by Sheila Franklin Categories: Cell Phones, Internet, PC / Laptop, Videos,
Skydeck allows you to make low cost calls from your computer with your cell phone number. They will transcribe your voicemails into text or email. The handy menu lets you search, sort, read, reply, forward and archive notes, voicemail and text messages. Should a caller hang up without reaching you, they will look up the phone number. New numbers are automatically put in your address book. Subscriptions start at $9.95 a month and they offer a free 2 week trial. Just remember that you have to forward your number to them, download a small client to your phone and realize that transcription involves a real person.
Read More

| Skydeck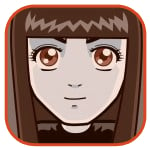 Posted by Sheila Franklin Categories: Cell Phones, Handhelds, Internet,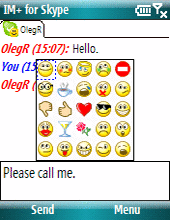 If you have a mobile device with SkypeOut credits and Internet connection, you can now get IM+ for voice and text communication to others with the service, landlines and those on MySpace. It works with no delay with any 3G/GSM/CDMA network, even one with a lower data transfer rate. There is a one time fee with all updates included and you have the option of redirecting incoming calls to voicemail to listen later. The IM+ service is available for $19.95.
Read More

| Smartphone Thoughts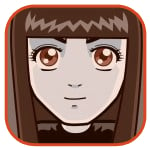 Posted by Sheila Franklin Categories: Cell Phones, Corporate News, Internet,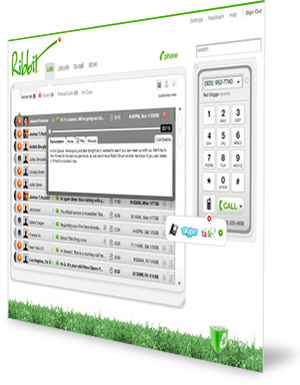 Start up company Ribbit is soon to be open for business in Silicone Valley with its Amphibian service that will make voice features on cell phones accessible on PCs and Websites. With Flash and Flex software from Adobe, developers can build their own virtual phones. Specifically, you can manage your mobile voicemail like e-mail on your computer and phone, turn your voicemail into text, take and make mobile calls from any browser or Webpage, and use its Caller ID 2.0 to find out what your buds have been doing of late. No pricing was announced, although unlimited service may go for about $15.00 a month or $10.00 monthly for 40 voicemails.
Read More

| Reuters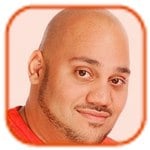 Posted by Andru Edwards Categories: Gizmatic, Short Bytes, Cell Phones, CES, CES 2008, Features, Internet, Misc. Tech, Podcasts, Videocasts,
With colorful t-shirts reading "F>CK Voicemail," Simulscribe uses the call forwarding option on your cell phone to push voicemail to their automatic transcription service. It's been around for awhile and costs $10 a month for 40 voicemails or $30 a month for the unlimited service. The service apparently has an accuracy rate of about 95%, but we'll have to test that to see how it holds up. This is different than many voicemail retrieval services which call and log into your voicemail system using your PIN number. Those solutions feature a delay of between 5-30 minutes, whereas forwarding like Simulscribe is nearly instant.
If the transcription fails or doesn't get things quite right, you can log in through your phone or have the voicemail audio emailed to you as a WAV as well. They also offer a 35 cent per message service if you don't want to subscribe to a plan.
Check the video to see their cheerleader-esque spokesgirl. She's FUN! Meanwhile, I'll likely be trying this service out over the next week or two and post my review here.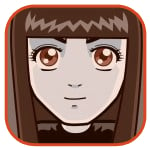 Posted by Sheila Franklin Categories: Cell Phones, Internet, Misc. Tech,

Simulscribe is a way to get your voicemail sent to your cell phone or e-mail addy by text. We are certain that it would be more convenient to do so if you are in a theatre or a business meeting and awaiting either good or bad news. There is now a 30-day free trial available and if you decide to subscribe, it is for 40 per month for $9.95, with $.25 for each additional or unlimited messages for $29.95 per month for a limited time. A good deal if you are constantly missing messages, not so good if you use it when you are driving.
Read More

| Simulscribe


Posted by Wendy Michaels Categories: Comedy, Prime Time, NBC, Gossip, Internet, Rumors,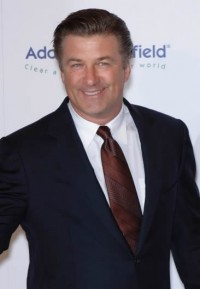 Oh, Alec. You've really let me down. After I've posted numerous blogs about your genius on 30 Rock… after watching yet another brilliant episode last night and wondering why people dislike you… I wake up this morning to read the news about the voicemail message you left for your daughter. Bad, bad Baldwin. If you haven't heard yet, TMZ.com posted a voicemail message that Baldwin left for his 11-year-old daughter, Ireland. Apparently she missed their scheduled phone call and he went on a rant that included calling her a "rude little pig" and saying "You have humiliated me for the last time." Oh, my heart just sank—I thought it must be some kind of joke. But, afraid not. Baldwin's rep quickly made a statement that he "acknowledges that he should have used different language in parenting his child" but that "everyone who knows him privately knows what he has been put through for the past six years." Uh, I don't know—yes, he's been through a lot fighting for custody of Ireland for three years (and the public will never really know the scope of his feud with Kim Basinger), but that's no reason for speaking that way to your child. I've been over at the 30 Rock section of the NBC. com website and there are plenty of comments that people will not watch the show any longer and that Baldwin should be fired.
Read More

| People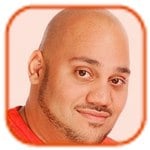 Posted by Andru Edwards Categories: Internet, Misc. Tech,
Gear Live reader "Emergency Trap" sent this in, letting us know how impressed he is with the free YouMail voicemail replacement service - thanks…er…Trap!:
I can tell Youmail is going to take off. It's currently in a free Beta stage that couldn't be more attractive. If you love your cell phone, Youmail is a fun customizable voice mail feature that adds another level of uniqueness to your phone.

At it's core, Youmail is a service that re-routes your standard voice mail to their service which lets you assign multiple voice mail messages to specific numbers. It's like assigning your favorite Barry Manilow song to your honey's phone number. Their service is free and works with any cell phone, but they send you a TXT whenever someone leaves a message. You'll need to check with your service plan to see how text messages are handled. You can set a default voice mail for all unknown calls, so don't worry, your professional image isn't at stake. One other feature offered is the "ditch mail" feature. They claim that if you get a call from someone you'd rather never hear from again, you can send a numeric code which will "give them a ditch mail, and you'll never here from that person again." You can access, record, delete, and manage messages from their site. Alternatively, you can choose to record and assign a new custom email from your phone.

I've signed up and found the voice interface to be clear and helpful. I've listened to a couple messages my friends left me, and they sound just as if I were using my service providers voice mail service. As of this writing, I haven't gotten feedback from them on how my custom voice mail messages sound, but I listened to them on my computer and they sound fine-virtually indistinguishable from my service provider. I haven't tried the ditch mail feature, and am a bit confused by it. I started wondering if they totally block that number or if they simply send some kind of default message stating that I don't want to hear from them again. I'm counting on the former, but I have a feeling it won't work for unavailable calls-which would really be great to stop telemarketers.

I don't know how long this service will stay free. I'll be surprised if they don't start charging. The big service providers are already charging extra for customized ring backs, and other extra services. If it does stay free, then kudos to Youmail.
We are going to play with this service for a few days. If we are impressed enough, we will do a video review over on The Bleeding Edge. If you try it, let us know what you think.
Read More

| YouMail via Emergency Trap
© Gear Live Inc. – User-posted content, unless source is quoted, is licensed under a Creative Commons Public Domain License. Gear Live graphics, logos, designs, page headers, button icons, videos, articles, blogs, forums, scripts and other service names are the trademarks of Gear Live Inc.