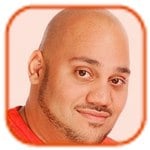 Posted by Andru Edwards Categories: Home Entertainment, Video Games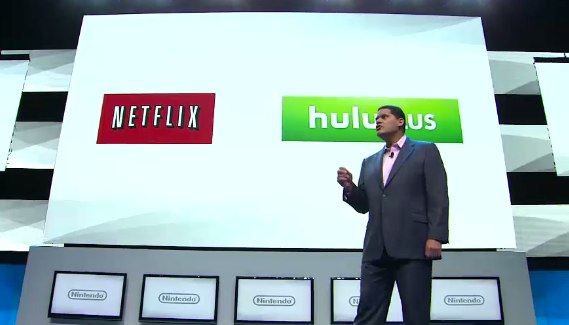 If you thought Nintendo wasn't serious about bringing more than just video games over to the Wii U console, think again. This morning during its E3 Media Briefing, Nintendo announced four popular streaming video options that'll be available on Wii U at launch: Netflix, YouTube, Hulu Plus, and Amazon Instant Video. That's not all, though. While you'll be able to watch content from these four service, Nintendo also announced plans for a dual-screen experience with each one. Imagine, for example, that while watching a movie on Netflix, you could pull up all sorts of related content, facts, maps, and other information about that movie on the Wii U GamePad when it launches later this year. Could be interesting, and it sounds a lot like Xbox SmartGlass.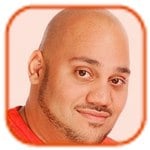 Posted by Andru Edwards Categories: Home Entertainment, Peripherals, Video Games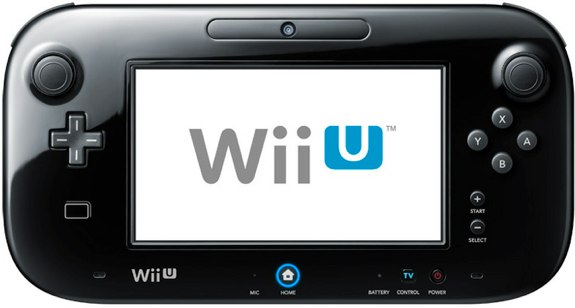 During the Nintendo E3 Media Briefing, it was casually mentioned that the Wii U console will be able to support up to two GamePad accessories at the same time. It's nice to know that some games will be able to allow two players to use the more advanced features that the GamePad has to offer, but there is one catch: when using two GamePads, the frame rate of the Wii U will drop to 30 frames per second. It's not horrible, but it is a performance decrease, so it should be noted. You'll also be able to turn off the second GamePad and get that performance back on the fly.
Check out the video tour of the Wii U GamePad for more on the peripheral.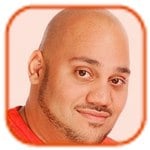 Posted by Andru Edwards Categories: Microsoft, Music, Video Games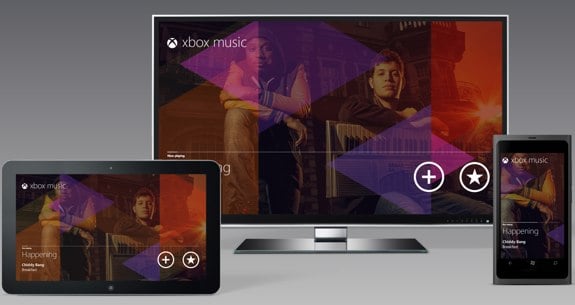 We knew Microsoft was planing to do away with the Zune brand, and today the company revealed its new music service during its E3 Media Breifing. Xbox Music will soon be released for the Xbox 360, Windows Phone, and Windows 8. During the presentation, we were able to see that the service takes on the Metro UI, staying consistent with the Xbox 360, Windows Phone, and Windows branding. Expect over 30 million tracks to be available at launch, with the Smart DJ feature that was popular with Zune users to stick around. Microsoft also mentioned that Xbox Music will give you access to your music collection from "any screen," but we don't know if that means we should expect iOS and Android apps like they'll be released for Xbox SmartGlass, or if it just means that you'll be able to access your music from a web browser, similar to Zune. Xbox Music is set to launch later this year.
Click to continue reading Xbox Music replaces Zune, brings 30 million tracks to Xbox 360, Windows 8, Windows Phone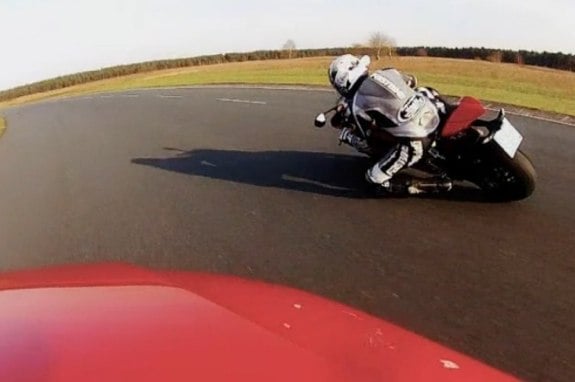 Volkswagen Auto Group has been seeing their sales numbers grow significantly over the past few years, but it's about to see that number multiply as soon as it finalizes the purchase of Italian superbike manufacturer, Ducati. In the meantime, how about pitting the two companies against each other? Some enterprising folks over in Germany took it upon themselves to make it happen. So what were their weapons of choice? From Volkswagen's side they choose the Audi TT RS, which has quicker track times than the Audi R8 on most runs. From Ducati's side they choose the 1199 Panigale. Check out the video above to see who wins!
Click to continue reading Battle of the Beasts: Audi TT RS vs Ducati 1199 Panigale S (video!)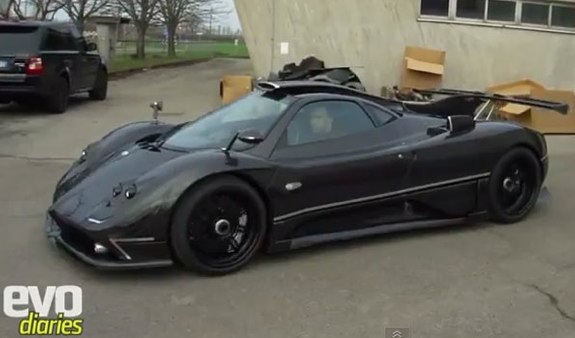 Harry Metclafe over at Evo Diaries has convinced Pagani to let him test drive the Zonda 760 RS. Now if you're not familiar with Pagani, we don't blame you. This isn't your mainstream supercar. Once you see the Zonda 760 RS, you'll think that a Ferrari looks like a tamed pony compared against it. If you're wondering what the 760 stands for, it actualy tells you the horsepower that the engine is producing. Oh, and if you're wondering what the price tag for the car might be, get ready to drop over a million for it. Check out the video below for a thorough walk around and drive of the Pagani 760 RS!
Click to continue reading Pagani Zonda 760 RS Test drive (Video!)
Read More

| AutoBlog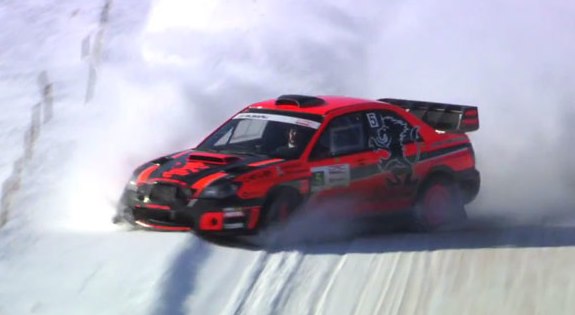 The world of rally racing isn't one for the faint of heart. Hitting bends at break-neck speeds is sketchy enough on pavement, but add gravel and snow to that mix and you've got disaster waiting to happen. Here's an example. The drivers name is Crazy Leo (with a name like that you can expect something ridiculous to happen.) In this video, Leo hits a pole at full-throttle, and somehow still places second in this race. Check it out.
Click to continue reading Rally car crashes into pole at full speed, only to recover and finish second (video!)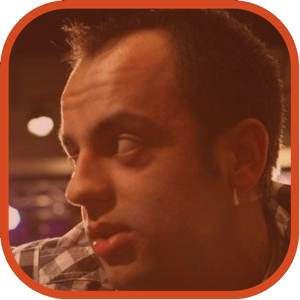 Posted by Andrey Malskiy Categories: Internet, Transportation, Videos
Now we're not fans of speed traps, nor do we like getting trolled by unmanned squad cars, but when and if the time comes, we cut our losses and take the ticket. The thing is, not everyone will have the same reaction.
Recently, a man down in the Santa Fe area wasn't too happy about the empty vehicle keeping tabs on him. Dressed as Mr. Magoo (we aren't sure if this is intentional or not,) he decided to take his revenge out on the unmanned vehicle by shooting five rounds into it. Luckily, the Redflex-operated squad car didn't suffer much damage, nor did the onboard camera! Check out the video above as Mr. Magoo goes on a rampage.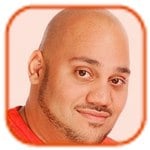 Posted by Andru Edwards Categories: Accessories, Music, Videos, Wireless / WiFi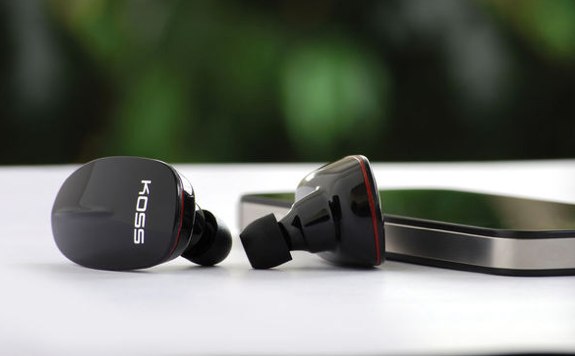 Step aside, Bluetooth, as Koss has just unveiled a new line of headphones that stream music wirelessly over Wi-Fi. The new headphone line is called Striva, and they access audio channels delivered from the Internet that you organized and choose using the MyKoss.com dashboard interface. In addition, you can also use any device that has a headphone port. You just plug in the CAP (content access point) and the headphones can then tune into music from devices like smartphones, tablets, etc.
To start, there'll be two Striva models on the market--the over-ear Striva Pro ($450 USD,) and the in-ear Striva Tap ($500,) both of which include touch-sensitive gesture-based technology that lets you switch channels and manage volume by using swipes and taps. Check out a video explaining it all below.
Click to continue reading Koss Striva headphones wirelessly stream music over Wi-Fi
We realize that there ar eplenty of videos on YouTube that leave you asking "How stupid do you have to be?" This applies to the video above, which comes from a 25-year-old Canadian. This gentleman has had his license suspended, and has an unhealthy need for speed.
The video shows him racing a Yamaha R1 down the Trans-Canadian Highway at a staggering speed of 185 miles per hour. On top of his idiocy, he also has 25 traffic infractions to his name, which leaves police (and the rest of us) asking why he isn't behind bars.
If you need a quick adrenaline rush to get through your day, don't do this. Instead, we suggest two cups of coffee and a Red Bull. Then, hit play on the video and set it to full screen, and blast your speakers to get a good sensation of how it might feel flying down the Canadian Highway.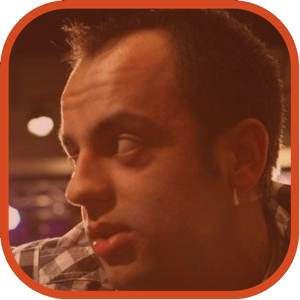 Posted by Andrey Malskiy Categories: Movies, Transportation, Videos
If you're planning on seeing Marvel's next blockbuster hit, The Avengers, get ready to see some movie magic. No, we're not talking about the fight scenes and endless CGI effects, we're talking about the cars featured in the movie—the Acura NSX to be exact.
Like any lead-footed gear-head, we were stoked that Acura was planning on bring the car back into production. The NSX is due to arrive somewhere around 2015, but if you've looked at any calendar lately, it reads 2012. So how could Marvel get its hands on a car that's not out yet, or no where near production ready? We'll, let's just say it took some work and creativity. Check out the video to see how it all came to be.
Click to continue reading Acura NSX Roadster featured in 'The Avengers' before production
© Gear Live Inc. – User-posted content, unless source is quoted, is licensed under a Creative Commons Public Domain License. Gear Live graphics, logos, designs, page headers, button icons, videos, articles, blogs, forums, scripts and other service names are the trademarks of Gear Live Inc.