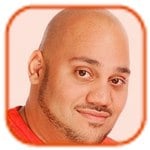 Posted by Andru Edwards Categories: Announcements, Cell Phones, Features, Microsoft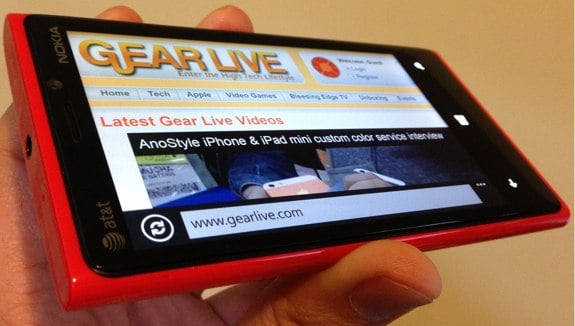 Yes - we're giving away a Nokia Lumia 920 smartphone, running Windows Phone 8 for Valentine's Day! Seriously, February is the month of red, and we've got the perfect smartphone for you to match. The Noka Lumia 920 runs on the AT&T network, and supports LTE.
So, how do you enter to win the Nokia Lumia 920? Simply use the widget below to keep track of your entries! We've got a lot of ways for you to enter, but don't check off any that you don't actually perform. If you do, you'll be eliminated:
By the way, if you wanna pick up a Lumia 920 on your own, AT&T is currently running a buy 1, get 1 special, meaning you walk away with two Lumia 920 devices for the price of one through February 21st.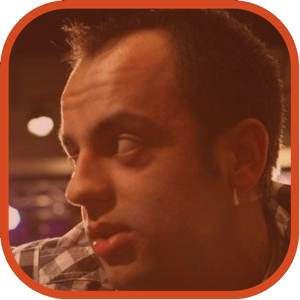 Posted by Andrey Malskiy Categories: Internet, Science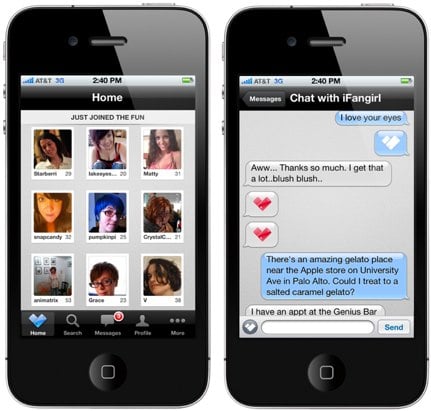 Well it's that time of the year again and that day that many people dread is approaching, and we aren't talking about the fact that it's tax season. Valentine's Day (or Single Awareness Day for many folks!) is in just a few days away, and you might be scrambling for a date. Like many now days, you might be turning to an online dating service, such as OKCupid or Match.com. But before you look there, you'll be surprised as to what studies have found.
Click to continue reading Online dating may not be your best bet for love
Read More

| Association for Psychological Science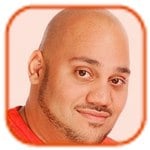 Posted by Andru Edwards Categories: Accessories, Announcements, Features, PC / Laptop, Storage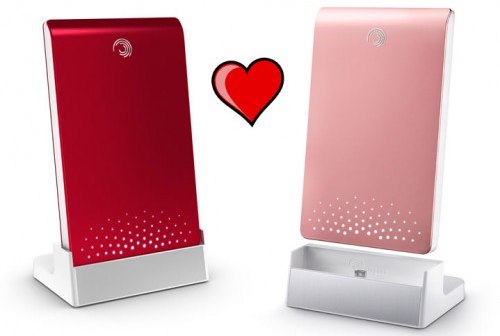 A few days ago we announced our His and Her Seagate FreeAgent Go Valentine's Day giveaway, where we asked you guys to leave a comment answer the question: What's one thing on your computer that you love so much, you never want to lose it? As it turned out, almost every response had to do with images, which we kind of figured, although we expected more people to be concerned about their music collection.
In any event, we've chosen our random winner. Gear Live reader netgeek won, leaving this comment:
Without a doubt it would have to be pictures of my wife and kids. My wife would hate to lose those pictures and her MP3 collection. Excellent giveaway, btw!
Congrats! And for everyone else, stay tuned, we've got another contest starting shortly.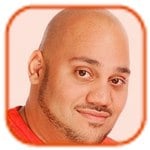 Posted by Andru Edwards Categories: Announcements, Features
Our ProFlowers gift certificates giveaway has come to a close, and we wanted to quickly announce the winners. If you recall, all you had to do to enter was leave your best or worst Valentine's Day memory on our forum, and we chose five winners randomly:
mynenni talked about her blind date disaster:
My worst was a blind date that a friend set me up on. It was horrible; well not to start with. He came to door with a big bouqet of flowers. We then spent the day at Magic Mountian where we quickly ran out of things to talk about and I learned he was a major wimp when it came to rides (really? then why did you bring me here?)

Afterward, we stopped at a classy resteraunt for dinner. I took my napkin and layed it across my lap…he took his napkin and layed it across the table. It was torture sitting across from him trying to come up with conversation as he ate with his mouth open. I have to figure that by this point he was trying to just be over the top horrible (I think we both knew it was not going past the first date); then at the end of the meal he put his face on the table (okay it was on the napkin he layed out earlier) and moved his head across to wipe his mouth. NO HANDS!!!

At least he didn't make me pay…
All she wanted was to go see the UW vs WSU basketball game on Feb 14th. I picked her up from work, went to a bar to meet up with some friends for drinks and shots. Then she snuck in 6 airplane bottles of booze… and we drank at the game. I don't even remember who won, but we had a hell of a time!
auntiethesis recalled a dinner date:
My best memory is last year's Valentine's Day. My husband took me to a great restaurant and I totally blew my diet eating steak and mashed potatoes. It was the first time I'd ever had Creme Brulee, too. While we were eating, he surprised me with a tennis bracelet that I'd wanted forever. It was a far cry from his usual Applebee's dinner and a box of Stover chocolates.
Long-time reader gohan_bcc1 brought it back to high school:
My one and only valentine memory was getting to school in grade 12 and finding a really awesome gift in my locker. In my locker was a car model of my dream car (Audi R8) with a customized license plate to match my current license plate. It identical to my license including the plate # and the province and design. It was also an inside joke that the one we saw in the parking lot two months back was mine. It was really cool to see. Not only that but there was a note for me to go to the library and look on page 82 of the book of the last movie we saw. Which was actually Harry Potter: Order of the Phoenix. Inside this book was a note saying this entitles me to receive a package being held at the office. I go to the office and get this package. Inside was a bunch of hockey cards each with a letter written on it. All of these cards were of my favourite team the Calgary Flames of course. There was a hint written on the inside of the package that said to spell out a date. So after hours of figuring this out it spelt out Tuesday March 6th 8:00pm. After seeing the date i realized it was the date of a hockey game for the Calgary Flames. I then got a text saying to go back to my locker. And sitting in my locker were two tickets to the game on that date at that time. Best gift ever!
sandyu's was short and sweet:
The best when my husband got out of the military, he was injured but he was alive and home.
Congratulations to all our winners, your $70 codes have been sent to you via Private Message. To the rest of you, we've got more giveaways coming, and if you need flowers, here is a 20% off (with free vase!) ProFlowers coupon. Oh, and don't forget to hit us with your best, or worst, Valentine's Day memory.
Read More

| Best and Worst Valentine's Day Memories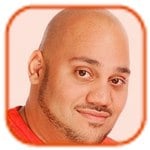 Posted by Andru Edwards Categories: Accessories, Announcements, Features, PC / Laptop, Storage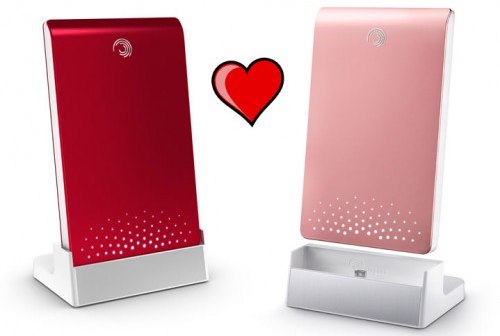 Okay, we know we are already giving away five $70 ProFlowers gift certificates for Valentine's Day, but hey, this is a tech site, and we had to keep it real, right? That's why we are happy to announce that, in addition to the flowers (which you know will score you some points with the lady,) we are also giving away three pairs of Seagate FreeAgent Go hard drives. What's so special about that, and what does that have to do with Valentine's Day, you ask? Well, in case you missed the image up there, these drives go together like a couple of passionate lovers. We've got a red one for the guys, and a pink one for the ladies (but you two can swap, if that's your thing, we won't judge.) Each drive can hold 320 GB of information, so you know, these are solid.
How do you win? We are keeping it simple. All you need to do is the following:
Log in to the site with your Gear Live account. Don't have one? Register here.
Leave a comment on this post answering this question:

What's one thing on your computer that you love so much, you never want to lose it?
That's it! The contest ends at 11:59 PM on February 9th, go ahead and leave your comments until then!
Our friends at Notebooks.com and GottaBeMobile are helping to give away these drives, so you actually get three seperate chances to win. Head on over to those two respective sites for details on how to increase your chances to win - that is three pairs of his and her drives.
We'll pick a winner on Tuesday Feb. 10th, and try our best to get you and your sweetheart/mom the drives by Valentine's Day. A big "thank you" to Seagate for providing the drives for this giveaway. As is usual for these kinds of things, US and Canadian residents only, and the contest is void where prohibited by local laws and regulations. You may enter once on Notebooks.com, GottaBeMobile and Gear Live. Duplicate entries will be discarded. All decisions by the respective sites are final. Please be sure to enter your email in the email field, and not in the comment itself, so that it's protected.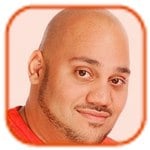 Posted by Andru Edwards Categories: Announcements, Features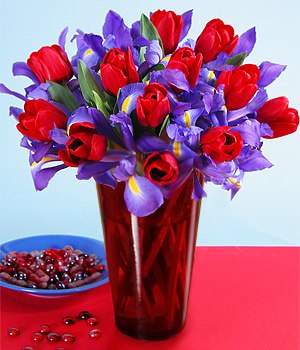 Alright, let's be honest. For all the gentlemen who spend their time reading Gear Live, it's easy to get so distracted by all the gadgety goodness that seems to be all around us, that you may very well overlook important events. If you didn't know, Barack Obama is now President, and Valentine's Day is just 12 days away. Now, if that strikes fear into your heart because you just spent all your available cash on an iPhone, take a deep breathe. You see, we've got you covered.
We are giving away five $70 ProFlowers gift certificates to five Gear Live readers. That's enough for you to pick out something nice for your wife / girlfriend / mother / sister / teacher / friend / confidant / self. Obviously, the gift certificate can be used for anything available from ProFlowers, so if that means you send yourself $70 in chocolate to make yourself feel better about your current situation, so be it.
Anyhow, here's how to enter to win one of the five gift certificates. All you need to do is on over to our ProFlowers Contest forum thread, and let us know about either your best or worst Valentine's Day memory. Once you do that, you are in the contest.
Oh, you want the opportunity for bonus entries? Fine. You can get one additional entry into the contest by letting people know about it on Twitter. Something as simple as:
"Gear Live is giving away five $70 ProFlowers gift certificates http://1wu.qlnk.net/"
Then just come back here and leave us a link to that Twitter update in the comments.
Now, the rules. The contest starts now, and ends at 11:59 PM PST on February 8th. We will then choose five random winners, and send them each their coupon codes so they can place their orders. The flowers can only be sent to addresses within the United States.
Now, if you can't wait, or just would rather make a purchase right now, we've also been able to get a fantastic deal from ProFlowers. Here's a coupon for 20% off any ProFlowers order + a free vase.
Click to continue reading Contest: Win one of five $70 ProFlowers gift certificates
Read More

| ProFlowers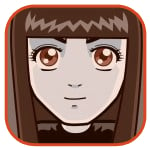 Posted by Sheila Franklin Categories: Accessories, Apple, Design, Portable Audio / Video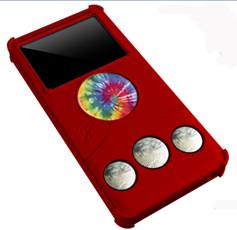 We didn't want you to think we had forgotten you on this illustrious holiday for lovers, so we came up with one more gift idea for Valentines Day. iFrogz has a new iPod 2G nano case that comes with speakers. The Audiowrapz Case is made of silicone with passive speaker technology so you don't need batteries. Choose your wrap from 8 colors for $24.99 and add your choice of screen for $6.00, or get both for $27.99.
(Happy Heart Day, Gear Livers!)
Read More

| ifrogz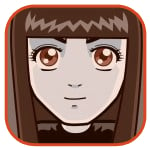 Posted by Sheila Franklin Categories: Home Entertainment, Hot Deals, Misc. Tech, Movies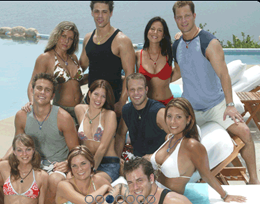 It seems that the good folks at TiVo do more than poll Superbowl commercials. They took a heartfelt survey that shows that 86% would rather stay home for dinner and a movie than go out for Valentines Day. Even more interesting are the results when participants were asked which TV show their love lives most represented.
Paradise Hotel 2 - Stunning and Serene 36%
The Biggest Loser - Difficult and Defeated 21%
Supernanny - Crazed with Kids 15%
When Women Rule the World - A One-sided Wonder 15%
Rock of Love 2 with Bret Michaels - Loud and Wild 8%
The Real Housewives of New York City - Rich and Spoiled 5%
Who are these people and where can we get our own Paradise Hotel? For those who aspire to that status, TiVo and Amazon Unbox are offering some discounted titles to watch tomorrow including "Breakfast at Tiffany's," "My Best Friend's Wedding," and a free download of BBC's "Romeo and Juliet" for the weekend February of 15 through 17.
(Thanks, Mel)
Read More

| TiVo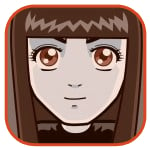 Posted by Sheila Franklin Categories: Design, Internet, PC / Laptop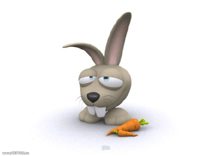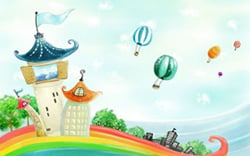 If you don't have enough money for a decent gift, do something nice for the spouse/partner in your life. Send an electronic greeting card, clean her/his monitor and keyboard, toss a few rose petals on the desk, and grab some new wallpaper. There are many links to sites for you to explore and download to your desktop. We particularly admired this simple rabbit and Chinese Summer. Select from calendar art, Apple, Microsoft, and Firefox themes, cartoons, minimalist art, and illustrations.
Read More

| Smashing Magazine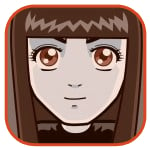 Posted by Sheila Franklin Categories: Household, Misc. Tech, Toys, Wireless / WiFi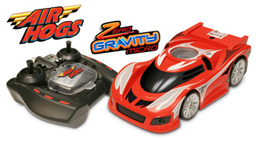 RC cars are no longer confined to the ground. Air Hogs' Zero Gravity Micro Car can drive on any smooth surface, whether it is the floor, wall, or ceiling. It features a 2-inch turning circle and the company claims that it is faster and quieter than its 1st generation Gravity Hummer. As a Valentines Day gift, the red car is perfect for a loved one for £29.99 (~$59.00). He/she will be so excited you might even get to share. While the Micro Car will not be available until this July, you can still print the image and sneakily insert it into a large box of chocolate candy.
Read More

| Air Hogs via Toyology
© Gear Live Inc. – User-posted content, unless source is quoted, is licensed under a Creative Commons Public Domain License. Gear Live graphics, logos, designs, page headers, button icons, videos, articles, blogs, forums, scripts and other service names are the trademarks of Gear Live Inc.