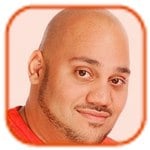 Posted by Andru Edwards Categories: Apple, Features, PC / Laptop, Product Reviews,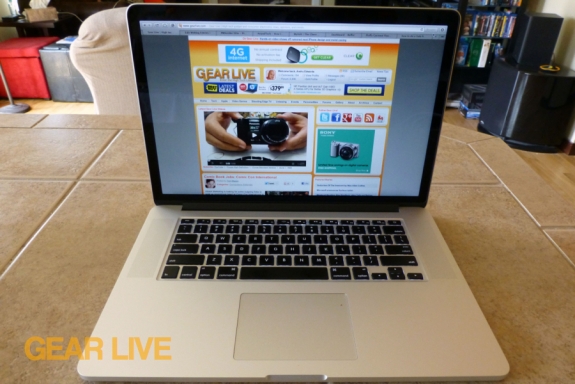 Last week Apple revealed it's next-generation MacBook Pro with Retina display during the WWDC 2012 keynote. The new model bucks the trend of the MacBook Pro line, eliminating a bunch of techniques that Apple considers to be "on the way out," while adding in newer technologies that, while expensive, are certainly what the industry is moving towards. We got our hands on the new MacBook Pro with Retina display, and we've collected our thoughts. Is this the notebook for you? Is the Retina display as striking as Apple says? Join us as we answer these questions, and more, in our MacBook Pro with Retina display review.
Click to continue reading MacBook Pro with Retina display review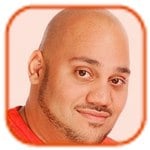 Posted by Andru Edwards Categories: Apple, Features, HDTV, Home Entertainment, PC, Videocasts,
Apple just released a brand new, completely redesigned Mac mini, sporting a new unibody enclosure. We quickly got our hands on the new mini, which also sports other notable improvements (SD card slot, HDMI port, upgraded NVIDIA graphics chip,) so that we could get to work on testing for our review. In the meantime, though, we figured we'd get an episode of Unboxing Live put together, so that we could give you a look at what's in the box, and also the unit itself. Apple did a fantastic job at reducing the size of the new Mac mini, while adding a bunch of function.
You can buy the new Mac mini now from Apple.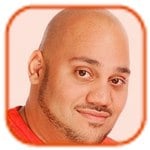 Posted by Andru Edwards Categories: Apple, Mods / Hacks, PC / Laptop,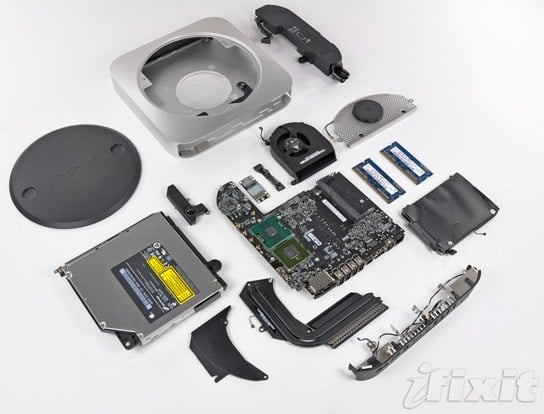 So, you know that new Mac mini we told you about a couple days ago? Yeah, the one that is even slimmer than the one before it, while packing more power? In case you were curious about how Apple was able to cram all that goodness into such a tiny space, wonder no more. Our pals over at iFixIt have gotten their hands on the new Mac mini, and they've posted a bunch of images, along with a tutorial, of the teardown process. It's nice and detailed, and gives you great appreciation for the organizational skills of the people that build these things.
Read More

| iFixIt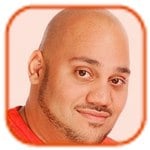 Posted by Andru Edwards Categories: Apple, PC / Laptop,

Earlier tonight, the Apple Store went down, and we all figured it was just so that they could get the pre-order page for the iPhone 4 up and running—imagine our surprise when we saw a completely redesigned Mac mini waiting for us as well. The new Mac mini looks gorgeous, sporting a redesigned aluminum unibody enclosure. Even better, this is the first Mac that has an HDMI port built right in, which makes this perfect for hooking up to a television to turn into a media centric computer. Other niceties include an SD card reader on the back, 802.11n Wi-Fi, Mini DisplayPort, and the NVIDIA GeForce 320M graphics chip, which Apple says provides twice the graphics performance as the previous mini. Rounding things out are a 2.4 GHz Core 2 Duo chip, 2GB RAM, and a 320GB hard drive. The unibody enclosure was made in such a way that you could remove a panel on the bottom to easily get to the RAM—any owner of the previous Mac mini can attest to the horrific things you had to go through to upgrade the Mac mini RAM, so this is a welcome change.
The Snow Leopard Server model of the Mac mini remains as well, packing in two 500GB drives (and removing the SuperDrive,) alongside 4GB RAM and a 2.66GHz Intel Core 2 Duo processor. You can order the new Mac Mini now for $699, while the server version sells for $999.
Read More

| Mac mini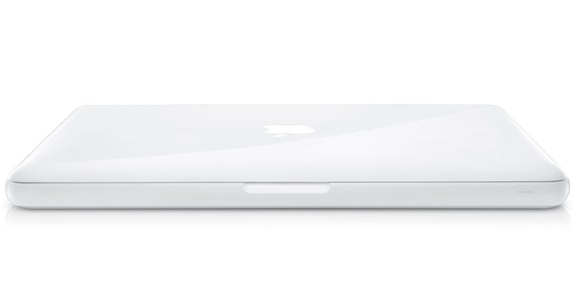 Apple's got more goodness for us today, with their new unibody MacBook. You know, their 13-inch white notebook that seems to have been neglected for the better part of a year? There is much more to this than just a move to the unibody enclosure. The MacBook still starts at $999, and now ships with a 13-inch LED-backlit display, glass multitouch trackpad, and a built-in non-removeable 7 hour battery. On the inside it's got a 2.26GHz Core 2 Duo processor, 2GB RAM, NVIDIA 9400M GPU, and a 250GB hard drive. The underside is changed as well, now sporting a non-slip rubberized surface. The new MacBook is available now.
Read More

| MacBook


When Apple launched the unibody MacBook Pros, one of the loudest cries we heard from the Mac community was in relation to the loss of the matte display option. You see, while Apple touted colors that "pop" a bit more off of the glossy screen, those of us who like to be, you know, mobile with our notebook computers, cried foul. The problem with a glossy-only option (or lack of option, really) is that if you are using your MacBook Pro in the sun, you essentially have a screen that can double as a mirror.
Well, Apple has heard those cries, and has finally brought a matte screen option to the 15-inch MacBook Pro, something that the 17-inch unibody version has had since the get-go. It'll cost you an extra $50 for the privilege, and you also lose the black "borderless" infinity bezel around the screen, and instead get a silver bezel like previous versions of the MacBook Pro.
Read More

| MacBok Pro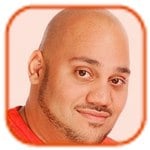 Posted by Andru Edwards Categories: Apple, Hot Deals, PC / Laptop,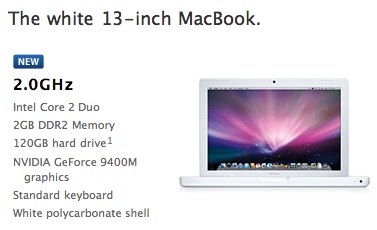 We always enjoy being pleasantly surprised by Apple, and it appears that today they've quietly updated their low-end Macbook so that it's more in line with what you'd get from the aluminum unibody version. It still runs for $999, which is a great price for a brand new Apple portable, but now you get the newer 2.0 GHz Core 2 Duo processor with 1066 MHz front side bus, 2 GB DDR2 RAM, Bluetooth 2.1, and the integrated NVIDIA GeForce 9400M chipset that is all the rage. Now, granted, the RAM is slower than what you'd find in the more expensive unibody Macbook, and you also don't get those wonderful aluminum bragging rights, but you do get a FireWire port—and when it's all said and done, isn't that what it's all about?
If you missed our unibody Macbook and Macbook Pro comparison video, you can check it out after the break.
Click to continue reading Apple updates $999 white MacBook to match unibody version, almost
Read More

| Macbook product page via engadget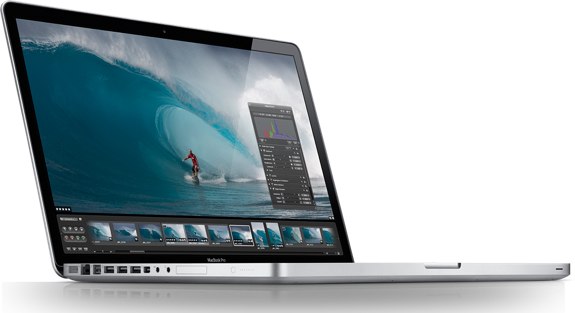 This morning during his MacWorld 2009 keynote, Phil Schiller announced the new 17" MacBook Pro. The notebook is the world's thinnest 17-inch notebook, at just 0.98 inches thin, and weighs in at 6.6 pounds. It's got the same LED backlit display with a 1920x1200 resolution, 700:1 contrast ratio, and 60% greater color gamut. It's got the glossy screen, but on this model there is a $50 anti-glare option that can get built-in behind the glass. As far as connections go, it's got 3 USB ports, FireWire 800, Mini DisplayPort, ExpressCard, gigabit ethernet, and digital audio in/out. The notebooks rock the Intel Core 2 Duo 2.93 GHz processor with 6MB L2 Cache, and support up to 8GB of memory. It's got the two integrated NVIDIA 9400M and 9600M graphics cards, and ships with a 320 GB hard drive, which can be upgraded to a 256 GB SSD. The big news here, though, is the battery life. Sine the battery is non-removeable, Apple was able to cram a bunch of cells into this thing, with the end result being 8 hours of battery life on a single charge using integrated graphics, or 7 hours using the discrete graphics chip.
The new 17" MacBook Pro comes in one configuration and sells for $2799, so no price increase over the last model. That gets you 4GB 1066 MHz DDR3 RAM, a 2.66 GHz Intel Core 2 Duo, and a 320 GB hard drive, and it ships in late January.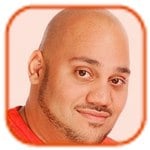 Posted by Andru Edwards Categories: Full Episodes, Gizmatic, Apple, Features, PC / Laptop, Podcasts, Videocasts, Videos,
Last month, Apple released their long-awaited and redesigned MacBook Pro notebook, which spurred a bunch of excitement for all gadget lovers out there. The new unibody enclosure is sleek, and Apple even went out of their way to make it easy to upgrade the critical components that live inside the notebook yourself. Behind one door lies the hard drive and battery, both user-replaceable. Remove a few more screws, and you have direct access to your RAM.
Of course, these things are better explained in video than they are in text, which is why we're here. In this episode of Bleeding Edge TV, we give you a full tutorial on what you need to do to upgrade the RAM in your new MacBook or MacBook Pro. If you are wondering why you'd want to do this, well, just compare the cost of what Apple charges you for 4GB of RAM versus the cost of buying the RAM yourself from a place like Newegg. You'll save yourself a couple hundred bucks if you have a few minutes to spare.
Check out the tutorial, and let us know how it goes for you if you end up giving it a try.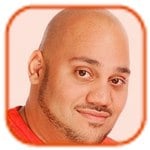 Posted by Andru Edwards Categories: Full Episodes, Gizmatic, Apple, Design, Features, PC / Laptop, Podcasts, Videocasts, Videos,
A few days ago, at the Apple notebook event, the company unveiled their newly redesigned MacBook (gallery) and MacBook Pro (gallery) portables. We were able to get our hands on the new MacBook and MacBook Pro, and in this video, we compare each to their last generation counterpart. That's right, we put the white MacBook up against the newer aluminum MacBook, compare the older MacBook Pro to the new one, and to top it all off, we bring in a MacBook Air for comparisons sake as well. Hit the video to get a look at all the aluminum and glass unibody goodness.
© Gear Live Inc. – User-posted content, unless source is quoted, is licensed under a Creative Commons Public Domain License. Gear Live graphics, logos, designs, page headers, button icons, videos, articles, blogs, forums, scripts and other service names are the trademarks of Gear Live Inc.