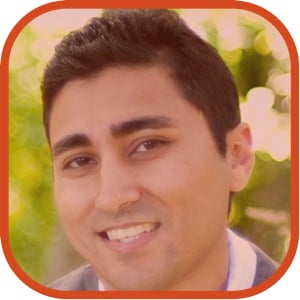 Posted by Reza Malayeri Categories: Entertainment, New Apps, Free Apps,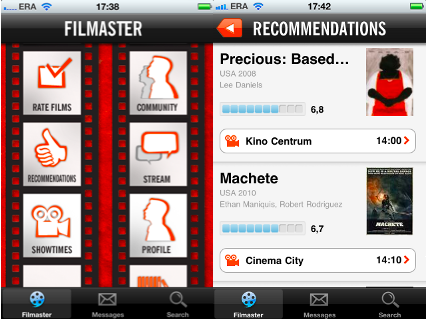 Filmaster is a brand new application that was released at SXSW this year. The app is developed by a Polish development team, and their aim is to position Filmaster as the "Foursquare of film". Filmaster is a free application in the app store, and it offers lots of features for movie goers around the globe. The main idea of the app is to recommend films based on users likes and preferences, and allow them to interact with their friends and fellow movie goers. Some of the Filmaster features listed on the App Store include:
Personalized movie recommendations in your area
Check into screenings, and see who's sitting next to you
Find film buffs with similar tastes where you live
Manage your personal film collection, and your wish list
There are many more features of Filmaster on the app store for you to explore, so head on over and check out this awesome new app. Filmaster promises to bring Foursquare integration, TV showtimes, and live-walls for events really soon. What do you think of apps like Filmaster and GetGlue? Do you check into TV shows with IntoNow? Let us know what you think in the comments below.
Read More

| Filmaster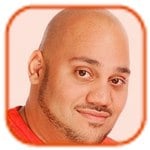 Posted by Andru Edwards Categories: Google, GPS,
When Google talks, people listen. That is why 3,000 people crowded into a ballroom on the first day of SXSW to hear Marissa Mayer, Google's vice president of consumer services, give her keynote. Her talk focused mostly on Google Maps for Mobile, and didn't do much more than outline the new features on the service. Even so, it should give serious pause to all of the companies currently offering location-based services, from Yelp to Foursquare. And it should give dedicated GPS vendors nightmares.
Google Mobile for Maps recently hit more than 150 million users, adding more than 50 million users since last summer. "Forty percent of all Maps usage is mobile," Mayer said. In fact, there have been days this year where mobile usage was actually greater than the desktop usage for the application.
Google Maps has always had driving directions, but by adding Street View and turn-by-turn navigation, it is fast becoming the go-to source for directions. "People drive more than 35 million miles a day while being assisted by Google Maps Navigation," Mayer said.
And those directions are becoming much more dynamic. The Route Around feature, for example, presents users with three routes to a destination and then overlays current traffic patterns. Users can select the route with the least traffic; Google said recently that Android users have the option to be automatically routed around traffic jams. This kind of real-time traffic advice is something for which GPS vendors like Garmin and Magellan traditionally charge users a monthly fee—Google offers it for free.
According to Mayer, the Route Around feature saves users two years of drive time every day, or about 12 million miles per year.
Click to continue reading Marissa Mayer talks up Google's location dominance at SXSW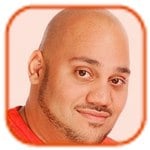 Posted by Andru Edwards Categories: Internet, Misc. Tech,
AUSTIN - Just as SXSW attendees were landing in Austin and heading to their first conference sessions, news and images of the terrible tsunami that hit Japan were hitting the Web. Organizers acted quickly to create a site (sxsw4japan.org) that not only accepts contributions, but also enables attendees to do what they do best, share the news and create their own support networks.
The goals of sxsw4japan.org are simple:
DONATE: Make a donation or text your donation to 90999
SHARE: On the Web, on Twitter, mention it in your SXSW talks with #sxswcares and #sxsw4japan
CREATE A FUNDRAISING PAGE: Start a page so your friends/family can donate to disaster relief.
The original goal of $10,000 has been doubled to $20,000. So far the site has raised more than $15,000 with two days remaining.
SXSW organizers are also encouraging attendees to like the Facebook page of DogBlessyou.org. The site, which is affiliated with the Annenberg Foundation, is donating $1 for every person who "likes" they page over the next few days.
Click to continue reading SXSW organizers rally to collect tsunami relief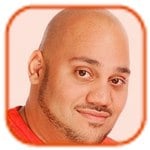 Posted by Andru Edwards Categories: Apple, Handhelds,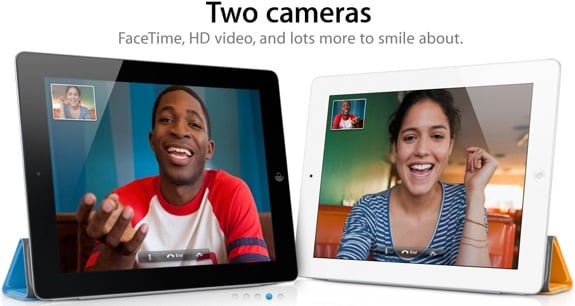 SXSW 2011 brings 20,000 early adopters to downtown Austin, Texas every year, but this year the Apple iPad 2 was going on sale at the exact same time. What is a gadget-loving, Web professional to do? Apple made things a little easy by opening a temporary "pop-up" store just a few blocks from the convention center. On Friday, the lines were around the block. Today, it is just another busy, Apple retail store.
Sales at the pop-up store were brisk despite the fact there are two other Apple stores in Austin, which do about $30 million in combined annual business. The demand for the iPad 2 is driven partly by the fact that Apple didn't accept pre-orders on the device, forcing would-be early adopters to brave the lines at retail stores.
Click to continue reading iPad 2 is the star gadget of SXSW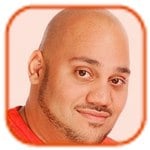 Posted by Andru Edwards Categories: Apple, Corporate News,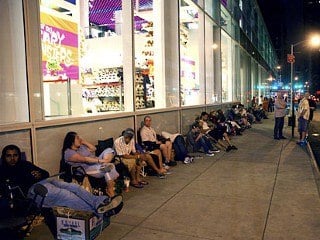 For all you South by Southwest Interactive attendees distraught at the prospect of missing out on the Apple iPad 2's launch at 5pm on Friday, you're in luck. According to an Austin newspaper, Apple is opening a pop-up store tomorrow just for you.
A leasing agent told Austin's The Statesman that Apple is retrofitting a 5,000 square foot temporary store in the Scarbrough Building on Congress Avenue in downtown Austin. Apple is said to have leased the space for two weeks. Construction apparently began on Wednesday, and the windows are still covered with black vinyl.
"They came in town on Monday, did a quick tour, found a spot, and they're in there working and will open by Friday," Rance Wilemon, a partner at Plat.Form Real Estate told The Statesman. "We would have loved to have had them" in the Second Street District. "They're just a great draw."
Click to continue reading Apple opening pop-up store at SXSW for iPad 2 launch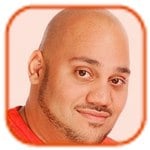 Posted by Andru Edwards Categories: Cell Phones, Editorial, Features, GPS, Internet,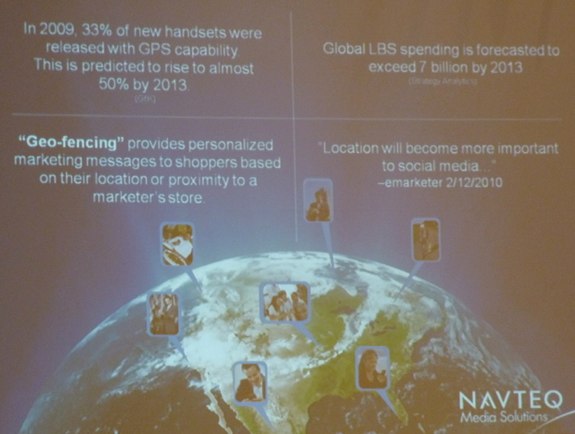 Navteq and their parent company Nokia believe that LBS or Location Based Services are going to be a $7 billion dollar industry by 2013. This is due to an increase of mobile connected devices and their ability to receive targeted advertisements when they are near a specific location.
Navteq currently has 80 people globally in their sales force, working with mobile operators as well as smaller application developers to help sell the data that they collect about locations. They warehouse this information by deploying "data collection trucks" which have high definition cameras mounted on the rooftop and drive most all of the major cities roads . These cameras take photos and collect other data such as elevation as they drive through the streets. Company spokesman and presenter Shawn Gunn said future unknown applications will leverage this. To seed such innovation, Navteq has a location based challenge that they run annually and several augmented reality projects are frequently presented from that.
Click to continue reading SXSW 2010: Location-based Marketing and Advertising: Targeting the Mobile Consumer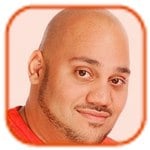 Posted by Andru Edwards Categories: Editorial, Features, Google, Internet, Transportation, Wireless / WiFi,

My friend Jeff Pulver commandeered a room on the 4th floor at SXSW and had several people who he has met around the world present what they believed were success stories about the Twitter service. This goes hand in hand with the 140 Conferences that he is throwing around the world. One such speaker, Bowen Payson, was from the airline Virgin America that has been using Twitter to outreach to their customers.
Bowen began his session by speaking about the differences in their airline from a physical experience. From the black leather Recaro seats, to the mood lighting. Their on-demand in flight entertainment is just as high tech as their communication strategy. The Twitter story began without a strategy and unfolded and matured into more than
60,000 followers as I write this. Their main social contact, Nick Schwartz is the voice of the airline and loves social networking, partially because of his age. They try to keep a consumer centric voice and mind set, and work to make the experience better incrementally.
Click to continue reading SXSW 2010: Twitter and an Airline: A story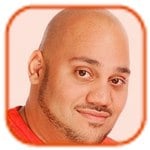 Posted by Andru Edwards Categories: Editorial, Features, Internet,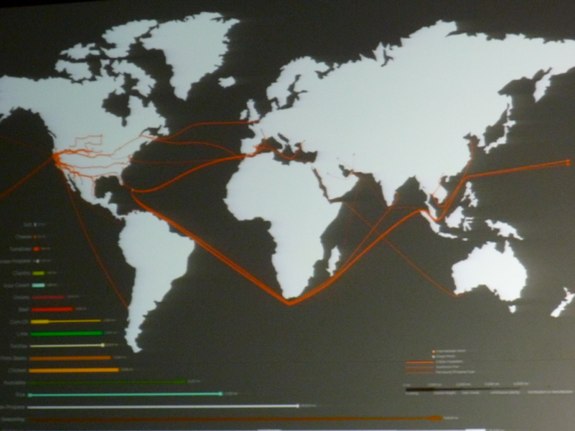 The Sunday SXSW 2pm keynote was from Valerie Casey, a consultant who works with entities as large as the government to up and coming Louisiana food startup Naked Pizza.
Valerie is part of a group called Designers Accord who has a mission to use the skills and talents of this team to give back to the community and ultimately Mother Earth. Her profound opening statement was "When will we start thinking that less bad is good?" The example shown was a Dell studio PC, a small desktop computer with an optional bamboo case that adheres to the highest levels of green standards for office computers. Yet, it is still another computer, which has components inside which will ultimately end up in a landfill and be harmful to humans or the environment. A heart-wrenching photo was shown of a child living an an area of China whose community cannot even drink their local water due to contaminants from the e-waste trade; where components are stripped from circuit boards over fire pits for their little precious metal content.
Click to continue reading SXSW 2010 Keynote: Systems Design and Inspiration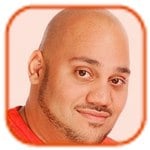 Posted by Andru Edwards Categories: Apple, Handhelds, Software, Videos,
Above you'll find a demo that Wired magazine gave during SXSW 2010, showing off what they figure their app will look like on portable tablets like the iPad and HP Slate. As you can see, it's more than just a color PDF reader, as they have video elements and animated images in the magazine content, so they've actually taken the time to tailor the reading experience to the device. Consider us subscribed once this is available.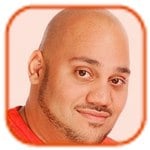 Posted by Andru Edwards Categories: Editorial, Features, HDTV, Home Entertainment, Internet,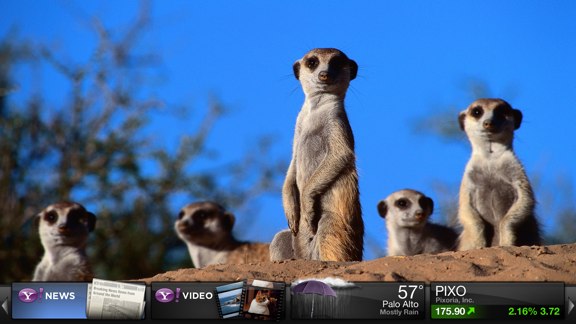 Rovi Chief Evangelist, Richard Bullwinkle had an afternoon session at SXSW 2010, dealing with convergence in the living room, "From Hulu To Yahoo Widgets: Will The Internet Transform The TV?"
He started the session with the statement "It is difficult to upgrade your television because it is affixed to a wall." With computers, you can go to a new website, such as moving your social network from myspace.com to facebook.com. With a mobile phone you can delete the location centric Loopt app and load Foursquare or Whrrl. But your
television cannot be updated and it is typically maintained by someone who put it on the wall.
With the American market being spread out over thousands of miles, broadband penetration and the speed of those connections becomes the next issue. Music and streaming television is not a problem with existing bandwidth; be it via cable, to the house or Wi-Fi within. As we get to HD quality, few have the capacity to our homes to achieve this rate. I know of this pain point personally and have solved it by running three networks at the house, one for devices like the iPhone and Chumby at 2.4 GHz and the others for high definition video distribution over Gigabit Ethernet and 802.11N at 5GHz.
Click to continue reading SXSW 2010: From Hulu to Yahoo Widgets: Will the Internet Transform the TV?
© Gear Live Inc. – User-posted content, unless source is quoted, is licensed under a Creative Commons Public Domain License. Gear Live graphics, logos, designs, page headers, button icons, videos, articles, blogs, forums, scripts and other service names are the trademarks of Gear Live Inc.