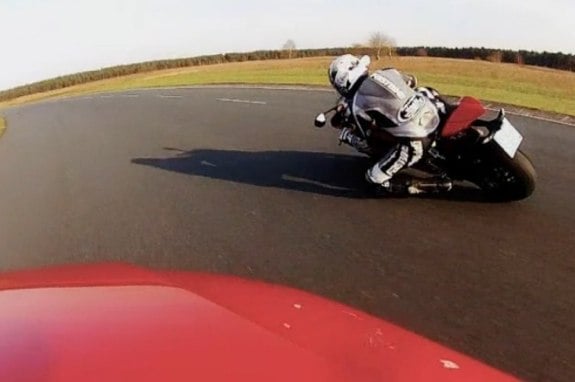 Volkswagen Auto Group has been seeing their sales numbers grow significantly over the past few years, but it's about to see that number multiply as soon as it finalizes the purchase of Italian superbike manufacturer, Ducati. In the meantime, how about pitting the two companies against each other? Some enterprising folks over in Germany took it upon themselves to make it happen. So what were their weapons of choice? From Volkswagen's side they choose the Audi TT RS, which has quicker track times than the Audi R8 on most runs. From Ducati's side they choose the 1199 Panigale. Check out the video above to see who wins!
Click to continue reading Battle of the Beasts: Audi TT RS vs Ducati 1199 Panigale S (video!)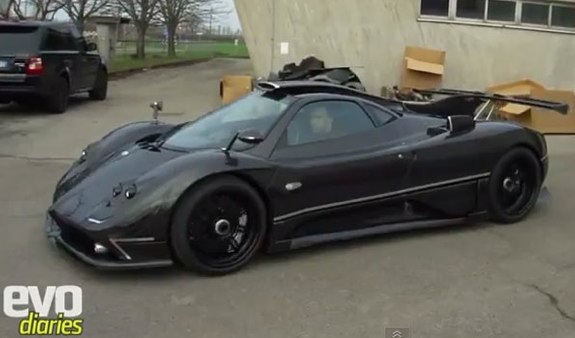 Harry Metclafe over at Evo Diaries has convinced Pagani to let him test drive the Zonda 760 RS. Now if you're not familiar with Pagani, we don't blame you. This isn't your mainstream supercar. Once you see the Zonda 760 RS, you'll think that a Ferrari looks like a tamed pony compared against it. If you're wondering what the 760 stands for, it actualy tells you the horsepower that the engine is producing. Oh, and if you're wondering what the price tag for the car might be, get ready to drop over a million for it. Check out the video below for a thorough walk around and drive of the Pagani 760 RS!
Click to continue reading Pagani Zonda 760 RS Test drive (Video!)
Read More

| AutoBlog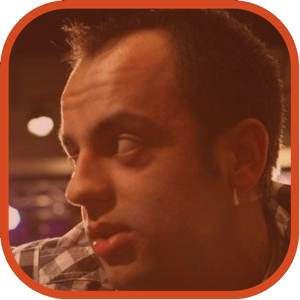 Posted by Andrey Malskiy Categories: GPS, Transportation, Videos
Now if you think that high-end crime involving city ports, boats, crime circles, black markets, and Ferraris are things you only see on the big screen, think again.
The owner of a high-end rental car company based on Los Angeles noticed that his Ferrari 458 Italia was sitting still for a few days. Growing suspicious, we got the police involved and the last known location of the car, tracked via GPS.
The police finally caught up with the car in Hong Kong, and found that the Ferrari wasn't alone in transit. A bunch of high priced vehicles were all heading over to the Asian black market where they can fetch a price twice the value of the car. This still comes out cheaper, since the buyer avoid taxes and fees. More details in the video above as CBS reports on the story.
Read More

| AutoBlog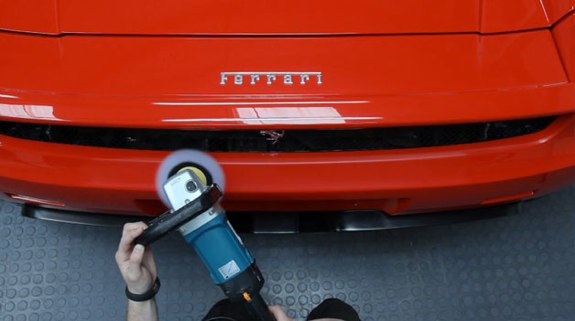 If you thought the hour or two job that you've spent detailing your car was up to snuff, your car-washing techniques are about to be proven frivolous, as it's nothing compared to the Polished Bliss 144-hour detail spent on a Ferrari. These guys, based out of UK, are true masters of the art. Seriously--if car washing was ever to be considered an art, this would be why. Since before-and-after pictures wouldn't do the detail justice, a six-minute video was put together, which you can check out below.
Click to continue reading Results of a 144-hour detailing on high-end Ferrari (video!)
Read More

| Polished Bliss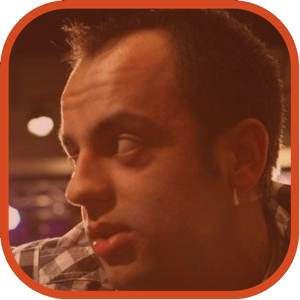 Posted by Andrey Malskiy Categories: Design, Editorial, Rumors, Transportation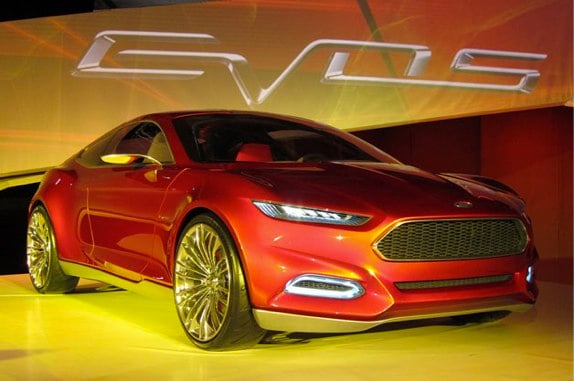 There are rumors floating around that Ford maybe ditching its retro-designed Mustang in favor of a modern look. Wall Street Journal's Matt Ramsey is a proponent of this theory.
In his article, he suggests that Ford is doing so due to decline in retro-looking car sales. He also suggests Volkswagen suffered the same fate with its New Beetle, which also saw a decline in sales. However, Autoblog brings up two valid counterarguments. One is the Mustang did not have competition for years, and now competes against Dodge. Secondly, both manufacturers where hit by the recession, thus sales suffered.
Both arguments hold true. Ford has announced that it's going to take the Mustang global. Though the retro-looking Mustangs are popular here in the States, they may not be everyone's cup of tea in Europe. They're not big on large, bulky vehicles roaming the streets. We don't blame them either, since most of their city streets aren't wide enough for pedestrians to walk on.
The speculated predecessor for the retro-Mustang would be the Evos. The Evos is geared with Generation Y in mind. It also fits well with Ford's overlapping theme set by the Fusion or the Aston Martin look, as we like to call it. Though we're not opposed the redesign, we'd be sad to see the retro-bodied Mustang go to pasture.
Ever wonder what goes on behind closed doors at a dealership after dropping your car off for service? In normal cases, your car is well-maintained and treated with respect. However, once in a blue-moon, your car may fall into the wrong hands. Hands that decide to post a joyride, starring your car, on YouTube.
Here's footage, recorded by two techs at a Canadian dealership, that shows them taking a Mercedes-Benz AMG C63 Couple Black Series out for a "test run." If you're not familiar with the C63, it's a beast designed for the Autobahn. Beneath it's hood lies a precision engineered, 510-horsepower motor. This, in the wrong hands, is a disaster waiting to happen.
Luckily, no damage was done to the car or to others. The video does have the Mercedes-Benz community buzzing for the sheer stupidity of the stunt, and for red lining the motor so long. Check out the video above for yourself.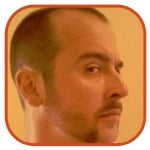 Posted by Finnian Durkan Categories: Transportation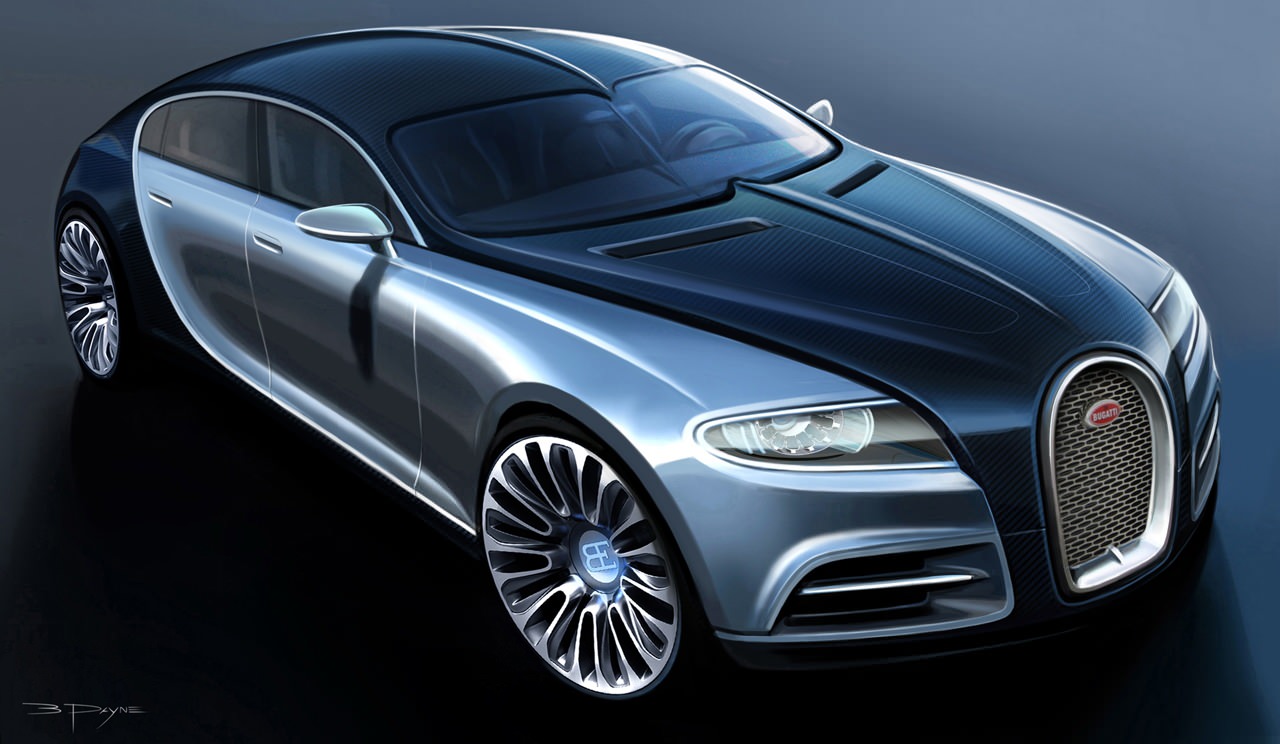 Were the 90s awesome for you? Did you own a literal ass-ton (it's an official measurement) of Versace shirts, pointy-toed shoes and hair pomade? Of course you did. The world was your oyster, but at some point along the way, between losing all of your stock options along with most of your hair and dignity, you got saddled saddled with a wife and kids and had to give up the one thing that you based your entire ego around: your two-seat fire-engine red Ferrari that you nicknamed "Chicka-saurus Rex." Ever since that day it has been one long sad slide into middle age as you putt-putt along in your almost as douchey, but not quite as manly, Porsche Cayenne Turbo SUV or some-such. Well, break out the striped shirt with the dragon embroidered on the back, paint yourself with enough fake-tanner to make an Oompa-Loompa blush and get ready for a return to the salad-days: Bugatti has announced the arrival of a 4-door version of the Veyron, the mascot-car of ass-hats everywhere, in 2012. The 4-door Galibier will still feature the same gas-sucking 16 cylinder, quad-turbo engine that the Veyron has but will also allow you to pretend that you care about your family at the same time. I mean, honestly, what says 'family man' more than strapping your wife and kids into a car that has the ability to smash into things at 230MPH? Now all that you need to complete the picture is a house that has stripper poles and a Sesame Street swing-set.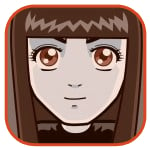 Posted by Sheila Franklin Categories: Internet, Music, Videos
Those who say social networking sites have no redeeming qualities haven't heard of the YouTube Symphony Orchestra with conductor Michael Tilson Thomas. Less than 100 were chosen from more than 3,000 submissions and participated in a 3 day workshop before playing at Carnegie Hall last night. Next they will be going on a worldwide tour. Check out the official site to see who won as well as the full performance.
Read More

| YouTube Symphony


Posted by Sparky Categories: CES, CES 2008, Misc. Tech, PC / Laptop, Peripherals, Storage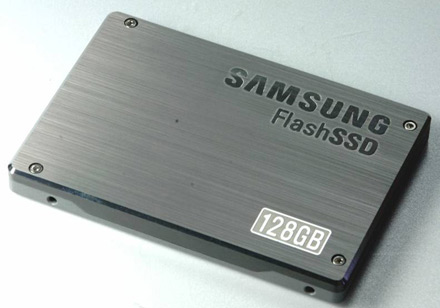 Samsung has unveiled their new 128GB SSD (Solid State Disk) here at CES 2008. The new 1.8" drive connects to laptops via the SATA3 standard, and features a 70MB/sec write speed. These newly bumped up write speeds combined with the durability and low power consumption of SSD disks should mean a whole new crop of hard drive free laptops springing up in 2008 with stunning battery life and nearly instant-on performance.
Read More

| Samsung Press Eelease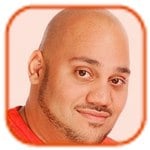 Posted by Andru Edwards Categories: Features, PC / Laptop, Podcasts, Video Games, Videocasts, Videos
Read More

| The Bleeding Edge

© Gear Live Inc. – User-posted content, unless source is quoted, is licensed under a Creative Commons Public Domain License. Gear Live graphics, logos, designs, page headers, button icons, videos, articles, blogs, forums, scripts and other service names are the trademarks of Gear Live Inc.