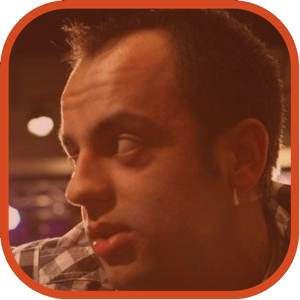 Posted by Andrey Malskiy Categories: GPS, Transportation, Videos,
Now if you think that high-end crime involving city ports, boats, crime circles, black markets, and Ferraris are things you only see on the big screen, think again.
The owner of a high-end rental car company based on Los Angeles noticed that his Ferrari 458 Italia was sitting still for a few days. Growing suspicious, we got the police involved and the last known location of the car, tracked via GPS.
The police finally caught up with the car in Hong Kong, and found that the Ferrari wasn't alone in transit. A bunch of high priced vehicles were all heading over to the Asian black market where they can fetch a price twice the value of the car. This still comes out cheaper, since the buyer avoid taxes and fees. More details in the video above as CBS reports on the story.
Read More

| AutoBlog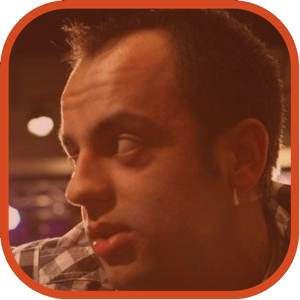 Posted by Andrey Malskiy Categories: Transportation, Videos,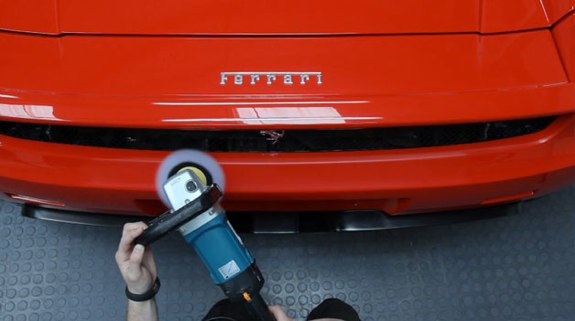 If you thought the hour or two job that you've spent detailing your car was up to snuff, your car-washing techniques are about to be proven frivolous, as it's nothing compared to the Polished Bliss 144-hour detail spent on a Ferrari. These guys, based out of UK, are true masters of the art. Seriously--if car washing was ever to be considered an art, this would be why. Since before-and-after pictures wouldn't do the detail justice, a six-minute video was put together, which you can check out below.
Click to continue reading Results of a 144-hour detailing on high-end Ferrari (video!)
Read More

| Polished Bliss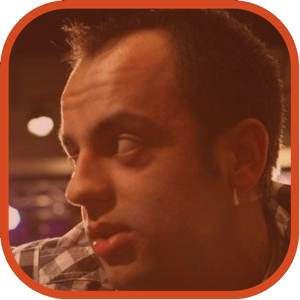 Posted by Andrey Malskiy Categories: Transportation,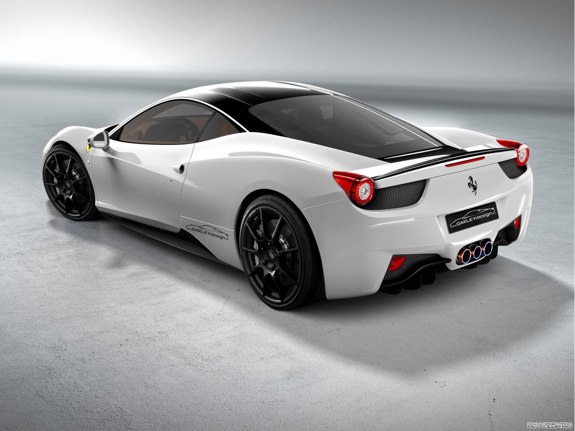 Here's a look at the top 10 vehicles with a high male ownership. We're not all too surprised with the list of cars, minus a couple of choices.
The Ferrari 458 Italia finds itself on the top of the list with 95.3% of its owners bring men.
After you're done thinking about who might own the other 4.7% of the 458, the list continues with the BMW 1 Series M taking second followed by Audi R8, Mercedes SLS AMG, and the Ferrari California. We're not surprised to see all these high-performance, lead-footed fun cars hitting the list. I know that most these cars are on my list of must drive cars before I die.
Number six goes to the Porsche 911, a classic, if you ask us, followed by the Nissan GT-R with 87.9% male ownership. Number eight is were the list take a turn for the worst, the all-ever, cookie-cutter-remixed-Chevy Silverado, GMC Sierra pickup trucks; following closely behind it the Ford F-Series. Number ten goes to the ever-classic, mid-life crisis Chevy Corvette.
What leaves us bogged are the number eight and nine slots, is there really nothing better out there other than pick-up trucks?
Read More

| InsideLine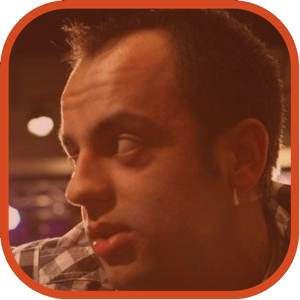 Posted by Andrey Malskiy Categories: Corporate News, Transportation,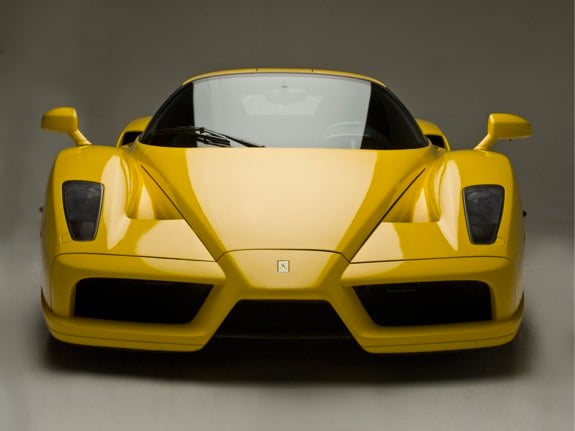 If you find yourself to be one of the lucky owners of the Ferrari F12 Berlinetta, you should be enjoying the fast lane with a huge grin on your face. Who else on the road can complete with you, achieve 0-62 in a little over 3 seconds. But as all good things come to an end, your days are numbered too.
Ferrari announced that it will soon be replacing the Enzo with something mind blowing, as usual. So what does that mean for you, who possibly just purchased a F12 Berlinetta? Well, you'll be downgraded to the slow lane, as Ferrari is planning on releasing a street legal F-1 power status, streetcar. Ferrari will be giving previews of the supercar to potential buyers by the end of the year. The public will be graced with its presence most likely at the Detroit Motor Show or Geneva Motor Show in March.
And if you're wondering about the price, Ferrari Chairman Luca Cordero di Montezemolo says, "We want to surprise people not just in terms of price but also with the car itself." So that means free, right?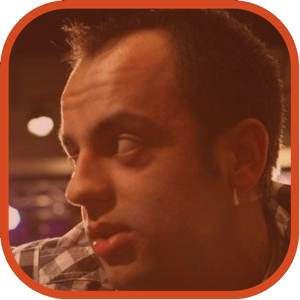 Posted by Andrey Malskiy Categories: Science, Transportation,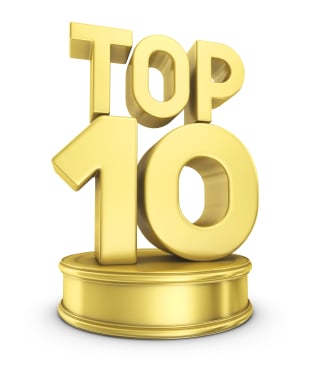 The internal combustion engine saved the horse in the 1900s, and hybrid cars were supposed to save the automobile in the 2000s (nice try, Prius.) Now there's a new savior in town--well, actually, there are a few.
Though the hybrid was a great start, it was only a gateway drug of an idea for gear-heads everywhere. We've all walked out into our driveway ready to get doing, only to stumble upon a flat tire. You can kiss that problem goodbye thanks to Goodyear. Thinking that your engine isn't as efficient as it should be? You're probably right, but technology mirroring NASA will solve that worry for you. Oh, and forget about getting a bigger motor, because you should instead be focusing on the 1-liter powerhouses. As technology improves, our automotive life will too. To get the full story, click on through to get a look at Car and Driver's 10 Most Promising Auto Technologies of the Future.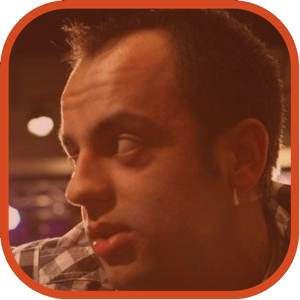 Posted by Andrey Malskiy Categories: Design, Transportation,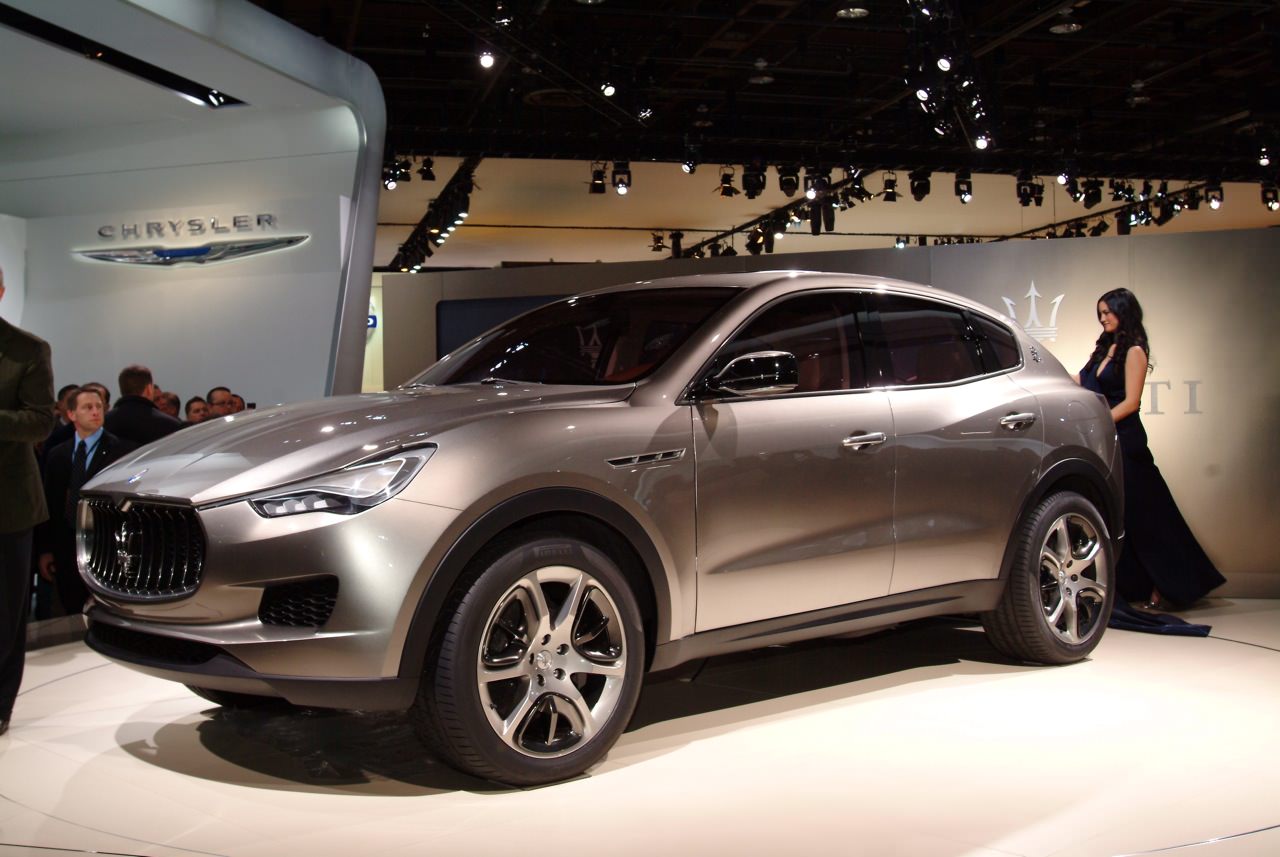 In the world of luxury SUV's, buyers are limited to their choices of flavors—vanilla, Rocky Road, chocolate, and strawberry. There's the usual German engineered and slightly over-engineered variant; leaving the buyer faced with purchasing a Benz, BMW, or anything from VW's automotive family (vanilla.) Or there's the ever classic, "I can do anything and go anywhere, but I rather just stay on the streets" Land Rover/Range Rover as a plausible option (Rocky Road.) Skim across the pond and you're faced with rugged, bloated "luxury" SUVs; more fitting for cattle herding, rather than a night on the town (chocolate.) Finally there's the likes of Lexus and Acura, which over-saturate suburban streets on any given day (strawberry.) This puts a potential buyer in conundrum if they want something different than their neighbors. What if the buyer wants a little Cold Stone Creamery action, rather than the usual everyone else seems to get? Enter the Maserati Kubang.
Like Cold Stone Creamery, the Maserati Kubang, has a bit of everything mixed into one glorious package. Maserati took bits and pieces from others and remixed into their own, dare I say, delicious concoction. Ever since Fiat Group acquired Chrysler Automotive (back during the Big Three's financial meltdown,) Fiat has gained access to Chrysler's resources and technologies. Fiat has been slowly marrying the two. Maserati, being apart of Fiat, has long been working on producing a luxury SUV for quite sometime and finally the Kubang has been born; well at least in the concept stage.
The Kubang is said to have a heart of a Ferrari. Boosting V8 designed by none other than Paolo Martinelli. Though you maybe thinking fast, sleek, and sexy after reading that Ferrari has their fingers in the project, Maserati's "implication has been that the Kubang will be more SUV than sport," reports Joel Johnson of Jalopnik. Furthermore, the SUV is based on Chrysler's Jeep Grand Cherokee platform. The Maserati Kubang will be built alongside its cousins the Jeep Grand Cherokee and Dodge Durango. The price is still to be announced by Maserati.
Read More

| Jalopnik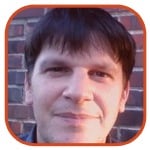 Posted by Mark Rollins Categories: Corporate News, Design, Transportation,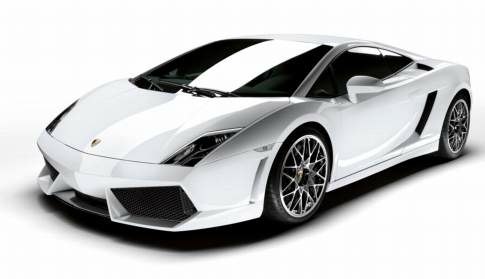 It would appear that I now have a good reason to want a Lamborghini with the announcement of a new version of the Gallardo. This one is in hybrid form, and it is expected to roll out by 2015. The Lamborghini hybrid won't be an all out green road warrior, as it will instead use a small electric motor when doing urban street driving, but will then bump up to using a 10 or 12 cylinder engine when going full speed. Don't count on Lambo going completely electric anytime soon, but the Gallardo will certainly be a testing bed to see how these super luxury vehicles sell. Coincidentally, Ferrari is set to release a hybrid vehicle in 2015 as well.
Read More

| Car Advice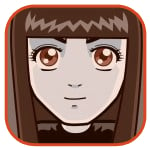 Posted by Sheila Franklin Categories: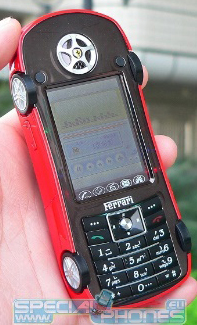 If you can't afford your own Ferrari, you may be able to compromise with the F1 phone. The cellie features a 2.2-inch LCD with 260k colors, a camera with 1280 x 1024 max output, and does 3GP and MP4 video as well as JPGs, GIFs, and Midis and MP3s with a support equalizer and a single stereo loudspeaker. Available in several language choices, the F1 also has Internet capability, a phone book, games, calculator, and alarm at a price of £96.38 (~$190.00.)
Read More

| Special Phones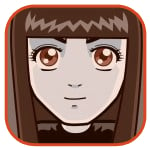 Posted by Sheila Franklin Categories: Cell Phones, Corporate News, Transportation,

Motorola has teamed with Ferrari to go "vroom." Even if you cannot afford the car, the company is offering a MOTO ZE Ferrari Limited Edition cell phone. In snazzy colors of red and black, the handset includes 2 video clips, wallpaper and ringtones, a pre-loaded (and outdated) "Bourne Identity," and a pre-registration to the Ferrari website. In addition, it still has other ZE features such as an UIQ interface, a 2 megapixel cam, and a microSD card slot. Look for it in the next couple of months with a definite price.
Read More

| Mobileburn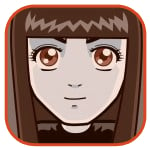 Posted by Sheila Franklin Categories: Corporate News, Home Entertainment, Music,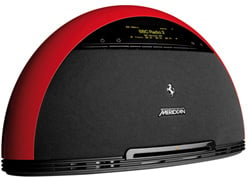 Put the name Ferrari on something and you can either assume it is of quality or expensive, or both. Their latest endeavor is their teaming up with Meridian to create the F80 Home Entertainment System, which looks neavou riche but is basically a glorified boombox. The gadget, which comes in red, yellow, silver, black, or white, features an FM/AM/DAB tuner and DVD player. Its 3 amplifiers feed two drivers in front and one rear-firing sub. Hook it up to your TV and you have something that will really fly.
Be prepared for a price tag of ~$3500 for the Limited Edition or ~$2900 if you just want to stick to basics. You can then let your NASCAR buds in on the action. Check with Meridian for details about its release date.
Read More

| Shiny, Shiny

© Gear Live Inc. – User-posted content, unless source is quoted, is licensed under a Creative Commons Public Domain License. Gear Live graphics, logos, designs, page headers, button icons, videos, articles, blogs, forums, scripts and other service names are the trademarks of Gear Live Inc.